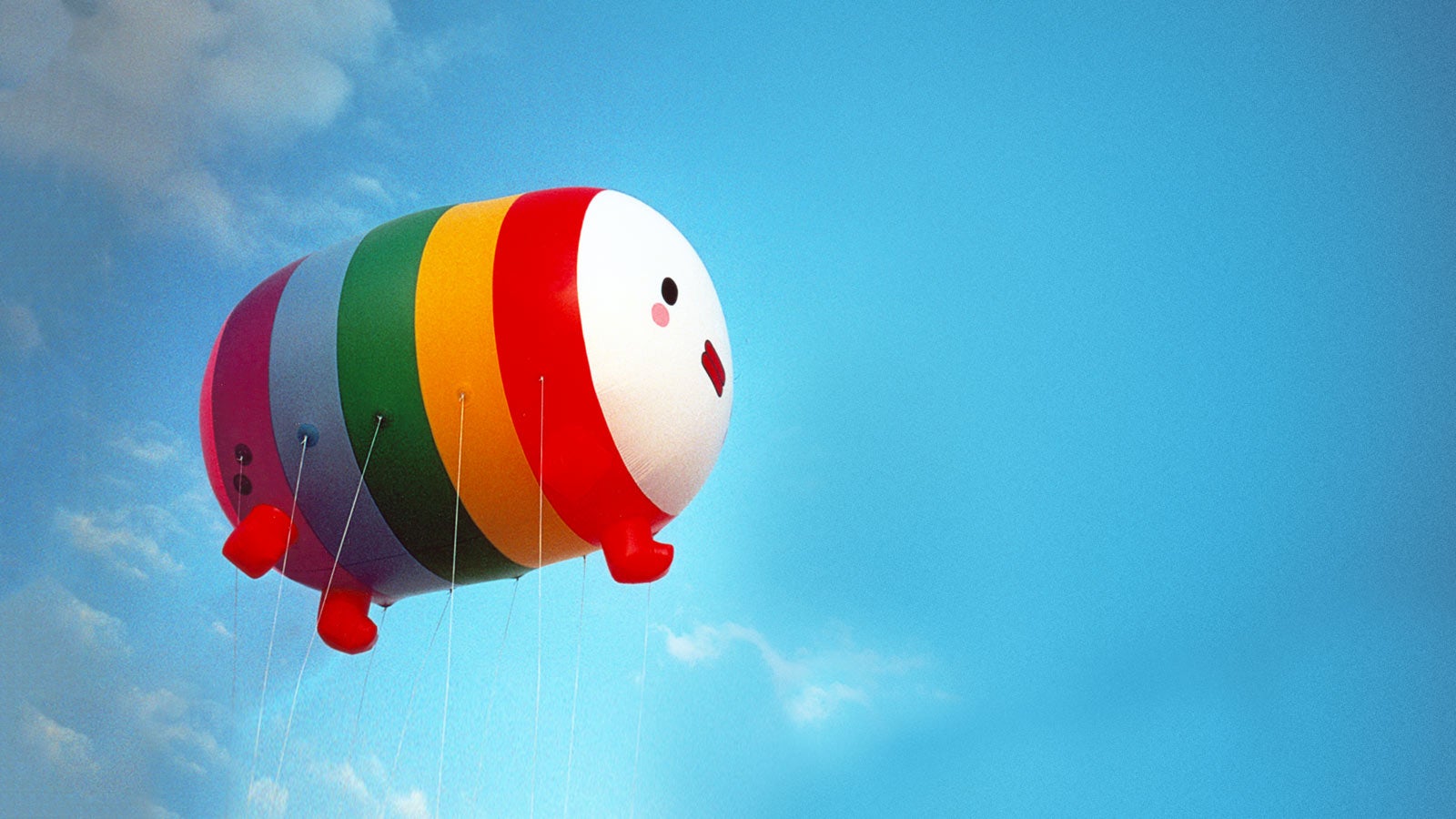 Sam Borkson '01 creates art to inspire friendship with the world.
Summer 2017 | By Eric Michael '96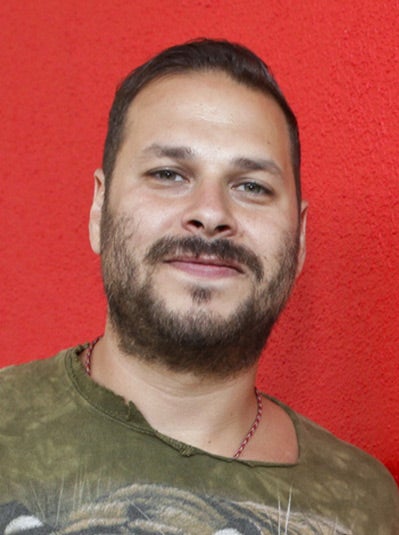 To peek inside the mind of artist Sam Borkson '01 and discover his colorful universe of wild fantasy, all you have to do is log in to Netflix this August and watch True and the Rainbow Kingdom, an animated series that blends art and technology. Borkson is creating it as part of the FriendsWithYou collective, which he started in 2002 with partner Arturo "Tury" Sandoval III to produce fine art in a wide variety of mediums that spread a message of "magic, luck and friendship." In addition to the new series, Borkson expresses his inner visions through paintings, sculpture, virtual reality games and large-scale interactive inflatable installations across North America, Asia and Europe.
"We're trying to make the world our gallery by communicating simple ideas of compassion, friendship and empathy. Our art is creating the feeling that we want to project and vibrate into the world."

Sam Borkson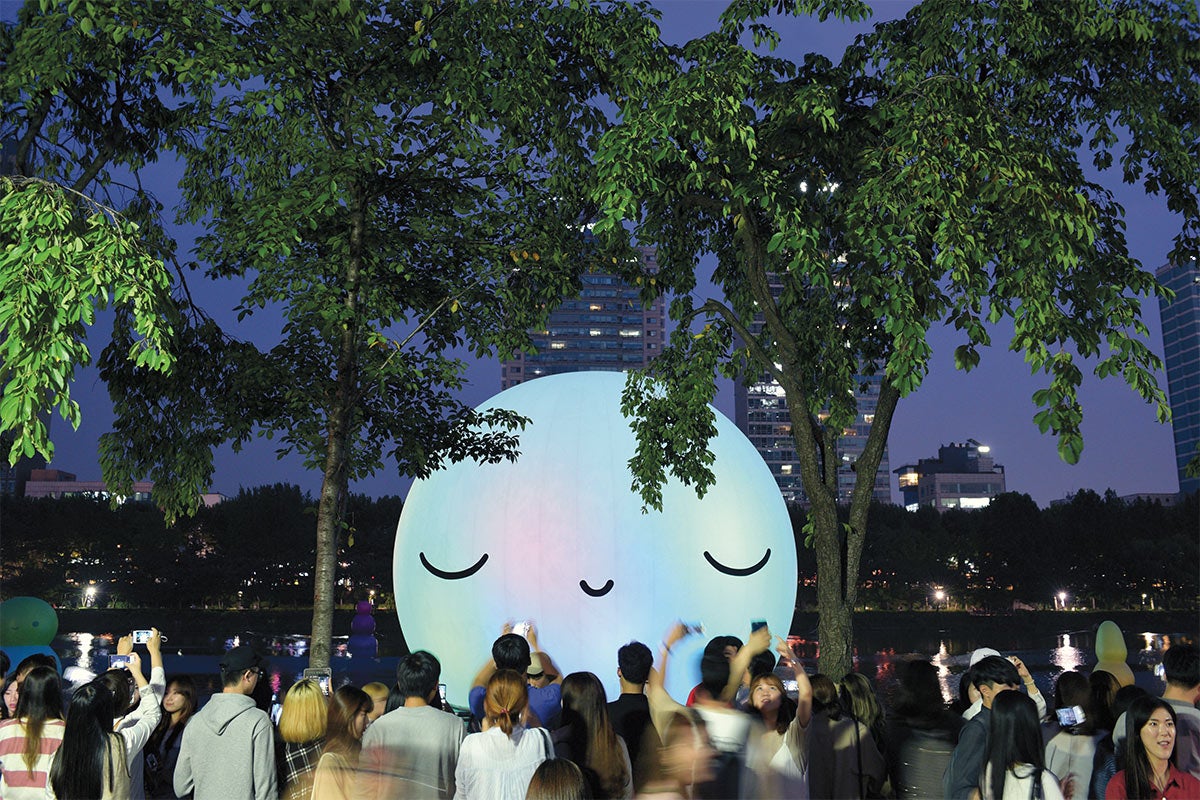 ---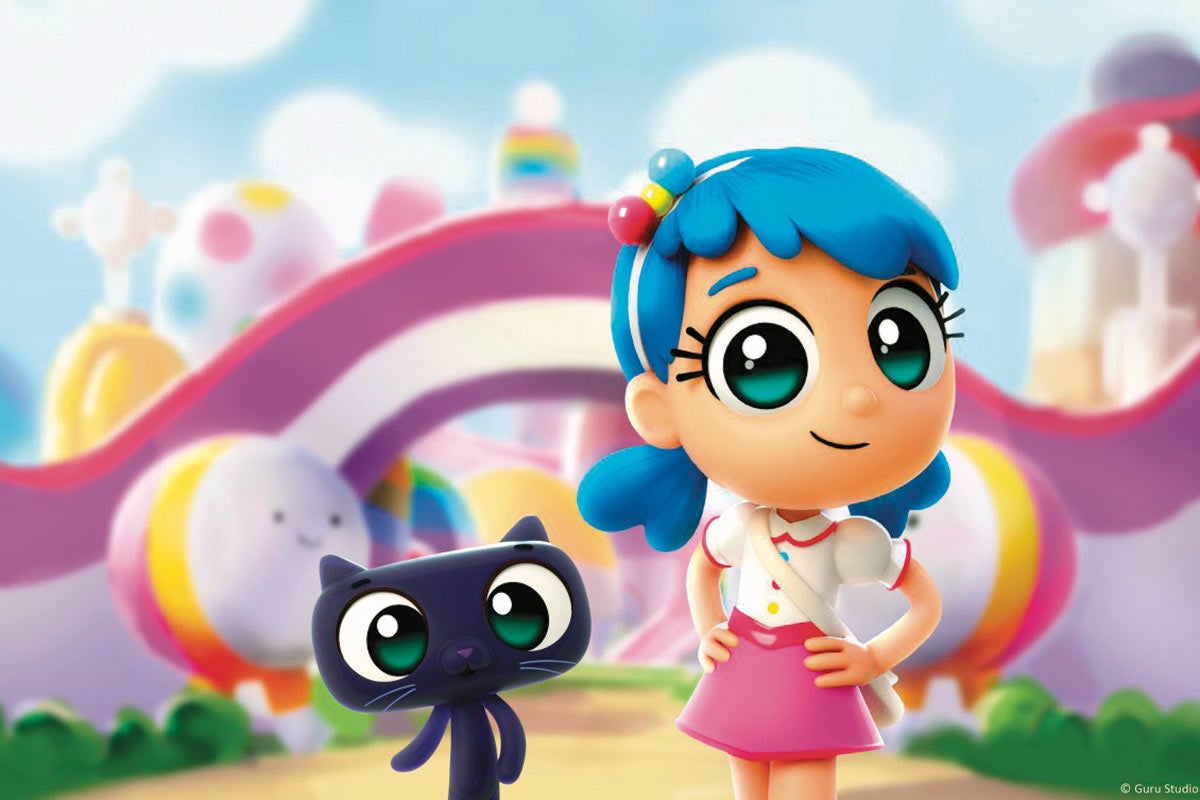 "We're really excited about True and the Rainbow Kingdom. It's like this Dalai Lama dream of a future utopian society where our characters show empathy for the world and for every little creature in it, and have adventures while sustaining the planet. It started with one painting and it's becoming a whole living world now."
---
"Being an artist is really this unknown, unspoken philosophical realm where you can uncover truths about society and yourself at the same time. I think you have to be fearless. You have to put your heart on the line and not care about what people think. The worst-case scenario is that people don't like it — but if I like it, that's good."
---
"When I enrolled at UCF, it was a time of change. The first computer animation and film programs were starting, and it was a really good time to take advantage of the new technology because you had to do it yourself. Teachers were learning the same stuff that we were, so it was like we were all in it together."
---
"Tury and I push each other to better solutions. It's a yin yang beyond-words type of relationship you can't really describe. There were a lot of little things that showed us that the universe really wants the kind of content we are putting out there. It's just more fun to do it with somebody pushing you beyond what's known. That's the most exciting terrain for me."
---
"I was bouncing around with my mom is one of the first inflatable bounce houses we made for adults, and she got stuck in the corner and started laughing like a little girl. It was so cute and beautiful, just seeing her laugh that hard. You see people almost transform when you give them that kind of experience. It's so rare and magical to see people, grown-ups especially, just letting go and playing inside of an environment."
---
"Virtual reality is hugely inspirational because it's a whole new frontier that's just being explored. It's enabled us to bring our work to life in a different way. We worked with a few insanely talented programmers every day for two months to develop the Light Spirit, an artificial intelligence creature that lives inside a virtual space where you can touch and play with it. It has moved a few people to the point of crying."