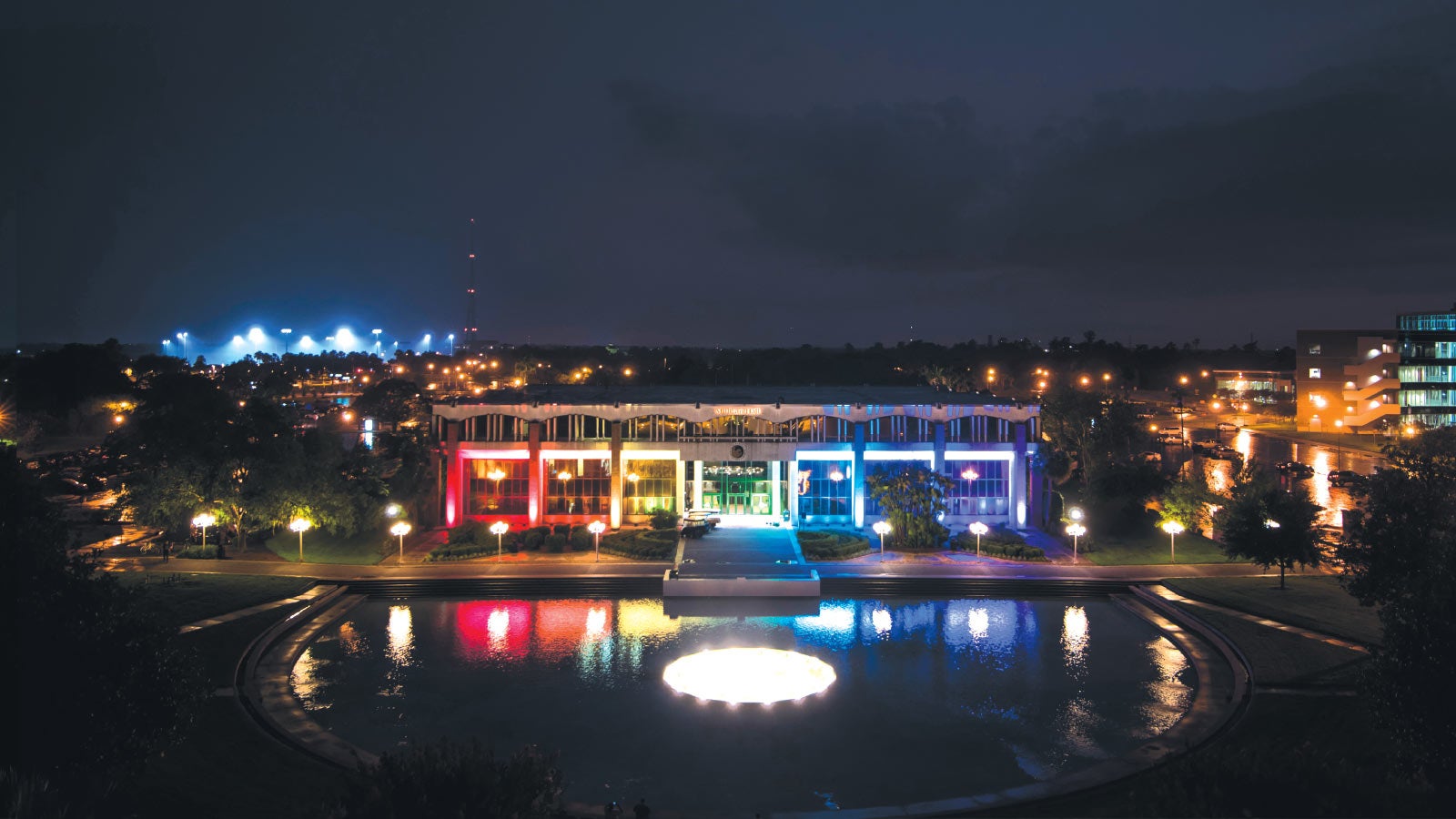 On June 12, Orlando was attacked when a shooter went into Pulse nightclub in downtown and killed 49 and injured 53. A vigil was held to honor those affected, including two members of the UCF community.

By the staff at Pegasus

Summer 2016 
Just as this issue of Pegasus was scheduled to print, the Pulse nightclub in downtown Orlando was attacked.
All of UCF grieves with the victims and their friends and families. As President Hitt wrote the day of the attack, "I tell our LGBTQ students, faculty, staff and alumni this: You are not alone. Your university stands with you."
In future issues, we will share memories of the Knights who were killed and show how the UCF family rallied to help our hometown recover.
What we know today is this: Orlando is UCF's home, and the Orlando community is the UCF community.
Together, we grieve.
Together, we heal.
Together, we stand.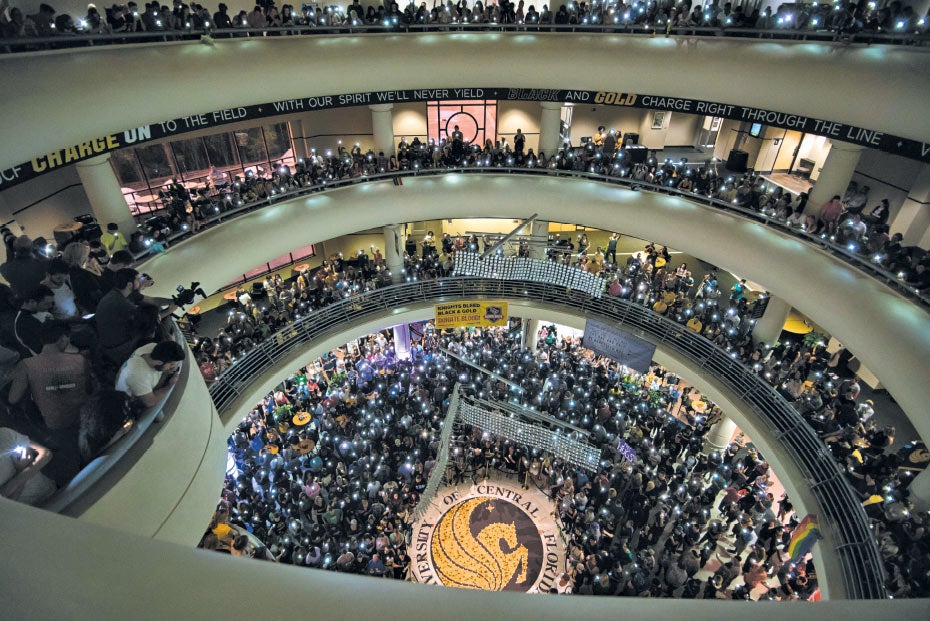 "In attempting to make sense of this senselessness, my mind is drawn to wise words Dr. Martin Luther King, Jr. spoke nearly 50 years ago.
When our days become dreary with low-hovering clouds of despair, and when our nights become darker than a thousand midnights, let us remember that there is a creative force in this universe, working to pull down the gigantic mountains of evil, a power that is able to make a way out of no way, and transform dark yesterdays into bright tomorrows. Let us realize that the arc of the moral universe is long but it bends toward justice.
As they were true then, so are Dr. King's words true today."
—  An excerpt from President Hitt's June 12 letter to the UCF community
#ORLANDOUNITED
'