One alum's global exercise brand is topping the home-fitness industry leaderboard.
Summer 2021 | By Laura J. Cole 
The trope of stationary bikes and treadmills doubling as glorified furniture for laundry has become a thing of the past.
Home exercise equipment has found new popularity, beginning prior to the pandemic but picking up speed as people found themselves at home and in desperate need of a physical outlet.
Lou Lentine '93 was ahead of the trend. In 2015, he launched Echelon, which offers on-demand studio fitness classes that users can follow along with at home using their smart bikes, treadmills, rowers and mirrors.
"With the success of our first fitness product, we wanted to bring a more immersive fitness experience, that's when we created our app and started filming classes," says Lentine, who majored in marketing at UCF. "Echelon then grew from selling $35,000 a minute on QVC, to becoming a global brand at major retailers."
Every month, users participate in 5 million classes, Lentine says. That's partially thanks to the big-name celebrities — from Mario Lopez and Joey Fatone to Lady Gaga and Pitbull — who partner with the brand and co-host classes. And it's also thanks to a range of pricing options aimed at making the equipment and classes more accessible to everyone.
Before the celebrities and record-breaking sales, Lentine was already a successful entrepreneur. By the age of 30, he had built a $30 million consumer products business. Those products include items such as Christmas laser lights, which he became involved with after his father almost died hanging the decorative strings. According to Lentine, the year they were released, the lights outsold bananas at Walmart — the top-selling product at the megastore year after year.
The idea for Echelon, like the laser lights, was largely inspired by personal experiences. Lentine's doctor told him he needed to lose weight and change his lifestyle.
"I said, 'Let's create a fitness product,' and it really transformed from there," Lentine says. "Echelon has become a global brand and an amazing success story. We couldn't be more blessed, but I really give a lot of credit to UCF for the help they've provided us in building this global brand."
When his team decided to create Echelon, he turned to UCF's Business Incubation Program to help refine what the company would become and to develop the platform's app. He also turned to his alma mater to rent space in Central Florida Research Park for the tech center and to recruit employees.
What started as a small space in Research Park has grown sevenfold, and on July 1, the company will open its 9,000-square-foot tech development center in Orlando, adding to studios in Miami, Colombia, France, Germany and the United Kingdom — and the company's home base in Chattanooga, Tennessee.
"Echelon is changing people's lives, like it changed mine," says Lentine. "Every day I read the social stories from our members about how Echelon trainers inspired them to not only workout, but to bring positivity into their lives."
---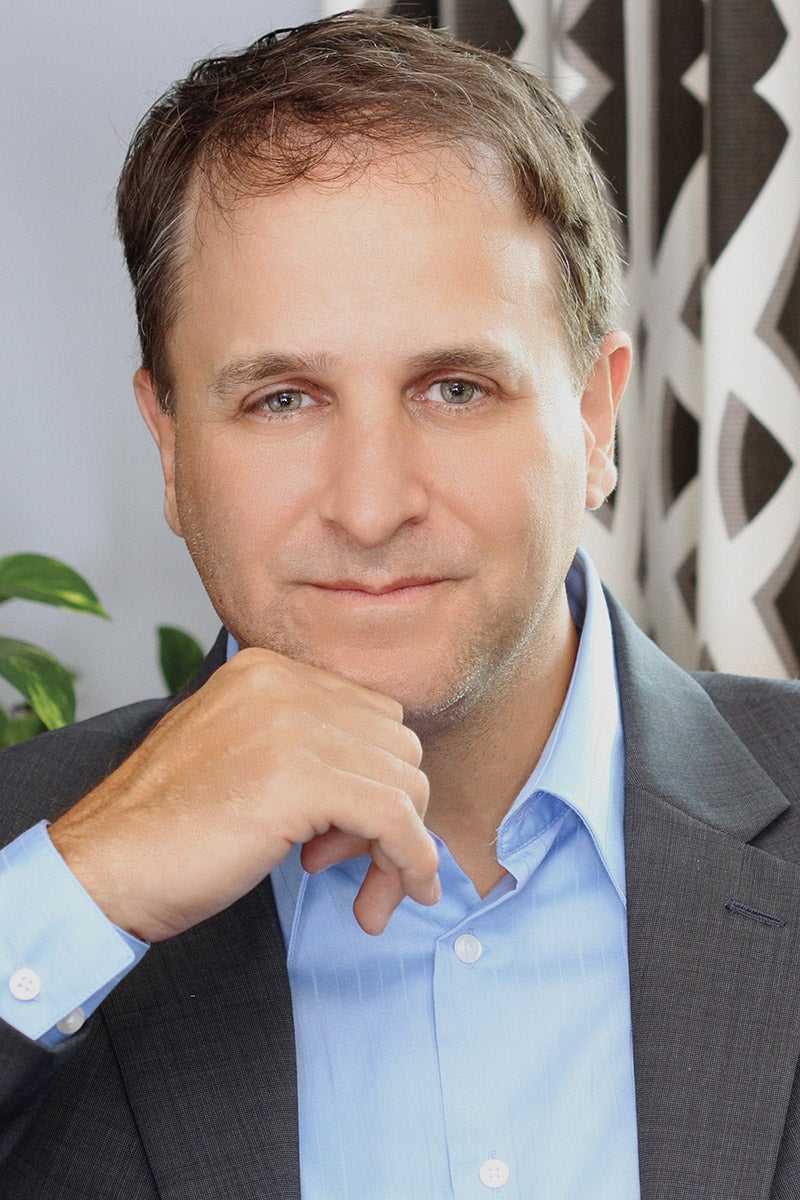 WHO
Lou Lentine '93
THE PITCH
Affordable, connected fitness products that inspire and empower people from all walks of life to live happier, healthier lives
THE INSPIRATION
Lentine's doctor telling him he needed to lose weight and lower his cholesterol
WHERE YOU CAN FIND IT
Online and at more than 4,000 retailers, including Best Buy, Costco, Dick's Sporting Goods, Kohl's, Sam's Club, Target and Walmart