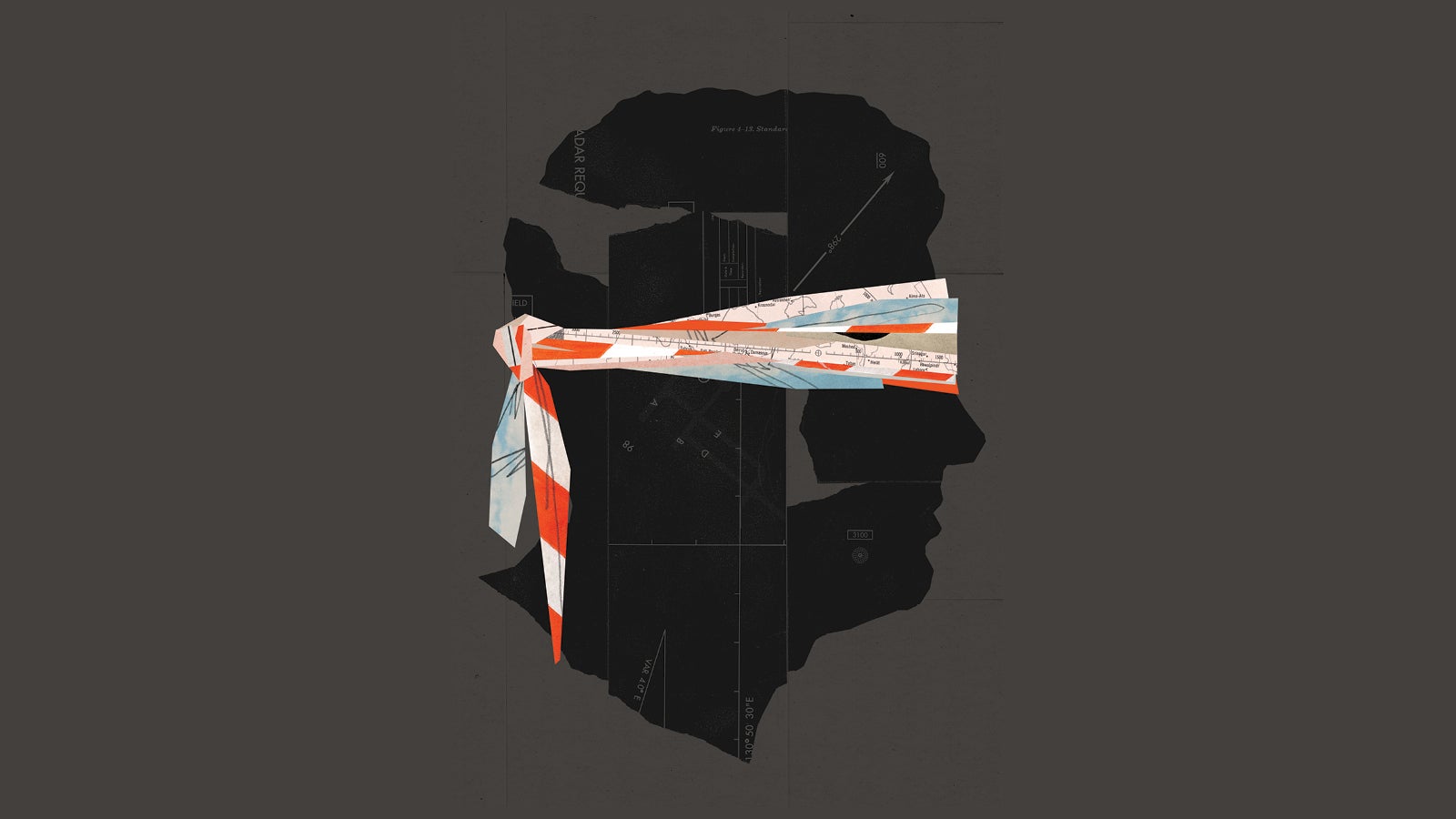 A UCF grad shares how her father's kidnapping drives her to help others.
Spring 2021 | By Sarah (Levinson) Moriarty '01
I remember the night as if it was yesterday.
I was getting ready to spend the evening with some friends when I heard the phone ring, not expecting that when I answered, my life would be forever changed.
My father, Bob Levinson, was missing in Iran.
In March 2007, he was taken — kidnapped by the Iranian regime as a bargaining chip with the United States. After almost 14 years without him home, he is believed to be the longest held hostage in U.S. history. Last year, my family was informed that he is presumed dead.
Anyone who ever met Bob would tell you what a wonderful man, father and friend he was. He lived for his family and his country, loyally serving the U.S. government for 28 years in both the FBI and DEA.
Over three presidential administrations, my family and I navigated international politics, delicate diplomatic conversations, and the constant balance of demanding action while practicing patience and faith to somehow get him home. For the better part of those long years, we did not know whom we could trust and had to chart our own territory and learn from our mistakes.
We were repeatedly told by the U.S. government that things were happening, but we never saw any action or results. Even after we received our first and only proof of life video and photographs in 2010 and 2011, nothing happened. We often felt like no one cared about my father's suffering. We did not know what to do.
This is the case for far too many hostages, and why I felt compelled to use my experience to fight for others in similar situations.
According to the James W. Foley Legacy Foundation, at least 45 Americans are currently held abroad in 11 countries, including Siamak and Baquer Namazi, Austin Tice, Majd Kamalmaz, Paul Overby, Mark Frerichs, Jeffery Woodke, Kai Li, Paul Whelan, Trevor Reed, Walid Fitaihi, Tomeu Vadell, Gustavo Cardenas, Jorge Toledo, Alirio Zambrano, Jose Luis Zambrano and Jose Pereira, among others.
Sadly, these names are not well known, nor are they spoken often enough.
From 1979–81, during the Iran hostage crisis (when 52 Americans were taken against their will in the U.S. embassy in Tehran), TV news anchor Walter Cronkite added a count of how many days hostages had been held to his daily signoff. America's outrage was so powerful that it was enough to derail an incumbent president's reelection campaign. Today, hostage cases are barely a blip of coverage in a 24-hour news cycle.
The American public needs to demand more to ensure that innocent Americans aren't forgotten and left to die alone, thousands of miles from everyone they love. They need to demand that families are not broken apart simply for geopolitical gain.
In December, we learned that my father likely passed away sometime during his captivity. This information came largely thanks to the Trump administration, which found new and compelling ways to hold Iran accountable, including sanctioning two Iranian officials directly involved in his abduction. Unfortunately, my father's remains are still not yet home.
After learning of my father's death, I wanted to use the knowledge and relationships I gained to help others. I was contacted by Diane Foley, whose son James Foley, a conflict journalist, was brutally murdered by the Islamic State group in Syria after being held hostage for almost two years. Diane asked me to continue my advocacy by joining the board for the foundation she began in her son's honor, which promotes journalists' safety and advocates for the return of all Americans held hostage abroad. I knew that this would be an important part of honoring my father's legacy.
The Robert Levinson Hostage Recovery and Hostage-Taking Accountability Act, just signed into law in December, is another way we honor his legacy, as it further strengthens procedures for handling cases of Americans held hostage and wrongfully detained.
Having met so many former hostages and hostage families throughout this ordeal, I share in their frustration and pain, and their hope. There is so much more work that can be done.
My amazing father left us with many significant lessons to use in these efforts: to always do the right thing, be patriotic, fight for those who cannot fight for themselves, not worry about who gets the credit so long as the work gets done, and to not give up just because something is hard.
I miss my father every single day. And I fight for hostages in his honor — until we bring them all home.
---
Sarah (Levinson) Moriarty '01 is an executive at Novartis Pharmaceuticals and serves on the board of directors for the James W. Foley Legacy Foundation.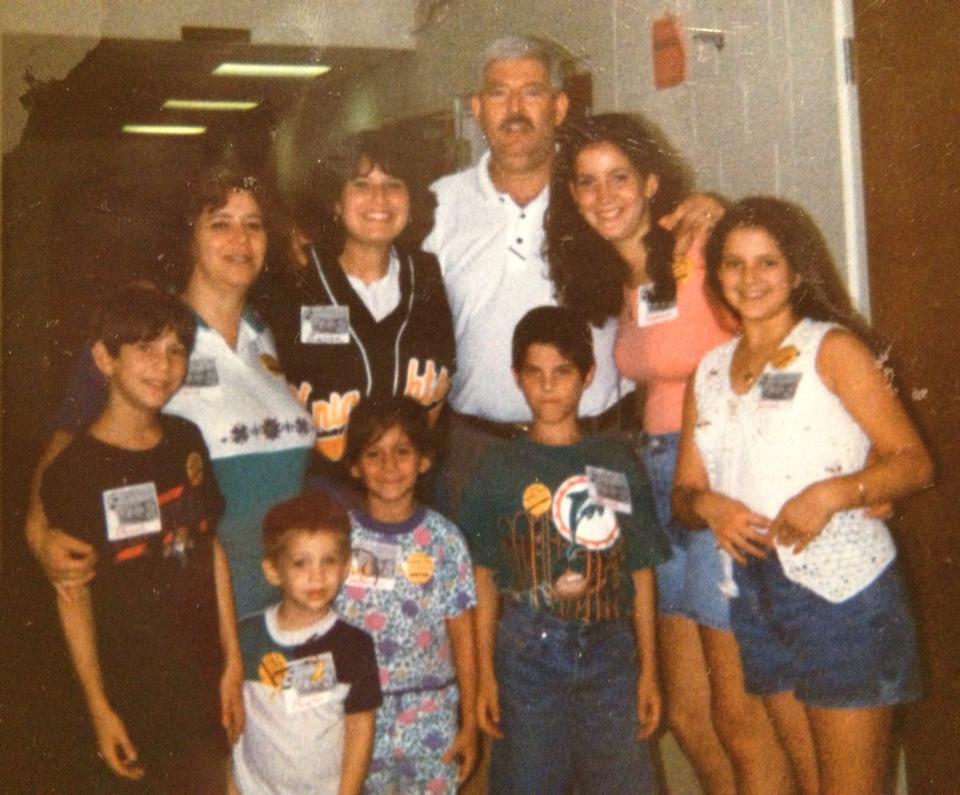 Steven Sotloff, a freelance journalist who traveled the world while working for TIME magazine and other publications, attended UCF from 2002-04 and worked for the campus newspaper. On August 4, 2013, after crossing the Syrian border from Turkey while on assignment, he was kidnapped, along with several others, by militants from the Islamic State in Iraq and Syria (ISIS). On September 2, 2014, Sotloff was beheaded by a member of ISIS on videotape.
The Steven Sotloff Memorial Endowed Fund at UCF, created by Sotloff's family, was made not only to honor his life, but to preserve his work. The fund provides scholarship support to UCF students majoring in journalism as well as funding for symposia, lectures and other programming to advance journalism and journalism education.