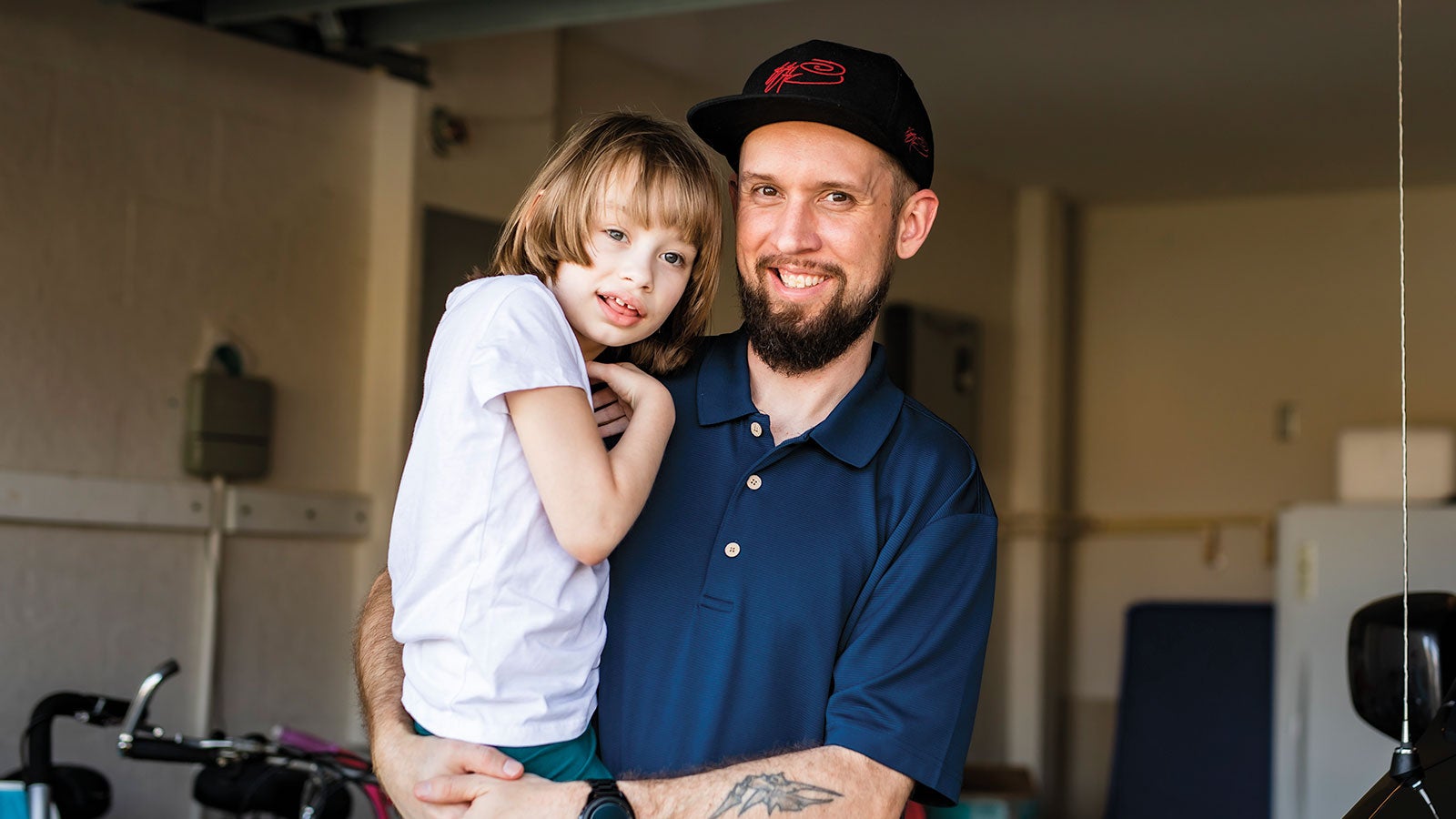 Go Baby Go! and St. Joseph's Children's Hospital are partnering to provide low-cost mobility solutions for children with disabilities.
Spring 2021 | By Camille Dolan '98
Nearly six years ago, Ava Brown drove her first UCF Go Baby Go! car, and she is still racking up miles.
These days, however, she is walking — something her family never thought would happen.
Ava's mother died before Ava was born, temporarily cutting off oxygen to her brain. Doctors weren't sure how the damage would impact her long term.
Ava spent five weeks at St. Joseph's Children's Hospital in Tampa before going home to begin her long journey of healing, supported by a dedicated team of medical professionals.
Through a magazine article, Ava's grandmother, Kay Bowman, learned about Go Baby Go!, an innovative program available at UCF that offers low-cost mobility solutions for children with disabilities.
Ava, now 7, was the first child to receive an adaptive car from UCF's chapter, led by Assistant Professor of Physical Therapy Jennifer Tucker. She has since received several cars and therapy using the Go Baby Go! harness that helped her learn to walk unassisted.
"In the beginning, Ava could do nothing," Bowman says. "What we see today with Ava is all because of UCF. It's been a blessing."
Now, UCF and St. Joe's are partnering to help more children like Ava. A portable harness play structure has been installed in the hospital's clinic, and UCF will help build customized cars for kids who are receiving rehab. Tucker will host a series of workshops for therapists about affordable mobility solutions for children.
Lauren Rosen, the program coordinator for the Motion Analysis Center at St. Joe's, has collaborated with UCF on Go Baby Go! for many years.
"I'm very excited about this partnership," Rosen says. "Through it, we will be able to provide more cars and more opportunities to play for our children."
"Ava has no fear. Zero fear."

Jeremy Brown, Ava's father
---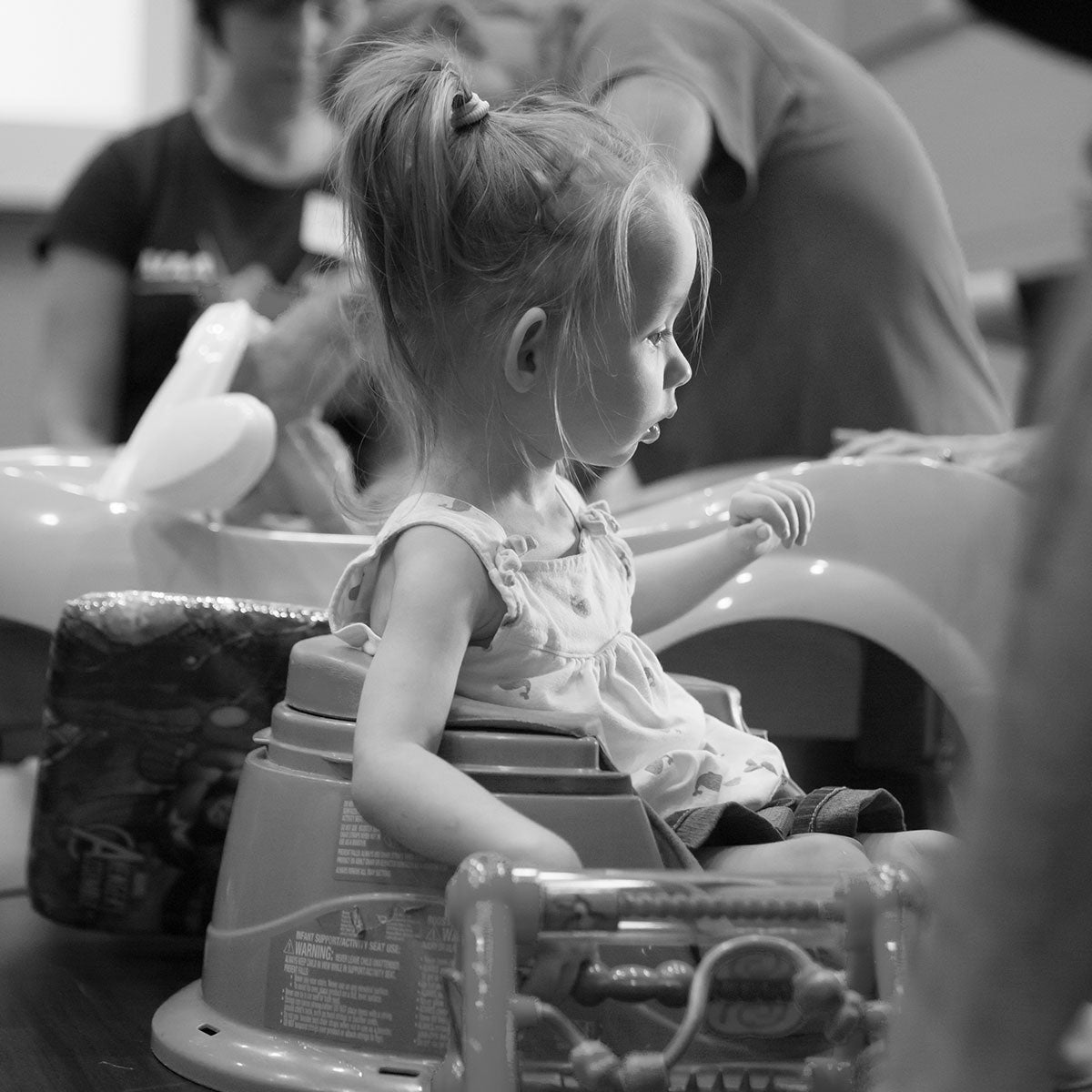 Ava was the first child to receive a specially modified toy car through UCF Go Baby Go! to help improve her mobility. Here, she waits as the finishing touches are put on her car.
---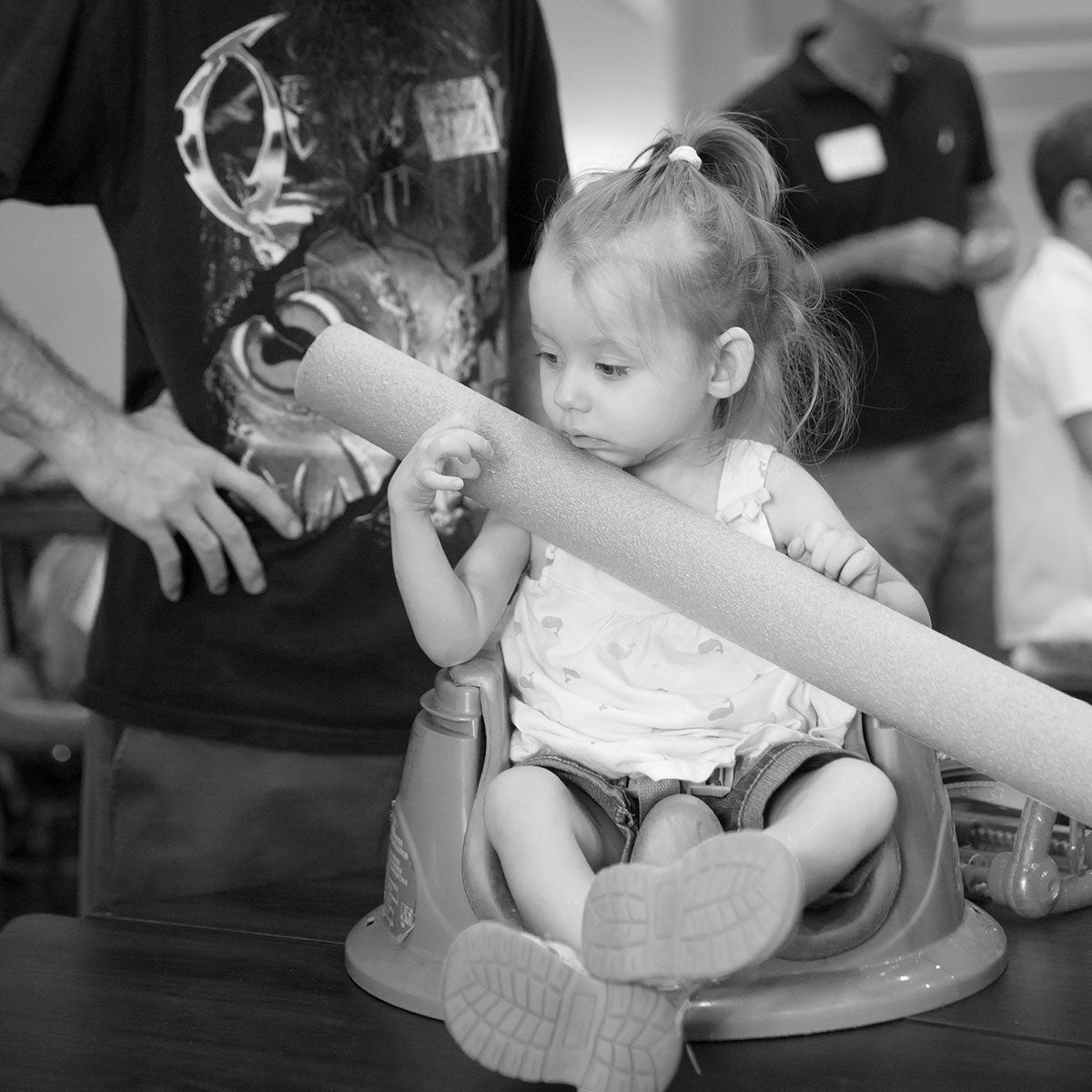 Using inexpensive items like pool "noodles," affordable toy cars can be redesigned to accommodate children like Ava, who need mobility assistance to enhance their quality of life.
---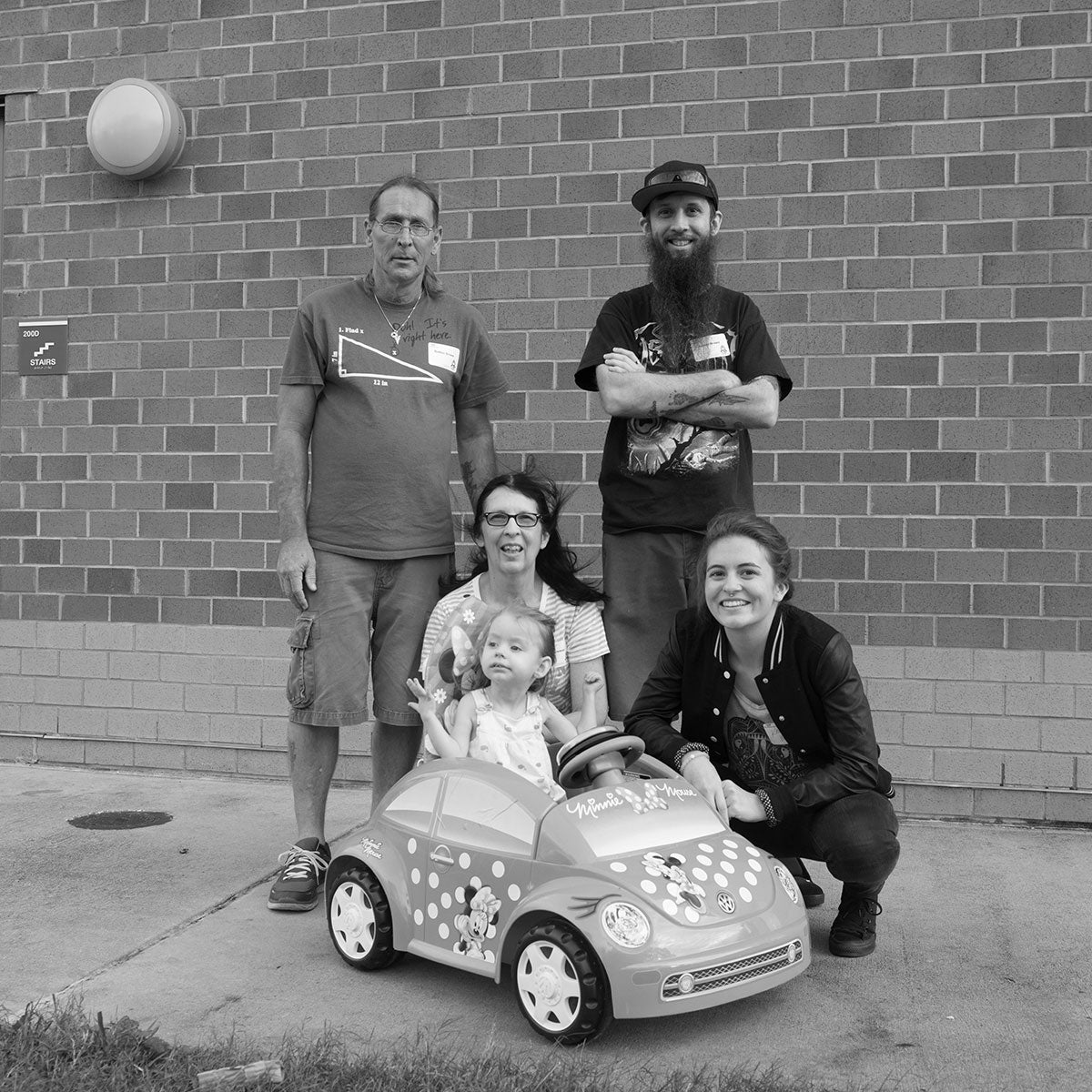 In 2015, Ava poses with her new car, along with grandparents Rodney (left) and Kay Bowman (center), her aunt Katie Wibirt (right) and dad Jeremy Brown (center). "When she hit that button on the steering wheel, it was the first time she ever laughed," Kay Bowman says. "When she laughed, we were in tears."
---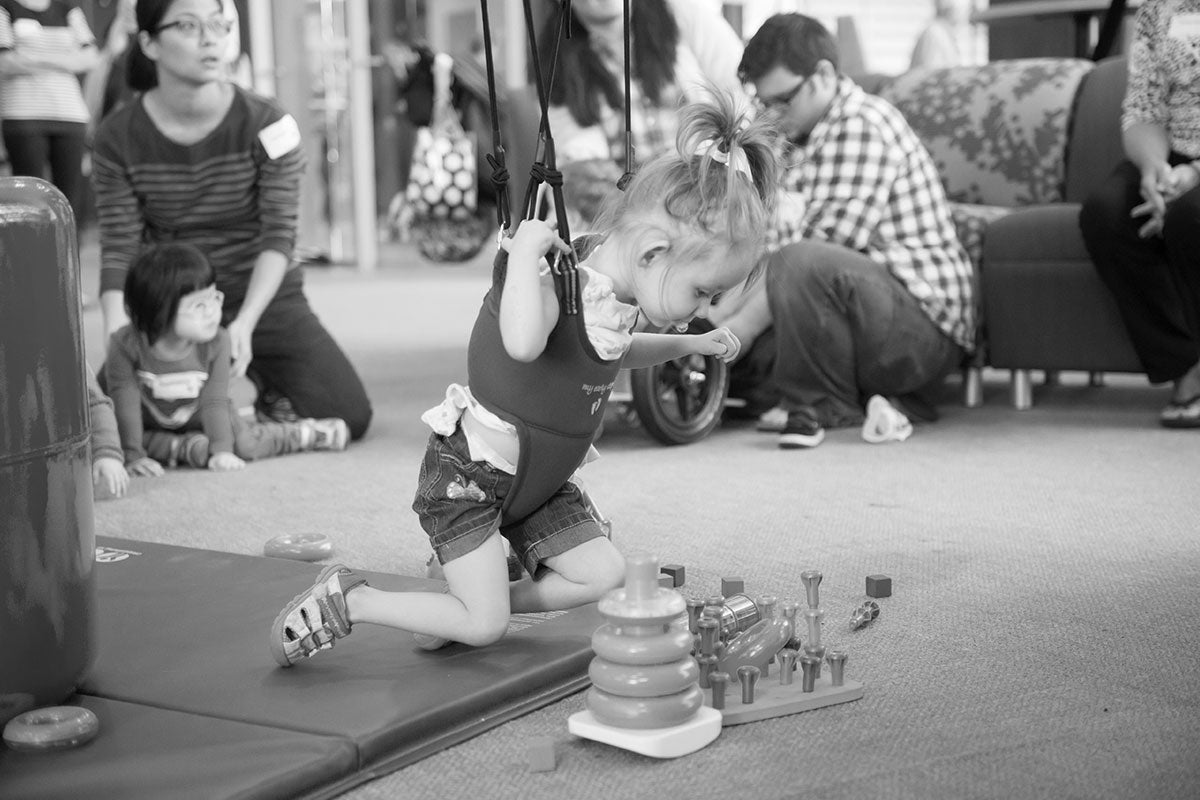 After Ava received a toy car, she also began receiving therapy using a Go Baby Go! harness system. The harness helped strengthen her core muscles, which led to Ava learning how to walk unassisted. It didn't take her long to realize the harness could help her move from place to place, says her father, Jeremy Brown.
---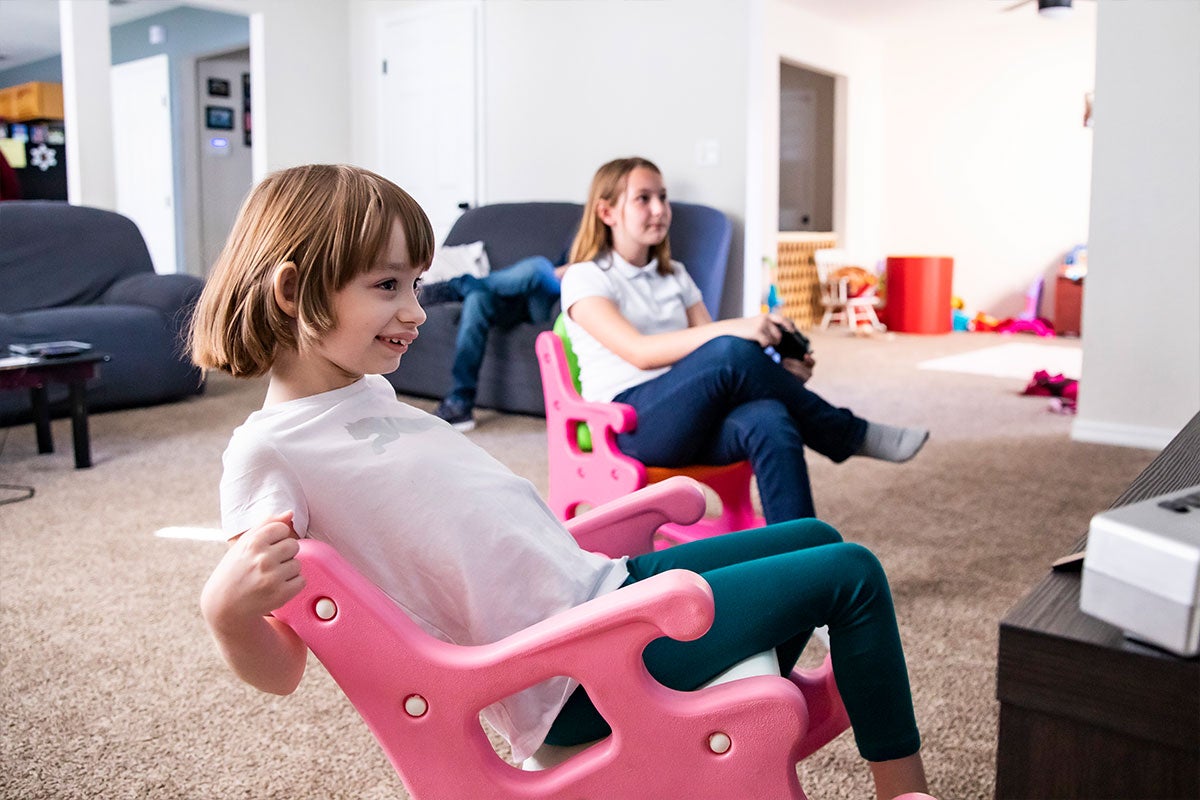 Ava and her sister, Alaina, enjoy playing video games together.
---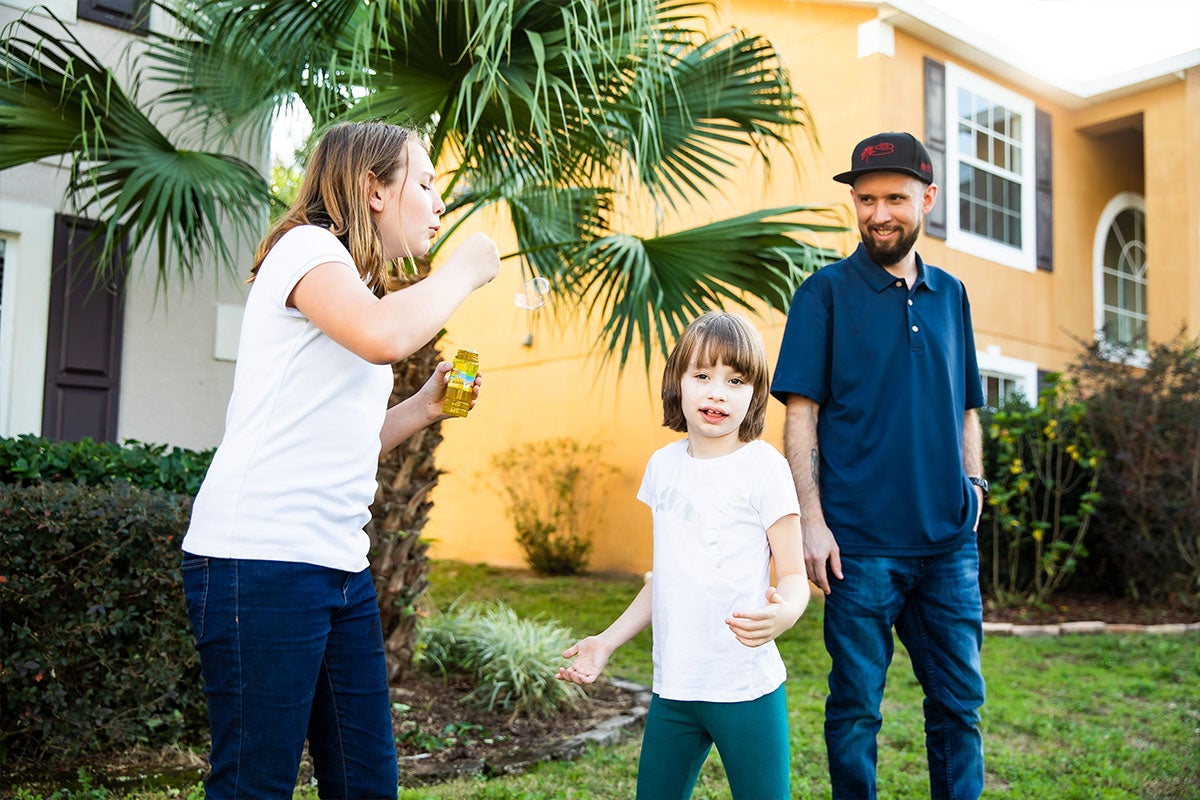 Alaina blows bubbles for her sister, Ava, as their father, Jeremy Brown, looks on.
---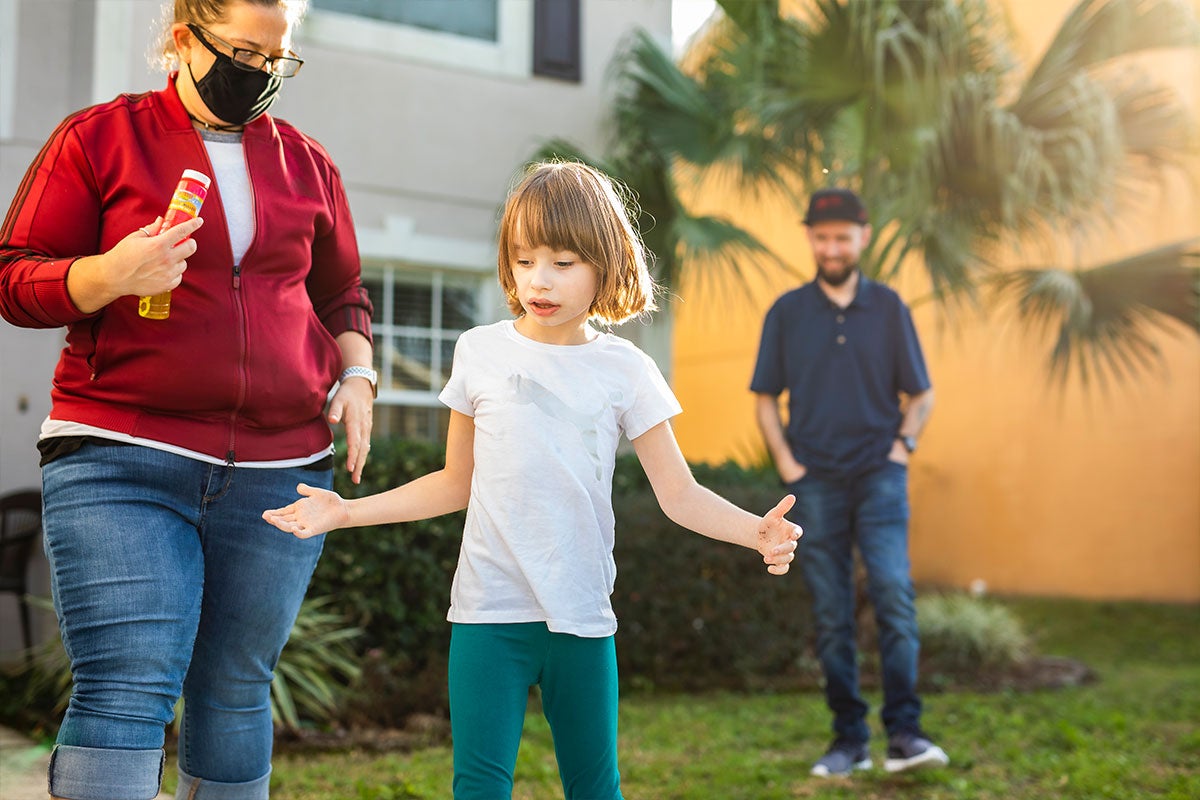 With Jeremy Brown in the background, Ava's nurse, Gina, stands by as Ava shows off her walking skills.