Program at a Glance
Program

Doctorate

College(s)

Department(s)

Kinesiology&Phys Thpy, Schl of

2-3
Years
$1,400.39
per credit hour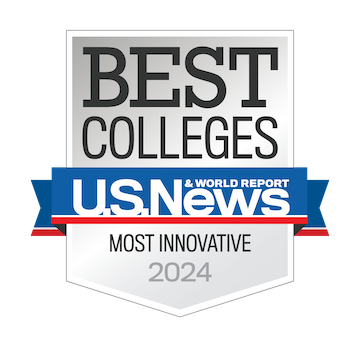 Cultivating Excellence in Physical Therapy Practice
The Doctor of Physical Therapy (DPT) program prepares students to become competent, compassionate, and ethical physical therapists able to effectively treat patients in a variety of healthcare settings. Graduates will be highly dedicated professionals who demonstrate clinical excellence through exceptional critical thinking, communication, patient education, advocacy, practice management and research skills.
The Doctor of Physical Therapy program is a three-year (nine consecutive semesters) professional doctoral curriculum designed to prepare entry-level therapists to practice in a variety of clinical settings. The professional curriculum is a full-time "lock-step" program. The program includes multiple clinical education experiences (internships) ranging from eight weeks to twelve weeks in duration. It also includes focused interprofessional education activities involving students from other professional disciplines as well as research training and activities.
Students who successfully complete the course of study will be granted the Doctor in Physical Therapy degree (DPT), enabling the graduate to take the national board examination leading to state licensure as a Physical Therapist.
The UCF Doctor of Physical Therapy program promotes lifelong learning and professional development, which is attained through active involvement in professional organizations such as the American Physical Therapy Association. UCF's Doctor of Physical Therapy Program is fully accredited by the Commission on Accreditation of Physical Therapy Education.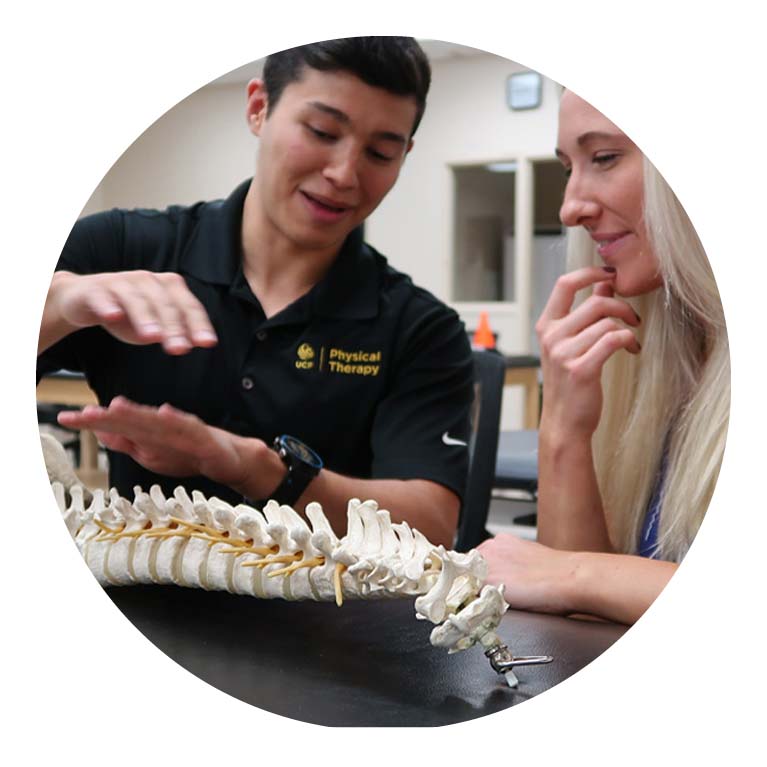 Highlights

The UCF DPT program has a 100% licensure pass rate each year.

The field of physical therapy is projected to see a 21% job growth through 2030 (according to the US Bureau of Labor Statistics).

DPT graduates have a median salary of $91k (according to the US Bureau of Labor Statistics).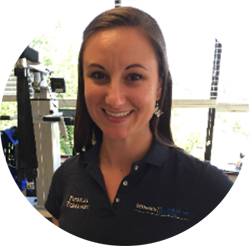 The clinical options UCF DPT students are provided with are completely invaluable, and I'm very thankful to UCF DPT for the wonderful opportunities I was able to take advantage of during my time as a student."
DPT Skills You'll Learn
Evaluate, diagnose, and treat patients of all ages and spanning the continuum of care.
Learn hands on evaluation and treatment of patients.
Develop skills to be an advance provider, able to manage patients with neurologic, musculoskeletal, or other pathologic conditions that impact function and quality of life.
Collaborate with a healthcare team in various settings within the healthcare system.
Where Physical Therapists Work
Acute, Subacute, and Rehabilitation Hospitals
Specialty Clinics
Outpatient Facilities
Private Practices
Veterans Affairs
Military Healthcare Facilities
Professional Sports
Schools
Long-Term Care Facilities
Home Health Agencies

Admission Requirements
Applicants must meet all program requirements to be considered for admission. The following items MUST arrive to PTCAS by October 15. All necessary forms can be found at www.ptcas.org.
To apply, submit the general graduate admissions requirements, as well as the following items by the deadline:
Completed PTCAS Application
All transcripts
GRE scores
TOEFL and foreign transcript evaluation (if required)
Observation hours (must be completed and verified)
Letters of recommendation
Resume upon request
Incomplete applications will NOT be reviewed.
---
University of Central Florida Colleges