READY TO BECOME A KNIGHT?
From application deadlines to financial assistance info, you can find a ton of helpful information here. Admission to UCF is competitive, so we encourage students to apply early. By applying early, you may benefit from scholarship consideration and housing availability, as well as a faster response time.
---
Students can apply to UCF before they have received an A.A. or articulated A.S. degree. Applying one semester before your planned entry term will ease your transition and may provide you with an earlier decision. It will also give you plenty of time to register for orientation and pursue financial aid opportunities.
TRANSFER APPLICATION DEADLINES*
---
Fall: Jul 1 Spring: Nov 1 Summer: Mar 1
*Applications may not be submitted after these dates for the corresponding terms.
Apply online today. Be sure to submit the signature page and residency affidavit along with the nonrefundable $30 application fee.
TRANSFER ADMISSION REQUIREMENTS
---
Admission is offered on a space-available basis, so apply early. UCF operates on a rolling admissions basis. Students are typically notified of a decision within two to four weeks from the completion of their application. Applicants must meet admission criteria that is determined by the number of transferable college credits completed before enrollment at UCF.
All transfer applicants must be in good academic standing at their home institution. Transfer applicants whose cumulative or last-school GPA is below a 2.0 may not be considered for admission. A strong GPA is recommended to be competitive in our applicant pool. You must meet the admission foreign language requirement. Your overall academic GPA will be recalculated by UCF on all previous coursework. In calculating this GPA, UCF recognizes a plus or minus grading system. Grade forgiveness is honored only if it has been awarded as part of an A.A. degree (or state articulated A.S. degree program) from a Florida public community/state college or university.
Some programs at UCF are designated as "limited access" or "restricted access." Selective admission criteria are used to determine a student's admissibility into these programs, and an additional application may be required. To view admission criteria for limited or restricted access programs, visit the Undergraduate Catalog or contact the department of your major.
After you have been offered admission, you will receive a transfer summary report of accepted transfer credits. You must attend a mandatory one-day orientation program where you will meet academic advisors who will review your transferred coursework and help you schedule classes.
*Meeting minimum requirements does not guarantee admission.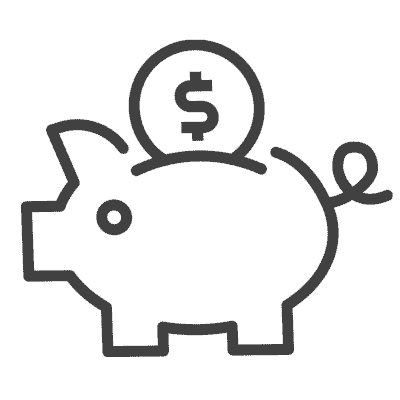 ---
Learn to spend wisely, manage student debt, build credit and save for the future with Centsible Knights, UCF's free financial literacy program. It's never too early — or too late — to develop healthy spending habits, and UCF is here to help.
---
We believe a college education should provide lifelong benefits — not lifelong debt. More than 70 percent of undergraduate students at UCF receive some form of financial aid. Search for scholarships and be automatically matched with UCF and external awards through the A2O: Access to Opportunities Scholarship system.
FINANCIAL ASSISTANCE AND SCHOLARSHIPS
More than $530 million in merit- and need-based assistance is awarded annually to students. You must be admitted before being considered for financial assistance. All students must file or renew the Free Application for Federal Student Aid (FAFSA) to be considered for aid. Begin the financial aid application process in October, and submit the FAFSA by the Dec. 1 priority date. A limited number of scholarships are available to transfer students who have earned an A.A. degree from a Florida public community/state college.
---
FLORIDA RESIDENT
Tuition & Fees: $6,368
Room & Board: $10,300
Books (estimate): $1,200
Estimated Annual Cost: $17,868
NON-FLORIDA RESIDENT
Tuition & Fees: $22,467
Room & Board: $10,300
Books (estimate): $1,200
Estimated Annual Cost: $33,967
*Based upon 30 credit hours, standard room and meal plan for the 2021–22 academic year

UCF TRANSFER VIEWBOOK 2021–22
---
MAILING ADDRESS P.O. Box 160111 Orlando, FL 32816-0111
BUSINESS HOURS Mon – Fri: 9 a.m. – 5 p.m. Closed weekends and holidays