Excellence in Leadership, Service and Scholarship
The President's Leadership Council (PLC) was established during the 1977-78 academic year to recognize students who exemplified well-rounded excellence through leadership, academic achievement, extracurricular activities and service to the university and community.
Current PLC members serve the university by acting as a student advisory group to the president — extending the role of the presidency through their voice, contributions and values. This select group of 35 student ambassadors also represent UCF at various presidential events, including appreciation receptions, university Board of Trustees' and state Board of Governors' functions, commencement and in the President's Suite at campus sporting events.
Want to Join PLC?
Recruitment is currently closed and will reopen January 2021 for the 2021-22 academic year. We encourage you to check back later for more information on how to apply.
In the meantime, review the resources provided to help you prepare the best possible application with tips from the selection committee and current members, as well as some of the benefits of joining.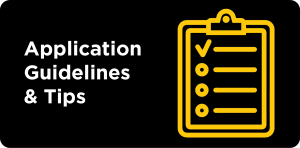 PLC Leadership
The President's Leadership Council is coordinated through UCF's Office of the President. For more information about PLC, contact us at PLC@ucf.edu or any of the following: