As the University of Central Florida's visionary leader for 26 years, John C. Hitt earned countless accolades for his commitment to educational access and the power of partnerships. During his tenure, UCF grew in academic quality, economic impact and national reputation as a new model for higher education that The Washington Post said "aims to demolish the popular belief that exclusivity is a virtue in higher education."
Hitt, who became UCF's fourth president in 1992 and retired in June 2018, died February 20, 2023 at the age of 82. He is survived by his wife and former UCF first lady Martha Hitt, their two children and grandchildren, and great-grandson Luca.
"John was an honorable man who built a great university, with an open hand, a generous spirit, and a perfect and simple dignity," said Rick Walsh, a 1977 UCF graduate and former member of the UCF Board of Trustees.
During Hitt's tenure – the longest for any State University System president since the 1940s – UCF opened a College of Medicine that has been a cornerstone of the medical city flourishing at Lake Nona and an on-campus football stadium that was an early catalyst for UCF's upcoming entry to the Big 12 Conference. He also led UCF through approvals for the Downtown Orlando campus established in partnership with Valencia College and the opening of the new Rosen College of Hospitality Management campus in the heart of Orlando's tourism corridor.
Hitt's legacy also is found in the more than 260,000 degrees he awarded, as UCF's enrollment tripled from 21,000 to more than 66,000 by his retirement. That growth meant thousands of additional graduates each year advancing to careers in many industries vital to the region's and state's economies – including engineering, optics and photonics, hospitality and nursing.
UCF's growth also was accompanied by tremendous growth in the quality of the students enrolling. Under Hitt's leadership, UCF's graduation and retention rates soared, the SAT scores of fall freshmen rose from 1011 to 1316, and minority enrollment increased from 17 to 46 percent. In addition, at the end of his tenure, one in every four students was the first in their family to attend college.
UCF's faculty members earned $148.8 million in research funding during Hitt's final year as president, up more than fivefold from $28.4 million during his first year.
Hitt also joined the presidents of three area state colleges to form DirectConnect to UCF in 2006, which has earned national recognition as a pathway helping more students earn four-year college degrees. Through DirectConnect, graduates of now six state colleges are guaranteed admission to UCF after they earn their associate's degrees, and the schools work closely together to align their curricula and make students' transitions to UCF as smooth as possible.
"The path he has put UCF on will serve students and Florida for generations to come," said former Florida Gov. Jeb Bush. "John fueled UCF's impressive qualitative and quantitative growth by creating partnerships that many thought would fail. Simply stated, I believe Walt Disney and John Hitt have done more to transform Central Florida into a vibrant, dynamic place than any two people."

Meeting Martha … and Football
Born in Houston, Hitt was the first in his family to attend college, graduating cum laude from Austin College in Sherman, Texas, where he also played offensive tackle on the football team, an experience he said cemented not just his love for the game, but the importance of teamwork.
He met Martha at Austin College, and they were married in 1961 in Houston. The couple had two children, son Charles and daughter Sharon. Charles and his wife, Julie, gave them two grandsons, Jarrod and Alex.
Said longtime friend and former Florida Board of Regents Chairman James Heekin – who also served as chair of the search committee that selected Hitt, "In many ways, Martha made John's leadership and accomplishments possible. She was his closest friend, supporter and confidant."
As a collegiate player, near to his heart was the continued success of a football program that matured under his administration to the point of delivering him the nation's only undefeated season and a national championship in his final year as president.
Perhaps most important to Hitt, however, were the academic achievements of student athletes, who posted 21 consecutive semesters of at least a 3.0 GPA at the end of his presidency. That streak, now at 30 semesters (through fall 2022), continues today.
"Education transforms lives," Hitt said, "and as a first-generation college student, I am proof of that life-changing process. Before my dad passed away when I was 15, he insisted that I pursue a college education. He didn't know a whole lot about college, but he knew that better career opportunities and a better life were likely for me if I earned a college degree."
When his father died, his mother made attending college one of her top priorities.
"Without college, I would not have met Martha, my wonderful wife and partner," Hitt said. "In more ways than he could foresee, Dad was right about college."

A University 'Destined for Greatness'
During his inaugural address, Hitt laid out his five goals for UCF:
To offer the best undergraduate education available in Florida;
To achieve international prominence in key programs of graduate study and research;
To provide an international focus to our curricula and research programs;
To become more inclusive and diverse; and
To be America's leading partnership university.
"I am convinced that if UCF achieves these goals, it will be America's leading metropolitan university, and, even more importantly, we will be a vital force in Central Florida's development as the nation's most dynamic, vibrant regional economy," he said during his November 1992 speech.
"With your help and support, we will move forward together — in partnership — to write the next chapter in the saga of a university destined for greatness."
By the time Hitt's presidency had concluded, his commitment to partnerships became such a part of the university's mission and culture that UCF trademarked the moniker "America's Partnership University."
At UCF, John and Martha Hitt worked tirelessly together to recruit world-class faculty, cultivate and thank donors, and strengthen the university's relationships and partnerships in the community. John Hitt frequently credited faculty and staff with the university's achievements, saying "without a great faculty, there can be no great university."
Hitt also praised UCF's students, faculty and staff, alumni and friends as "some of the most remarkable people you'll ever meet … I'm continually impressed by the UCF community, but never more so than when you're willing to help during a moment of need."

Share your Memories and Stories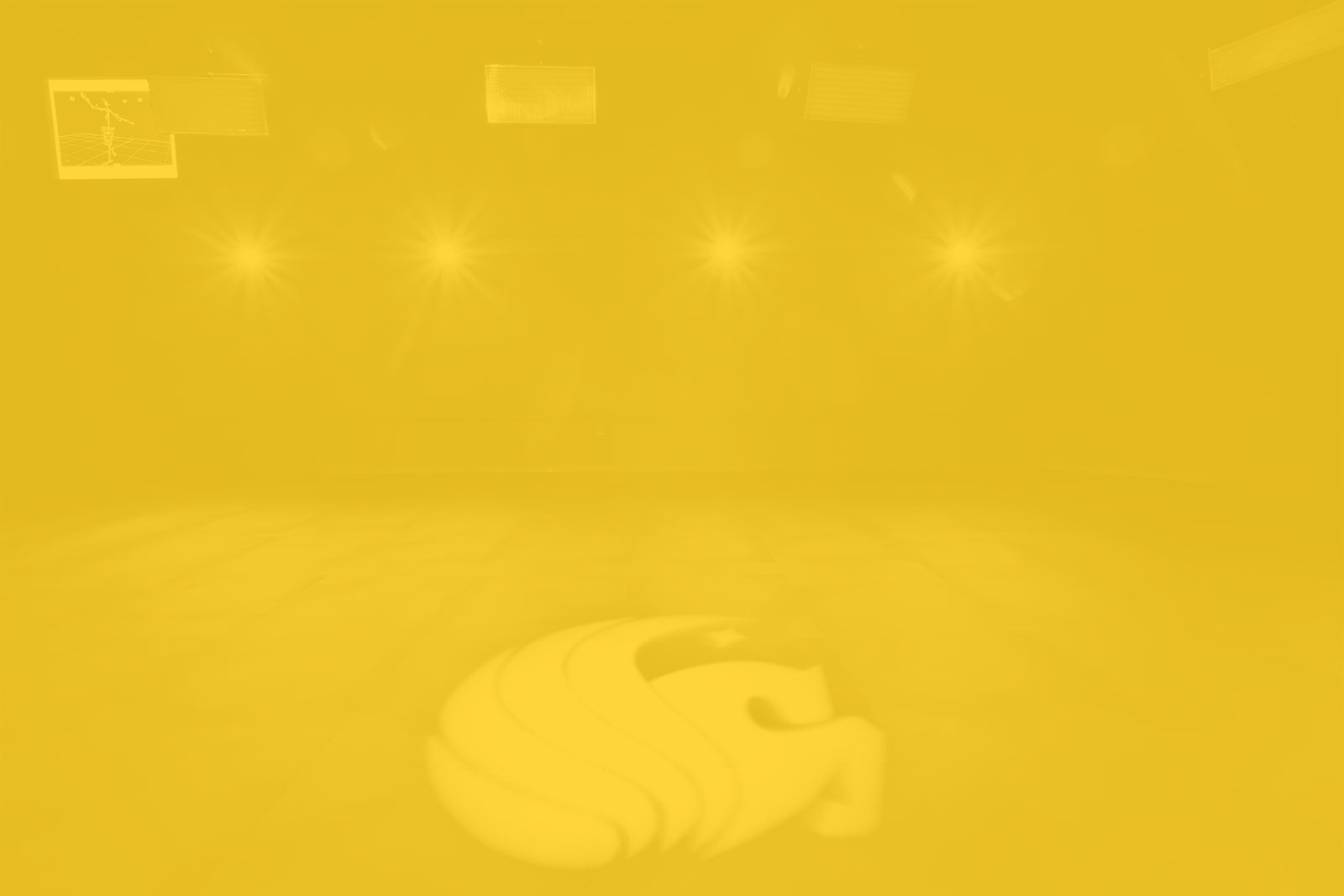 Meaningful Impact
Of the 401,245 degrees earned by students since UCF's founding, Hitt awarded 270,632 – 65 percent. He also conferred more degrees than any other president in State University System of Florida (SUS) history.
401,245
Degrees awarded at UCF
270,632
Degrees conferred by Hitt
65%
UCF degrees conferred
by Hitt
#1
Hitt's rank in SUS based on number of degrees conferred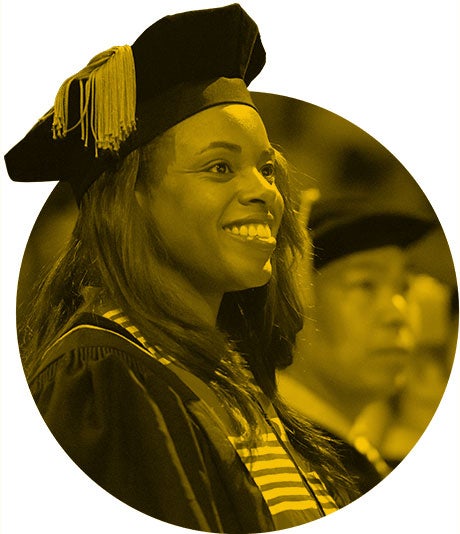 Remarkable Growth
Hitt has been at the helm of major changes at UCF. Over the course of his 26-year presidency, his leadership fueled increases in enrollment, diversity, degree programs and more.
Enrollment

| | |
| --- | --- |
| 1991-92 — | 21,267 |
| 2017-18 — | 66,180 |

211%

increase
Degree Programs

| | |
| --- | --- |
| 1991-92 — | 141 |
| 2017-18 — | 216 |

53%

increase
---
---
Average

Avg. Freshman SAT Score*

| | |
| --- | --- |
| 1991-92 — | 1011 |
| 2017-18 — | 1316 |

30%

increase
---
Research Funding

| | |
| --- | --- |
| 1991-92 — | $28.4M |
| 2017      — | $148.8M |

424%

increase
Minority Enrollment

| | |
| --- | --- |
| 1991-92 — | 15.4% |
| 2017-18 — | 46.1% |

199%

increase
---
Degrees Awarded at UCF

| | |
| --- | --- |
| Through December 1991 — | 55,348 |
| Through December 2017 — | 318,208 |

475%

increase
Doctoral Degrees Awarded at UCF

| | |
| --- | --- |
| Through December 1991 — | 128 |
| Through December 2017 — | 4,987 |

3,796%

increase
*Note: 2017 scores are from the new SAT test which uses a different structure and an updated scoring scale.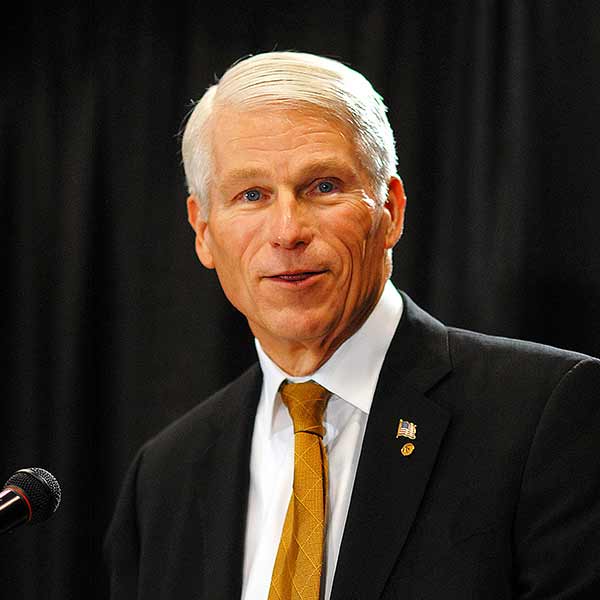 More About John C. Hitt
---
Education

Graduated cum laude from Austin College in Texas
Earned M.S. and Ph.D. degrees in physiological psychology from Tulane

Career

Held academic, administrative or executive positions at Tulane University, Texas Christian University, Bradley University and the University of Maine
Served as the fourth president of the University of Central Florida from March 1, 1992 to June 30, 2018

Awards

The Orlando Sentinel Central Floridian of the Year Award
The James B. Greene Award from the Orlando Economic Partnership
Induction into the National Center for Simulation's Modeling and Simulation Hall of Fame
His belief in partnerships led him to recruit a natural rival – the University of South Florida – as a partner to create the Florida High Tech Corridor Council, an economic development initiative that eventually grew to include the University of Florida.
The Florida Interactive Entertainment Academy, a graduate video-gaming program opened in 2005 in Downtown Orlando with support from the city, state and Electronic Arts. The academy has been ranked No. 1 in the world for three consecutive years by The Princeton Review and PC Gamer magazine.
The University Innovation Alliance, a group of then 11 large public universities, including Arizona State, Texas and Ohio State, dedicated to helping more low-income and first-generation students earn college degrees.
The Florida Consortium of Metropolitan Research Universities, formed with USF and Florida International University to help more students earn degrees in the state's areas of highest need.
An Episcopalian, he was an avid golfer and fisherman, and proved and preached the value of healthy eating and exercise by losing more than 100 pounds over a period of several years.
He participated on numerous boards, including the Orlando Economic Partnership, Florida Council of 100 and the NCAA Division 1 Board of Directors. He was also chair of the State University Presidents Association, and a member of the EDUCAUSE and American Association of State Colleges and Universities boards of directors.
Make an Impact
by Giving Today
"We encounter the greatest risks when we dream too small rather than when we dream too big."
Support the Future