The UCF Academic Health Sciences Center is a partnership that brings together health experts across the university to advance education, research and patient care. This structure best supports leading-edge care for the Orlando community and advances clinical practices around the world through high-impact education, innovative research and advanced patient care.
College of Medicine
The UCF College of Medicine is a founding member of Orlando's Medical City at Lake Nona. In addition to the MD program, the medical school has 3,000+ undergraduate and graduate students in the biomedical sciences. UCF's young medical school epitomizes innovation and a pioneering spirit to educate young doctors and scientists in a better way for the 21st century.
Explore the College of Medicine
College of Nursing
UCF is ranked among the best in the nation and accredited by the Commission on Collegiate Nursing Education. Nationally recognized faculty instruct online and on-campus degree programs at the bachelor's, master's and doctoral levels. UCF nursing graduates exemplify excellence, surpassing national averages on the RN license and nurse practitioner board exams.
Learn More about UCF Nursing
College of Health Professions and Sciences
UCF educates future health researchers and healthcare providers through its programs in health sciences, communications sciences and disorders, social work, kinesiology and physical therapy.
Read More about Health Professions and Sciences
Caring for Central Florida
UCF provides clinical care for patients in Central Florida through its network of care facilities.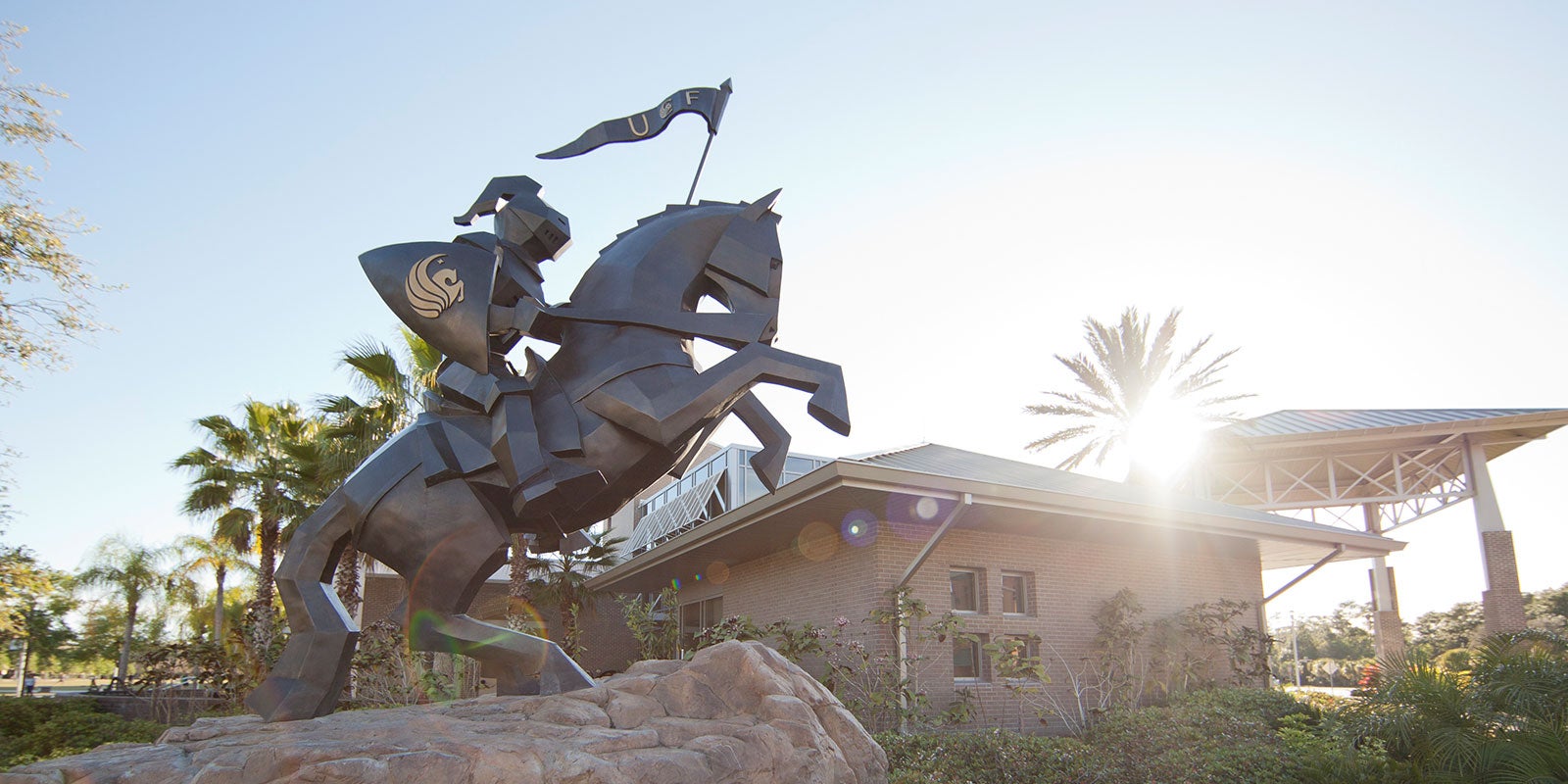 Research and Clinical Care Impact
UCF faculty and students are leading cutting-edge research that impacts people's health on a national and global scale to help better understand health conditions and their causes, and develop the best treatment.
Our students contribute to improving healthcare across Central Florida through our numerous clinical sites, community healthcare initiatives and on-site clinical training.
Over 1,600 clinical education sites
4,718 volunteer hours at Apopka farmworkers clinic in 2019-20
More than 2,300 affiliated and volunteer faculty in the medical community
$22 million in research funding awarded in FY20
Academics
At the University of Central Florida, students can choose from a wide range of degrees that best prepare them for jobs in healthcare and biomedical research.
---