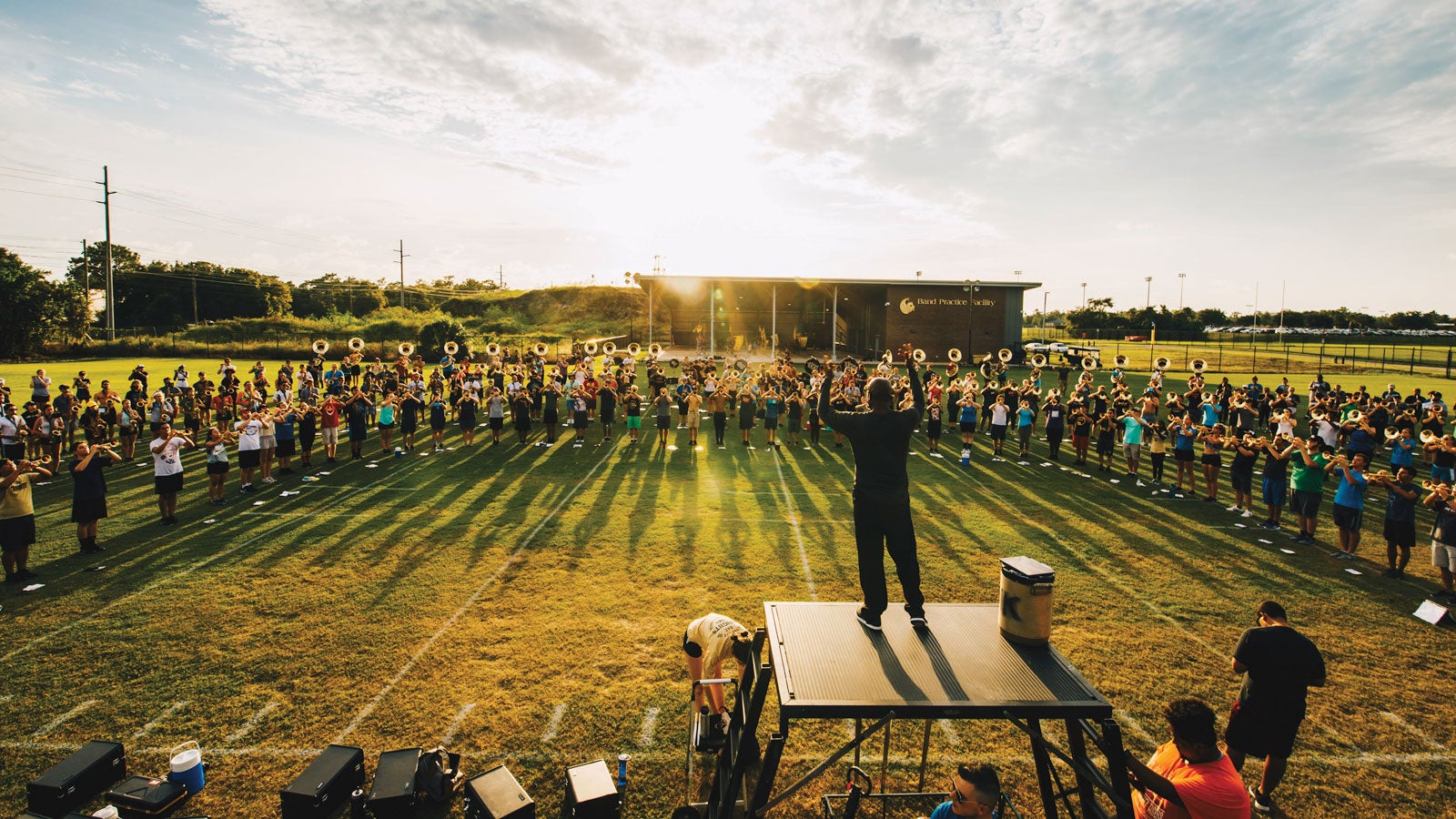 40 Years — And Counting for the Marching Knights
Since 1980, UCF Marching Knights have been a major force at the university.

Fall 2019 | By Nicole Dudenhoefer '17
What would a football game be without the marching band? If you ask senior Bobby Gillman, the Marching Knights' sousaphone coordinator, "That'd be like chicken without the spices — and that just shouldn't happen."
Thankfully, the Marching Knights have been adding the essential zest to the university's football games for the past 40 seasons, with the band's creation just a year after the team's founding. As one of the largest student organizations at UCF, the Marching Knights are the most visible and vibrant force on campus — and they put in hundreds of hours a semester to uphold that honor and responsibility.
"Being a Marching Knight is a huge test of character, but our bond is what keeps me coming back," Gillman says. "We're the hype men for the whole university."