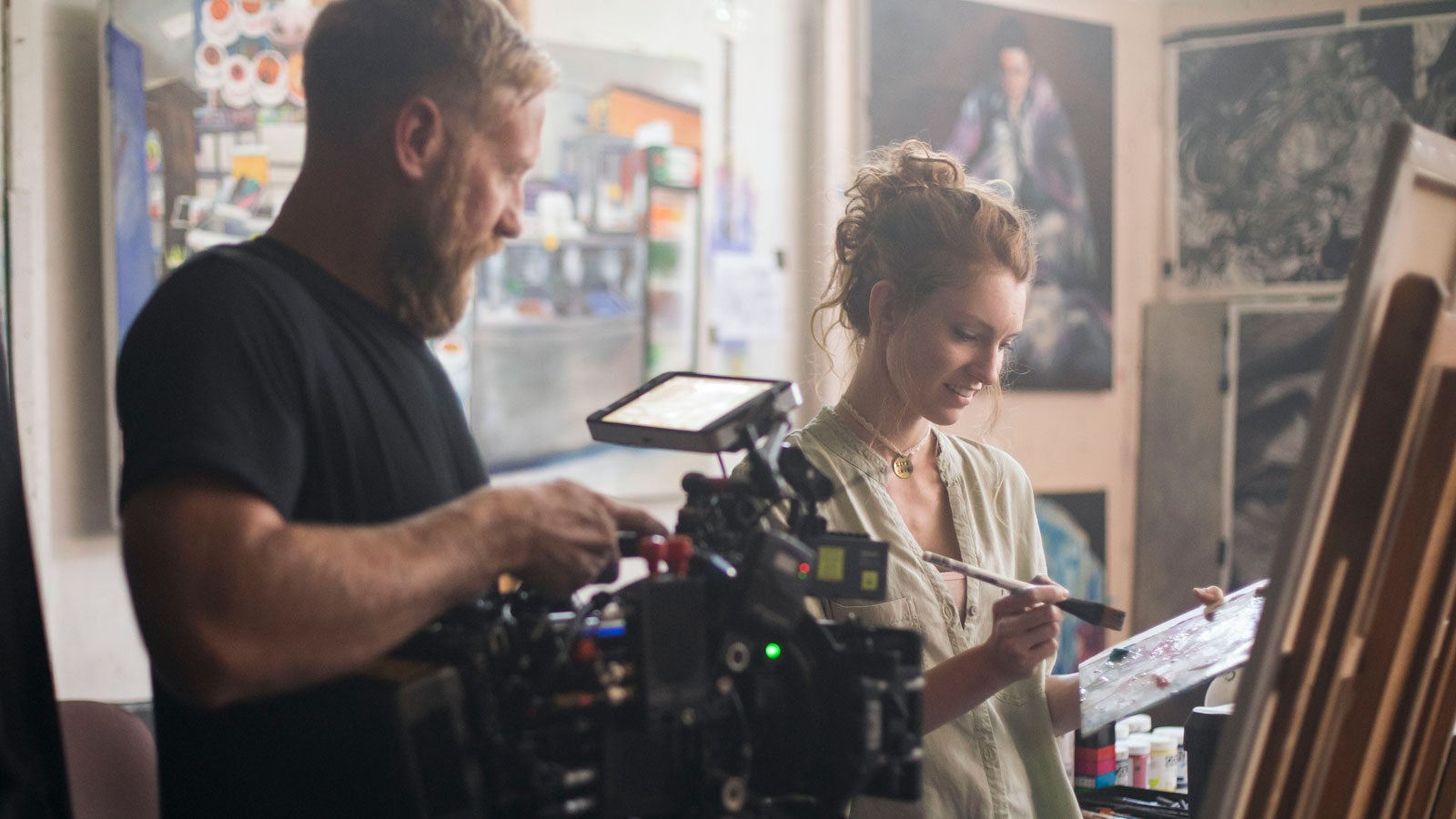 The Driving Spirit Behind UCF's 'Charge On' Commercial
Whether you're at a sporting event, academic award ceremony or out wearing UCF gear, the words "Charge On!" unite those affiliated with the university.
---
Fall 2019 | By Bree Watson '04
"Charge On!" has been part of the UCF lexicon for more than two decades. First introduced in the lyrics to the UCF fight song in 1998, that familiar refrain is still heard during sporting events. It's become our battle cry — the words you'll hear when the Knights score a touchdown. Or read in a tweet about yet another UCF achievement (often condensed to simply #GKCO for "Go Knights! Charge On!"), or holler at a stranger donned in Black and Gold with a knowing glance.
But "Charge On!" is more than a rallying cry. It's an attitude. And when we considered what to do for this year's brand campaign and our most recent commercial, we thought what better than the phrase that unites us all. Led by creative director Ron Boucher '92 with the help of Jon Strong '11 and his company Strong Films, the UCF Marketing team spent the summer defining what it means to be a Knight and embody those two words.
The commercial premiered August 29, as the Knights defeated Florida A&M University in the first game of the football season with the words:
"When we say Charge On, we commit to do extraordinary things. It's a catalyst for action. To put in the work. To keep trying."
It drives us to be more. To be our best. To be Knights. And to always Charge On!
---
"It's a challenge. To be smarter and stronger. To get after it, every day. It's time to rise above. To let 'em know we're coming."