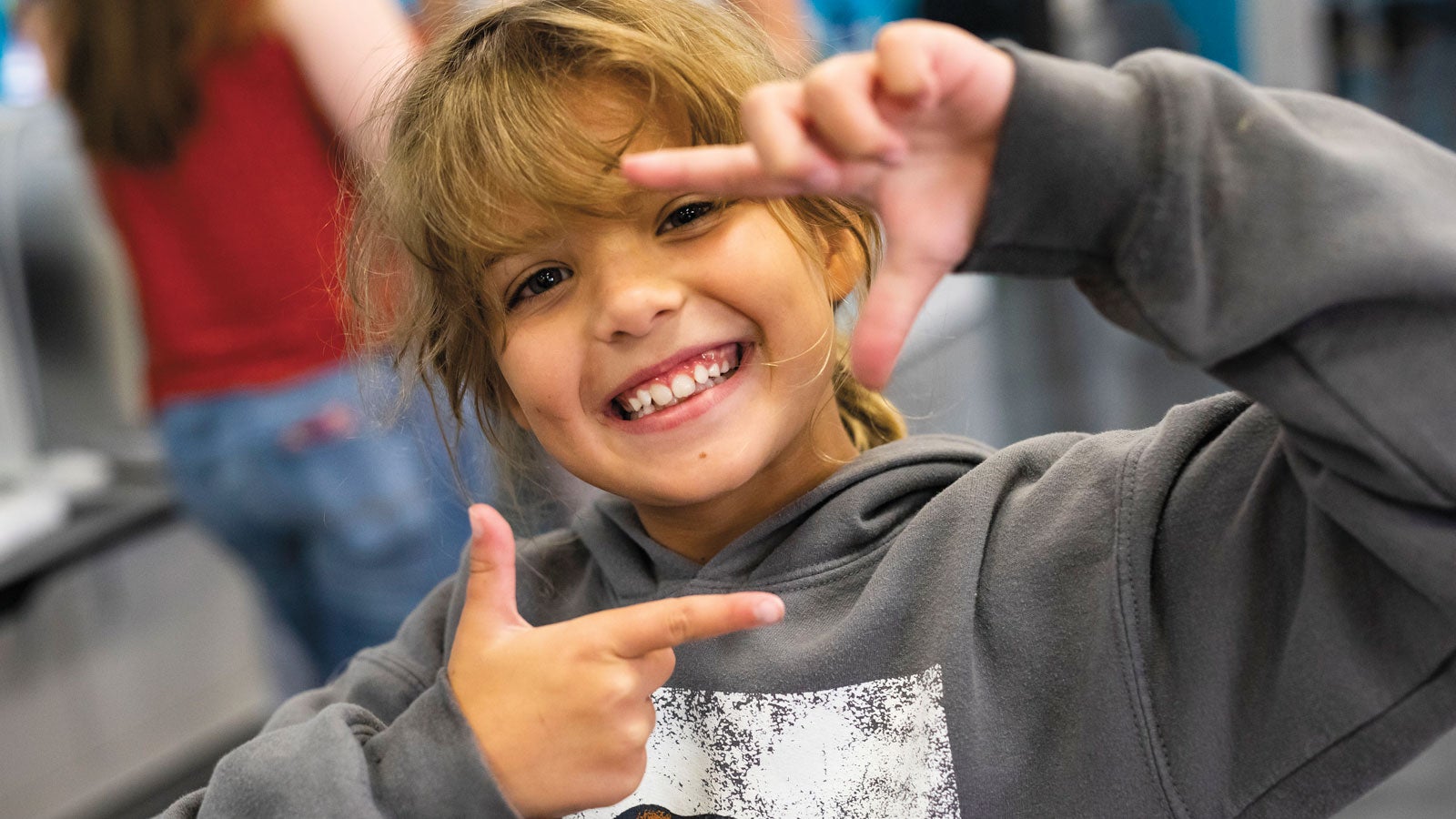 UCF CREATES and Page 15 Mentor Tomorrow's Animators
After receiving a grant from Walt Disney World Resort, the two programs developed a summer animation camp for 20 kids to channel their creativity.
Fall 2019 | By Jenna Marina Lee
While children nationwide flocked to movie theaters this summer for Toy Story 4 and The Secret Life of Pets 2, a group of fourth- and fifth-graders in Orlando learned to animate their own film. The weeklong intensive camp was offered through a partnership between UCF CREATES and Page 15, a local nonprofit.
The 20 elementary schoolchildren created a circus show that featured a bodybuilding monkey with the head of a rhinoceros, a tightrope-walking dinosaur named Spike, and a pair of acrobatic, telepathic plate spinners who resembled the Pringles chips man.
"It's amazing to see these kids and the spark that happens when we help plant a little seed of what's possible," says Stella Sung, director of CREATE and a Pegasus Professor.
Page 15 and CREATE were able to partner and form the programming after receiving a $100,000 grant from Walt Disney World Resort. The grant was one of five presented to nonprofit organizations throughout Central Florida.
UCF students served as mentors to the campers, who spent their week at UCF Downtown learning about the fundamentals of storytelling and animation before unveiling their original stop-motion film to parents and friends on the final day.
Although the Disney grant was a one-year funding opportunity, Page 15 and UCF are committed to not only keeping the programming going, but to expanding it.
---
"Some of the parents had tears of joy. They were just like, 'I had no idea my child was capable of doing anything like this.' That's one of the most satisfying feelings ever."

— Dana Barnes '16, emerging media graduate student