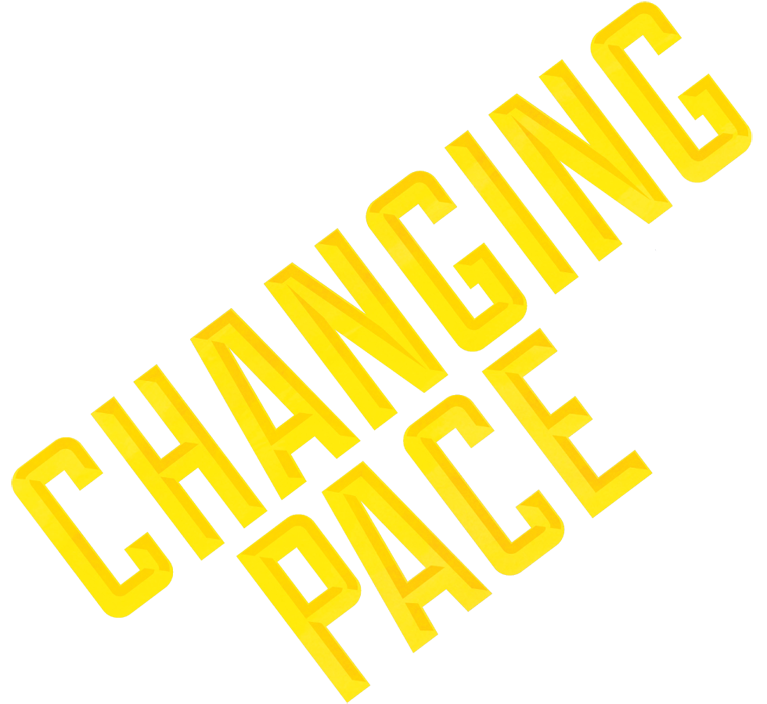 Changing Pace
The rate of change is accelerating at UCF because of President Hitt's commitment to partnerships.
President Hitt created a platform for partnerships and an open-door policy to encourage them. He put himself on the line for them. He amplified them, nurtured UCF's reputation around them and grew the regional economy with them. "I fervently believe that in partnerships we discover our highest and best futures, and our best chance to move beyond conventional success to true significance," says President Hitt.
Partnership
College of Medicine
In a bold move, UCF and Florida International University joined together to make their pitches to legislators. According to Dr. Hitt, "If we made our efforts individually, the prevailing argument would be that Florida could not afford a new medical school. But Mitch [Maidique, then president of FIU] and I were convinced that a joint effort would reveal a remarkable paradox: While Florida could not afford one new medical school, it could afford two."
Partnership
Regional Campuses
When FTU welcomed students to its new main campus in 1968, it also received students to its Daytona Beach and Cocoa campuses. In 2006, UCF and Brevard Community College, Lake-Sumter State College, Seminole State College and Valencia College launched DirectConnect to UCF, a groundbreaking initiative that guarantees entry to UCF for students from these partner colleges. In 2011-12, more than half of UCF's 11,014 transfer students enrolled via DirectConnect to UCF.
Partnership
Rosen College of Hospitality Management
The partnership between UCF and Harris Rosen, the owner of the largest independently held hotel group in Florida, was a natural fit. Not only did Rosen donate $10 million and 25 acres of land, he also helped shape the program that now enrolls 3,500 students, making it the largest hospitality program in the nation.
Partnership
Institute for Simulation & Training (IST)
Founded in 1982 as a research unit of UCF, IST has achieved international recognition and success through its work in collaboration with the military simulation and training commands located in the 1,027-acre Central Florida Research Park adjacent to our campus. Today, the institute is at the heart of a $4.2 billion industry.
Commitment
Going it alone shortchanges not only UCF but also those who depend on us or might benefit from working with us. In fact, organizations that don't work with others may be punished in the marketplace.
As President Hitt points out, "Partnerships are easy to describe and discuss. They're harder to do."
At UCF though, going it alone is intellectually dishonest. "When Dr. Hitt arrived at UCF, he made partnerships new and important. For 20 years he's been able to execute his commitment to the process and to the partnership goals he established," says Dan Holsenbeck, vice president for University Relations.
"My faith in partnerships is grounded as much in pragmatism as in idealism."
Achievement Motive
"My faith in partnerships is grounded as much in pragmatism as in idealism. It has long seemed to me that no single individual or organization acting alone has the resources to solve the significant problems we face," states Dr. Hitt.
The university grew its enrollment to meet student demand and is now the nation's second-largest university. But it didn't get there without the generosity and determination of others.
UCF is also a $2.3 billion economic engine for the region, but that horsepower is the result of solid relationships built on mutual respect and shared goals. As former UCF Board of Trustees Chairman Dick Nunis points out, "People do not understand or appreciate the impact a major university has on the community."
UCF is proof that the partnership economy rewards those that stand out. "There are problems waiting to be solved and by enlisting the help of others, opportunities abound," says Holsenbeck.
"Real partnerships involve mutual benefits at the core."
It's Personal
Connections aren't power. They are potential power. "Dr. Hitt encourages us to take the call, meet the new contact and explore each opportunity as it comes. Trust is earned by building relationships with people," says Holsenbeck. He continues, "UCF approaches professional entanglements by asking, 'How do we each give more?' instead of 'How does one partner get more?' "
As President Hitt relates, "Our experience has shown that working as equals with outside partners is an important first step toward building credibility for the university. Real partnerships involve mutual benefits at the core."
Lifelong Habit
"Partnerships are made, not born," states Holsenbeck. "They change the way we approach things and make us smarter."
It's even part of the story of UCF's birth. Before the university had a name, 89 citizens worked in partnership, collecting donations of land and money to help it get started.
Moreover, the genesis behind opening a university in Central Florida, one specifically dedicated to science and technology, was to provide support to Kennedy Space Center to the east and also to serve the Glen L. Martin Company, known today as Lockheed Martin, to the west.
And just like that, UCF's give-to-get reciprocity culture began. ✦