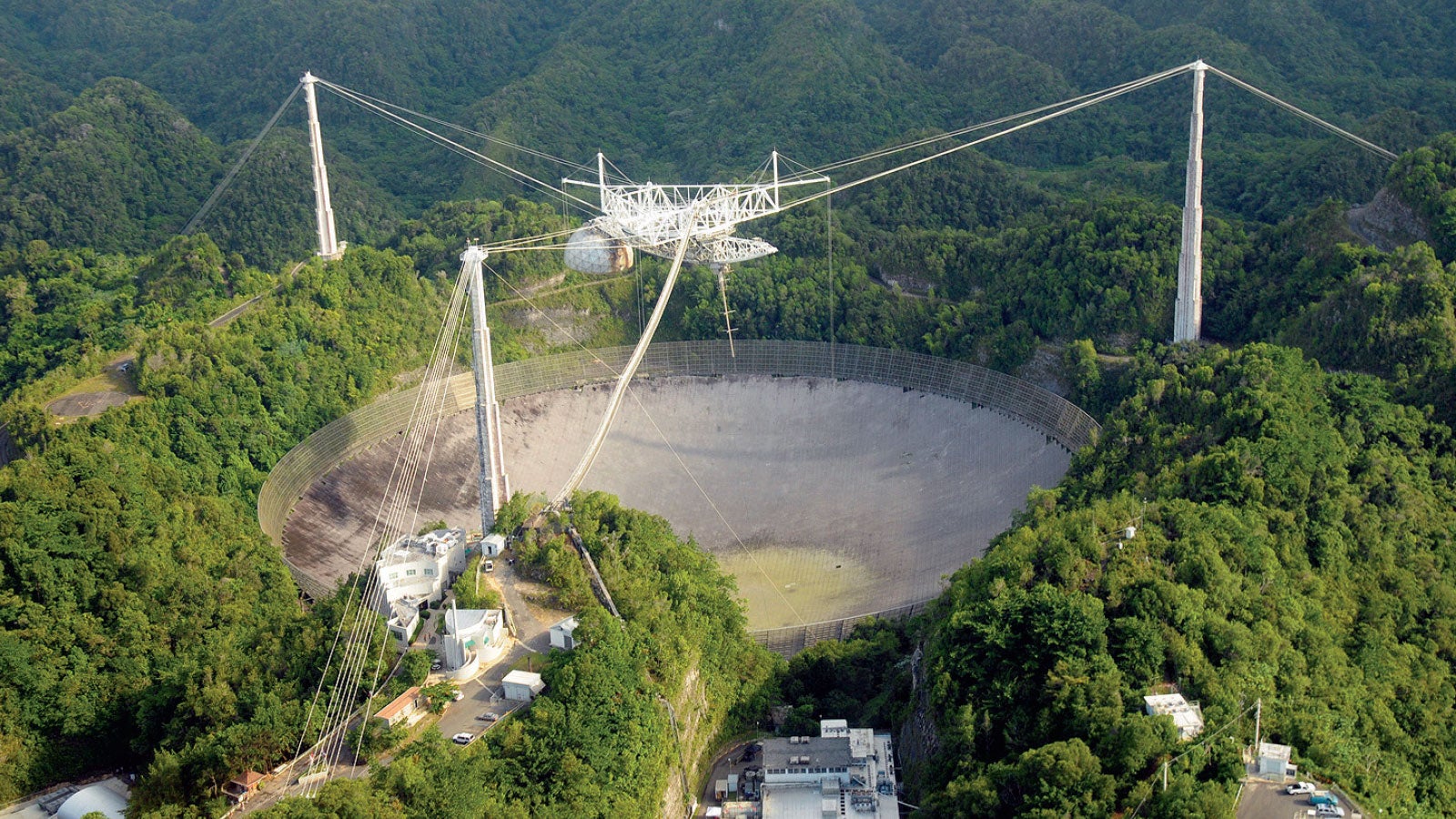 Expanded Views from the UCF-managed Arecibo Observatory
UCF continues to "Reach for the Stars" with its new commitment to manage the second-largest single-dish radio telescope on the planet — the Arecibo Observatory in Puerto Rico.
Fall  2018 | By Nicole Dudenhoefer '17
Featured in films like Contact and GoldenEye, AO has played a vital role in many significant scientific discoveries and is responsible for finding and tracking potentially hazardous near-Earth asteroids. Scientists from around the world will continue to use the telescope to conduct radio, planetary and atmospheric science research. Over the next five years, UCF will work to acquire more funding and partners for the observatory to advance the future of space exploration.
---
"The kind of science we can conduct with this observatory is important, and we didn't want to see it go dark."

Elizabeth Klonoff, vice president for research and dean of the College of Graduate Studies
---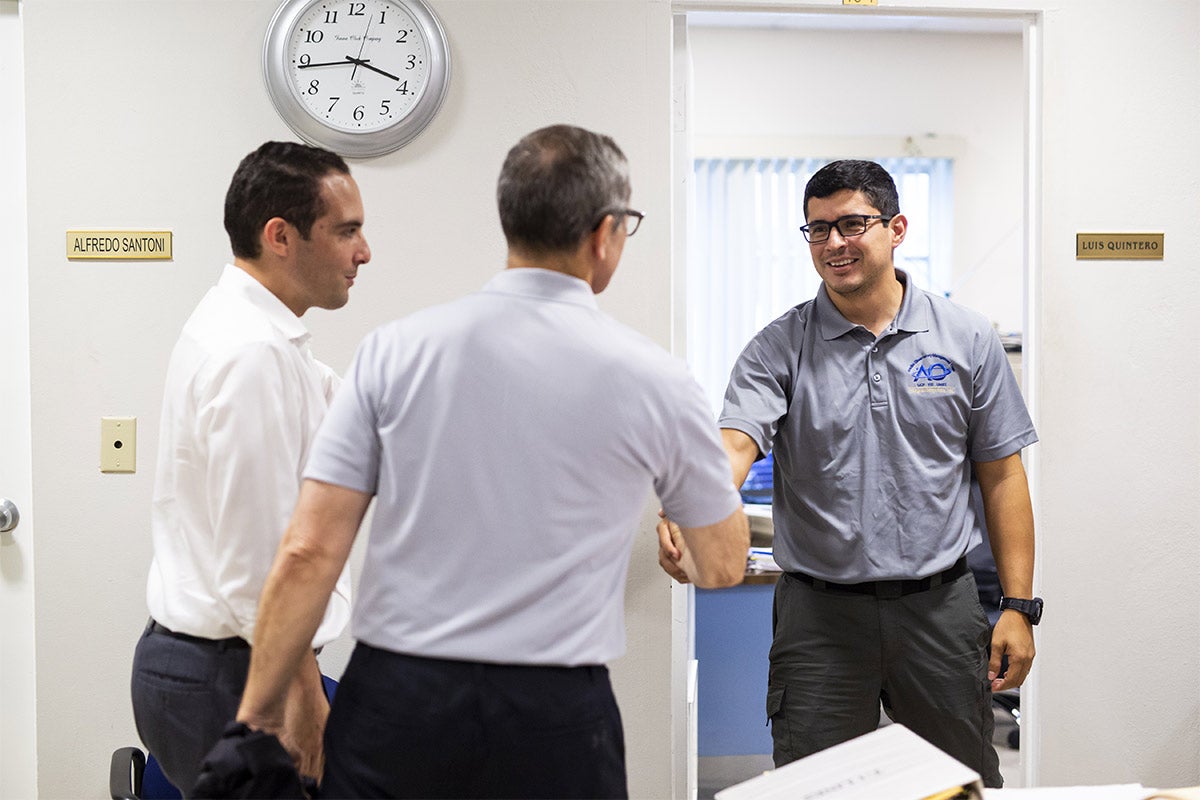 ---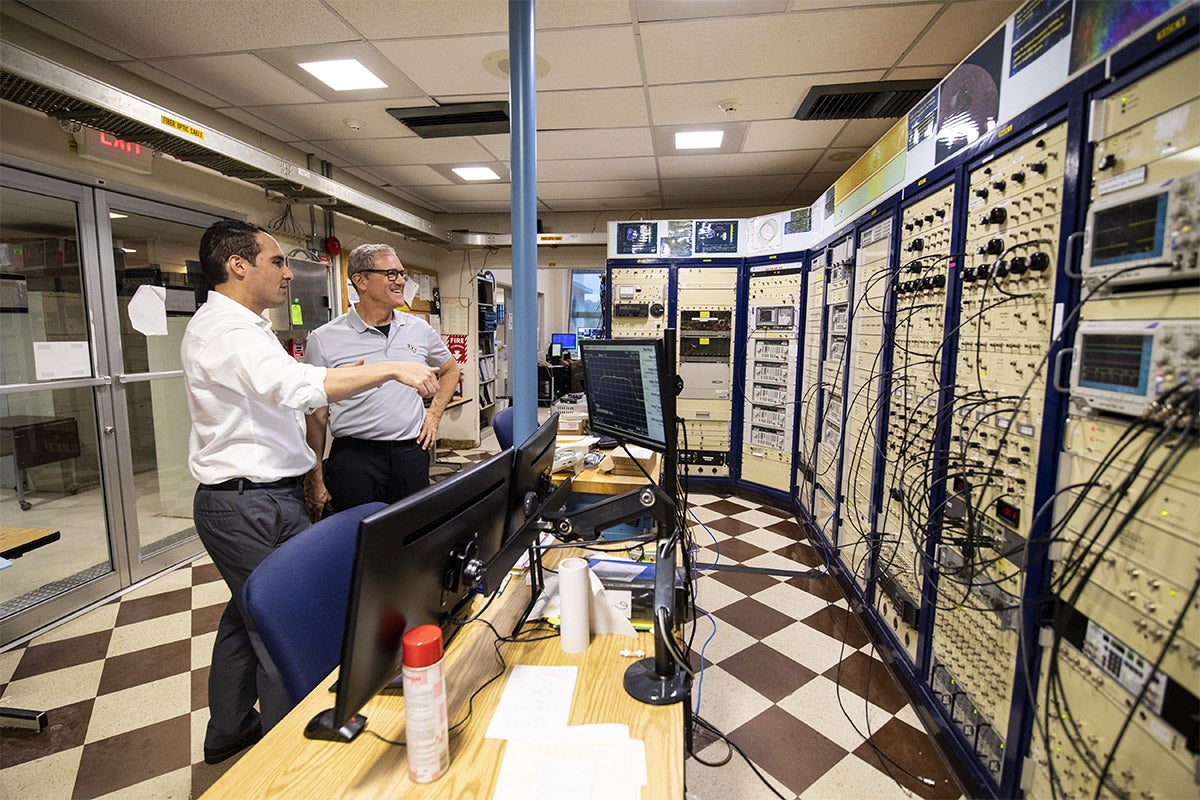 ---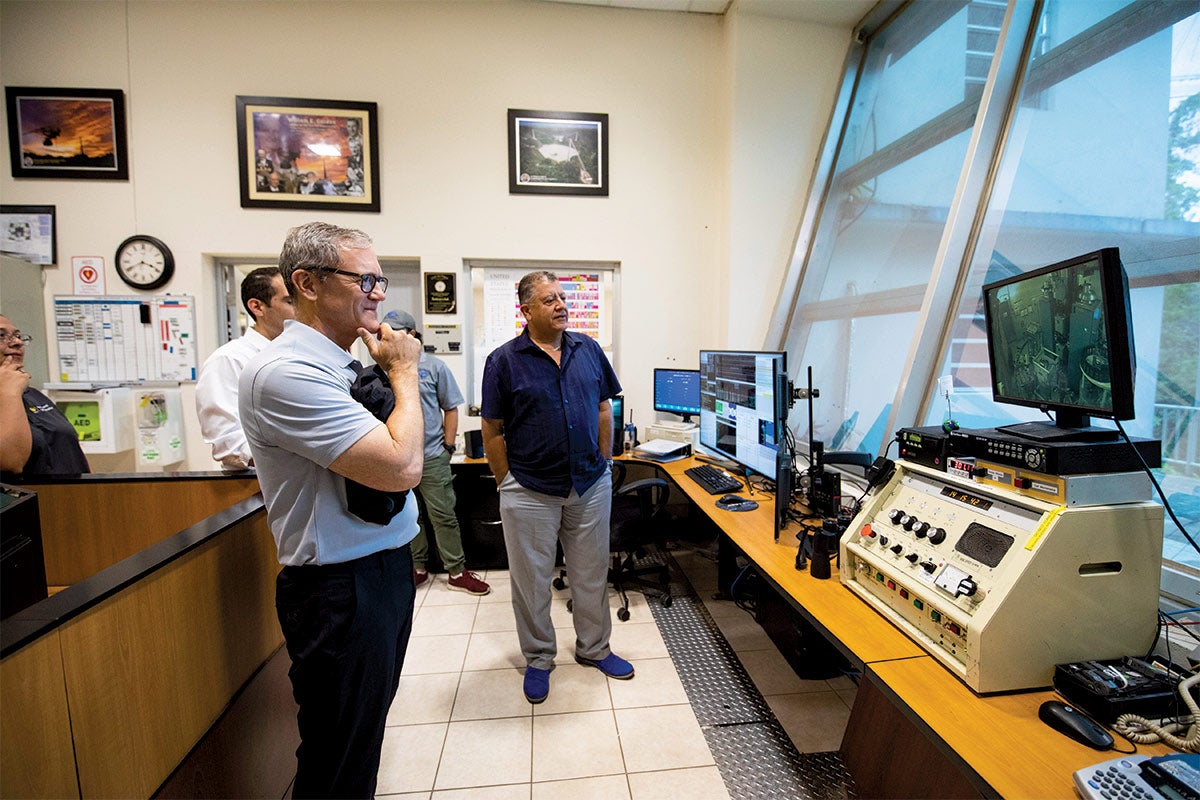 ---
1963
Year Arecibo Observatory opened
---
1,000 feet
Diameter of the telescope's reflective dish
---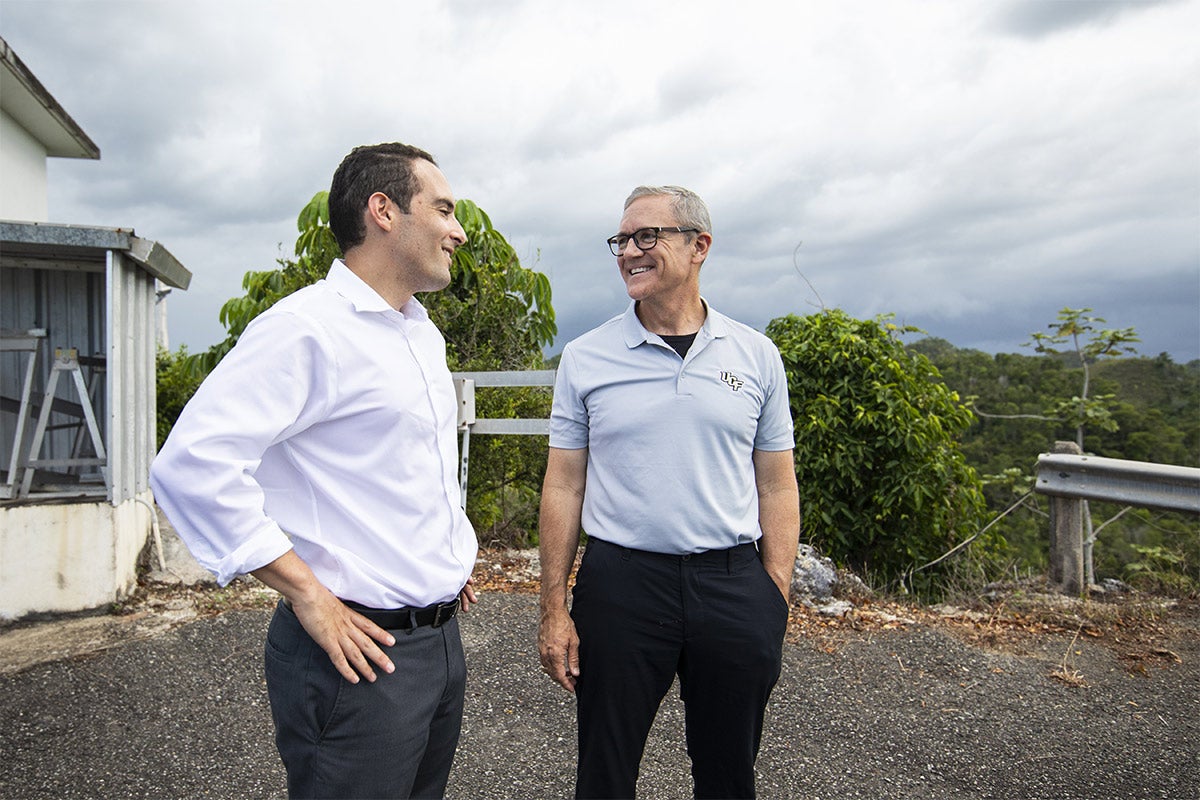 ---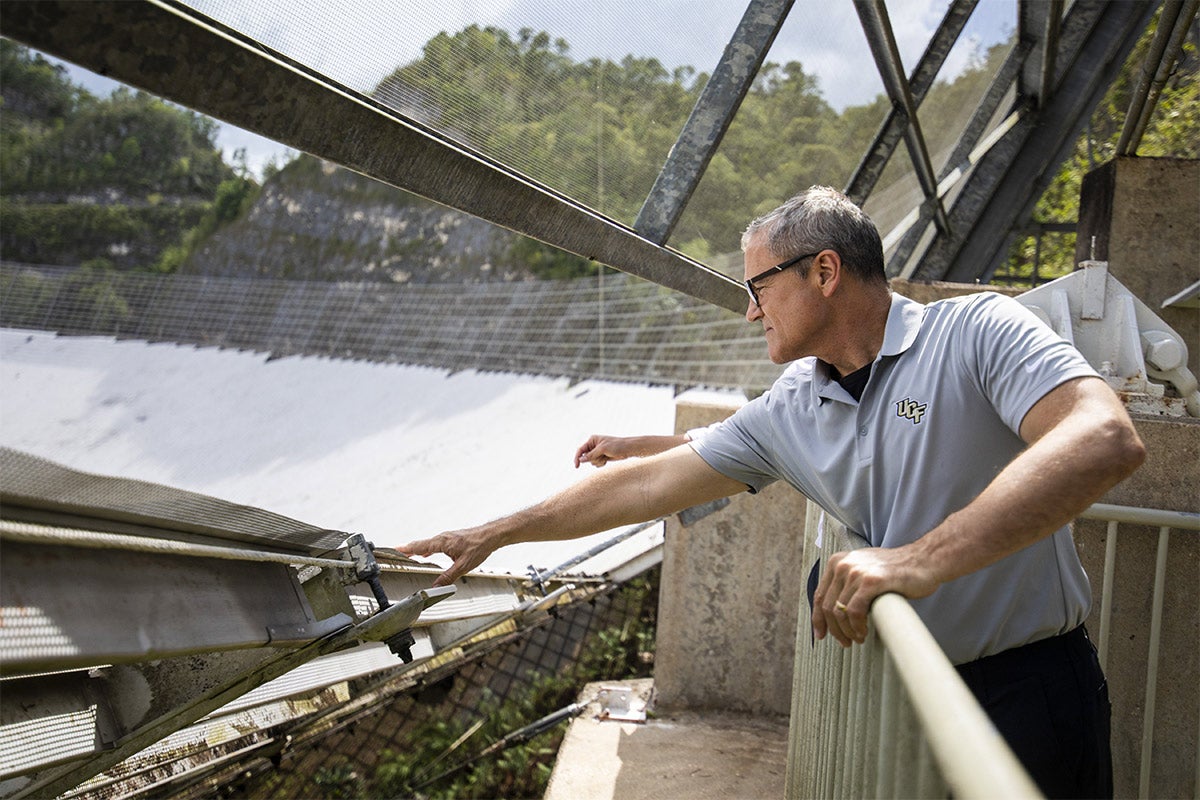 ---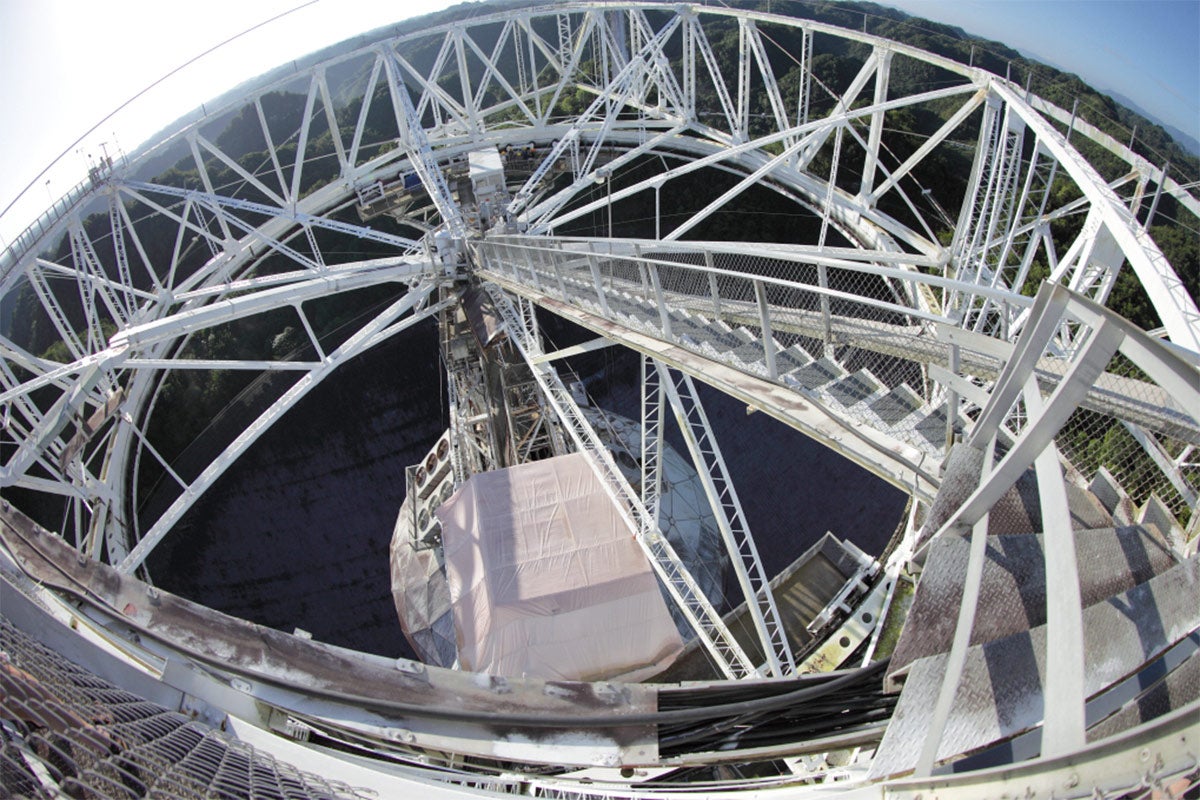 ---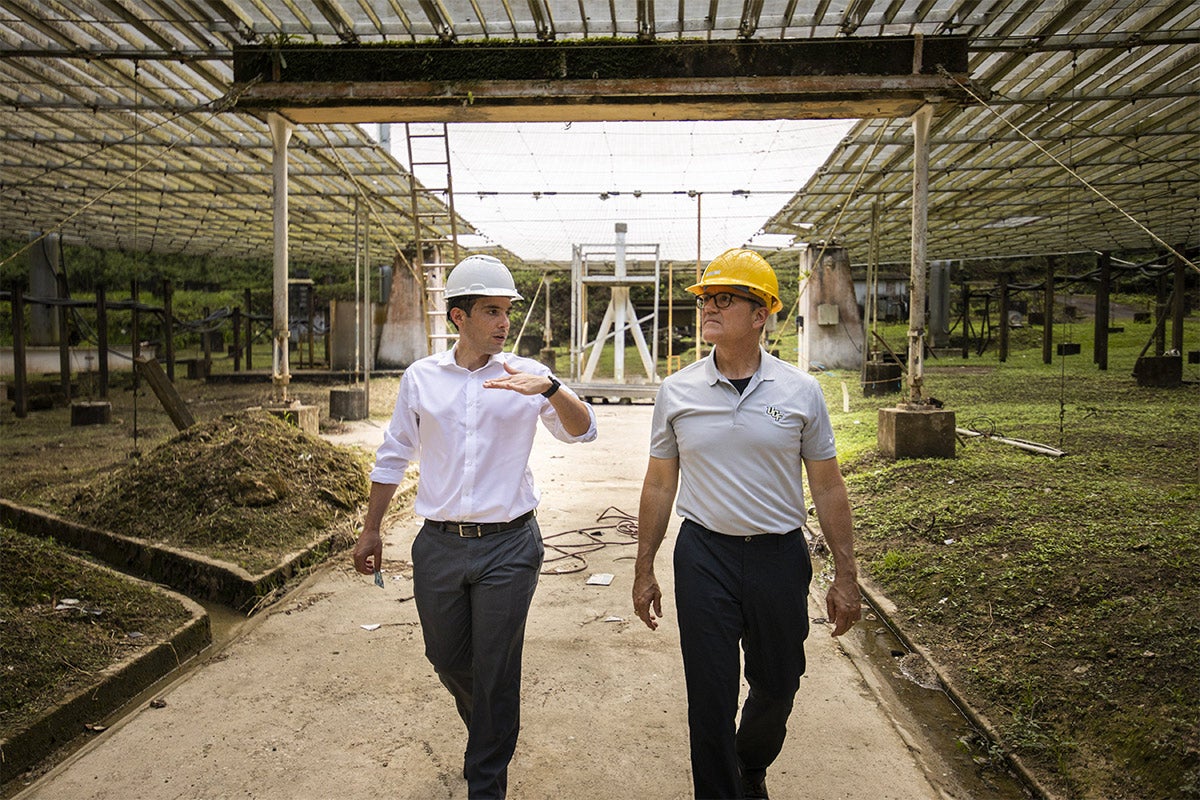 ---
18.3464°
Distance north of the equator
---
$15 million
Awarded to UCF-led consortium by the National Science Foundation to help manage the observatory
---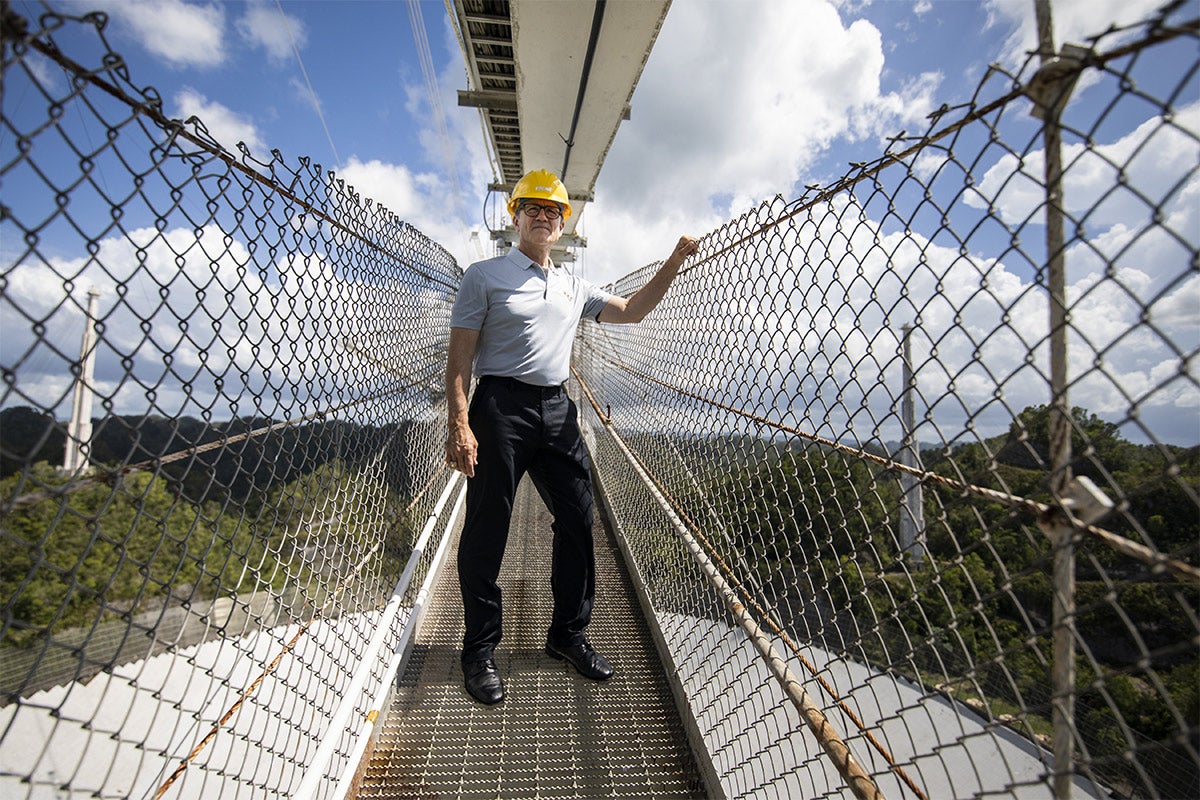 ---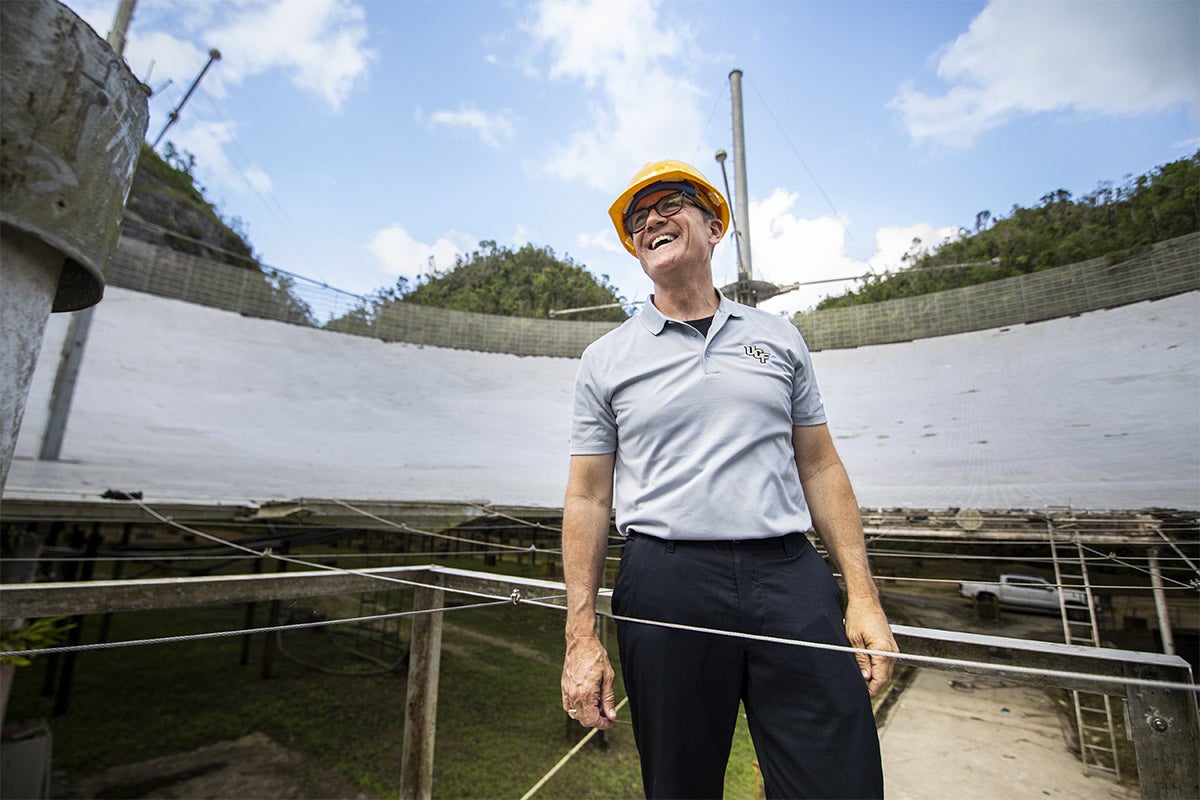 ---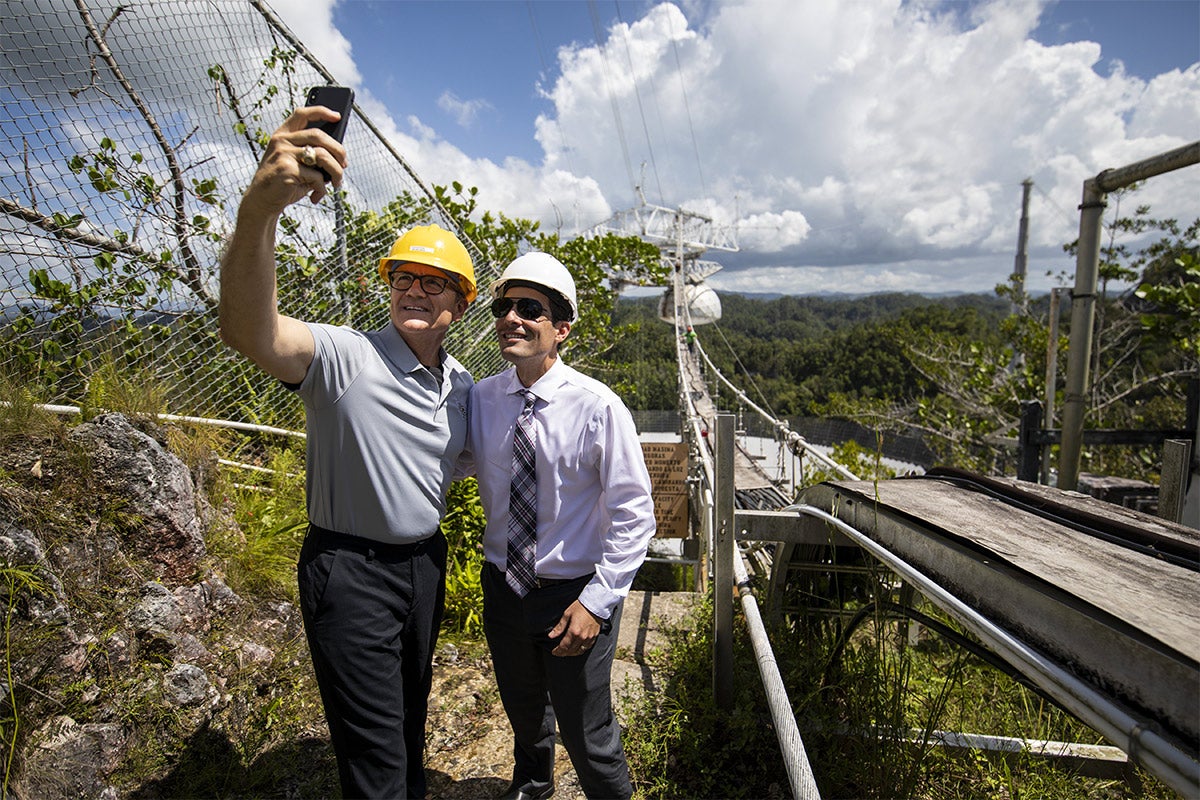 ---
2
Consortium partners with UCF, the Universidad Metropolitana and Yang Enterprises
---
1
Nobel Prize awarded to scientists working at the observatory
---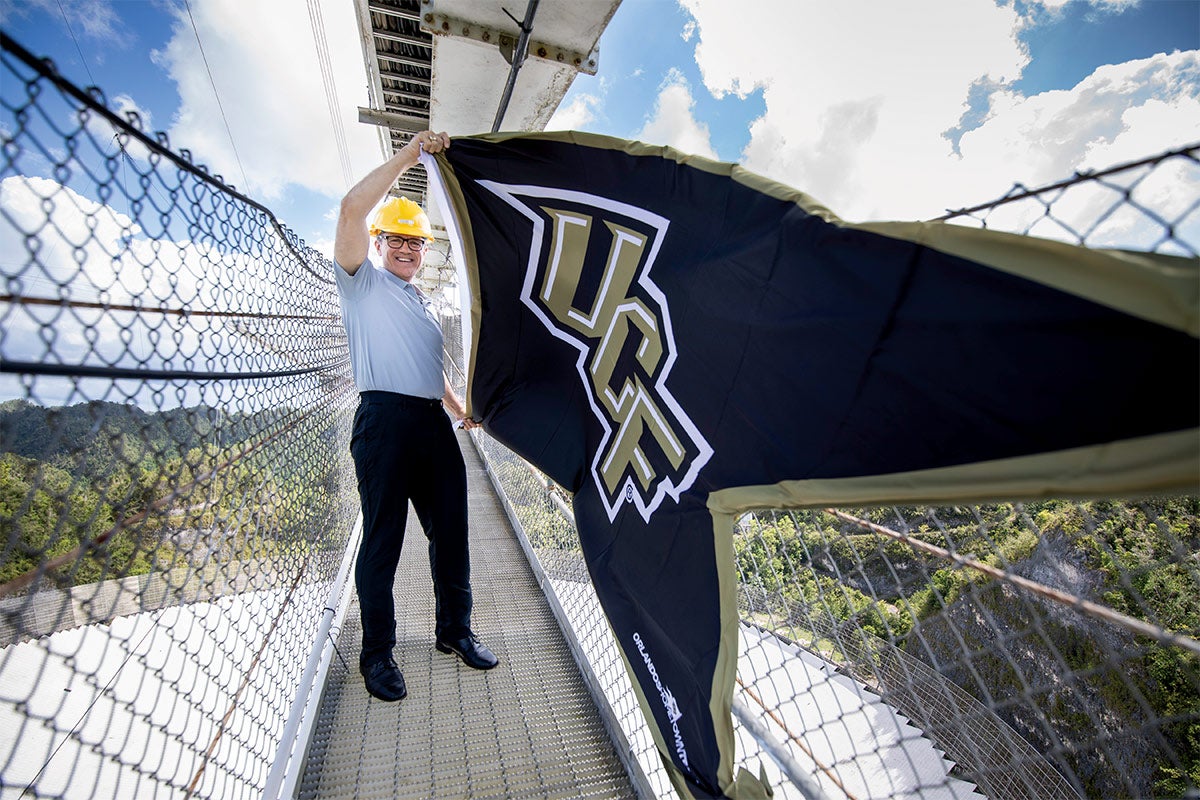 ---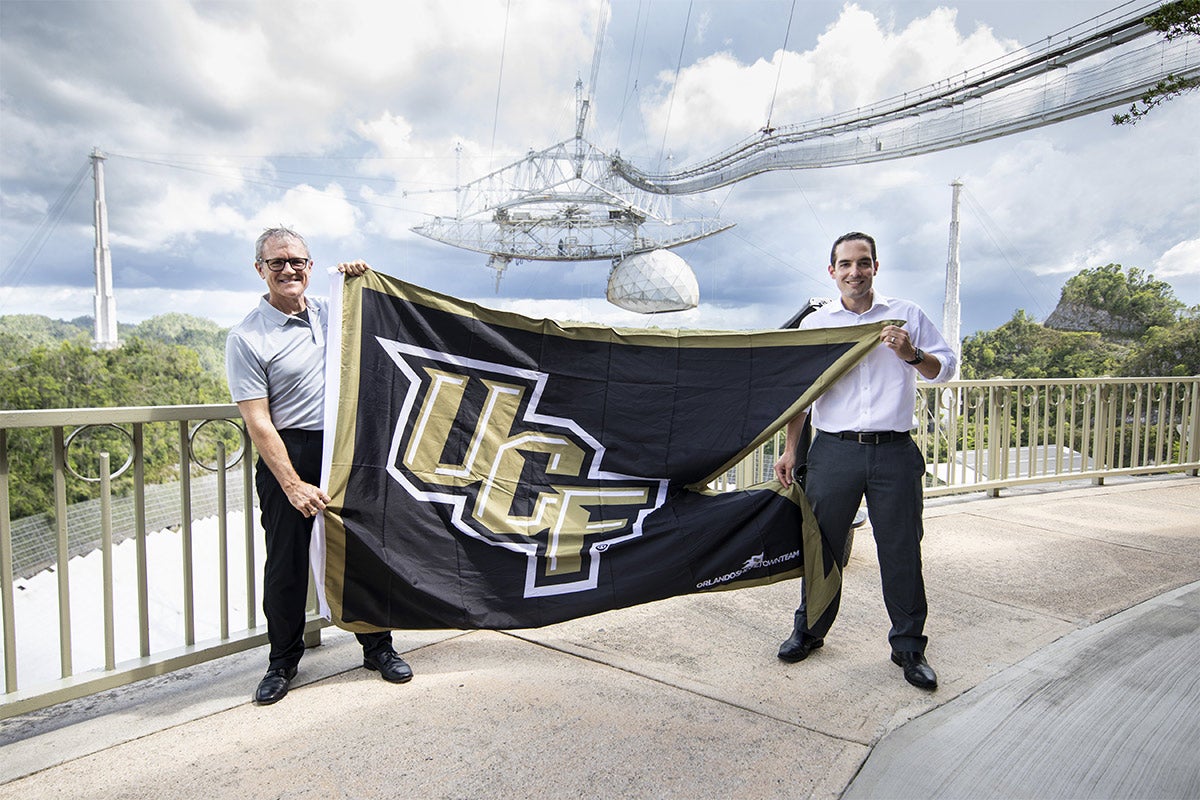 ---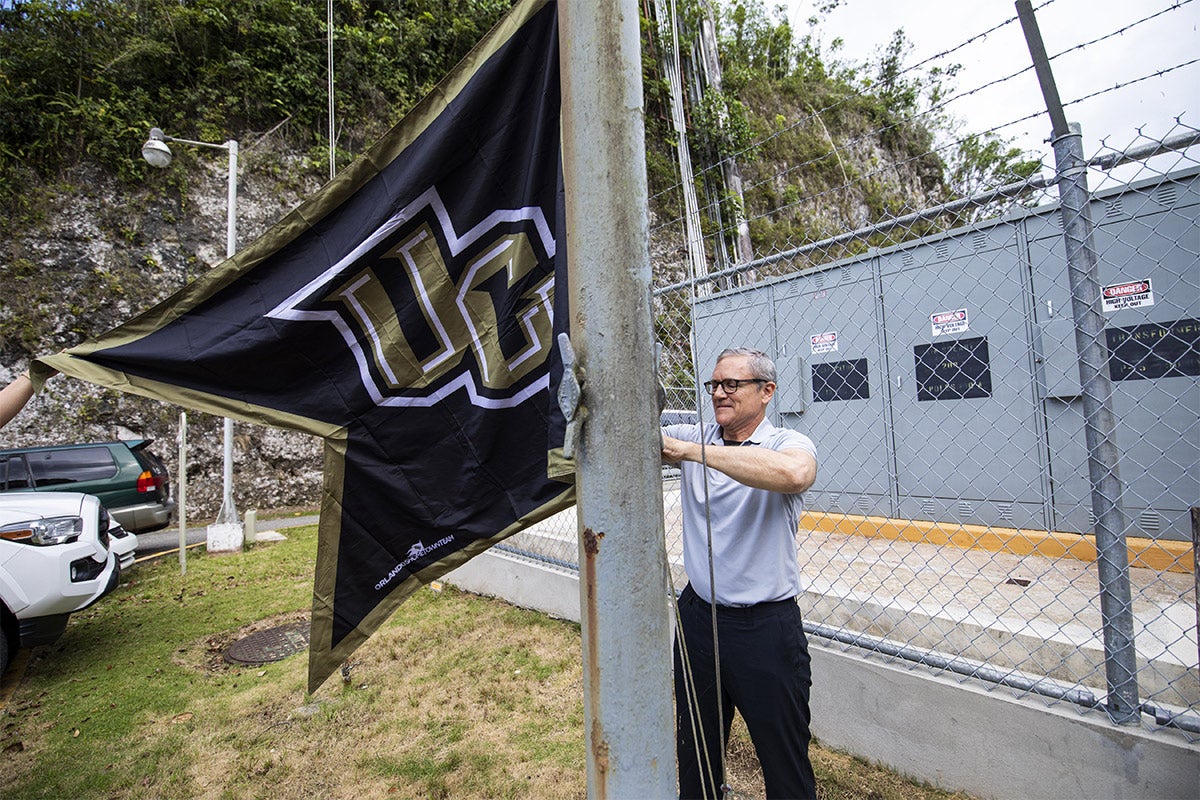 ---