Get to Know UCF President Dale Whittaker
Whether he's exploring new places, pushing beyond physical boundaries or setting up the next generation of students for success, UCF's new president is all in.
Fall  2018 | By Laura J. Cole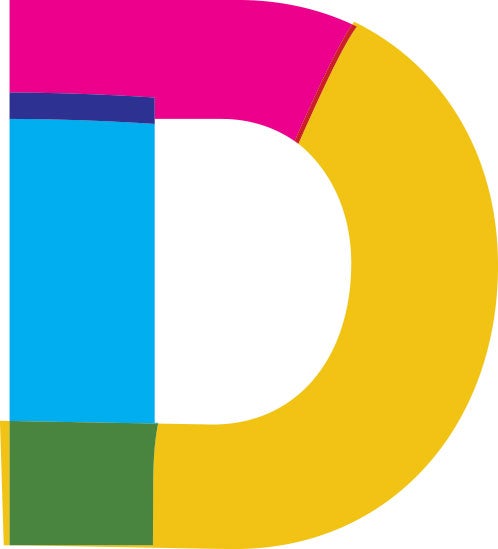 Dale Whittaker may surprise you.
UCF's president and former provost and executive vice president has an unbounded curiosity about the world and unbridled optimism about people's potential.
Maybe that comes from growing up in rural Middle America, working with farmers and witnessing hardworking people who toiled the earth regardless of whether that year brought famine or feast. Or from studying engineering, where he learned that every problem has many possible solutions. Or from pushing his own physical boundaries through marathons and adventure travel.
He has all the credentials of a president: degrees from Texas A&M and Purdue, a litany of published work and teaching awards, and a lengthy curriculum vitae detailing his experience and successful programs.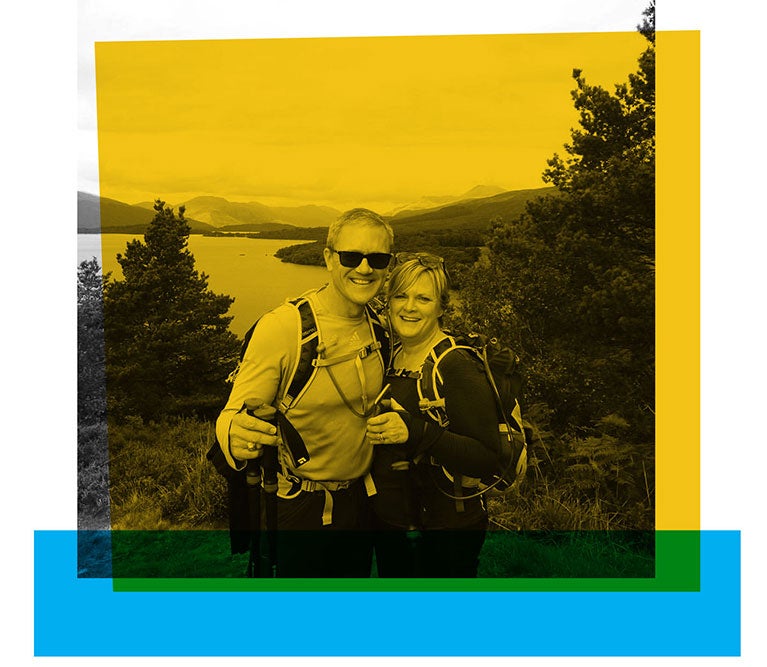 But what you'll find when you meet Whittaker is someone who's genuinely interested in what it means to grow and expand as a person. Someone who, as a kid, was given a harmonica and taught himself to play by ear. Someone who believes in traveling to new places and setting personal challenges for himself, such as walking 150 miles across northern England this summer with his wife, Mary.
When asked what he loves about UCF, Whittaker says it's the dreamers, the strivers and the undaunted believers. He respects our students, faculty and staff who take chances every day to better themselves, to do more than they thought they could, to leave the world better than they found it.
As one of only a few people in his high school class to graduate from college, Whittaker went on to become the president of a university. So perhaps the potential he sees in UCF and its people is a reflection of himself. And perhaps it's not so surprising that UCF would attract someone like him to lead its next generation of big thinkers and doers.
---
What made you switch careers from agriculture to education, specifically higher education?
I grew up working in a family business where we served farmers. I knew that college was a key to opening doors that would take me beyond what I saw and the role models that I met, but I grew up with the question of whether I really wanted to go or not. I went because it was an expectation of my family — my dad was the first in his family and his town to go to college — and because I was really hungry for a wider world.
At the time, I thought I wanted to be an engineer and fix problems. Namely, I wanted to figure out how to feed as many people as possible. As an undergrad, I was invited to do research, which drew me in through intellectual curiosity and led me to graduate school. As I was finishing graduate school, I had this draw to stay engaged in the creative enterprise and to teach other people. There was a tremendous amount of satisfaction in seeing other people reach their dreams.
---
Why this job? Why be president of UCF?
This is a position where there's no "they" above you. You know: "They" say you can't do this. "They" say you should do that. When there is no more "they," then you're in a position to really have leverage and broad-scale impact in a way that can be very profound and positive. And there's no place to have more impact in the world than as a president of a university.
"Why UCF?" is because it was built based on that promise. It's not an uphill battle. Everyone here is positioned and ready to move — not only the institution in some abstract, reputational sense, but in terms of the students who are here right now and their future children and grandchildren.
---
What is your personal ethos?
My ethos is one of service. One of tai chi, by which I mean innovating around the rocks sitting in your way rather than trying to push them out of the way. One of bringing other people along. And one that always looks way out into the future. When I wake up at night, I think about two generations out. What are we doing right now that will impact them? It sounds like a long way off, but there's a tremendous urgency right now.
---
You're an engineer. UCF was founded as a technological university. How do you plan to expand upon engineering and technology, and what role do you see the arts and humanities playing?
Engineering, technology and science have always been part of the DNA of UCF. This institution was founded on technological challenges — like the space race — that opened windows into humanity, into who we really are in the broader sense.
This is a university that has always partnered well with the industries around it, and we have very strong industries in engineering, technology, power systems and simulation here. Central Florida is on a trajectory to expand its economy. It'll still keep agriculture, entertainment and hospitality as part of its main economic drivers, but we're in the midst of adding a technology- and knowledge-based economy. UCF is uniquely positioned again to be a fresh driver of all those economies.
Being an engineer doesn't bias me toward engineering (although it's fun). What I would say is it gives me a systems-level perspective and approach to a very complex system. UCF is a very complex system, and it requires a methodological approach both for advancing it and the way our system interacts with the social and cultural ecosystems of our region.
Where do arts and humanities play a part? As we continue to develop economies that are based on knowledge and technology, the importance of understanding creativity, self-analysis and the human condition becomes higher. An institution that can provide all of those opportunities to students is an institution of the 21st century. And that's really what UCF is. We will have just as many artists and physicists as we will businesspeople and social workers. They're all vital to the breadth, complexity and richness of life.
---
What is UCF's role in the future of Central Florida?
Critical, co-dependent, ultimately linked destinies. No question. What I mean by that is the future of Central Florida will depend on talent. And it will depend on talent at a very, very high level in terms of new ideas, goods and services. That's what UCF provides. The future of UCF will depend on the growing population. It'll depend on growing partnerships. It'll depend on philanthropy, and that can only come when this community rises. So UCF and Central Florida are totally dependent and in a very exciting way. Both engines are revving right now.
---
What do you think is the biggest challenge facing higher education today?
We live in a culture that often feels that higher education is disconnected, irrelevant and maybe not necessary. There's this incredible need for an educated and trained workforce, and yet we're not telling our story as higher education in a way that is connected to help people understand the urgency of that need. I think that the greatest need in higher education today is clarity of vision and then responsiveness and adaptation to deliver a relevant higher education that is going to get us where we need to be as a country.
---
Which possibility at UCF are you most passionate about as you begin your presidency?
Social mobility. Lifting lives and livelihoods for multiple generations. Period.
---
How did you and your wife, Mary, meet? Where did you go on your first date?
Mary's twin sister was interested in a guy who lived across the hall from me. I was studying with my door open when we met. (She will tell you that I was always studying.) The three of them were going dancing that night, and they invited me. I said, "If I finish all of my calculus, then maybe I'll come out." I hadn't really intended to go out, but she was so intriguing that I finished my calculus early and went dancing.
---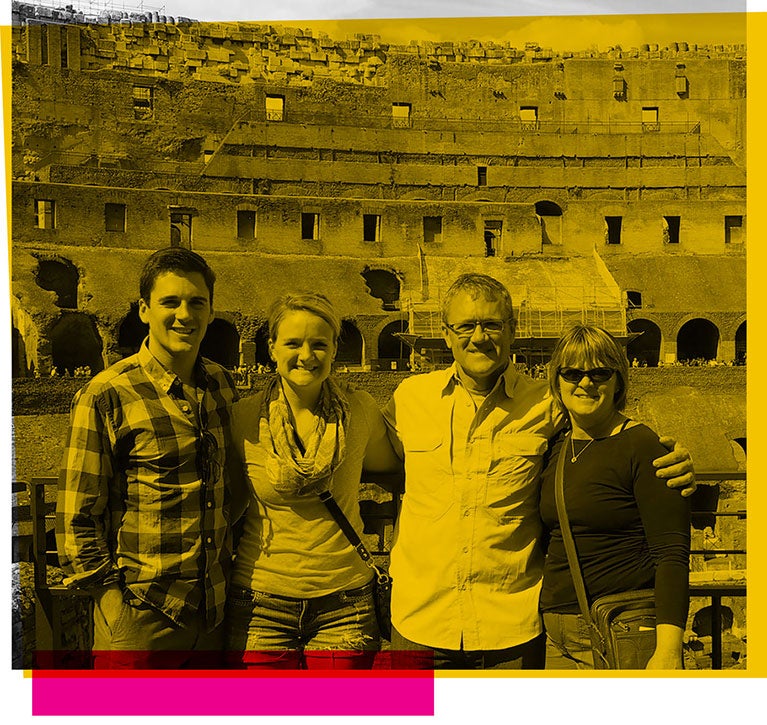 I've seen from Instagram that you like to travel quite a bit. What sparked your love of traveling, and where are you going next?
When I was 12, I started traveling from Texas to Illinois on Amtrak every summer to work on the farm. I also spent a summer in Berlin when I was in college. Both really sparked my love of traveling.
What continues my love of traveling is how time slows down when you have new experiences, and the world gets a little more colorful and a little brighter and a little more interesting. I get a rush out of that. Where are we going next? I don't think we've decided yet but probably India.
---
You've run marathons, and you and Mary recently walked across England. What inspired you to do both?
In both cases, it was the belief that I couldn't. I've always liked to go about 20 percent beyond what I thought was possible and set my goals there.
The other thing is, especially during walks, the world — ideas, conversations — moves at a human pace. You're walking on trails that may have been walked on for a thousand years, and the trail hasn't changed. And there's something inspiring about remembering who we are and where we come from as a civilization.
1983: B.S. in agricultural engineering, Texas A&M University • 1984: M.S. in agricultural engineering, Purdue University • 1987: Ph.D. in agricultural engineering, Purdue • 1987–2002: Professor, Texas A&M • 1996–99: Director, Center for Food Processing, Texas A&M • 1999–2002: Associate head for research and graduate education, Department of Agricultural Engineering, Texas A&M • 2002–14: Professor, Purdue • 2002–10: Associate dean and director of academic programs, College of Agriculture, Purdue • 2010–14: Vice provost for undergraduate academic affairs, Purdue • 2012–14: Acting vice president for student affairs, Purdue • 2014–18: Provost and executive vice president, UCF • 2018–current: President, UCF