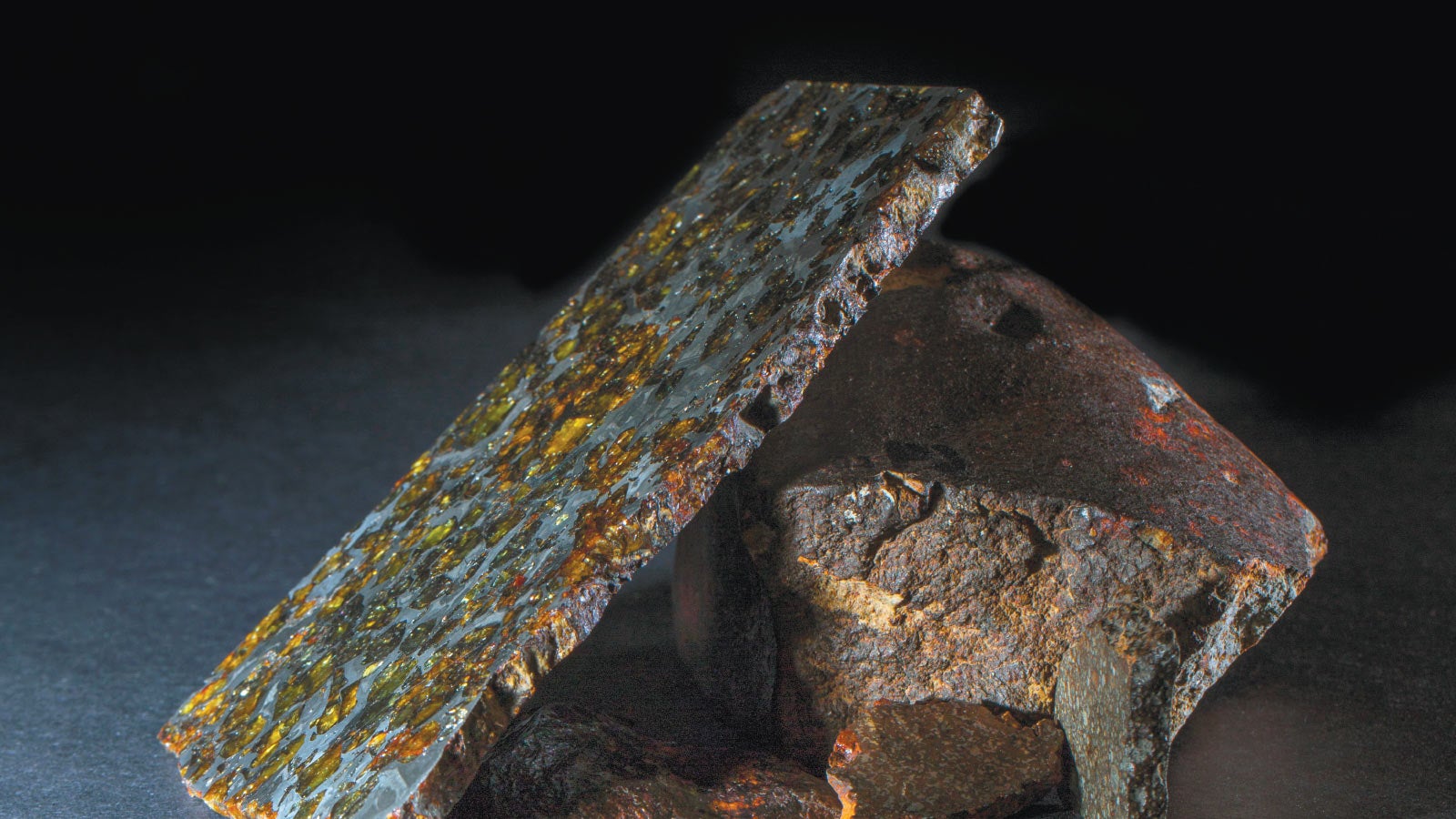 Meteorites give physics students a rock-solid connection to cosmic theories.

Summer 2016 | By Eric Michael '96
In the study of physics, some of the best lessons fall from the sky. To help his students better comprehend the composition of asteroids, planets and other celestial bodies, Professor Daniel Britt began building a collection of meteorites in 2003 with the help of Guy Consolmagno, curator of the Vatican's meteorite collection.
"Meteorites tell us about the mineralogy of asteroids — how they're put together, how strong they are and how they'll react to shock," says Britt, who has worked for NASA on Mars missions, including Pathfinder, the Spirit rover and the Phoenix lander, and was named to Pluto's New Horizons mission team.
The current collection of 15 meteorites, which all date from the formation of the solar system 4.6 billion years ago, come primarily from northern Africa and China, and represent a diversity of ancient cosmic materials that are valuable for study.
"When you 'see' the oldest thing in the solar system, it's more concrete, more tactile," Britt says. "There are lots of things we don't understand yet, but that's what science is about."
---
Here's what Britt teaches his students about meteorites:
Pallasite
Intense radiation liquefies the internal materials of some asteroids and reorganizes them based on density. This cross section of a pallasite shows what Britt describes as "a framework of metal surrounding a bunch of olivine crystals." As a result of impact, "What you're looking at is the boundary between the core and the mantle [of an asteroid]."

---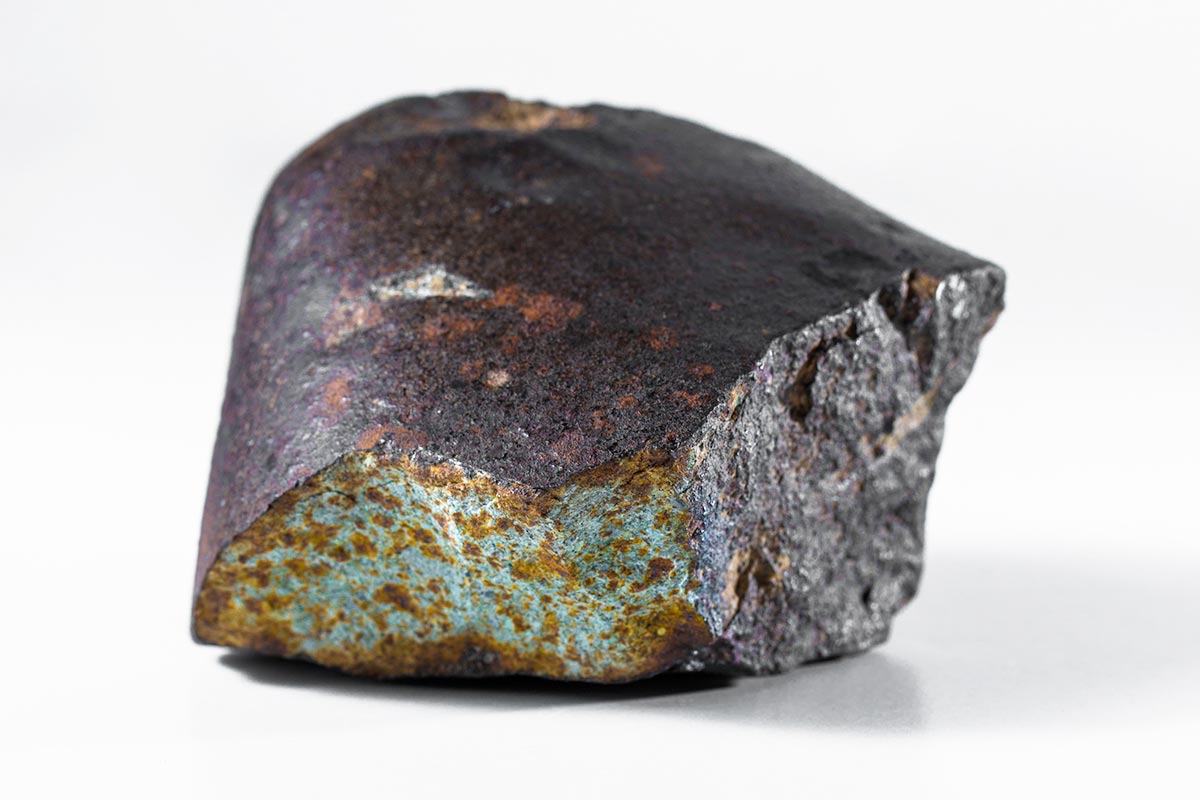 Fusion crust
As a meteorite hurtles through space and slams into the Earth's atmosphere, friction strips away approximately 90 percent of its mass. "The rock literally boils off," Britt explains, leaving a millimeter-thick "layer of glassy melted stuff." He says, "That's one of the ways you can identify a meteorite — if it has fusion crust."

---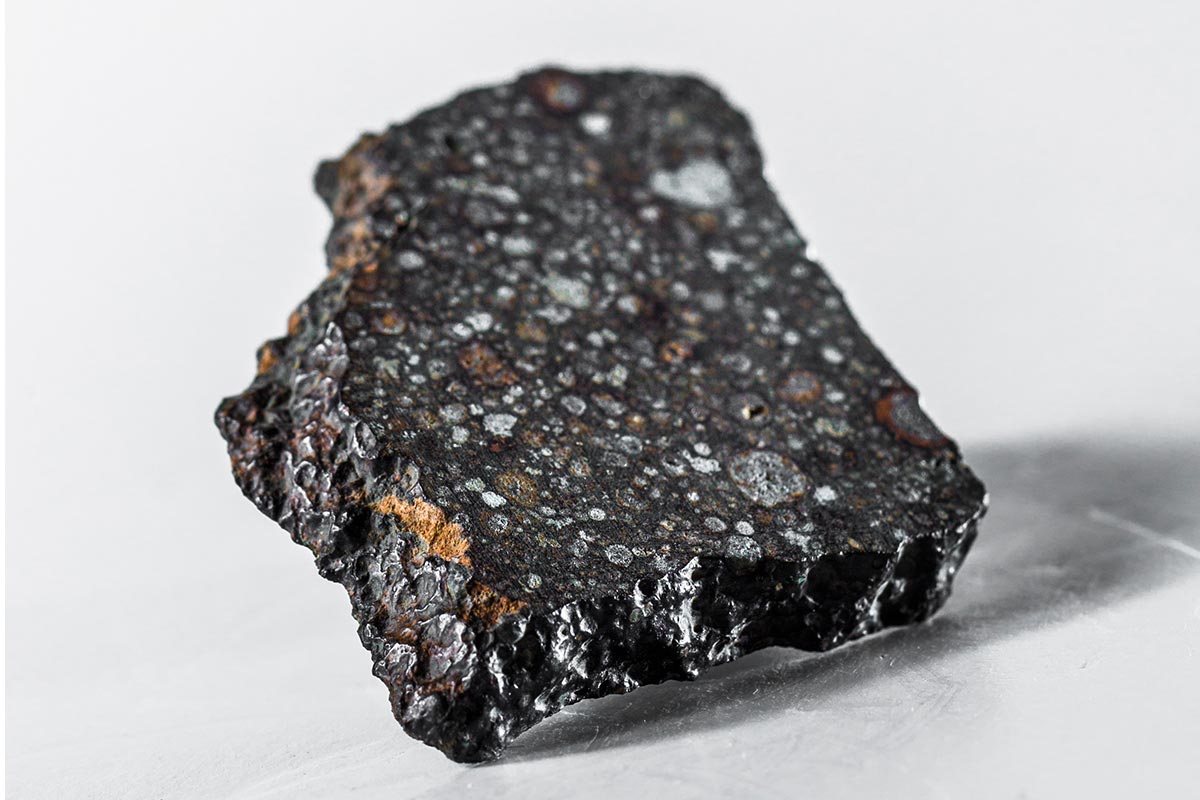 Chondrite
Constructed of many different types of materials drawn together by gravity, these are some of the most common meteorites found on Earth. "Ordinary chondrites are kind of the sand of the solar system," Britt says. "It's basically what all the planets are made of, the stuff that's the original material of the solar system."

---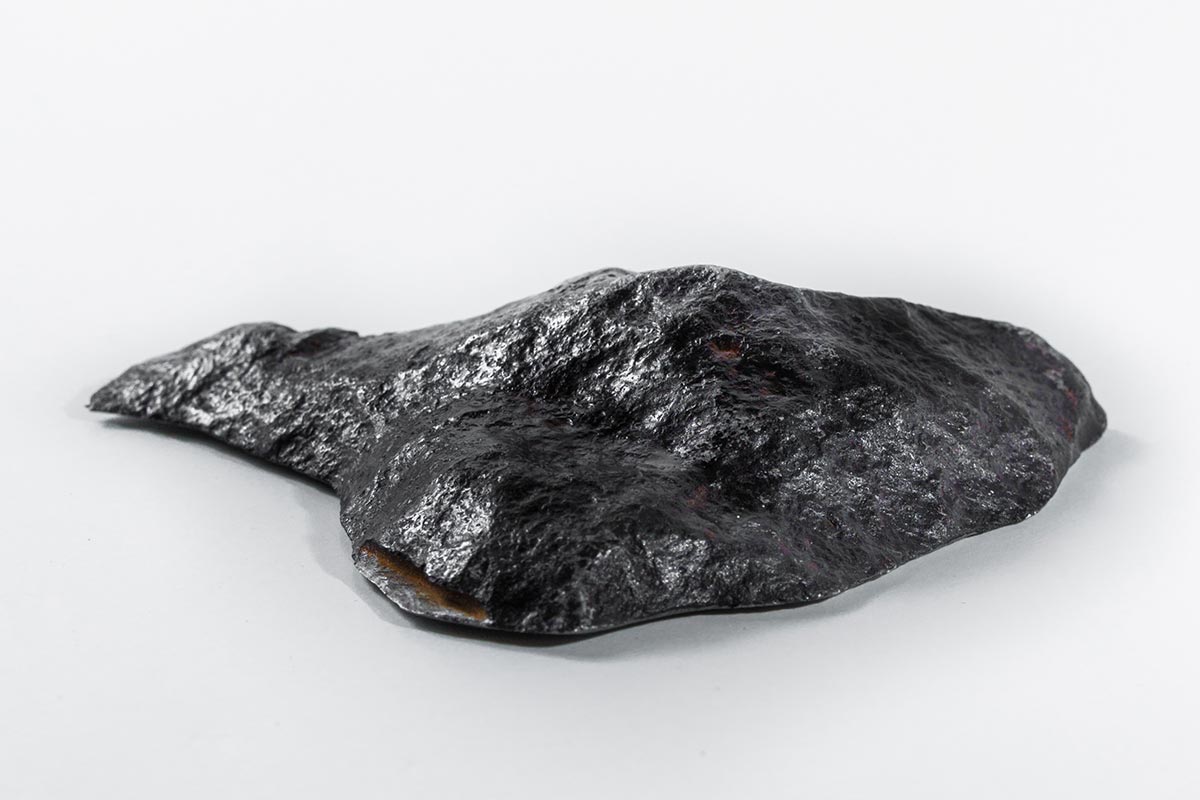 Gibeon
Discovered in Namibia in 1836, the Gibeon iron meteorite field is one of the largest on Earth. Iron meteorites are thought to be the remnants of asteroids that had cosmic impacts that stripped off the crust and mantle. "The fact that you've got a piece of the core in your hand means that the asteroid no longer exists," Britt explains.

---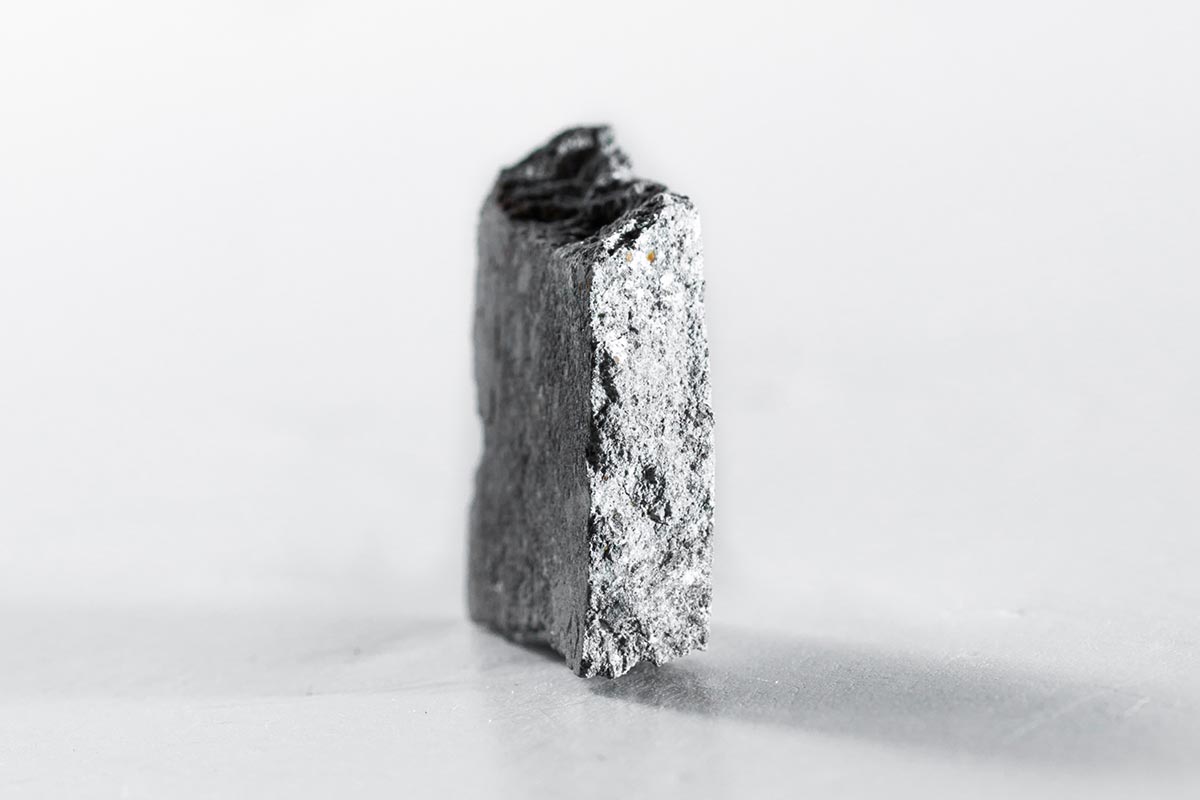 Howardite
Essentially a piece of the melted external crust of an asteroid, howardite is composed of fragments of lighter rocks fused together. According to Britt, this example, found in the Sahara Desert, is likely from the asteroid Vesta, which is one of the largest objects in the asteroid belt between Mars and Jupiter.