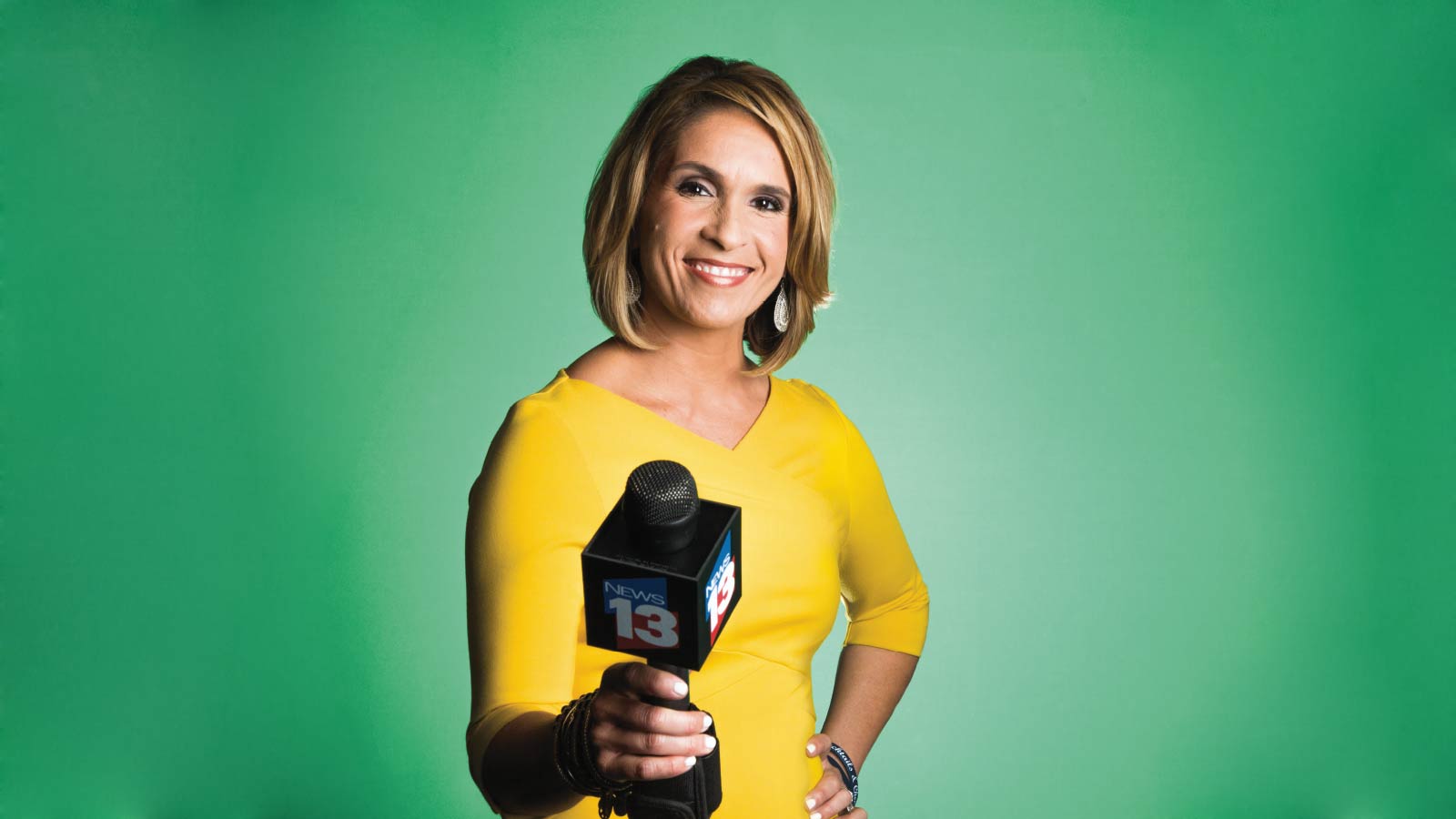 Take a few pointers from TV news anchor and political talk show host Ybeth Bruzual, '05, who has learned to get answers from some of the most difficult interview subjects possible: politicians.

Fall 2015 | By Eric Michael '96
Growing up in Puerto Rico, Ybeth Bruzual learned to love politics at a young age. "In Puerto Rico, politics is a national sport," she says. "My main influence was my grandmother, Aida. As a little girl, I would see her read this big El Mundo newspaper from cover to cover and ask, 'Are you reading certain parts?' She would say, 'No. I'm reading the whole thing, because we need to know what's going on around the world.' "
That deep seed of influence would grow in Bruzual as she studied political science at UCF and built a career in television journalism, first as an intern at Telemundo Orlando and WKMG and later as an assignment editor and anchor at News 13, where she learned the art of the interview from her mentor, Scott Harris '74.
"I would watch him do 'Political Connections,' and I just fell in love with it," she says of the veteran anchor and analyst. Bruzual was named Harris' successor after he died in 2011. "I told myself, 'Scott would want you to make the show go on,' and I did not want to let him down, so I chose to swim in the deep end and try to stay afloat and make it work."
Today Bruzual splits her on-air time anchoring the weekday morning news and hosting "Political Connections," along with contributing to the Spanish-language version, "Revista" on InfoMás. "It is a privilege every single day to be where I am and to sit with these people and ask them all kinds of questions," she says. And through her experience behind the desk and in the field, the journalist has learned how to ask the right questions — a skill that everyone can use to benefit their professional and personal lives, from job interviews to networking and social interactions.
Here's how Bruzual gets the answers:
Prepare for Anything
Research is key. Before an interview, Bruzual reads everything she can find about her subject so she's ready to pivot when an interesting detour presents itself during the conversation. "Sometimes when I'm already sitting next to them, I'm looking down at my phone, Googling their name, and checking their Facebook or Twitter just to see if they've posted something recently that I could use in that interview."
Make It Personal
To break the ice, Bruzual begins interviews with personal questions to establish a rapport. "I want them to trust me just like I trust them to give me the truth," she says. "When you talk about personal things it makes [people] feel comfortable, then I go in for the meat of the interview."
Look People in the Eye
Engagement is impossible without eye contact. "The number one thing I do is I look people in the eyes," she says. "When I look at someone, I feel I'm engaging them on a very personal level. I'm not just looking at you, I'm having a conversation with you."
Listen More, Speak Less
You can't learn from someone when you're talking. And to Bruzual, keeping your mouth shut is the most important skill for an interviewer to master. "The art of the conversation is to listen more and speak less," she says. "That really has helped me professionally and privately."