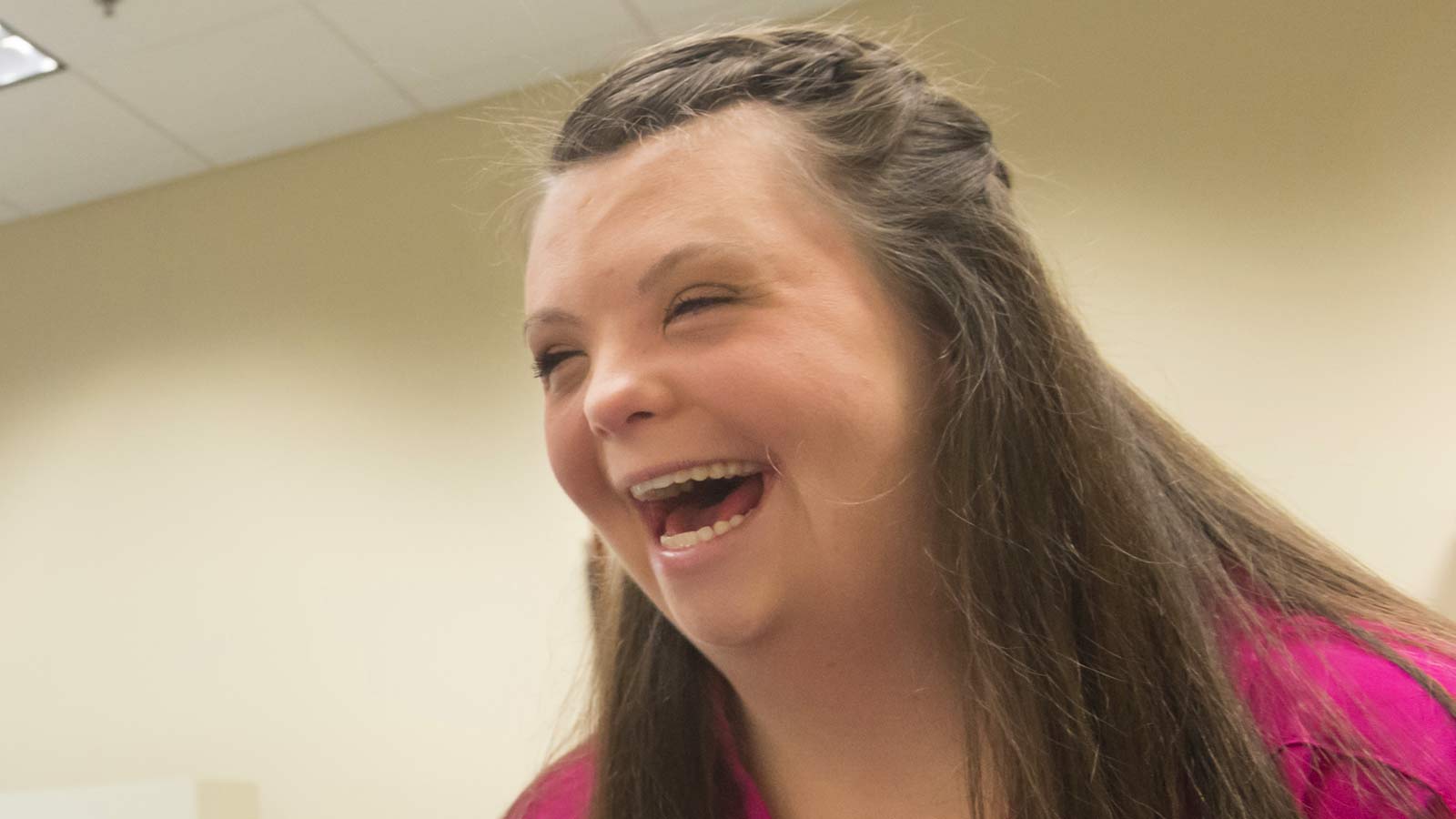 For people with intellectual disabilities, UCFs Inclusive Education Services is creating a pathway to a higher education and a brighter future.
Fall 2015
When the fall semester began, more than 3,700 new freshmen showed up for classes. Among them were six who are considered exceptional. Or rather, they are "exceptional," and "special," and a lot of other euphemisms for the label of "intellectually disabled." They've spent their lives defined by that diagnosis, limited by law and social convention, and challenged by exclusion and lowered expectations.
Now, thanks to Inclusive Education Services (IES) — an initiative that for the first time offers people with intellectual disabilities the full college experience at UCF — the only label defining them is the one they choose to wear on their T-shirts: Knights.
"We didn't even want to call it a program, which implies something set apart," says Rebecca Hines, associate professor in the College of Education and Human Performance, who was one of 30 faculty and staff members to help create IES. "We began with the belief that our inclusion program meant full inclusion. We created something that isn't a group of people with intellectual disabilities walking around in a cluster, but individuals with intellectual challenges throughout the university who are supported just like their peers."
This program is not unique in the United States — 243 colleges and universities have tracks for students with intellectual disabilities according to Think College, a project of the Institute for Community Inclusion at the University of Massachusetts Boston — but it's designed to be one of the most fully integrated.
These are students who are highly motivated, who want to further their academic knowledge."

Adam Meyer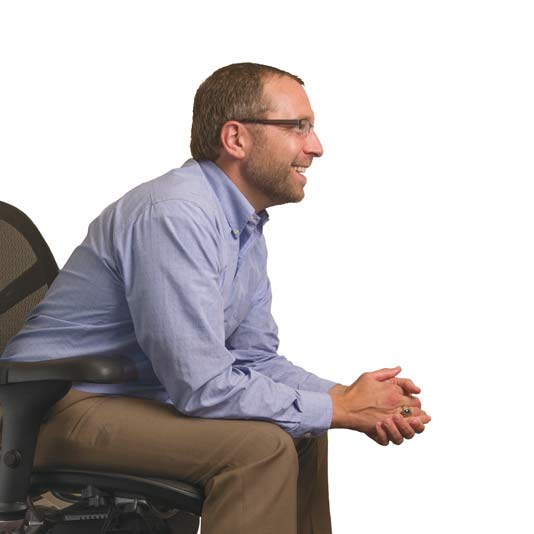 "[IES is] a group of committed people who have come together and created a vision for what this could be," says national expert Debra Hart, director of the Education and Transition Team at the Institute for Community Inclusion. "They're fully committed to making every student successful, including students with intellectual challenges."
Adam Meyer, director of UCF's Student Accessibility Services (SAS), which oversees the program, states simply, "They are UCF students, and we see them as UCF students."
A Dysfunctional System
In 1975, the U.S. Congress passed the Individuals with Disabilities Education Act (IDEA). It established the right of children with disabilities to attend public schools and to have their educational needs met within a regular school classroom as much as possible. That integrated practice became known as "inclusive education."
"Twenty or 30 years after that act, we weren't educating," says IES committee member Lisa Dieker, Pegasus Professor and Lockheed Martin Eminent Scholar Chair in the Department of Child, Family, and Community Sciences. "In Florida, we were growing so fast that we had trouble finding teachers just to stand up in front of kids, making it difficult to have a clear plan to meet the needs of kids with disabilities." Students with intellectual disabilities often stayed in high school until they aged out at 22, she explains, at which point they were issued a cap, a gown and what was known as a Special Diploma to mark the end of their special education. Not only was that diploma not accepted by state institutions of higher learning for admission to a degree program, it actually precluded the auditing of classes.
Dieker came up against those restrictions when she met Elyse Mundelein, who graduated with a Special Diploma from Central Florida's Oviedo High School in 2007. "Elyse wanted to audit my class, but she couldn't because she had a second-class citizen diploma." Though state law prohibited Mundelein from auditing Dieker's class even as a noncredit student, she began working for Dieker in 2011 as a teaching assistant, a role she continues to fill. According to Dieker, Mundelein has thrived in the UCF community and proved that the rules needed to be changed. If others were going to get a similar opportunity, the Special Diploma had to go.
In 2013, Florida Senate President Andy Gardiner, whose son Andrew has Down syndrome, sponsored the Exceptional Student Education Bill. It demanded real efforts toward inclusive education in regular classrooms and also allowed parents to have more say in the creation of individualized education plans — including giving students the option to work toward a regular high school diploma, rather than the "special" one.
Gardiner's wife, Camille — who co-founded the Down Syndrome Foundation of Florida to advocate for her son and others like him — credits that change in Florida law with creating a change in attitude. "Once our young adults have the opportunity to attend college, then the assumption becomes that they will go if that's the path they choose, which will hopefully change the expectations of parents and professionals during the K–12 years," she says. "All individuals, whether they have a diagnosis or not, tend to live up to expectations."
The First Class
By the time the six new IES students moved into their residence halls, they had already cleared significant hurdles. Because none of them are degree-seeking they didn't have to apply through the traditional admissions process, but each had to go through a competitive application process reflective of the program's vision and target audience, including face-to-face interviews with UCF faculty and staff.
"These are students who are highly motivated, who want to further their academic knowledge," says Meyer. Each of them arrived with individual goals, and the program will define success by how well the students meet them. According to Meyer, all six are career-driven, and the knowledge and social skills that they learn at UCF may gradually translate into internships both on and off campus, leading to improved employment potential — and hopefully careers. The students will only audit courses, likely two per semester, though they may take more if they so choose. And as with most undergraduates, many important lessons will take place outside of the classroom.
We began with the belief that our inclusion program meant full inclusion."

Rebecca Hines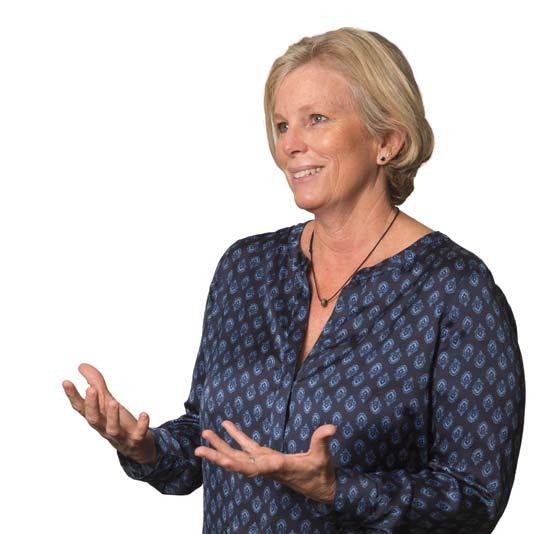 For the IES students, the college experience will include living on campus. "They'll learn to handle meals and laundry just like any other freshman, and will go through the same workshops to learn about wellness and health, alcohol awareness and sex education," Meyer says. "We'll first ask how other UCF students learn what we believe these students need to learn. If there's an existing resource, they'll use that resource just like any other UCF student."
In short, life will be a bewildering array of choices, filled with important decisions that seem trivial and trivial decisions that seem life-altering — just as it is with every freshman. "We're providing students with the opportunity to have the full collegiate experience," says Christi Hartzler, executive director of Housing and Residence Life. "They will learn from others, and other students will learn from them."
UCF already has a robust campus chapter of Best Buddies, an international organization that fosters friendships for people with intellectual and developmental difficulties. These campus volunteers are finding opportunities to assist, adding their numbers to the IES students' phones to make plans for laundry nights, trips to the gym and conversation.
Andrea Carreno, a junior elementary education student, has signed on to be an IES resource facilitator, working as a mentor. She won't be assigned to a specific student, but will host group chats that encourage the students to be both independent and interdependent. "The problems that these students are going through are the same as [what] any other student will go through," she says. "It's nothing special. It's just ordinary student life."
But there are skills beyond laundry to be mastered and opportunities beyond auditing classes. "In college," says Hart, who also serves as an adviser to UCF's IES program, "you learn a lot of academic information, but you also learn a lot of skills that are harder to measure. You make bad decisions and accept the consequences. You go out and stay up too late, or start studying the night before an exam. These are executive functioning skills, and college is a safer environment to learn them."
While there will be accommodations for the six students, they will follow the same guidelines used for any student with a disability who connects with Student Accessibility Services. The SAS process involves identifying the academic or classroom barrier to learning and creating reasonable access through an accommodation. Creative solutions can often be found when instructors converse directly with the student about a course's barriers. And the university's Karen L. Smith Faculty Center for Teaching and Learning — which offers regular workshops on topics including classroom management, course design and technology to enhance teaching effectiveness — can provide specific training in partnership with IES for educators who request it. "Few faculty members are formally trained as teachers, and even fewer have special education experience," Hines notes. "Faculty won't be changing their courses; they're already teaching to a diverse group of students."
Indeed, the whole university may pick up a new set of skills, says Dieker. "My work for 25 years has been about including kids, and it's the things we don't measure on tests that happen when we include students with intellectual disabilities," she explains. "The rest of us learn empathy, understanding and friendship. Those are as important as reading, writing and math."
"It works because that's the real world," echoes Gardiner. "We don't just walk around talking to people with only the same major or the same IQ."
A Better Plan
"UCF is doing it right, maybe better than most," says Dieker, reflecting on what she's seen put in place at other universities. "I give the leadership here credit for making sure every stakeholder — housing, student government, board of trustees, teachers, professors — has been here for design and implementation."
"There are a number of standard resistance points," says Hart. "Often institutes of higher education are concerned about liability, worried that it will water down their reputation or think they need more funding to do this. But the way that Adam [Meyer] approached this was comprehensive at every level. He took the time to be thoughtful about planning and involved all aspects of the UCF community, and this has made a significant difference."
I give the leadership here credit for making sure every stakeholder — housing, student government, board of trustees, teachers, professors — has been here for design and implementation."

Lisa Dieker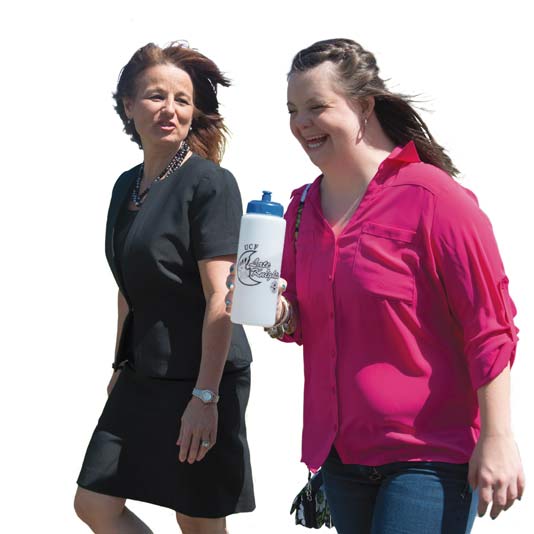 IES is a small program that touches every aspect of life at UCF. But while it offers immense opportunities for the six students involved this year, it foreshadows even greater opportunities down the road.
"It's difficult for most people to say what inclusion means and even harder to put it into action," says Hines. "Inclusion, as we think of it in education, grew up with the civil rights movement. It's about a person's right to have access to the same things everyone else does. That's a big piece of why this is happening in higher education. But the other piece of it is that education is changing and is being distributed in new ways. We have programs for seniors and for people who take classes as audits for pure education and love of learning and developing skills. They don't have to attach the expectation of a degree to that.
"For me, the exciting thing is the opportunity to build new ways for participation in our UCF community of learners. Why wouldn't we want everyone to have access to education?"