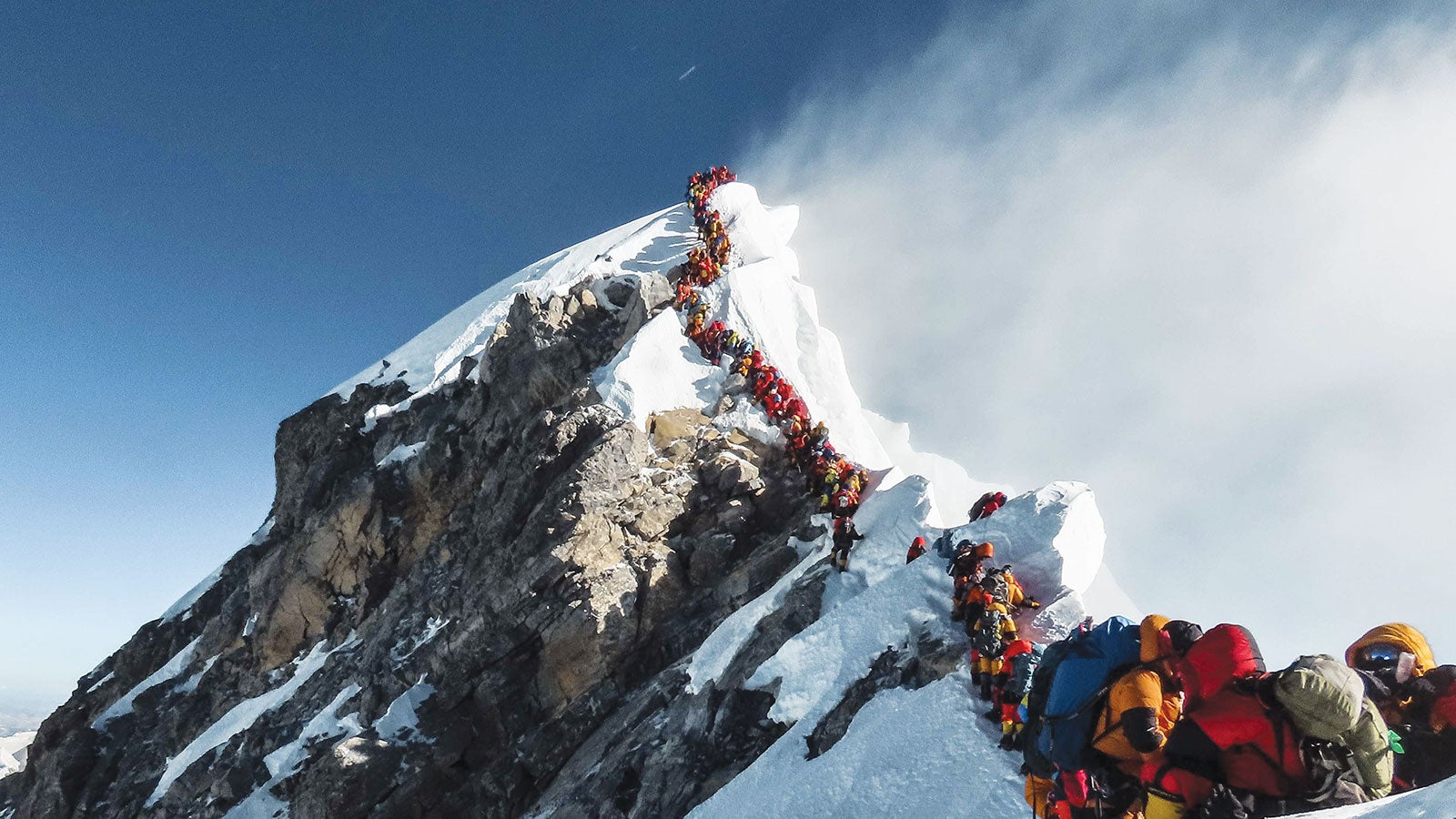 The problem of overtourism – and how to solve it.
Summer 2019 | By Alan Fyall
Earlier this summer, a photo of people queuing to reach the top of Mount Everest launched a series of articles about the safety of climbers, the cause of the overcrowding, the impact on the mountain itself and how to solve the issue. At the heart of these inquiries are the questions: Why is there an increase in tourism, and what is the negative impact?
Tourism is hardly a new trend, but concern about the impact of an influx of visitors is a relatively modern one. Coined a few years ago, the term "overtourism" describes a reduction in the overall quality of life for locals and the tourist experience, of which the natural environment is so often a significant part. Like all complex phenomena, there is no quick-fix explanation as to the causes and remedies.
---
The biggest challenge remains managing the popularity of certain locations, from Yosemite in California to Everest in Nepal and Tibet, at a time when people are traveling more than ever.
---
The biggest challenge remains managing the popularity of certain locations, from Yosemite in California to Everest in Nepal and Tibet, at a time when people are traveling more than ever. International tourism receipts reached $1.7 trillion last year, an increase of 4 percent over 2017, representing nearly 30 percent of all service exports globally — exceeding the economic output of the global food and automotive industries.
A significant population growth across the globe and exponential growth in the middle classes in China and India, in particular, mean more people with more money to spend on items once viewed as a luxury. Cheaper airfares and the rise of more affordable services such as Uber and Airbnb have made travel to new places less expensive and easier. And there has been a growth in global demand, as a result of social media (Instagram perhaps being the biggest culprit with people even claiming, "I did it for the 'gram") and new emerging markets.
There are certainly arguments to be made for the benefits of traveling: learning more about other cultures, boosting your confidence, creating memories, and learning more about yourself.
The tolls, however, can be vast. Though tourism to Everest brings in $300 million to Nepal every year, there is a human toll. More than 300 people have died on the mountain since 1953. This year's climbing season saw 11 deaths, marking the deadliest season since 2015 when an avalanche killed 19 people at a base camp following a 7.8 earthquake. In part, the most recent death toll is due to Nepal increasing the number of permits issued this year to 381, leading to overcrowding, an influx of inexperienced climbers and a limited amount of oxygen tanks needed for climbing at higher levels. Inclement weather certainly played a role as well, as it does every year.
But there's also the environmental toll. In June, an expedition crew removed 12 tons of garbage from the mountain, including "empty oxygen cylinders, plastic bottles, cans, batteries, food wrappings, fecal matter and kitchen waste," according to a Nepal Army spokesperson.
Mount Everest is hardly the only locale facing the impact of overtourism. Thailand and Iceland have both closed popular destinations as a result of an increase in visitors. After being featured in the 2000 film The Beach, starring Leonardo DiCaprio, Maya Bay in Thailand experienced significant environmental damage — including decimated coral reefs, a declining mangrove population and receding beaches — due to the up to 6,000 people drawn daily to its once-pristine beauty. And in May, Iceland announced having to close Fjaðrárgljúfur, a canyon popularized in Justin Bieber's 2015 music video, "I'll Show You." The natural formation faced erosion and damage to its sub-Arctic flora as a result of an additional 127,475 visitors from 2016 to 2018.
Fortunately, many solutions do exist. For example, responsible forms of tourism development, preemptive policies (especially with regard to air and cruise travel), the economic and environmental accounting and auditing of tourism development, and the dispersal of tourists to other areas can all play a part in mitigating the problem. So, too, can economic fees and taxes to limit demand and de-marketing strategies to reduce or re-direct demand. Solutions need to come from governments — and, frankly, from us.
Ultimately, we as tourists need to show some self-restraint and consider staying local sometimes. By reducing the amount of gas used during travel, staycations are perhaps the best way for us all to limit our carbon footprint — if not the most glamorous or social-media worthy.
---
Alan Fyall is the Visit Orlando Endowed Chair of Tourism Marketing in the Rosen College of Hospitality Management and is a member of UCF's National Center for Integrated Coastal Research.
PHOTO BY @Nimsdai/Projectpossible.co.uk