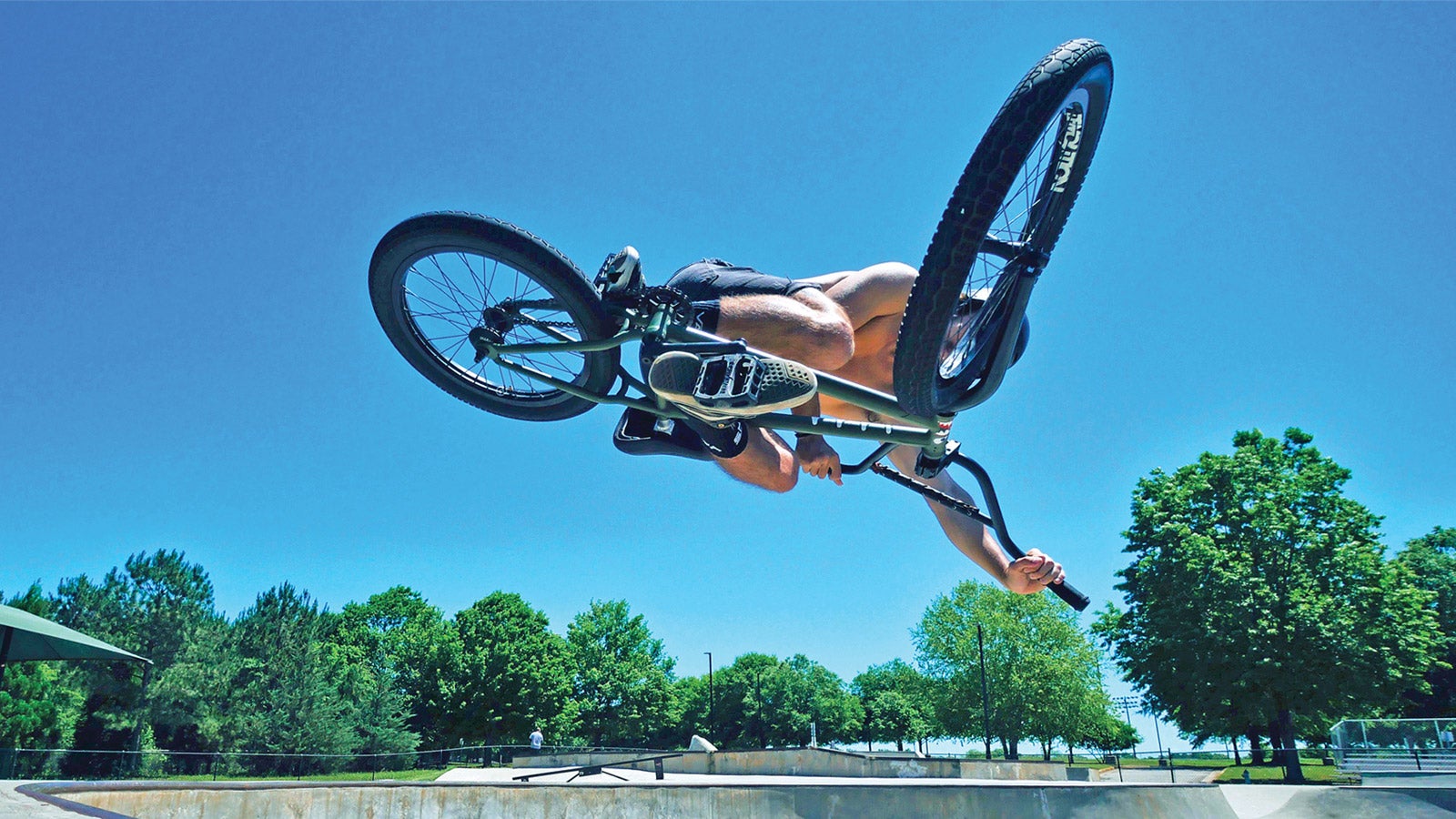 UCF Grad Travels the World to Pursue BMX Passion
How chasing experiences has led one UCF business grad to launch a clothing line — and visit 29 counties and hundreds of skate parks.

Summer 2019 | By Nicole Dudenhoefer '17
For competitive BMX rider Robert Barranco '17, thriving on new experiences is more than a way of life. It's a business model.
The business grad started riding BMX bikes when he was 15 and made his first impromptu trip to Texas for a BMX competition while a first-year student at UCF. With very little money and a supply of peanut butter sandwiches, he pulled off the trip. He's since made it his mission to visit skate parks all over the world, applying thrifty travel methods to visit 29 countries and hundreds of skate parks.
"You don't always need a plan, and you don't need a ton of money," Barranco says. "I've always kind of been spontaneous, but traveling has definitely enhanced it even more. Just seeing something for yourself will give you more of an understanding than anything else ever will."
Taken with this idea of trying new things, Barranco and some friends started a clothing company in 2015 called FTE Collective, or "For The Experience." The online store sells items — such as T-shirts, patches and mugs — that embody their tendency to try things for the sake of experiencing them.
His travels and company are gaining followers and sponsors, including Timex, which recently sent Barranco and his colleagues to London to document his trip as part of an advertising campaign. Timex also sells FTE Collective's products in its Japan store.
"At this point in my life, all I want to do is ride my bike with friends and travel," he says in the 30-second commercial that premiered earlier this year. "You realize you have one life, and you can do whatever you want."
"I feel like I get more out of traveling without a plan because I have to interact with locals who really know the area." 

Robert Barranco '17