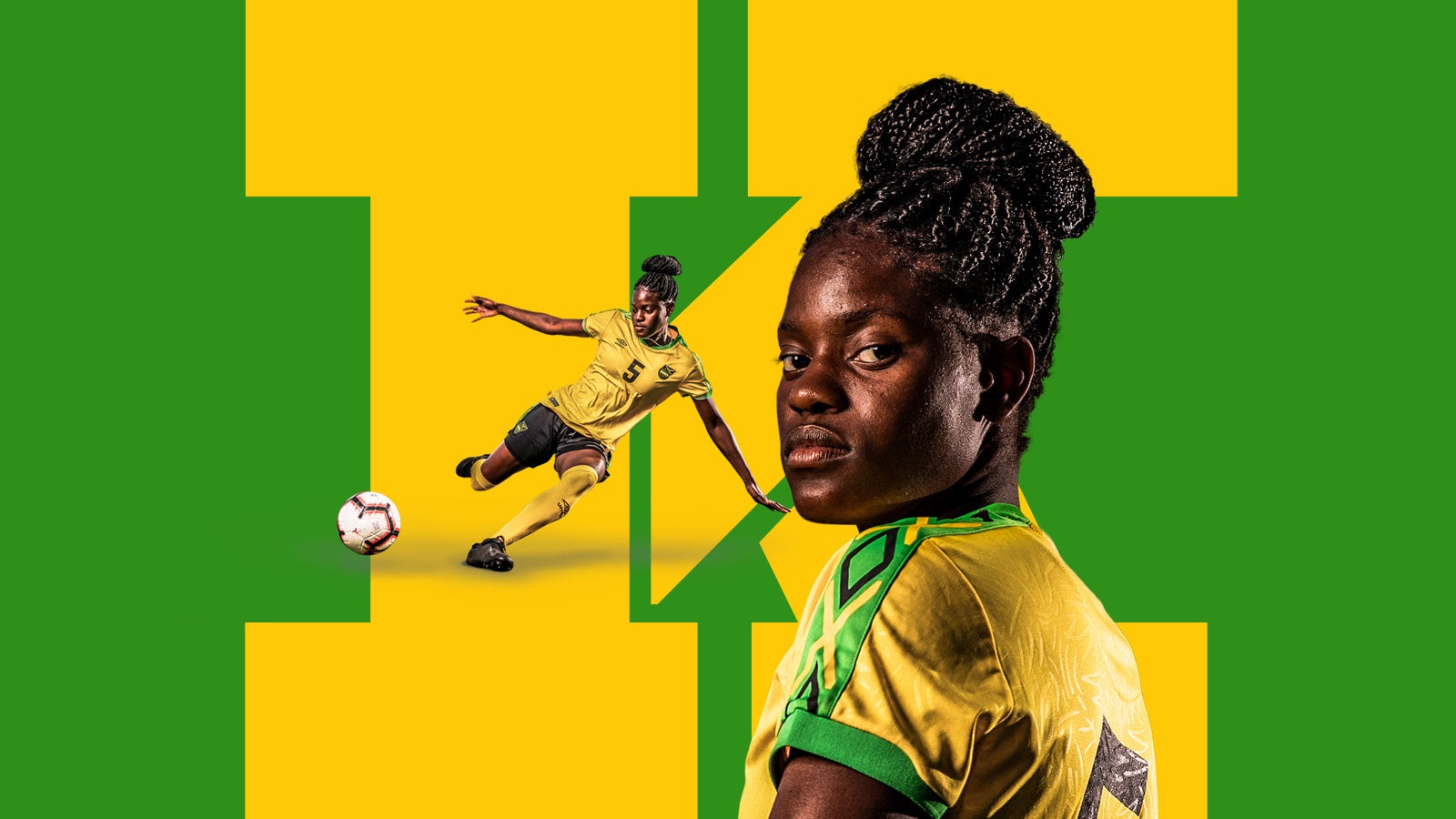 UCF student-athlete Konya Plummer made history playing for Jamaica in the 2019 FIFA Women's World Cup.
Summer 2019 | By Jenna Marina Lee
UCF rising senior Konya Plummer's journey to becoming the youngest team captain at the 2019 FIFA Women's World Cup started on the sideline of an open field in the small Jamaican community of Epsom, Saint Mary.
At 14, Plummer had just received her first soccer ball as a gift from her mother, and she took it to a field hoping to join a competitive evening game.
The neighborhood boys didn't think she was good enough to play, so they took her ball and sent her to sit on the side to watch.
Plummer plopped down and began braiding long blades of grass to pass the time. And then, with the same determination that would eventually drive her to lead the first Caribbean nation to a Women's World Cup appearance, she vowed to prove herself.
"I started training. I had to be strong and I had to be tough," Plummer says. "From then, I decided, I'm never going to sit on the sideline again."
What unfolded next has been an adventure that has provided the interdisciplinary studies major with the opportunity to forge a path unlike anyone in her native country who has come before her.

I was born to be a leader, and I was born to be in this moment."

— Konya Plummer, UCF student-athlete and captain of the Jamaica women's national team
Plummer's hometown is roughly 40 miles from Jamaica's capital, Kingston, on the northeast side of the island. She describes it as "country" — which is the nickname her national team teammates gave her — and says it's her favorite place in the world.
When she was 16 years old, she flew on a plane for the first time to compete in Miami, and her world opened up. The idea that something more could be out there propelled her to move to the United States and join a club team, West Pines United F.C. in South Florida.
There, she first caught the attention of Hue Menzies, who is the executive director of a competitive club team in Oviedo and the Jamaica women's national team's head coach.
"She was the best of the younger players. We felt like we needed to follow her," says Menzies, who joined the women's national team staff as a consultant in 2015 before taking over as head coach a year later.
She soon worked her way up to the senior national team as a center back defender and was named captain. Menzies says she may be young on paper, but her maturity and leadership qualities are evident in the way she carries herself.
"We have players on the team who are 33 years old and look up to her. It's just who she is as a person," Menzies says. "She is Jamaica. She is what Jamaica is about."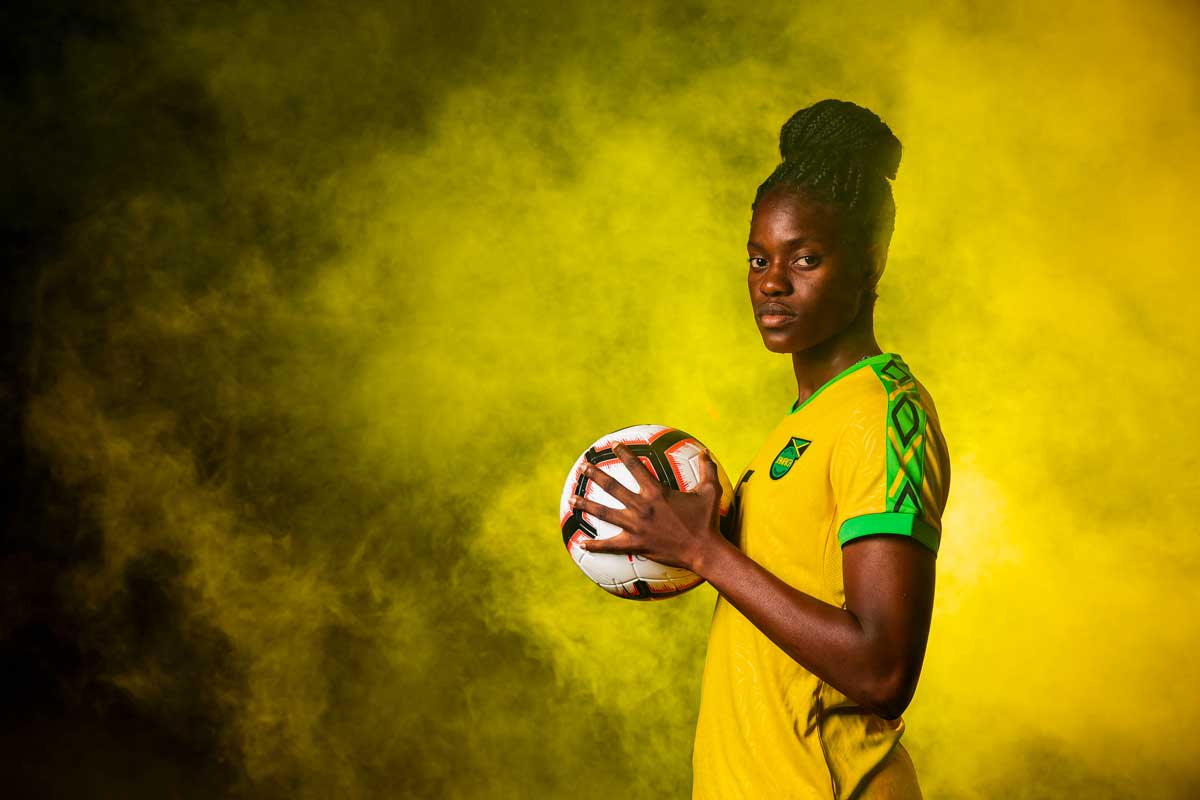 "Do I look strong?" Plummer asks as she poses during a photo shoot on UCF's soccer field. Sure, there are brief moments when she's also concerned about the integrity of her top bun, but she never asks if a strand of hair is misplaced or if the makeup artist on call can glam her up a bit.
"Do I look strong?"
Because of their lack of opportunities and the perception of female footballers in their country, the women of Jamaica have to be strong.
Jamaica has no professional league for women. Even in 2019, some people insist it's a men's game — no women allowed.
According to a feature story that ran in the June issue of ESPN the Magazine, the Jamaican Football Federation has cut the funding for the team twice, leaving the squad disbanded for years at a time and eliminating any possibility of qualifying for a World Cup or Olympics.
When the federation did reinstate the team, the article states that the players did their own laundry. They rode in rickety vans. The squad would practice and then break for a few days so players could work at their day jobs. Meanwhile, Jamaica's men's national team has full funding and ran training camps ahead of the 2018 World Cup in Russia, even though their squad hasn't qualified for the tournament since 1998.
The women's team has had to largely rely on benefactors, like Cedella Marley (Bob Marley's daughter), to get to where they are today.
By qualifying for this year's World Cup, the team cautiously hopes the milestone will serve as a catalyst for change and progress.
Menzies has made it a priority for the women's national team to run soccer clinics for children. In the past, he says they were lucky to draw 20 kids. Now, 200 will show up.
"It's all about preaching the opportunity is there if you just focus yourself to beat all the odds around you and make that decision to go on the right path," he says. "I think football can do that for them. It's another avenue for young females who want to come to the States and get a proper education."
Shortly after the team qualified for the World Cup, Olivia Grange, Jamaica's minister of culture, gender, entertainment and sport, insisted on a countrywide celebration for the Reggae Girlz, the team's nickname. People lined the streets to welcome the players as they pulled into towns. Plummer accepted keys to the city at various stops, including Montego Bay and Kingston, on behalf of the team. Concerts were held. They met the prime minister.
Menzies says the whole experience was more than any of them expected. The only thing he could compare it to is when he witnessed Nelson Mandela visit Jamaica in 1991.
"We already see the impact. We call them 'the wagonists.' We have no problem with you jumping on the wagon. We just want you to stay on it," Menzies says. "Our story doesn't end now. It goes beyond. I don't want our players and our staff to become complacent. We still have to remember the reason why we're doing this. It's not just about the World Cup. It's about how we are going to sustain this after the World Cup."

She is Jamaica. She is what Jamaica is about."

— Hue Menzies, Jamaica women's national team head coach
Prior to this year, just three Knights had ever been named to a FIFA Women's World Cup roster in the 28-year history of the championship: Lena Petermann, who played one season at UCF in 2013 before turning pro and competing for her native Germany in the 2015 Women's World Cup; Amy (Allman) Griffin '88, a 1991 champion; and legend Michelle Akers '89, who was a part of three World Cups and led Team USA to two championships in 1991 and 1999.
This year, however, Plummer was one of four Knights who represented their countries in France, and the first UCF student-athlete to compete on the global stage while still enrolled in school.
"Participating in the World Cup or winning a World Cup championship is the equivalent of competing at the Olympics or winning a gold medal. It's a dream that any soccer player is going to have. That's the pinnacle of your career," says UCF women's soccer head coach Tiffany Roberts Sahaydak, who won Olympic gold and the World Cup during her 10 years as a member of the U.S. women's national team.
Roberts Sahaydak was 22 years old — just a few months older than Plummer is now — when she helped the United States capture glory in the 1999 World Cup in front of more than 90,000 fans at the Rose Bowl in California. Much like Plummer, the UCF coach didn't have any female soccer players to look up to when she was growing up. But in 1999, Roberts Sahaydak became that role model for the next generation.
"Konya is now in that position to be that person for Jamaica, which is incredible to think about," Roberts Sahaydak says. "Some little girl from Jamaica is going to be watching Konya this summer, and that fire is going to go off. They are going to say, 'I want to be just like her when I grow up.' … Having these role models helps these young girls stay on path and stick to their education, stick to their work ethic and their dreams."
And that realization is not lost on Plummer.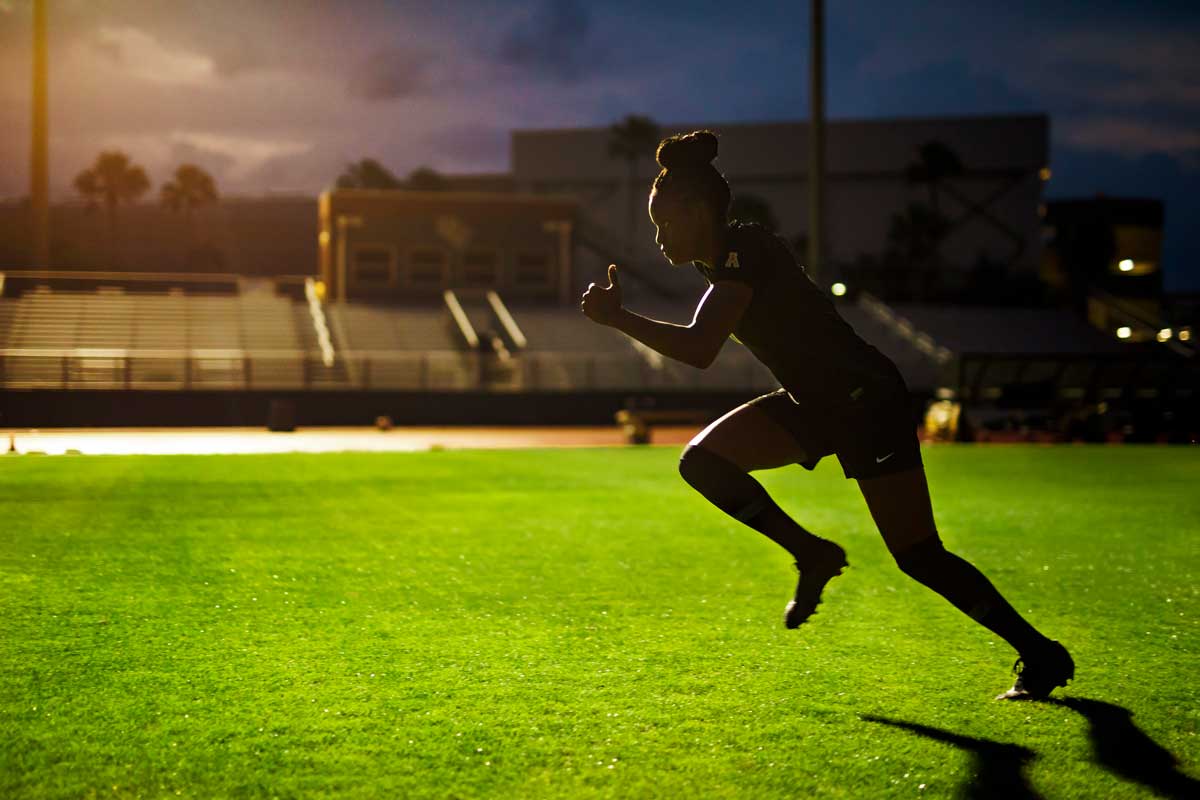 Whether she's on the field or studying for a test, she thinks about the kids looking up to her. She thinks about her family. She thinks about her teammates. She thinks about the people in her hometown who stop her on the street to ask for her autograph. And she doesn't want to disappoint a single one of them.
She says she wrestles with some heavy questions: How should she deal with fame? How can she achieve all she wants to and still have a life outside of soccer? Why was she appointed to be a leader at such a young age?
While on an official national team trip to South Africa in April — two months before stepping onto the field in France for the biggest moment of her life thus far — she got the answer.
"I was talking to one of our hosts and she said, 'Your name means leadership. It means command.' I almost cried when she told me that," Plummer says. "I was searching for the answer my whole time being a captain — why was I chosen? It may be a coincidence, but I take it seriously. Everything happens for a reason.
"I was born to be a leader, and I was born to be in this moment."
Then: UCF At Women's World Cup
Amy (Allman) Griffin '88
USA (1987–91) | GOALKEEPER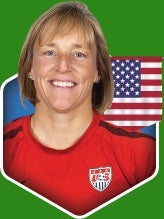 1991 FIFA World Cup Champion
---
1999 UCF Athletics Hall of Fame
---
1987 All-American
Michelle Akers '89
USA (1985-2000) | FORWARD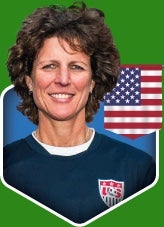 1999, 1991 FIFA World Cup Champion
---
FIFA Women's Player of the Century
---
1998 UCF Athletics Hall of Fame
---
1996 Olympic Gold Medalist
---
3-Time U.S. Soccer Female Athlete of the Year
Tiffany Roberts Sahaydak
USA (1994-2004) | MIDFIELDER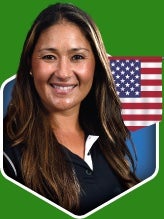 UCF Head Coach
---
1999 FIFA World Cup Champion
---
1996 Olympic Gold Medalist
---
Ambassador for U.S. Soccer with Department of State Sports Envoy Program
---
3-Time AAC Coach of the Year
Lena Petermann
GER (2015-18) | FORWARD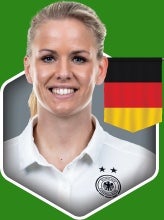 2015 FIFA World Cup Appearance
---
2014 FIFA U-20 Women's World Cup
---
Played one season at UCF before turning pro
---
2013 AAC Rookie of the Year
---
2013 AAC All-Conference Honoree
NOW: UCF At Women's World Cup
Sophie Howard '15
Scotland | DEFENDER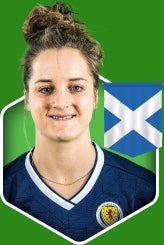 Plays professionally for Reading Women FC (United Kingdom)
---
2014 AAC All-Conference Honoree
---
2013-14 AAC All-American Team
Aline Reis '11
Brazil | GOAL KEEPER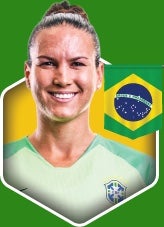 Plays professionally for UDG Tenerife (Spain)
---
2019 UCF Athletics Hall of Fame
---
2016 Olympian
---
2010-11 Academic All-American
---
2008 All-American
Kathellen Sousa
Brazil | DEFENDER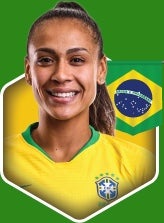 Plays professionally for FC Girondins de Bordeaux (France)
---
Enrolled in UCF Online
---
2017 AAC Defensive Player of the Year
---
2017 AAC All-Conference Honoree