Program at a Glance
Program

Bachelor

College(s)

Department(s)

Office of Interdisc Studies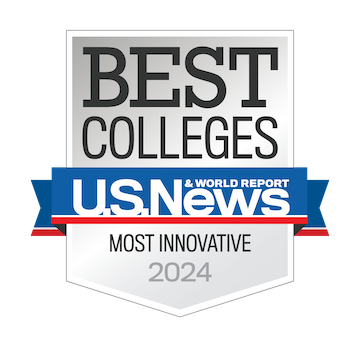 Interdisciplinary Studies is a university-wide program leading to either the Bachelor of Arts or the Bachelor of Science in Interdisciplinary Studies, depending on the concentration of work selected in consultation with an Interdisciplinary Studies advisor. The program is administered through the Interdisciplinary Studies Department and is designed for academic flexibility. It recognizes that there are many combinations of courses that meet the needs of individual students.
Interdisciplinary Studies (B.A. or BS) may be completed fully online, although not all elective options or program prerequisites may be offered online. Newly admitted students choosing to complete this program exclusively via UCF online classes may enroll with a reduction in campus-based fees.
Degree Requirements
Students who change degree programs and select this major must adopt the most current catalog.
Students must have declared an Interdisciplinary Studies major at least two semesters before graduation.
Research, Internship, and Independent study credit cannot be used in this major without prior approval from Interdisciplinary Studies. Meet with a college advisor for additional information.
Co-op credit cannot be used in this major.
Students must earn at least a "C" (2.0) in each core and restricted elective course.
Students must consult with a college adviser to enter the program.
Courses designated in 1 (General Education Program) and 2 (Common Program Prerequisites) are usually completed in the first 60 hours.
No courses can count in more than one subject area or in a subject area and a minor.
Students wishing to earn an Interdisciplinary Studies degree as a double degree, double major, or second major, must complete all restricted elective credits exclusive of the credits done for the other degree(s) or major(s), including any minors associated with that degree or degrees.
Undergraduate
Application Deadlines
Fall

May 1

Spring

November 1

Summer

March 1
Fall

July 1

Spring

November 1

Summer

March 1
Fall

March 1

Spring

September 1

Summer

January 1
---
University of Central Florida Colleges