Program at a Glance
Program

Bachelor

College(s)

Department(s)

Integrated Business

4
Years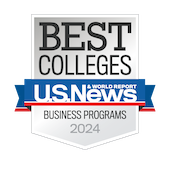 Gain the Skills and Experience Necessary to Serve in Diverse Roles within Organizations
Many companies today require employees to manage a wide variety of programs across the business enterprise that require a robust, varied educational experience. As an integrated business major at UCF, you'll focus on the critical business processes that cross industries and the transferable skills that can be applied to diverse roles. Your coursework will prepare you for life outside of the classroom, including how to interview well, fit seamlessly into organizations, as well as gain the knowledge, skills and abilities for career advancement.
Although fully face-to-face, the integrated business program uses a unique flipped classroom approach in which you'll engage with subject matter content online prior to coming to class. There are no textbooks; all content is curated by course instructors using a variety of open source materials and material acquired through campus licenses. There are also no lectures. Instead, team-based, active learning is employed in each of your classes every day. Your instructors will serve as your consultant, coach and mentor as you apply content to solve realistic business problems. You will graduate with both a broad understanding of business and strong financial, analytic and communication skills. Your learned experience in the major will not only help you land your first job after graduation, it will help prepare you for your next job and the one to follow.
Upon earning your BSBA in Integrated Business, join other graduates who work in dozens of industries and in all functional areas of business. Our graduates are most prized by employers who seek multi-disciplinarians with excellent soft skills (teamwork, leadership, communication, etc.) who can wear multiple hats in an organization.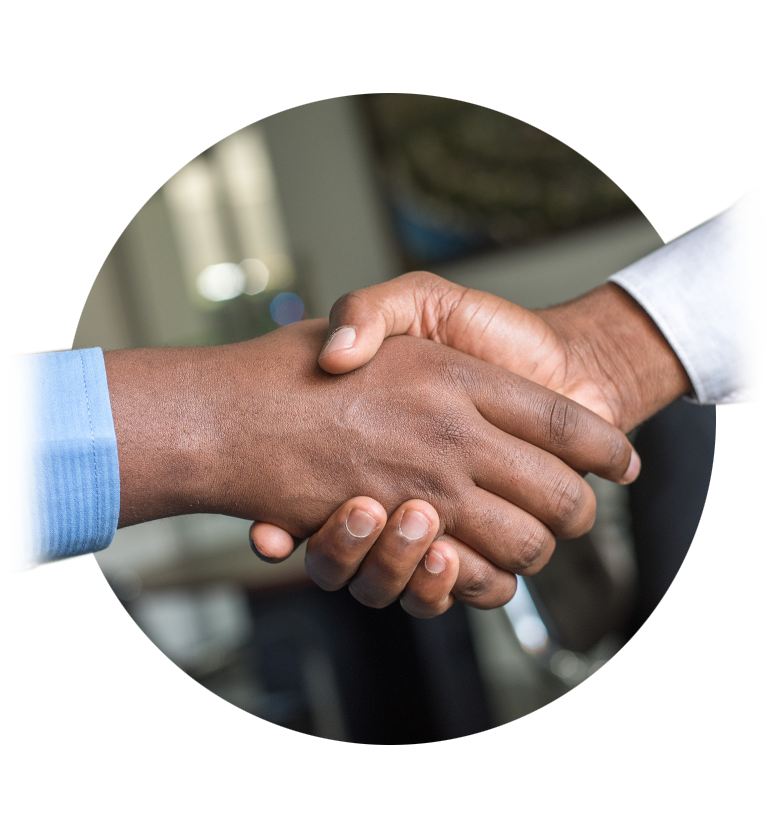 Highlights

Roughly 50% of UCF integrated business graduates stay in Orlando after earning their degree.

UCF's integrated business major is accredited by AACSB International, representing the highest standard of achievement for business schools worldwide.

Occupations in integrated business are projected to grow roughly 10% through 2029.

The median earnings for integrated business graduates is roughly $46,000.
Undergraduate
Application Deadlines
Fall

May 1

Spring

November 1

Summer

March 1
Fall

July 1

Spring

November 1

Summer

March 1
Fall

March 1

Spring

September 1

Summer

January 1
Start Your Application Today
Ready to get started? Take the next step to save your spot at UCF.
2
Short on time? You can start your application today and come back later to finish.
Course Overview
Integrated Business Foundations
Learn to apply critical transferable, career-enhancing skills including team work, leadership, conflict resolution, ethics, motivation, negotiation, and written and oral communication.
Business Climate Analysis
Examine the impact of external environmental changes on industries and individual businesses. Follows the PESTEL framework, considering political, economic, socio-cultural, technological, environmental and legal forces.
Data Driven Decision Making
Use public and private data to make informed business decisions. Includes issue identification, feasible solution generation, optimal decision selection, performance tracking and persuasive writing.
The integrated business program was developed by asking successful alumni what they wish they'd studied in business school that would have made a great career even better and asking employers of UCF graduates what skills they wish our graduates possessed. The result is a unique program in terms of content and delivery that will prepare students for the jobs available now and make sure they know how to pivot to new opportunities in the future."
Business Skills You'll Learn
Identify, evaluate and recommend modern technological solutions for contemporary business problems.
Analyze and evaluate the selling approaches for small and medium size companies in B2C and B2B markets.
Recognize a business problem, gather data needed to analyze it, select the appropriate analytical tool, perform the analysis and use the results to recommend an action or solution.
Learn how to apply the principled negotiation process to reach a win-win solution when dealing with conflict.
Understand the goals of your organization, acquire and analyze useful data, and determine the most competitive strategy to meet those goals.
Career Opportunities
Business Analyst
Management Consultant
Operations Manager
Project Manager
Recruiter (various areas)
Sales Coordinator/Associate
Account Coordinator/Customer Service
---
University of Central Florida Colleges