"Our core mission as a university is knowledge, and the impact is advancing people's lives economically and socially for generations."

On Aug. 1, A. Dale Whittaker joins UCF as provost and vice president for academic affairs.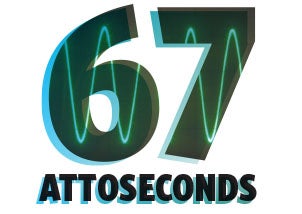 Speedy Pulse
The world's shortest laser pulse — created by physics professor Zenghu Chang — may get up to six times faster thanks to a new five-year, $7.5 million grant. "Dr. Chang's success in making ever-shorter light pulses helps open a new door to a previously hidden world, where we can watch electrons move in atoms and molecules, and follow chemical reactions as they take place," said Michael Johnson, physicist and dean of the UCF College of Sciences. To equal a full second, Chang would have to repeat his 67-attosecond pulse experiment 15 million billion times.
Cyber Defenders
Eight UCF students successfully defended a small (and fictitious) business from electronic attacks to win the Raytheon National Collegiate Cyber Defense Competition. "The team's strength lies in their teamwork, cross-training, and dedication to continue learning and improving," says Thomas Nedorost, faculty sponsor from the College of Engineering and Computer Science. The UCF team had its photo displayed in Times Square in recognition of its excellence.
Image courtesy of Raytheon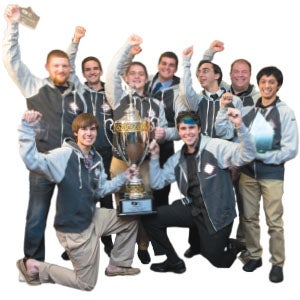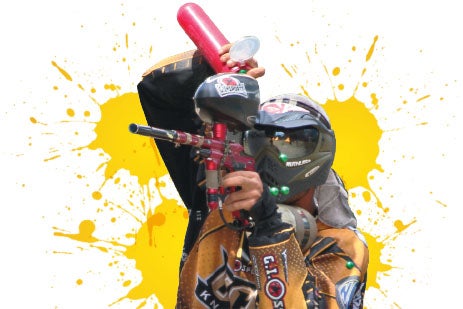 Painting the Field Gold
The Knights paintball team won the 2014 NCPA Collegiate Xball National Championships. The 11-member UCF team swept their competition and beat the University of Connecticut Huskies for the title. "Being our first year in Class A, we were excited to see how we stacked up against the rest of the country," says team president Zak Daughtry. "We're very fortunate to have a solid roster of experienced players."
Image courtesy of A.J. Sostakowski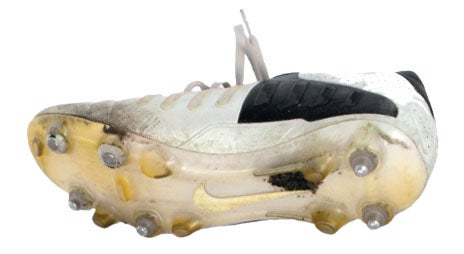 Hall of Fame Kicks
Matt Prater's 64-yard field goal broke a 43-year-old NFL record in 2013. The Denver Broncos kicker still holds several kicking and punting records at UCF. His shoes are now in the Pro Football Hall of Fame. "Some of my favorite artifacts are the ones that still have all the mud and bloodstains on them," says collections curator Jason Aikens.
Image courtesy of Pro Football Hall of Fame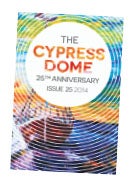 Silver Anniversary
The Department of English is celebrating its student-run literary journal, The Cypress Dome. The award-winning annual publication features short fiction, poetry, literary nonfiction and art. "When I went up for tenure in 1989, Provost Richard Astro asked, 'Is there anything the university could be doing to improve your department?' " Professor Don Stap remembers. "I [replied], 'We could use a good student literary journal.' " After finding out it had been approved, Stap says, "I was shocked. It was terrific."
Online Nursing Program
The College of Nursing program tied Johns Hopkins University and ranked above Duke and Yale in the top 25 on the U.S. News & World Report list.
Green Colleges List
For the second year in a row, UCF made The Princeton Review's "Guide to Green Colleges." The guide commends UCF's biodiesel fleet vehicle program, the student energy conservation competition, and the green computing initiative that has reduced greenhouse emissions and saved $800,000 in energy costs, among other initiatives.
U.S. News & World Report Recommends UCF Graduate Programs
The news magazine, which compiles and analyzes a wide range of data for their annual "Best Colleges" issue, ranked 23 UCF graduate programs among the top 100 in their fields, including education, engineering, computer science, criminal justice, physical therapy, public administration and social work.
UCF No. 2 Grad Program for Video Game Design
Florida Interactive Entertainment Academy has been ranked among the top five in all four Princeton Review sets of rankings since the school opened in downtown Orlando nine years ago.