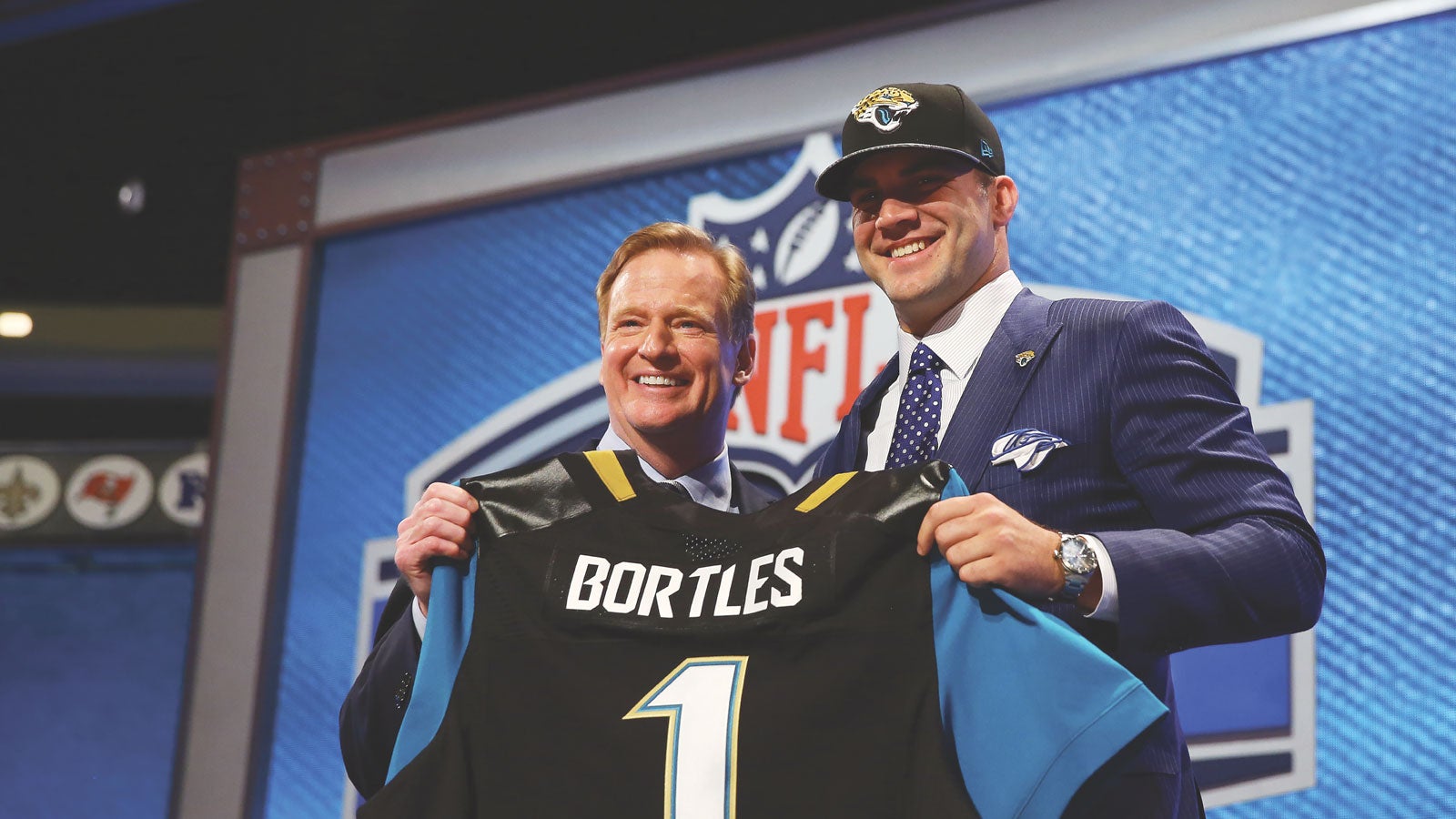 Top of the Class: Bortles Scores at 2014 NFL Draft
Summer 2014
On May 8 at Radio City Music Hall in New York, Blake Bortles became the first quarterback selected in the 2014 NFL Draft, ahead of his more heavily favored competitors Johnny "Football" Manziel of Texas A&M University and Teddy Bridgewater of the University of Louisville. Chosen by the Jacksonville Jaguars in the first round at No. 3, Bortles was eventually joined by running back Storm Johnson, who was picked up by the same team in the seventh round at No. 222.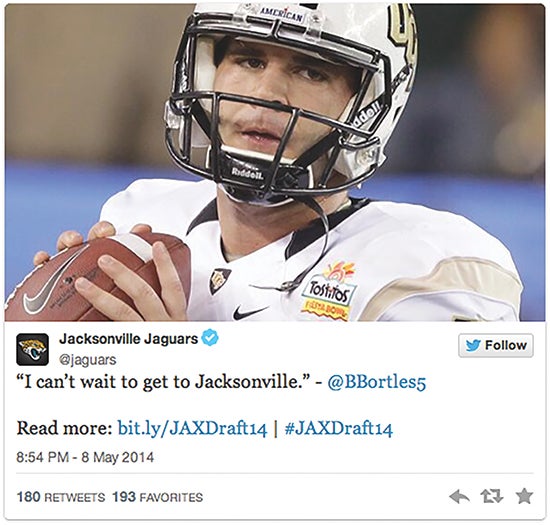 It's a dream come true to hear your name called and walk across the stage and fly to Jacksonville to meet with everybody. It's unbelievable.

Blake Bortles, '14, to ESPN
New Knights in the NFL — 2014
Blake Bortles, Jacksonville Jaguars
Jeff Godfrey, Houston Texans
Storm Johnson, Jacksonville Jaguars
Sean Maag, Jacksonville Jaguars
Chris Martin, Houston Texans
Jordan McCray, Green Bay Packers
Justin McCray, Tennessee Titans
2014 NFL Draft: Top 5 QBs
Blake Bortles, Jacksonville Jaguars
Johnny Manziel, Cleveland Browns
Teddy Bridgewater, Minnesota Vikings
Derek Carr, Oakland Raiders
Jimmy Garoppolo, New England Patriots
Did you know? In 1987, Ted Wilson became the first UCF athlete chosen in an NFL draft.