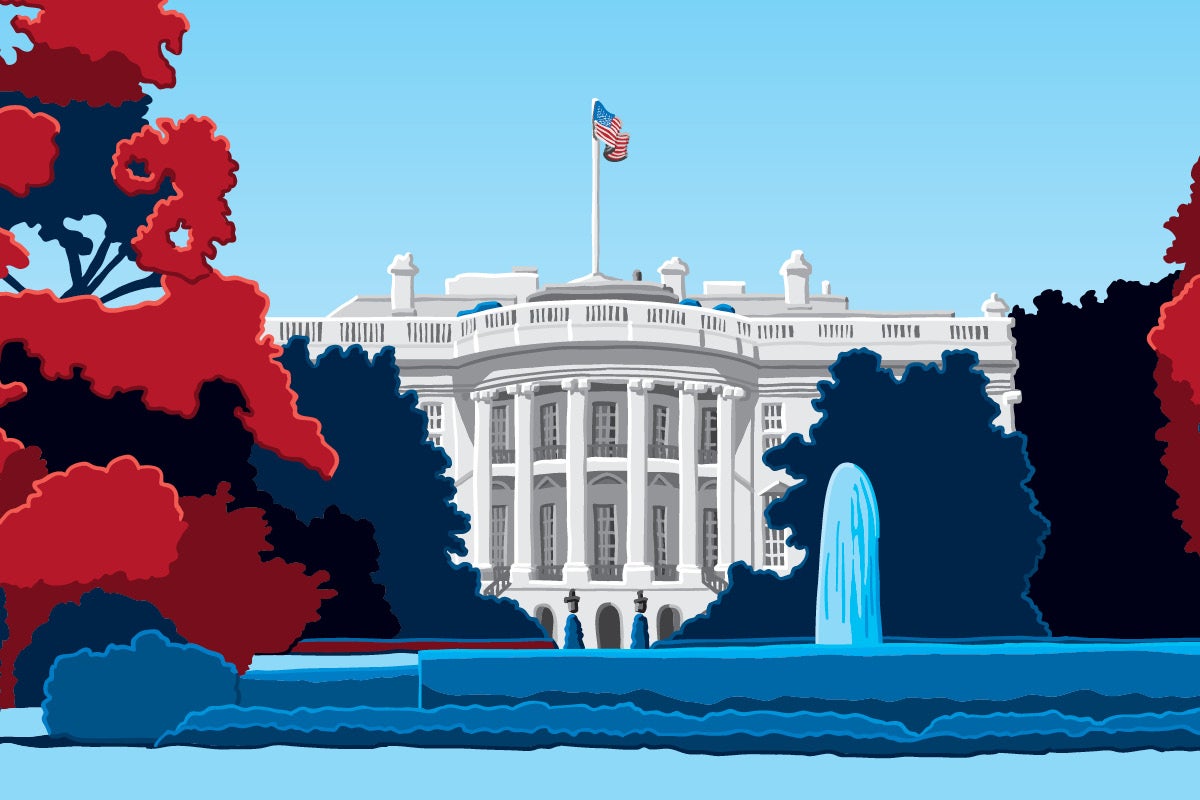 Tom Weichart '04MS reflects on his time as a nurse at the White House during the George W. Bush presidency.
Fall 2021 | By Jenna Marina Lee
Tom Weichart '04MS was at a shopping center outside of Fort Bragg, North Carolina, in May 2004 when he received a phone call that he thought had to be a prank.
The formal voice on the other end told him he had been nominated, along with three other individuals, by high-ranking officials within the Army to interview for a nursing position that served the White House.
"I said, 'Who put you up to this? No way,' " Weichart says.
Five months later, Weichart was seated in the Eisenhower Executive Office Building with a direct view of the White House as he answered every medical, security and situational question thrown at him.
It turned out the UCF nursing alum nailed the interview.
Weichart served as a nurse at the White House from December 2005 until August 2008 — when he resigned to pursue his calling to become a pastor and build a ministry in Sanford, Florida — and says his time there was the greatest honor of his 16 years as a member of the U.S. Army.
"It was very humbling because of what it represents," Weichart says. "It's not representing one man. It's representing the government. It's representing our nation. You're always in awe. You walk down the hallways, and you're standing in places where Lincoln was lain in state. You stand in the Oval Office where [Harry] Truman [announced Japan's surrender] to end World War II; the Rose Garden where [John F.] Kennedy and Martin Luther King Jr. walked. It's. hard to put into words sometimes because you're always pinching yourself. But it reaffirms that if you work hard enough, do all the right things the best you can, opportunities will come your way, and you just have to be available to them."
Your journey to the White House started when you joined the Army at 17. What prompted that decision?
My mom is Korean. My father was from Ohio and stationed in Korea during the war. I was born in South Korea and became a U.S. citizen in 1976. When I was 10, everything went sideways on a personal level. My mom was diagnosed with cancer and died when I was 12. My dad was diagnosed with severe bipolar disorder. My brother and I were in and out of the foster care system until I graduated high school. I made a lot of poor choices in my youth. I looked at my options. I had no money for college. I wanted a fresh start and the Army had the GI Bill, so I saw it as a path to recovery in a sense.
---
"It was very humbling because of what it represents. It's not representing one man. … It's representing our nation."
---
What was a typical day like for a White House nurse?
There were no typical days. We had a team of six physicians, seven nurses and six physician assistants, and they're all nonpolitical appointments [filled by military service members]. Our No. 1 mission was to take care of the president. We also took care of the vice president, cabinet members, senior staff, and we have a clinic in the White House for midlevel staff. If you're assigned to the president, it's very stressful. You would even sleep at the White House on those shifts. You're always an arm's reach away. The biggest stress for me sometimes was making sure that I didn't get caught in the camera view when there was media around.
Did working at the White House ever become mundane?
I was an airborne soldier, so I used to jump out of airplanes. I remember being told as a young man, "If you ever get to a place where there's not a little bit of fear and anxiety when you jump out of a plane, you need to stop jumping out of a plane." That's the same thing with how this job felt. It kept me on my p's and q's.
What was one of your most memorable interactions with President George W. Bush?
On my last day at the White House, I got to go to the Oval Office and say goodbye to the president. He was surprised I was leaving and asked why. I told him I felt the call to go into the ministry. And he replied, "Well I guess you're going to be serving a bigger boss than me." He shook my hand and thanked me for everything. I still get a Christmas card every year from President Bush and Mrs. Laura Bush. It means a lot.
What was the most rewarding experience about your time at the White House?
I'd say probably just seeing the human side of our leaders. Regardless of politics, these men and women — you may like them, you may hate them — they are human, too. They have feelings, they have emotions, they have beliefs, they have good and bad qualities. Interacting with them the way I did, I saw them live with the weight of knowing the decisions they make affect everybody.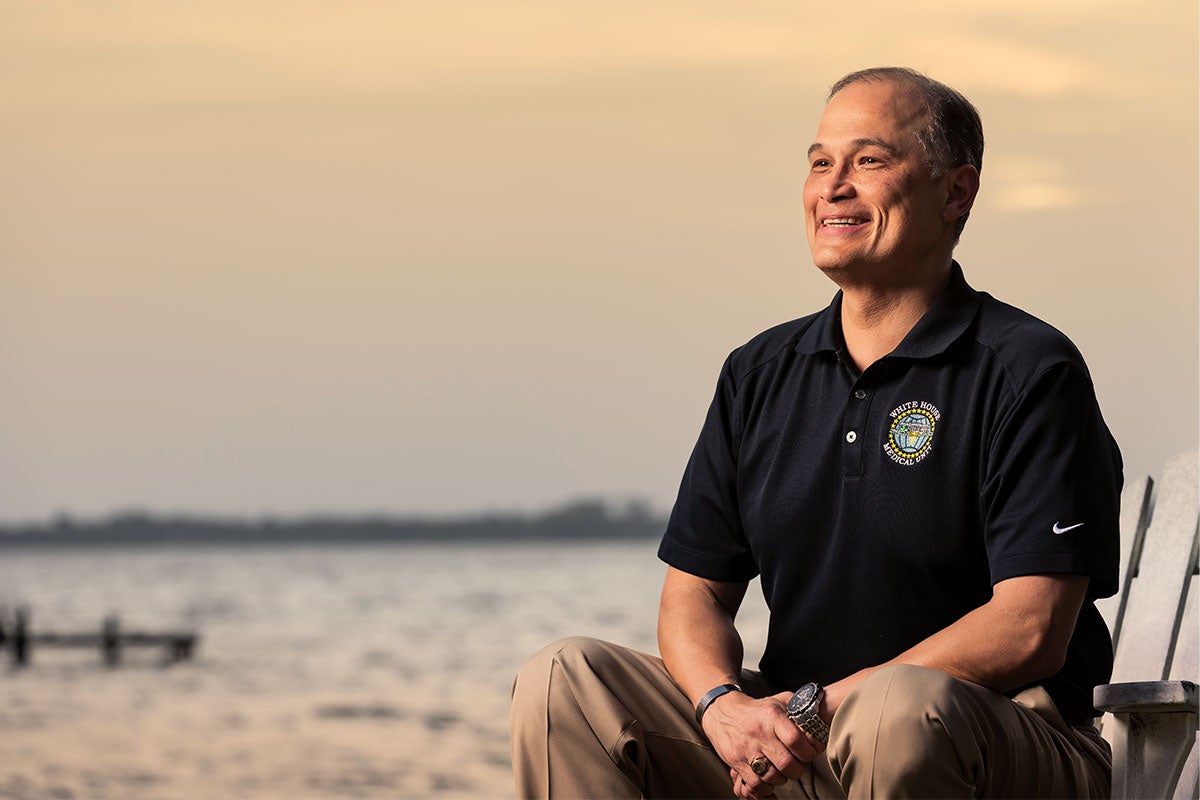 Following his time at the White House, Tom Weichart '04MS stays busy as a nurse practitioner in Central Florida and senior pastor of Sanford's Church at the Well.