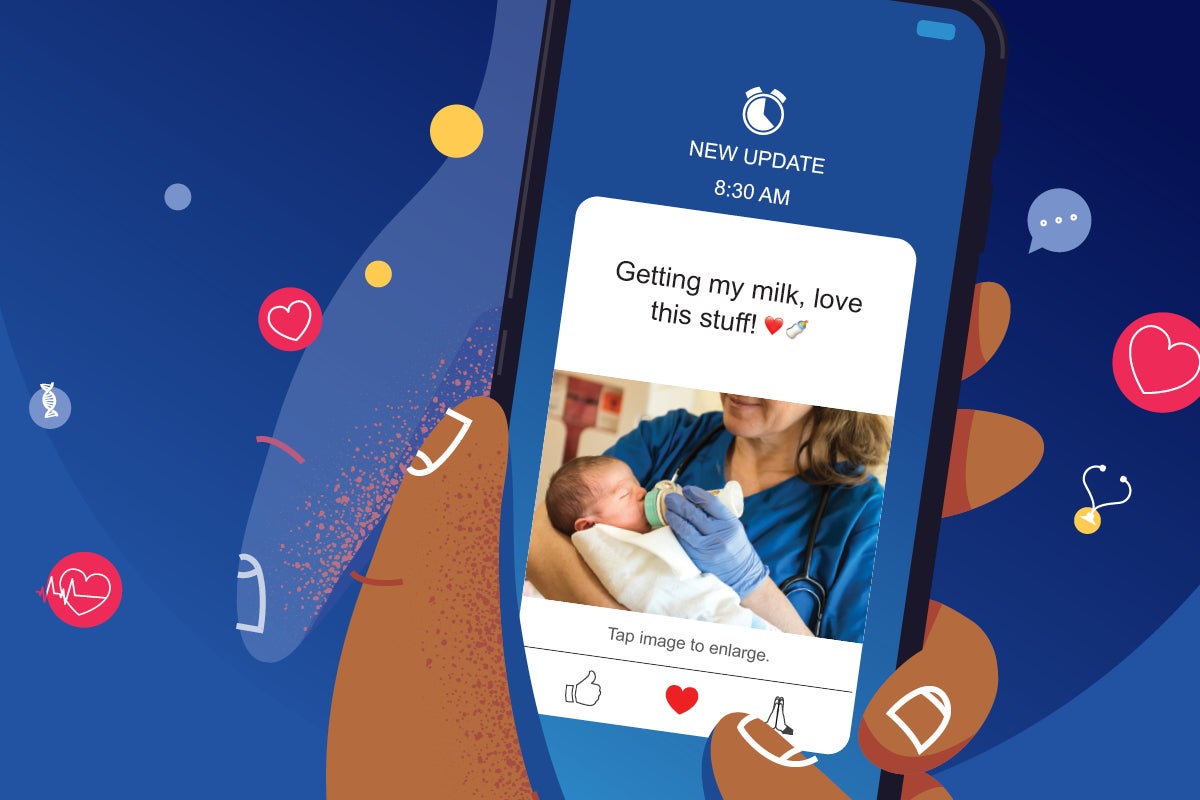 A UCF alum's healthcare app aims to alleviate stress for patients' loved ones while keeping them informed.
Fall 2021 | By Nicole Dudenhoefer '17
When Laura (Diaz) Freeland '08 gave birth to her twin daughters 17 weeks early in December 2019, she didn't know she would soon rely on an app to stay connected to her children over the next several difficult months. The first time she saw her firstborn was through the Vocera Ease app, which provides secure text, photo and video updates to patients' families and friends. Over a very long NICU stay — 135 days for Vivienne and 224 days for Margot — she learned just how much comfort Ease could provide.
"I [was physically unable] to bring myself to visit the NICU right away, so for the first two weeks everything I knew about my daughters, I learned through Ease," Freeland wrote in a Vocera blog post. "They had about 12 surgeries between them. Through Ease, we got real-time messages and photos before, during and after the procedure at the discretion of the medical team. … It's the most peace of mind parents will ever have while their children are hospitalized."
Launched in 2013, the concept for Ease came from a former hospital administrator and three doctors at Orlando Health Arnold Palmer Hospital for Children. During the early stages, UCF alum Matthew Kanagy '08 '14MBA served as chief operating officer and managed the technical development for Ease. In August 2020, the app was acquired by Vocera Communications, a healthcare tech giant, and now Kanagy serves as the vice president for the Vocera Ease business unit.
"Before Ease, I felt like there was a gap where new technology, new ideas and new products needed to be introduced to healthcare to do things like create more transparency of care," Kanagy says. "I saw Ease as a really great solution that provides that needed transparency and improves communication in the hospital space."
With patient care as the top priority, Ease was developed to seamlessly fit into nurses' workflow. Ease messages are distributed to each patient's group of family and friends by using the same method nurses use to administer medication: scanning medical bracelets.
To make sure patient information remains private, each Ease message self-deletes within 60 seconds after the recipient views it. Kanagy developed this security feature and other solutions to ensure Ease maintains HIPAA compliance — one of the biggest challenges of developing healthcare technology. He credits his studies in digital media and business at UCF, along with industry experience, for giving him the skills needed to make the app a success.
"The digital media program at UCF was very well rounded and gave me an idea of all the things required to understand the digital marketplace," Kanagy says. "When I got my master's degree years later, it taught me a lot of the foundational elements of running a business and also how to go into a boardroom, present an idea and effectively communicate with leadership."
During the pandemic, Ease served an even greater purpose as visitors were not allowed in most hospitals across the nation — where hundreds of thousands of people were isolated with COVID-19. Last year, 742,000 messages were sent through Ease to 260,000 patients' family and friends across all area codes in the United States.
While historically used in surgical units, the app also became more in demand in intensive care units and on medical floors — using video and photo features to bring patients closer to their loved ones during a critical time.
"We had some hospitals using Ease to update families so they would have the opportunity to see videos and photos of their loved ones who sometimes were in an end-of-life stage because of COVID," Kanagy says. "And to me, making this connection when visitation wasn't permitted felt like a sacred thing. Being able to help these families see their loved ones was very meaningful."
Since Ease was acquired by Vocera, the app's reach has grown to even more hospitals, and its Orlando team has doubled in number, Kanagy says. With nearly 8,500 reviews across application stores, he says they're continuing to evolve Ease.
"I always really appreciate hearing patient and family stories because it helps drive us," Kanagy says. "Our focus is on the end user, so one of the things I most enjoy is looking at the product each day and saying, 'What can we do to make this a better experience for the patient and family?' "
---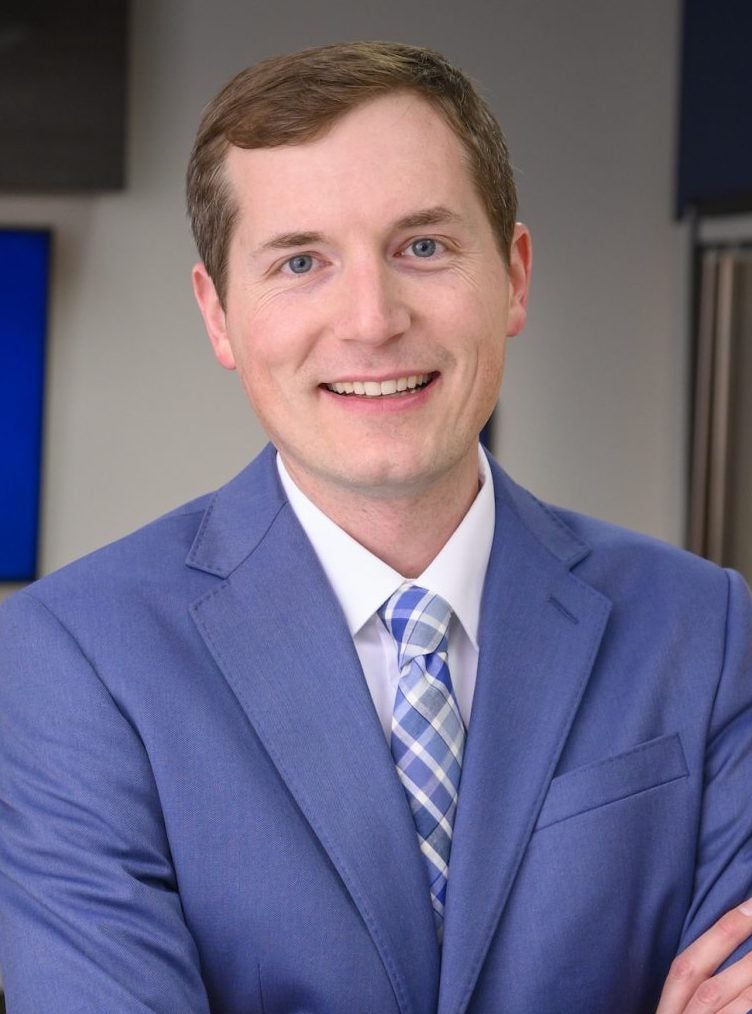 WHO
Matthew Kanagy '08 '14MBA
THE PITCH
An app that provides text, photo and video updates about a patient's care to their family and friends, while maintaining HIPAA requirements
THE INSPIRATION
Staff at Orlando Health Arnold Palmer Hospital for Children recognized how nervous some patient's parents are during long surgeries.
BACKERS
Vocera Communications, a leader in clinical communication and workflow solutions
WHERE YOU CAN FIND IT
App Store and Google Play