Move Forward with a Master of Business Administration from UCF
The UCF MBA is an Association to Advance Collegiate Schools of Business (AACSB) accredited, 39-credit hour program with full-time and part-time schedule options. Through our rigorous curriculum, case study-based learning and teamwork, the UCF MBA equips students with advanced business skills and strong leadership abilities while evolving their perspective and growing their professional network. The UCF MBA is a combination of quantitative and qualitative coursework mixed with a focus on developing strategic thinking, collaboration and leadership skills. With our applicable curriculum, students can directly apply what they learn in the classroom to their work, providing immediate benefits to their organization.
UCF offers three MBA options: executive, evening, and professional part-time or full-time. Our MBA options provide students with the program that best fits their career goals as well as their professional and personal schedules.
Request Information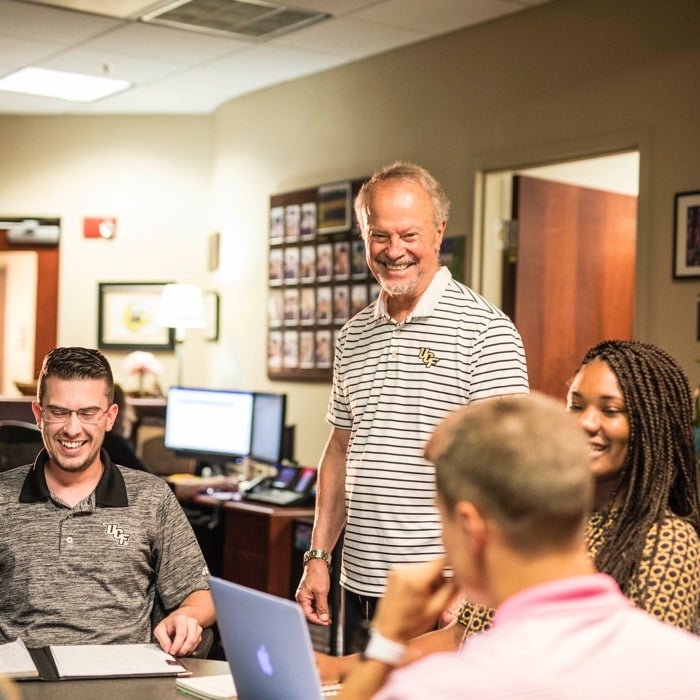 Highlights
Only AACSB accredited graduate college of business in Orlando, Florida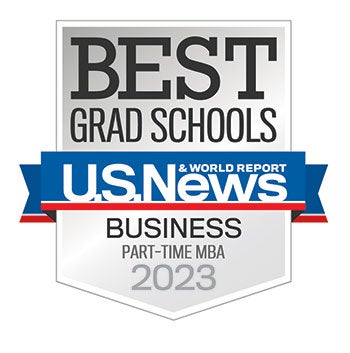 Best Graduate Schools Business Part-time MBA, U.S. News & World Report, 2023
Choose from Our UCF MBA Programs
The UCF MBA is an AACSB-accredited graduate program with a 39-credit hour, 13 course applicable curriculum. It's offered in three different program formats with different levels of admission and professional work experience requirements, as well as campus location.
Not sure what program fits you the best? Register for an info session to learn more about the UCF MBA and our program options.
Register for MBA Info Session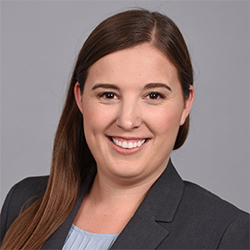 My graduate degree from UCF provided me with the leadership and networking skills that I use every day. I currently lead EY's recruiting efforts at UCF, which has helped to not only set me apart from my peers, but also allowed me to continue our strong alumni network."
Compare UCF MBA Options
Executive
Professional Part-Time
Professional Full-Time
Evening
Program Type
Full-Time
Part-Time
Full-Time
Part-Time
Program Length
19 months
24 months
12 months
32 months (minimum)
Program Format
Cohort, Classroom
Cohort, Classroom
Cohort, Classroom
Classroom
Credit Hours
39
39
39
39
Curriculum
13 courses
13 courses
13 courses
10 required courses
+ 3 electives
Program Location
Downtown
Downtown or
Regional Campus
Downtown
Main Campus
Class Schedule
Daytime
3 Saturdays &
1 Friday per month
Evenings
2 Weekdays
Daytime
Monday – Thurs
Evenings
2 Weekdays
Class Size Cap
24
36
36
70
International Residency
Yes
No
No
No
Tuition
$47,000
$39,000
$39,000
Per credit hour
Program Start
Fall or Spring Term
Summer or Fall Term
Fall Term
Fall Term
Early Application Deadline
March 1
Downtown: Dec. 1
Regional Campus: March 1
March 1
N/A
Early Application Discount
$1,200
$1,000
$1,000
N/A
Final Application Deadline
July 1
Downtown: April 1
Regional Campus: July 1
July 1
July 1
International Student Application Deadline
Jan. 15
N/A
Jan. 15
N/A
Admission Requirements
3.0 Undergraduate GPA, 5 years minimum work experience
3.0 Undergraduate GPA, 3 years minimum work experience
3.0 Undergraduate GPA, 1 year work experience
3.0 Undergraduate GPA, 2 years minimum work experience
GMAT Requirements
No
No
No
No
Have questions? Speak to an Advisor
The advising team works directly with our UCF MBA students as you journey from admission to graduation. They are dedicated to your academic, professional, and personal success through a collaborative advising process that will assist you in achieving your goals.
Reach Out Today
---