Program at a Glance
Program

Master

College(s)

Department(s)

Dean's Office CBA

19
Months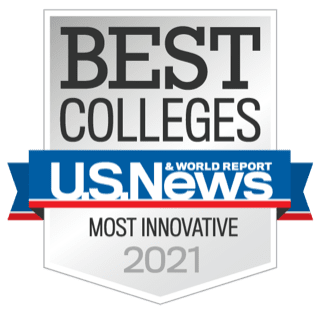 Advance Your Career in Business Administration with an Executive MBA
Designed for mid- to senior-level professionals with considerable work experience, UCF's EMBA offers a leadership-relevant curriculum that provides students with cross-functional business knowledge and encourages application of new theories and principles in real-world situations.
The UCF EMBA consists of 13 courses comprised of core analytical courses that build a solid foundation for advanced functional business topics and capstone courses focusing on "boardroom" leadership development and executive strategy. Innovative teaching methodologies such as team-based projects, interdisciplinary case studies, simulations, debate activities, and self-assessment exercises are used to enhance the EMBA learning experience.
With its cohort format, incorporating the interactions and diverse backgrounds of the participants is an integral part of the UCF EMBA learning experience. The UCF EMBA has created the finest combination of skilled administrators with an executive classroom environment and leading faculty, providing participants with a high level of personal attention from the moment they apply.
The graduate program is offered every August and meets three Saturdays and one Friday per month, 8 a.m. to 5 p.m., over a 19-month period at the UCF Downtown campus.
A week-long international residency – which provides students with an enlightening global business perspective during the fourth term (fall) of the UCF EMBA program – is also included. The residency typically includes visits to two cities within a country or two countries. Previous UCF EMBA international residency locations include: Johannesburg and Cape Town, South Africa; Ho Chi Minh City, Vietnam; Hong Kong; Berlin, Germany; Barcelona, Spain; Milan; and Beijing and Shanghai, China.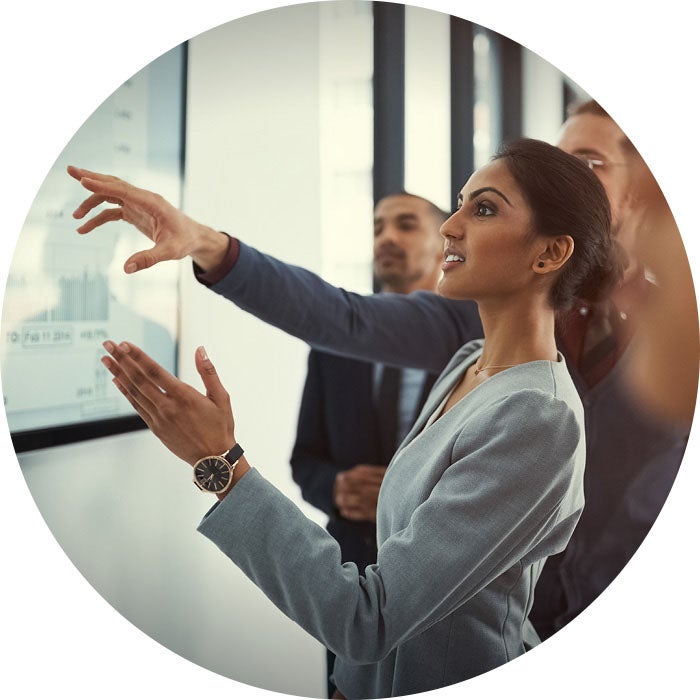 Highlights
Only AACSB-accredited graduate college of business in Orlando

19-month, weekend format

Concierge academic services

Includes week-long international residency
Fall

July 1**E

nroll by

March 1 and receive $1200 discount
Course Overview
Conflict Resolution & Negotiation
Become a strong negotiator by applying tactics and counter-tactics to simulated negotiations, highly interactive team discussions and mock mediations.
International Business Analysis
Gain experience in global business by applying concepts and theories of this dedicated international business course to a real-world, week-long international residency.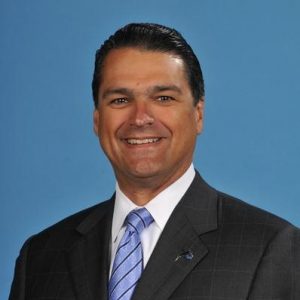 There is no doubt in my mind that if it were not for my MBA from the UCF College of Business, I would not be in the CEO role that I am responsible for today.
Executive MBA Skills
Identify and develop personal leadership style and enhance strategic-thinking skills
Apply the theory and analytical techniques associated with financial decisions to risk analysis, capital budgeting and financial management
Career Opportunities
Operations Manager
Marketing Director
Sales Director
Account Executive
Director of Finance
Chief Financial Officer
Chief Executive Officer

Admission Requirements
The Executive MBA track is taught at the UCF Downtown campus each fall. Students with a bachelor's degree from a regionally accredited institution with a minimum 3.0 GPA and a minimum of five years of professional work experience are welcome to apply. Qualified candidates will be required to take four online assessments in accounting, economics, finance and business statistics. A personal interview is also required.
Along with UCF's general graduate admissions requirements, applicants will need to submit the following:
Official sealed transcripts from each university/college attended
Resume
Goal statement
Three letters of recommendation
---
University of Central Florida Colleges