Program at a Glance
Program

Master

College(s)

Department(s)

Nursing

2-3
Years
$1,194.05
per credit hour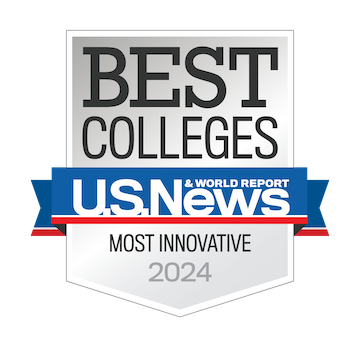 Attain the Clinical Skills and Knowledge Needed to Lead Health Systems
A MS in Nursing (MSN) degree provides you with an opportunity to advance your career and increase your earnings in healthcare. Whether you're interested in educating the next generation of nurses, advancing your leadership role or developing healthcare simulation programs, this program will help you achieve your goals.
Earning your MSN at UCF is both affordable and flexible. There are full-time, part-time and accelerated options offered online — giving you the convenience to learn when, where and how you want. Plus, online graduate nursing programs offer reduced tuition costs through fee waivers for some campus-based amenities.
Ready to get started? Explore the application process and requirements for UCF MSN degrees.
Nursing and Health Care Simulation
Learn to develop and lead nursing and healthcare simulation programs in academic and practice settings. This track allows students to explore various experiences for learning in the simulated environment, develop skills for leading simulation programs and have the opportunity to develop a self-designed project. Here, interdisciplinary teams of healthcare educators, practitioners, computer scientists and engineers come together to develop and use cutting-edge applications for simulation, training and practice to advance healthcare.
Nurse Educator
Prepare for advanced leadership roles by developing an independent expertise in the critical analysis and evidence-based evaluation of complex problems associated with organizations and systems. Curriculum emphasizes evidence-based management and patient-care practices to achieve quality outcomes, innovation in the integration of healthcare services, and expertise in leading collaborative interprofessional teams for the novice and aspiring nurse leader.
Nursing Leadership and Management
Learn to teach in undergraduate nursing and health professions programs at colleges and universities, healthcare agencies, or in the community. In addition to core and clinical courses, you'll complete an internship in your home community under a nurse educator with a master's degree and a faculty mentor. Graduates of this program are eligible to take the optional national exam to become a Certified Nurse Educator®.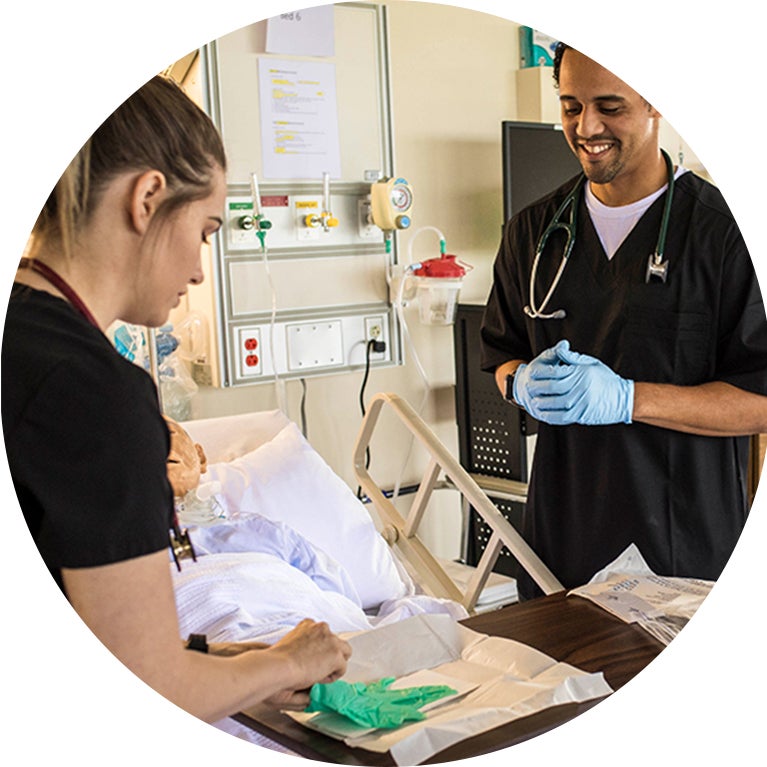 Highlights

The College of Nursing offers fully accredited master's degree programs.

Nationally recognized by U.S. News & World Report among the Best Online Graduate Nursing Programs.

The master's in nursing program at UCF provides options for RNs with a non-nursing bachelor's degree.
Fall

April 1

Spring

September 1
Nursing Skills You'll Learn
Analyze social, economic, ethical, cultural, legal and political issues influencing nursing practice and healthcare in a global context.
Develop and implement leadership, management and teaching strategies for the improvement of health and healthcare quality and safety.
Develop practice models of evidence-based nursing practice incorporating nursing research.
Influence health and public policy in collaboration with other disciplines to improve systems of care and health of communities.
Participate in research and disseminate research findings through presentation and publication.
Synthesize advanced knowledge from the sciences, humanities and nursing theories to support advanced nursing practice.
Plan, evaluate and implement the delivery of healthcare using critical thinking skills in an advanced nursing role.
Career Opportunities
Chief Nursing Officer
Director of Nursing
Health Care Administrator
Nurse Administrator
Nurse Educator
Nurse Simulation
Nursing Manager

Admission Requirements
There are multiple steps to the MSN degree application process. First, you'll need to ensure that you meet the application criteria and physical location requirement. From there, you'll want to attend an info session and schedule an advising appointment.
Applications for the full-time, part-time and accelerated tracks are accepted for fall and spring semesters.
Review the application and requirements for UCF MSN degrees.
The minimum program requirements for an MSN program at UCF are:
Fulfill general UCF graduate admissions requirements.
Earned a BSN degree from a regionally accredited institution. The nursing program must be accredited either with CCNE or ACEN.
Passed an undergraduate statistics course.
Holds an RN license in the state or country in which you practice.
---
University of Central Florida Colleges