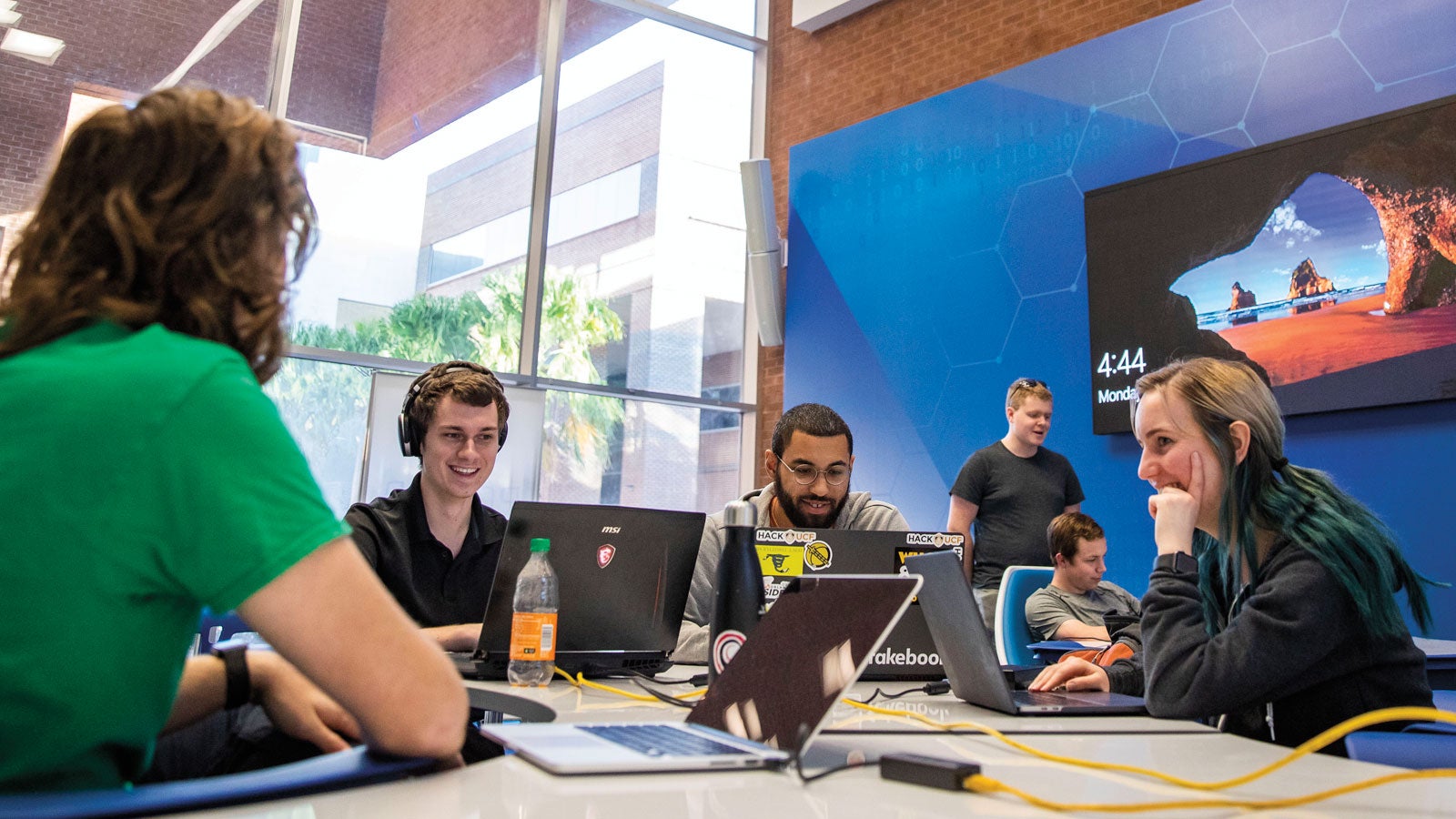 UCF Opens the Lockheed Martin Cyber Innovation Lab
As the need for cybersecurity experts across the nation grows, UCF has created a space where students interested in the field can develop their skills.
Spring 2019 | By Nicole Dudenhoefer '17
The Lockheed Martin Cyber Innovation Lab, located in the Engineering I building, opened in February to foster the next generation of cybersecurity.
The 970-square-foot lab will serve as a learning hub, classroom and the practice center for Hack@UCF, the university's cyberdefense club. The student organization has more than 350 members and has placed first in 41 competitions since 2013.
"Having a centralized space will streamline the way we organize our meetings and practices," says Hack@UCF president David Maria, a senior studying computer engineering. "With this lab, we can practice for competitions, host workshops and speakers, provide cybersecurity tools and resources, give our student members a sense of community and help get them ready for future careers. It's not just a practice space. It's a home for us."
Last year, Lockheed Martin donated $1.5 million to UCF to help create the facility and fund software and technology to support the lab. The defense company will also provide training and mentorship to engineering students for the next 20 years. UCF provides more graduates to aerospace and defense companies than any other university in the nation.
In 2016, the university was named a National Center of Academic Excellence in Cyberdefense Education by the National Security Agency and the U.S. Department of Homeland Security.