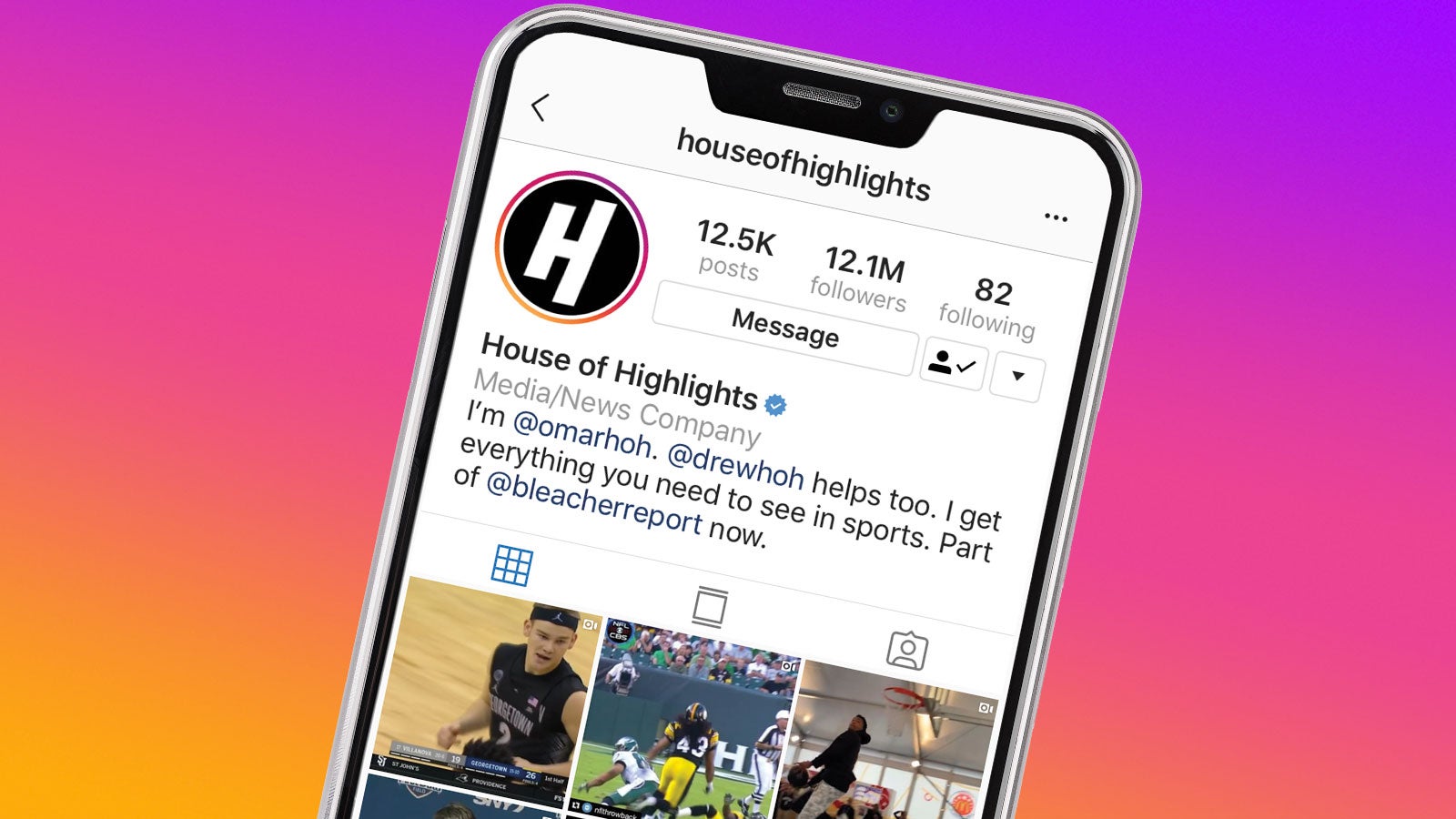 Before he even graduated, Omar Raja '16 launched a popular Instagram account and landed a career with Bleacher Report. Here's how he made it happen.
Spring 2019 | By Nicole Dudenhoefer '17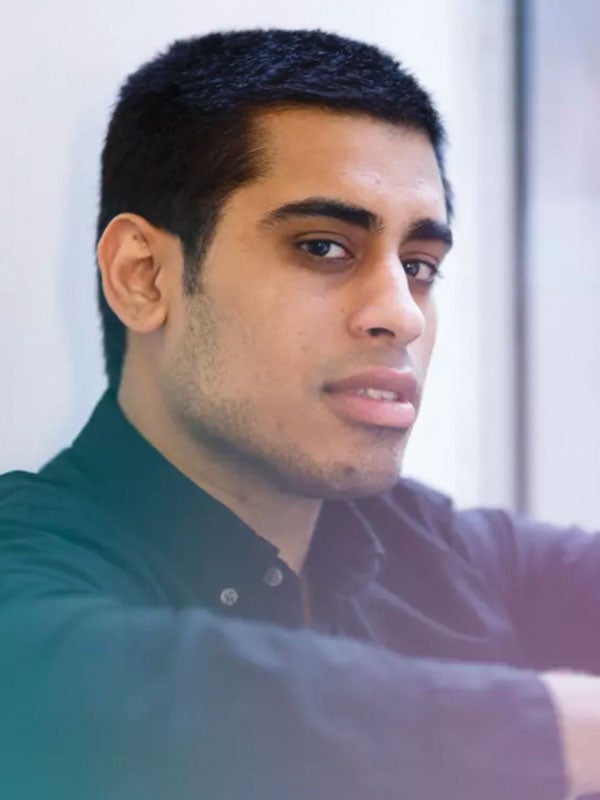 Omar Raja '16 has always loved sports, and he remembers a specific moment from his childhood when he felt its magic. Before a blacked-out playoff game between the Colts and Dolphins, Raja and his father, along with their friends, loaded up a car and drove from their home in Miami to Naples, Florida, to watch the game.
"We were all watching this game in a small, little hotel room with 15 to 20 people. I've never seen more grown men pray for a Dolphins win in my life," Raja says. "That was the moment for me when I was like, 'Oh wow, this is special.' "
As the creator of Bleacher Report's House of Highlights, Raja's job is to curate sports moments his 12 million Instagram followers connect with — the majority of which are instances of athletes' expressions that he turns into relatable memes.
"We don't just get the dunk and assist and the touchdown passes that everyone else gets. We find moments in sports that nobody else finds … and we do it before everybody else — consistently," Raja says.
That consistency first developed in August 2014 as Raja was entering his junior year at UCF. LeBron James had just left the Miami Heat, and Raja was looking for certain highlights that he couldn't find on any social platform. The business major spent three weeks looking for clips and began posting them to an Instagram page he called "House of Highlights."
By early 2016 — five months before Raja's graduation — sports culture website Bleacher Report acquired Raja's account and offered him a full-time job running it. His day-to-day operations change on a monthly basis, but they usually include creating content, posting to the account and traveling to pitch to brands. Raja undoubtedly loves what he does, but it can be challenging.
"The hardest part about [creating] content is you and I can both watch the same video and have different opinions on it," Raja says. "You can't please everybody. You've just got to please the majority."
Last year, House of Highlights expanded beyond its Instagram success with the launch of a live Twitter show. While it was nerve-wracking for Raja to meet athletes when he first started working in the industry, he now comfortably sits down with them, gaining behind-the- scenes insights and capturing moments no one else does, as he always has.
"We found when athletes open up, when they're being honest about what they felt about a certain teammate or a coach, or give more details on what happened during a game, it's what's most successful with our audience," Raja says. "What's great about sports is it makes people from different walks of life come together and celebrate moments that they're passionate about."