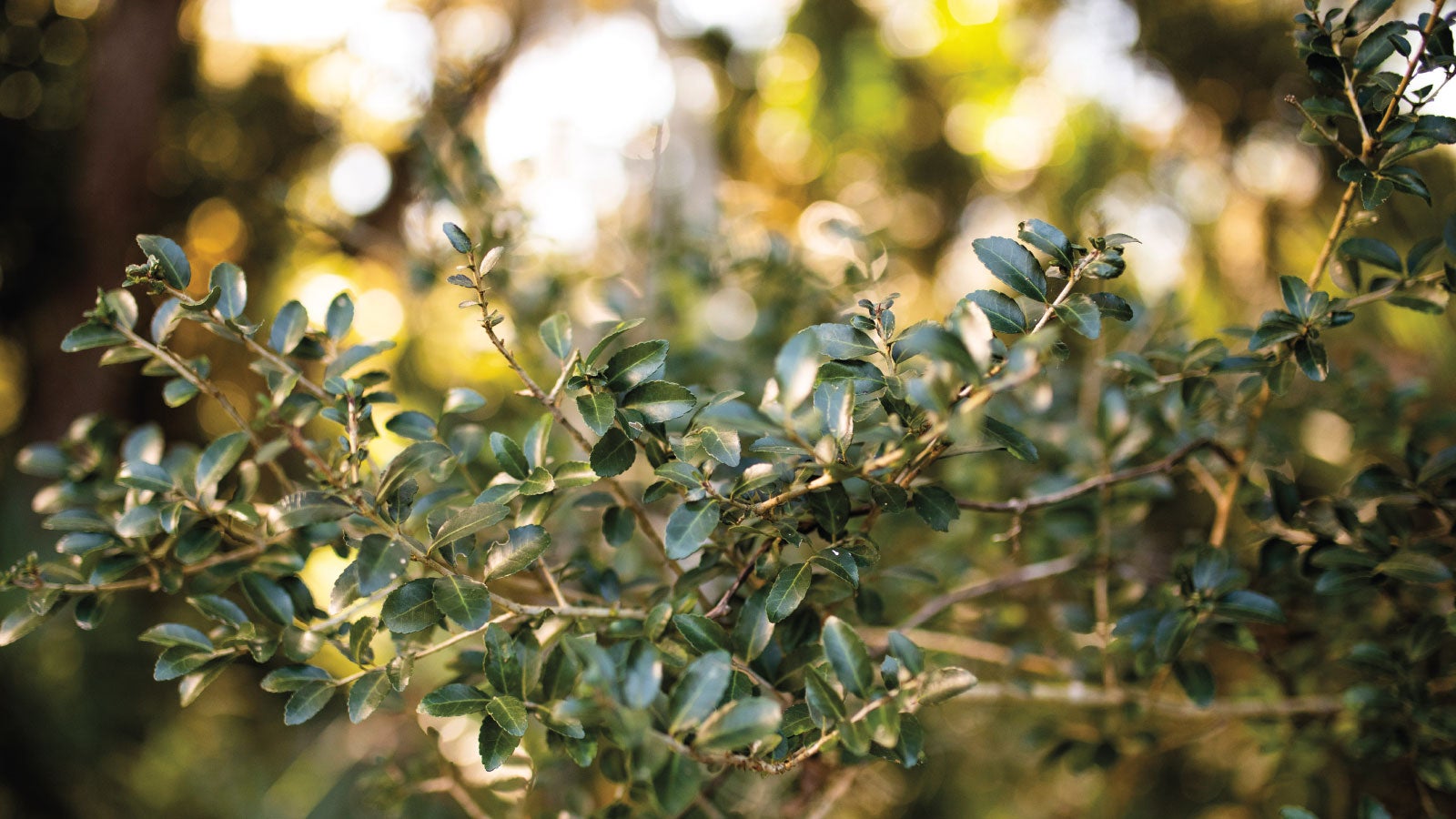 You may not spend much time thinking about tea. Two UCF brothers want to change that.
Spring 2019 | By Gene Kruckemyer '73
Sit back, relax, and enjoy a sip of tea from the only caffeinated plant native to North America — an antioxidant-laden, jitterfree drink that's been consumed for more than 10,000 years. Its name is yaupon [pronounced yoh-pon], and while popular in the distant past, it became known more as an ornamental rather than a food source in the last century.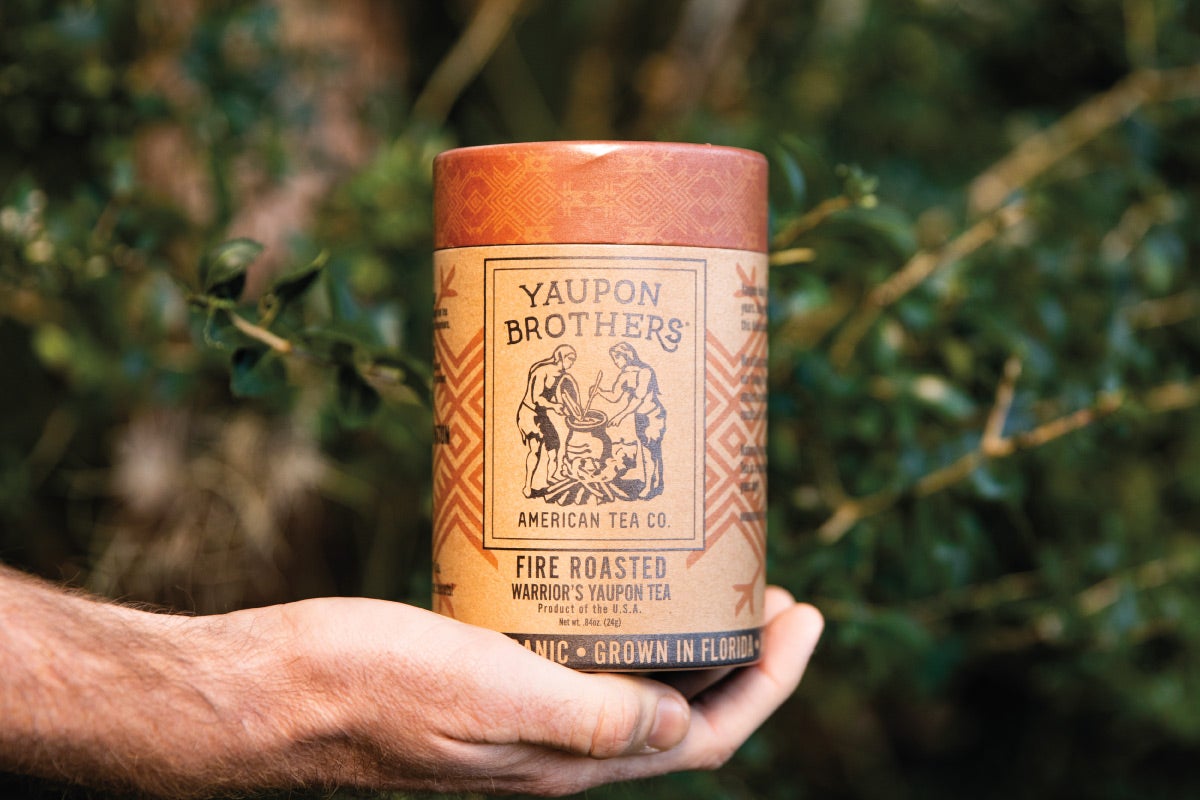 That is, until brothers Bryon White '09 and Kyle, a senior majoring in event management, decided to revive the ancient superfood and create a new product for 21st-century tea drinkers.
Grown in the southeastern United States, yaupon holly was traded by Native Americans to make tea for ceremonies and recreation. During the Civil War, Southerners often drank yaupon tea in place of coffee and black tea.
"Yaupon is such a great edible plant, and it deserves a spot in your cupboard," says Bryon, who earned a bachelor's degree in legal studies at UCF.
The Yaupon Brothers Tea Co. started in 2012, and a year later it became the first processor and grower of yaupon to earn USDA organic certification. The brothers project that the ongoing trend toward natural foods and herbal teas will boost sales in the coming years.
"We've got a lot of happy customers," Bryon says. "Some of them appreciate the novelty of the product, and some just like the way it tastes and that it's grown right here in Florida."
The brothers have a 12-acre farm in New Smyrna Beach, several land leases throughout the state, a production facility in Edgewater, and they helped start the American Yaupon Association with nine other new companies to promote yaupon.
They also promote yaupon business opportunities to farmers, especially citrus growers whose crops have been hit by harsh weather and disease the past several years.
"With yaupon being native, it does not need any fertilizer or pesticides and requires very little water," Kyle says. "This leads to a crop that is more profitable for farmers while leaving less environmental impact on its surrounding area."
"To us, it's a no-brainer. Americans should be drinking more yaupon."

Kyle White
Who
Bryon and Kyle White
The Inspiration
Bryon said the brothers read about Native American consumption of yaupon and were intrigued. "We thought that if it tasted good, somebody would already be making a product from it," he says. "But upon researching this, we couldn't find any yaupon products for sale."
The Pitch
A native-grown tea that provides a jitter-free caffeine boost and is a potent source of antioxidants. "[More than 150] million Americans drink tea every day, and basically all of it is imported from overseas. Yaupon provides the same benefits … and it grows right here [in Florida]," Bryon says.
Backers
UCF's 2017 Joust New Venture Competition ($62,000)
Rally: The Social Enterprises Accelerator ($25,000)
Where You Can Find It
85 U.S. stores, 17 stores in London, 13 in Ireland, and locally at Lucky's Market, Downtown Credo, Infusion Tea, Dandelion Communitea Café and others. It can also be found on Amazon and YauponBrothers.com.