Program at a Glance
Program

Bachelor

College(s)

Department(s)

Tourism, Events and Attraction

4
Years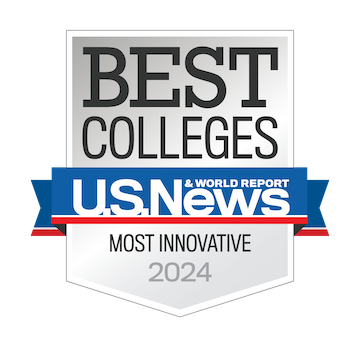 Gain a Solid Foundation in Organizing and Leading Top-Scale Events
Event planning is a highly complex and dynamic field that comes with many challenges and opportunities. The BS in Event Management program provides you with the theoretical and practical tools needed to lead the future of the event industry. Our program provides you with a toolbox of resources, best practices and other skills needed to succeed.
Your courses will cover a broad set of skills that prepare you to manage small to large-scale events — from inception to implementation. Learn from world-renowned educators who bring years of experience to the classroom. Explore topics such as event management, including risk management, marketing, finance and logistics while utilizing the newest technologies and emerging industry trends. Plus, you'll gain greater insight into a wide range of events like fairs, festivals, entertainment and sporting events, meetings and tradeshows. As you progress through your studies, you'll be ready to break into this fast-paced and rewarding industry from day one.
Internships are a great way to put your skills to the test in real-world situations. You'll need to complete three paid internships in the event industry prior to completing the program. This provides you with an opportunity to get hands-on experience, as well as make various connections with industry partners around the Central Florida community and beyond.
After earning a degree in event management, many graduates go on to work in exciting positions with leading employers. You'll also be prepared to continue on to graduate school if you choose to continue your educational journey.
Related Programs:
Highlights

Ranked in the top 5 among best colleges for hospitality and tourism in the world by CEOWorld magazine and in the ShanghaiRankings for research.

Rosen grads have a 97% placement rate upon graduation — working for top industry employers, including Disney, Universal, Hilton, Marriott and the Orange County Convention Center.

More than $225,000 in scholarships are awarded annually to provide students with access to affordable hospitality education.

Study-abroad programs offer partnerships with 21 international universities, including Austria, Australia, Japan, China and the Netherlands.
Undergraduate
Application Deadlines
Fall

May 1

Spring

November 1

Summer

March 1
Fall

July 1

Spring

November 1

Summer

March 1
Fall

March 1

Spring

September 1

Summer

January 1
Start Your Application Today
Ready to get started? Take the next step to save your spot at UCF.
2
Short on time? You can start your application today and come back later to finish.
Course Overview
The Event Industry
Overview of meetings, conventions, special events and exhibitions including the roles of organizations and people involved in the businesses that comprise this industry.
Strategic Event Design
The course focuses on the event planning process beginning with a needs assessment and ending with event evaluation.
Event Technology
Use of technology in the event industry to solidify processes and help people be more productive. Covers types of technology for different event processes.
Event Management Skills You'll Learn
Manage events from inception to implementation
Become an expert communicator — working with a wide variety of people on different teams
Work through and find solutions for challenges that may arise
Build a network of trusted professionals through classes and networking events
Learn how to be adaptable given the ever-changing landscape of the industry
Continue growing your professional skills and opportunities through development opportunities
Career Opportunities
Convention Service Manager
Conference Event Consultant
Event Venue Manager
Event Planning Advisor
Exhibits or Tradeshow Manager
Meeting Manager
Marketing and Event Coordinator
Sales Coordinator/Manager
---
University of Central Florida Colleges