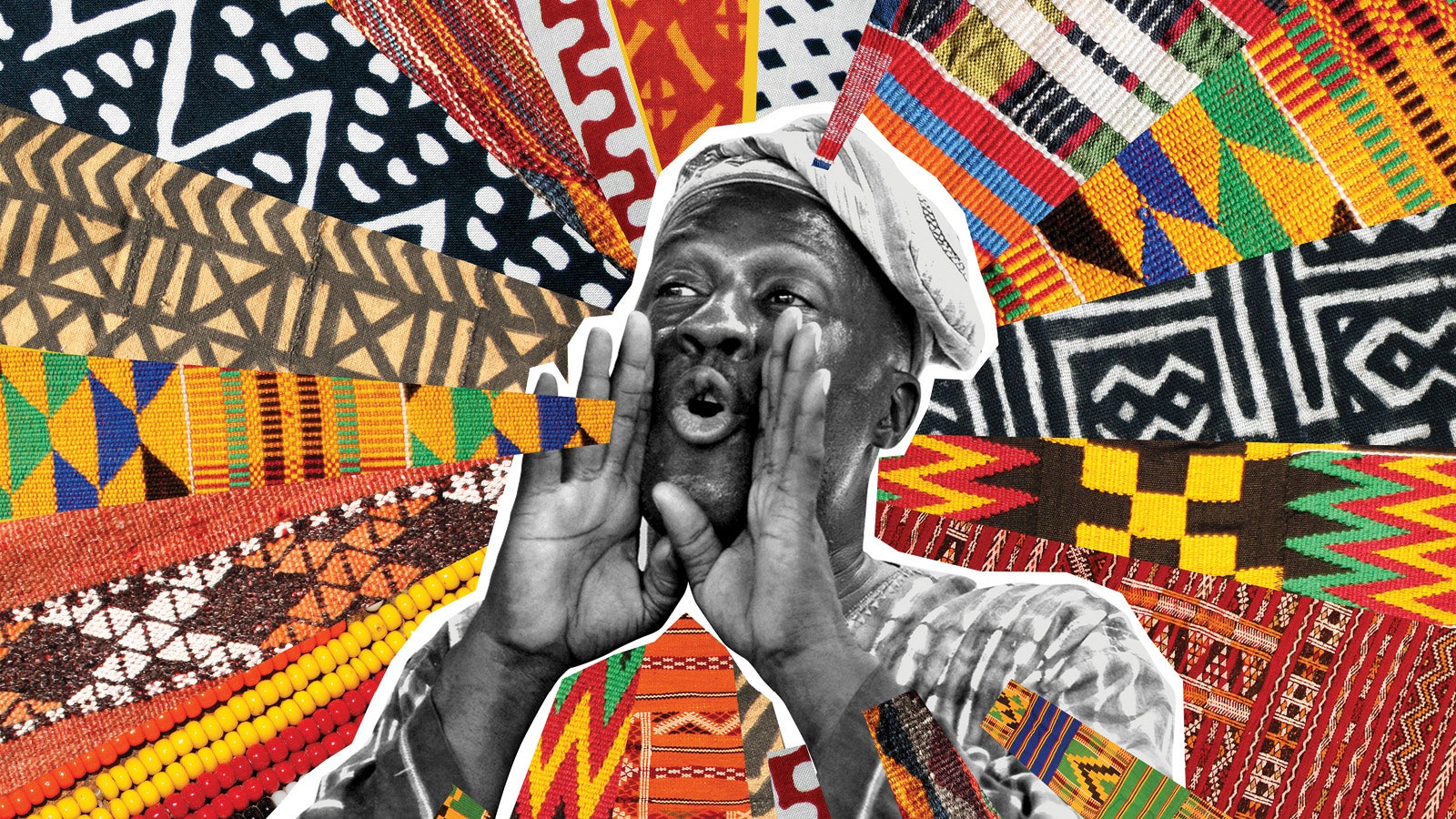 Why I Celebrate My Heritage
Don Harrell shares why his past and present make him proud of his heritage.
Fall 2020 | By Don Harrell
I am a descendant of enslaved Africans.
As an African American, I celebrate the heritage created by my ancestors within the context of their resilience and struggle for survival, liberation and civil rights.
Heritage is the measure of self that has been passed down from generation to generation. It dictates how we look at and relate to the world. My heritage is heavily reliant on cultural memory — the link between the past, present and future.
Though I was born in America and grew up in Virginia, I share 93 percent of my DNA with the people of West Africa and the Southern Bantu, which may explain my fascination with African culture and my lifelong preoccupation with it. My wife, Tutu, is of Nigerian ancestry with a royal lineage that hearkens back through many generations of African history.
Tutu possesses uncanny cultural memory that we have been able to put to good use in our efforts to serve society. Together, we embarked on a cultural journey more than three and a half decades ago to celebrate and share both our individual and common heritage through the intersection of arts and activism.
When I asked my wife why she celebrates her heritage, she replied, "I celebrate my heritage because it is my life." That is an answer consistent with African thought and practice, both traditionally and contemporarily, as the music, dance and art of Africans represent their very existence — and their love for their heritage shines through like the sparkle of a diamond.
When we founded Orisirisi African Folklore, our performing arts and arts education company, Tutu showed me that the celebration of her African heritage was indeed her life. She has traveled far and wide to share her heritage through singing, dancing, storytelling, drumming and fashion out of love for humanity, her sense of duty and her desire to teach others.
In the same way, I celebrate my African American heritage because it, too, is my life. Through celebration, African American heritage sustains itself, which is one of its abiding characteristics. The celebration is key to both its survival and the realization of its ideals.
My cause became to uplift African Americans by reacquainting them with our African culture, while enhancing their sense of pride in their cultural roots and using my skills as a storyteller and drummer to effect positive social change.
When we started this husband-and-wife team, we did so as volunteers presenting programs for Brownie troops, senior citizen gatherings, places of worship, schools and libraries. For three years it was a performance here and a class there, before we formalized our celebrations of African and African American heritage into Orisirisi African Folklore.
After doing so, it became quite evident to us that we were celebrating our heritage not only because of our lives, but because it affected the lives of the thousands of people young and old who celebrated with us, including the audience members of the approximately 12,000 shows we had the honor of presenting at Epcot from 2000 to 2009.
I have taught in the classroom for 20 years — 11 at UCF — but also outside the classroom for all my adult life through expanded venues at festivals, museums, conferences, radio and TV programs, and anywhere else my wife and I can share the love of our culture.
Through the years, we love that our African and African American adventure has been rooted in the traditions mentioned above and include a healthy dose of the African obligatory audience participation.
I celebrate my heritage because of those who came before me, a strong and majestic people. And now this culture is our life — and the heritage that we're striving to keep alive.
---
Don Harrell is an adjunct in UCF's Africana Studies program, where he is currently teaching Evolution of Hip-Hop. His company's name, Orisirisi (pronounced O-re-she-re-she), comes from the Yoruba word meaning "different things."