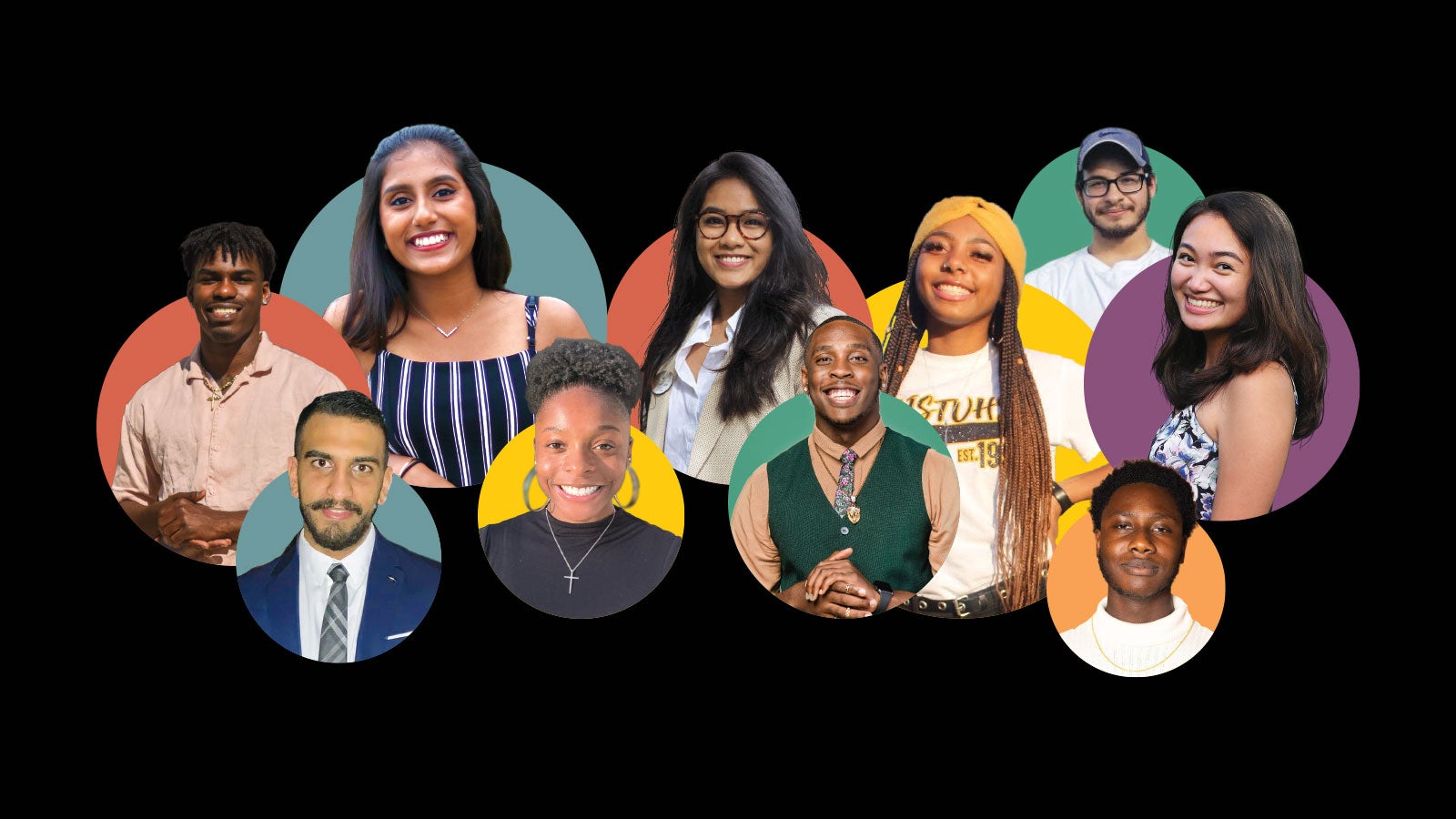 As our country reckons with our past and its lasting effects on today's society, students in UCF's cultural organizations remain focused on a better future.
Fall 2020 | By Jenna Marina Lee
In 2018, junior Ashleigh Allman arrived at UCF ready to embark on her college career four months after enduring the most traumatic experience of her life — the shooting at Marjory Stoneman Douglas High School that killed 17 of her peers and injured 17 others.
She needed a fresh start, and she needed the support of a community and family. She found what she was looking for in one of UCF's registered student organizations, SISTUHS Incorporated.
"They were a big part of my healing," says Allman, an advertising/public relations major who is now the group's public relations chair. "I found a group of Black women like myself who I was able to speak to on a deeper, personal level. Once I became a member, I had a place to come home and a group of women to call family."
Students can join more than 35 cultural registered student organizations through UCF's Office of Student Involvement. The students who shared their stories for this article all echo Allman's sentiments — their organizations have become a home away from home; their fellow members, a family. Their bonds are rooted in similar values, a love of food and traditions, and a commitment to lifting each other up.
UCF believes that excellence comes from difference. These students and organizations are working to enact change that will finally eradicate injustice and inequality, so that we can live up to our country's founding principle: All [humans] are created equal.
What Recent Events
Have Taught Me
---
"Everything has been overwhelming with the current events in the U.S. and the Philippines. Over the summer, the Philippines president passed an anti-terror law that has a very broad definition of what constitutes terrorism. This law takes away human rights and freedoms. If you're protesting, expressing opposition against the government, then you're considered a terrorist. Media is being censored and shut down there. I started advocating over the summer to bring awareness to the issues. I think using your voice is really important. Before college, I was considered shy, and it took a lot of courage to actually talk to people. Joining the Filipino Student Association helped me find my voice."
Kaitlin Altamirano
Nursing
Filipino Student Association president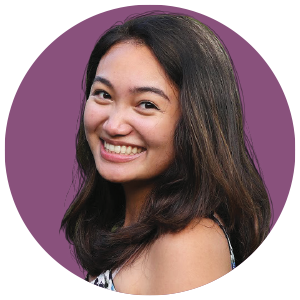 ---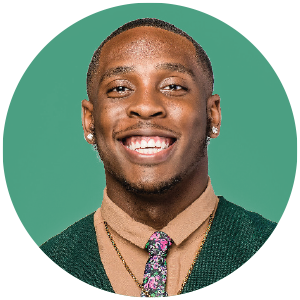 "I have a niece in Chicago who is turning 2 in December. What is the world going to look like for her when she's grown up? If
we continue along the path that we are now, I don't think there will be a world for her, and that truly frightens me. I just want to give her the sense that somebody is fighting for her. I don't want anybody to feel like they can't live in a world they were born into."
Stedmon Ihejirika
Architecture pending
Black Student Union co-multimedia director
---
"This is a wake-up call. We need to end police brutality and the mistreatment of African Americans, but I also think there's a global problem [of injustice and discrimination]. We have to use this [time] to create a ripple effect of change. For example, there is an Indian cream company that was called out because its products promote being light-skinned. The Indian Student Association is planning to have a workshop with the Asian Pacific American Coalition to talk about why colorism is so apparent in the Asian and Indian communities. I think what's happening in this country is allowing us to have conversations that we couldn't have before and potentially solve these big issues that spread across cultures."
Sampada Nyalapatla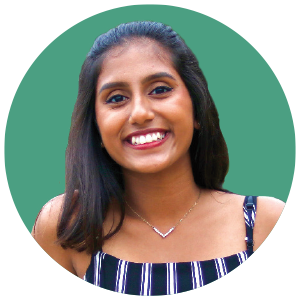 ---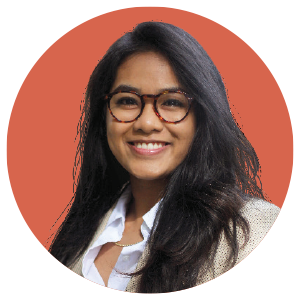 "I went to one of the Black Lives Matter protests in Winter Park. I was marching alongside a Black woman and at one point, [the protest leaders] asked everyone to kneel. During that time, we recited all the names of the Black people who had been recently killed. I heard the lady beside me whimpering and crying quietly. The more we got through the names, the more she cried. It made me tear up. This lady may not even know these people, I may not have known her, but I felt what she felt. The fact that I felt her hurt angered me but that anger pushed me — there's still work to be done."
Norynne Caleja
How I'm Taking Action
---
"I'm studying to be an animator so I can create my own coming-of-age television series. I want it to be a show that anybody could look at the screen and say, 'That's me.' Growing up, I didn't see many people on TV who looked like me or did things I did. As a Black male, there's always a stereotype that we're rarely supposed to show emotions. Am I just supposed to hold it in? In my show, I want to specifically let my young Black male viewers know that it's OK to be happy, to be angry, and of course cry. They're basic emotions that they shouldn't be robbed of."
Fridson Janvier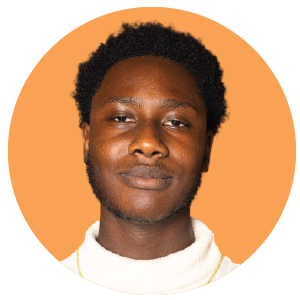 ---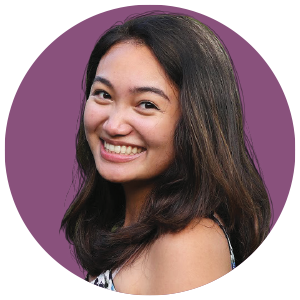 "Over the summer, we collaborated with the Florida Asian American Student Union and other Filipino Student Associations across Florida to plan an art exhibition. The goal was to show pride and resilience through art. UCF's FSA presented on the history of the Philippines, covering pre-colonial through post-colonial eras and educating audiences about the anti-terror law."
Kaitlin Altamirano
---
"I decided to start a business, and we're basically a consultant company for startups — a team who helps people organize and start working toward the path of their dream. The entire business mission is generational change. How can we make this generation better than the previous? I feel like once we come together as a generation, no matter what skin color, we can start working to get past a lot of our issues."
Stedmon Ihejirika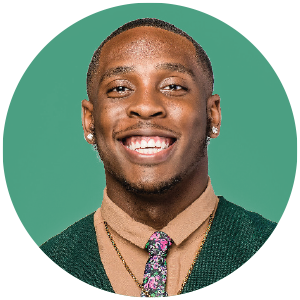 ---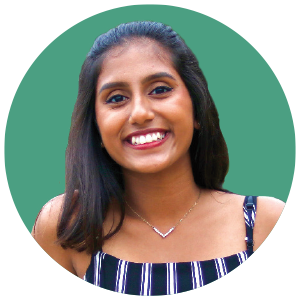 "I started another student organization over the summer called Girl Up Orlando. My heritage and my Indian roots bring out the feminist in me because growing up, I saw so many things women had to face. In my mind, it's about more than helping an individual person. If you empower and educate girls and women, the family becomes better and it's a way of escaping out of the cycle of poverty, so in the end, you're helping society as a whole."
Sampada Nyalapatla
What I Hope For the Future
---
"I don't want anyone harmed anymore. I don't want any more racial wars. I just want straight peace. I don't like arguing, and I don't like fighting. I like communicating. I like for us to come to an agreement and an understanding: "OK, this is what I didn't like. This is what I will fix." I want us to just talk things out and resolve issues through communication."
Stephen Blackwood
Health sciences 
Caribbean Students' Association team leader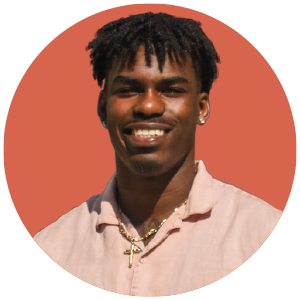 ---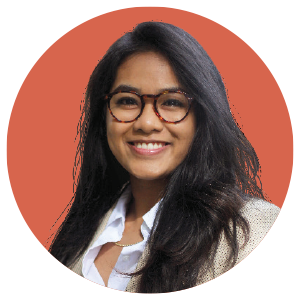 "UCF has had several discussions and forums since President Cartwright arrived, and I hope that the university takes action — not just performative action — to implement initiatives that they're hearing requested from student leaders. I'd love to see the establishment of the Asian/Pacific Islander American Faculty and Staff Association because we don't have one, and we have Black, Hispanic and LGBTQ+ faculty and staff associations. I also hope diversity and inclusion conversations will be brought up during Board of Trustees meetings. The board makes decisions and shapes policy at our institution, and they need to care about our large minority population."
Norynne Caleja
---
"I want us to change cancel culture. You don't have to cancel everything, especially people. Let's work on educating them. Maybe I'm optimistic, but I really think that people aren't born to innately do bad things. Oftentimes I think people do or say bad things because they're ignorant of why it's a problem. If we just keep canceling people and don't take the time to educate them, that person will just keep doing that thing, and no one is better for it."
Sampada Nyalapatla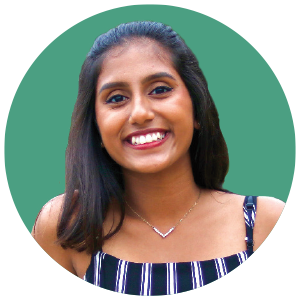 ---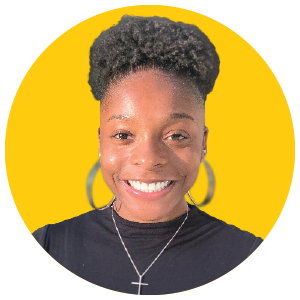 "I just really want people to educate themselves more and have understanding and empathy for others. We have the election coming up — read up on the politicians, read what they're advocating and campaigning for and vote for what's right."
Leah Freeman
---
"I hope for the Saudi Students Association to get more involved in the community at UCF and become one of the most active organizations. I really want the students at UCF to visit Saudi Arabia and experience our culture."
Mohammed Albar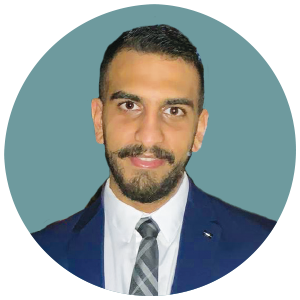 ---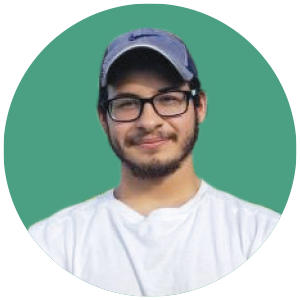 "I hope for equal opportunity. There's the thought that if you work hard, you can truly achieve the American dream, and that's something that's been sold to us for a long time. And I feel like it's only a half-truth. We see people working hard constantly, some people are working more than 40 hours a week at two jobs, and still they struggle to make it paycheck to paycheck. I feel like in a better world and a more progressive society, no matter what, if you objectively work hard, you should be able to guarantee yourself a successful future."
Hector Cumba
Political science
Puerto Rican Student Association public relations representative
---
"Although I do think UCF is an amazing school, I feel like we should have mandatory sensitivity training for everyone because there are people who genuinely don't know how to treat people of different races, ethnicities or genders. Everyone can think their way is absolute, but when their ignorance is harming other people, that's an issue. Beyond UCF, I'm hopeful that the murder of people who look like me ceases. I would like the justice system to also really step it up. We heard for months, "Arrest the officers who killed Breonna Taylor." And when the ruling finally came down, only one officer was charged for the bullets that missed her body. Imagine how that makes me and other Black people feel? Minuscule is the answer. I really want the slap on the wrist to be harder for those who commit such acts. If not, it just opens the floodgates of "if they can get away with it, then anyone can get away with it."
Fridson Janvier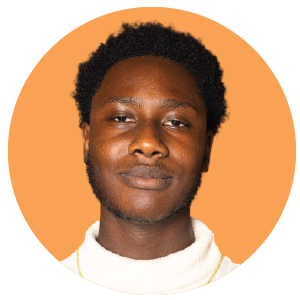 ---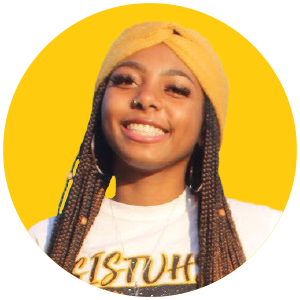 "People often say the solution to [racism and discrimination] is coming together, and I agree. As a society, we need to start accepting people for their differences. I think that's where we go wrong as a country. When it boils down to things like your skin color, the foods you eat and where you come from, we need to get to a point where if we cannot relate or understand, we still acknowledge and respect others' differences. In SISTUHS, one thing we're taught early on is when you see a SISTUH, you see a friend. It doesn't matter if they're white, Black, Indian or whatever — you're a resource of support for that person. I think if we all embodied that attitude, we would be better people and have a better political climate."
Ashleigh Allman