Program at a Glance
Program

Bachelor

College(s)

Department(s)

Nursing Practice

4-5
Years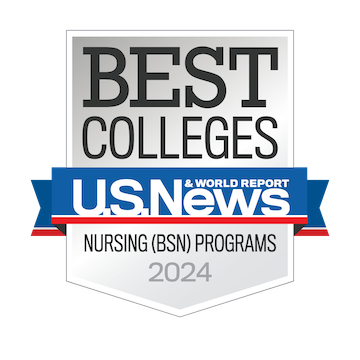 Prepare to Help Lead the Future of Healthcare
A Bachelor of Science in Nursing (BSN) degree prepares you to provide comprehensive care in a variety of acute, community and rehabilitative settings. The program emphasis includes clinical nursing practice, health promotion and maintenance, and preparation for assuming leadership roles. The baccalaureate curriculum also provides you with the foundation for graduate study in nursing if you choose to continue your education.
With flexible, convenient and affordable options, you can complete you degree while balancing school, work and life. Ready to get started? Explore the application process and requirements for UCF BSN degrees. Please note that UCF nursing programs are limited access. You must be admitted to UCF before you can apply to the College of Nursing's BSN program.
Nationally accredited by the Commission of Collegiate Nursing Education (CCNE), our nursing programs meet the educational eligibility criteria for licensure as a registered nurse (RN) in the state of Florida.
Traditional BSN
The traditional BSN provides you with a basis for professional nursing practice. The program has four tracks: traditional, accelerated second degree, concurrent and RN to BSN. Admission is limited and occurs once a year on UCF's Orlando, Cocoa and Daytona Beach campuses. You'll want to apply to this program prior to your junior year of college.
Second Degree BSN
If you have a non-nursing bachelor's degree and are now pursuing a career in nursing, you'll want to select the second degree BSN track. A full-time 'lock-step' program, it takes four consecutive semesters to complete, including summers. Admission is limited and occurs each summer on UCF's Orlando campus.
Concurrent ASN to BSN
This path provides qualified students with an opportunity to take ASN courses at approved state colleges while concurrently taking BSN courses at UCF. You'll complete your ASN degree with more than half of your BSN credits already earned, allowing you to complete your BSN degree from UCF sooner.
RN to BSN
If you're currently a registered nurse with an associate degree or diploma in nursing, the RN to BSN track provides you with an opportunity to earn a BSN. Each applicant is reviewed individually and guided to prevent repetition of previous coursework. Courses are primarily online with some face-to-face classes. Contact the College of Nursing for specifics on the RN to BSN program.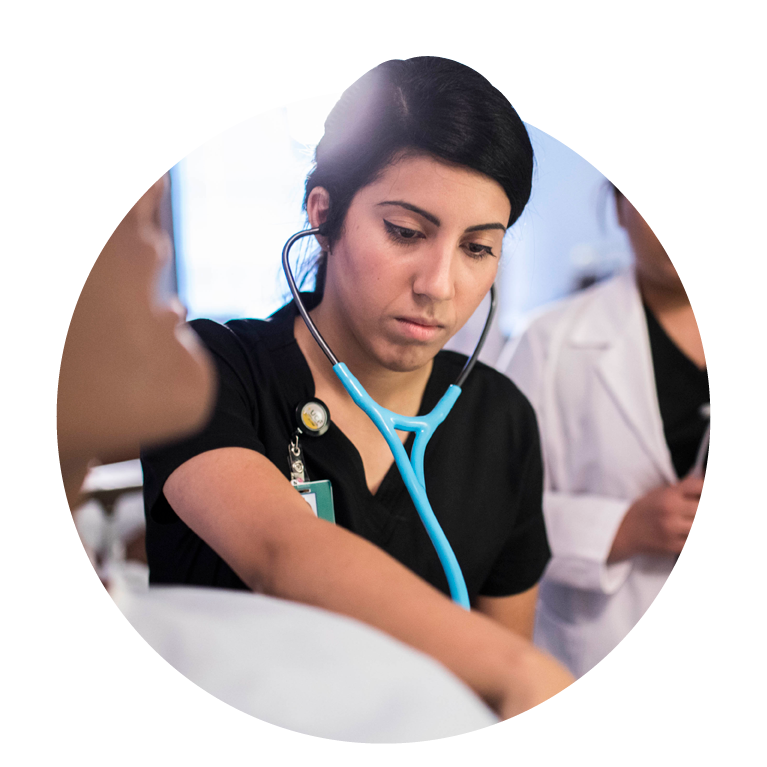 Highlights
UCF educates the most newly licensed BSN nurses in the state university system.

A significant number of UCF BSN graduates choose to stay in Florida after completing their degree — 92% of them.

The NCLEX-RN first-time pass rate of recent BSN graduates is 97% which far exceeds both state and national averages.

Florida has one of the highest employment levels of registered nurses who earn an annual mean wage of $69,510.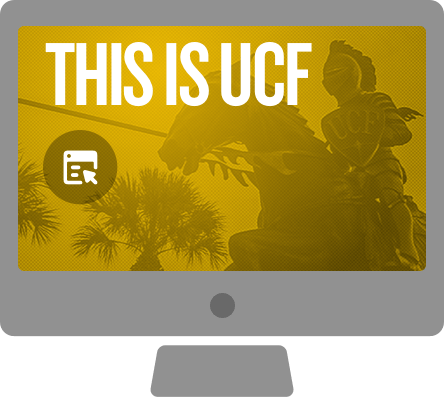 Nursing BSN Application Deadlines
Application deadlines vary by track. Please note that you first must be admitted to UCF before you can apply to the College of Nursing's BSN program.
Start Your Application Today
Ready to get started? Take the next step to save your spot at UCF.
2
Start your UCF undergraduate admissions application at least three months before before the BSN application deadline.
Nursing Skills You'll Learn
Identify emerging healthcare problems, appraising current evidence, and its potential for application to improve outcomes.
Demonstrate effective professional communication as part of an interdisciplinary team, collaborating to provide for optimal health outcomes.
Analyze the healthcare policy process for the improvement of healthcare for all.
Demonstrate competence in the management of information and the application of technology to deliver quality care.
Develop health promotion and disease prevention interventions at the individual and population level to improve health.
Actualize professional values such as altruism, autonomy, integrity, social justice and respect for human dignity.
Provide the highest quality of nursing care across the lifespan and continuum of healthcare environments.
Career Opportunities
Hospital Nurse
Nurse Case Manager
Nurse Informatics Specialist
Clinical Nurse Specialist
Staff Nurse
---
University of Central Florida Colleges