Program at a Glance
Program

Bachelor

College(s)

Department(s)

Dean's Office CAH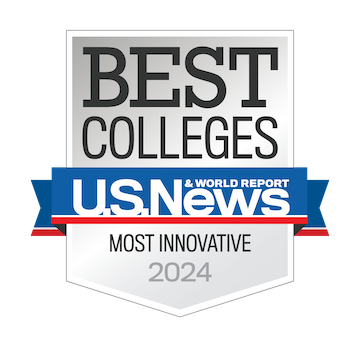 This program is offered by UCF at the Valencia West Campus.
The Bachelor of Design in Architecture was created to meet the local need in Central Florida for an architecture program. The Bachelor of Design (B.Des.) degree program is a partnership with Valencia College and the University of Florida, as part of a 2+2+2 program to enable students to complete an NAAB accredited architectural program in Central Florida. Note: Architecture (B.Des.) majors must have continual access to a computer. Contact the Architecture advising office (407-582-5500) for the minimum hardware and software specifications.
Admission Requirements
Completion of an Associate of Arts (A.A.) in Architecture (or similar program) that meets the common course prerequisites of the Bachelor of Design in Architecture program.
Submission of a completed UCF application packet.
Participation in a competitive review prior to acceptance.
Completion of the General Education Program (GEP) at UCF or equivalent.
UCF admission files from other transfer students will be reviewed on an individual basis to determine if prerequisites and General Education Program requirements are met.
Successful completion of PHY 2053C, or its equivalent, with a "C" (2.0) or better is required.
Degree Requirements
Students who change degree programs and select this major must adopt the current catalog.
Departmental Residency Requirement consists of at least 36 semester hours of regularly scheduled 3000-4000 level courses taken from the UCF School of Visual Arts and Design.
Students must earn at least a "C" (2.0) in each required course and maintain an overall GPA of at least 2.0.
Co-op credit cannot be used in this major.
Students should consult with an architecture advisor before selecting the major, and at least annually thereafter.
Completion of at least 120 semester hours of course work, including all required courses.
No more than 12 hours of overlap allowed in majors or minors completed in the School of Visual Arts and Design.
Undergraduate
Application Deadlines
Fall

May 1

Spring

November 1

Summer

March 1
Fall

July 1

Spring

November 1

Summer

March 1
Fall

March 1

Spring

September 1

Summer

January 1
Career Opportunities
UCF prepares you for life beyond the classroom. Here, you'll experience a wide range of opportunity, like learning diverse skills from world-renowned faculty to networking with top employers across Central Florida to gaining first-hand experience in internships nearby. Achieve your degree and more as a Knight.
Architect
Architectural Drafter
Building Inspector
Civil Engineer
Contractor
Industrial Engineer
Interior Designer
Real Estate Appraiser
Set Designer
---
University of Central Florida Colleges