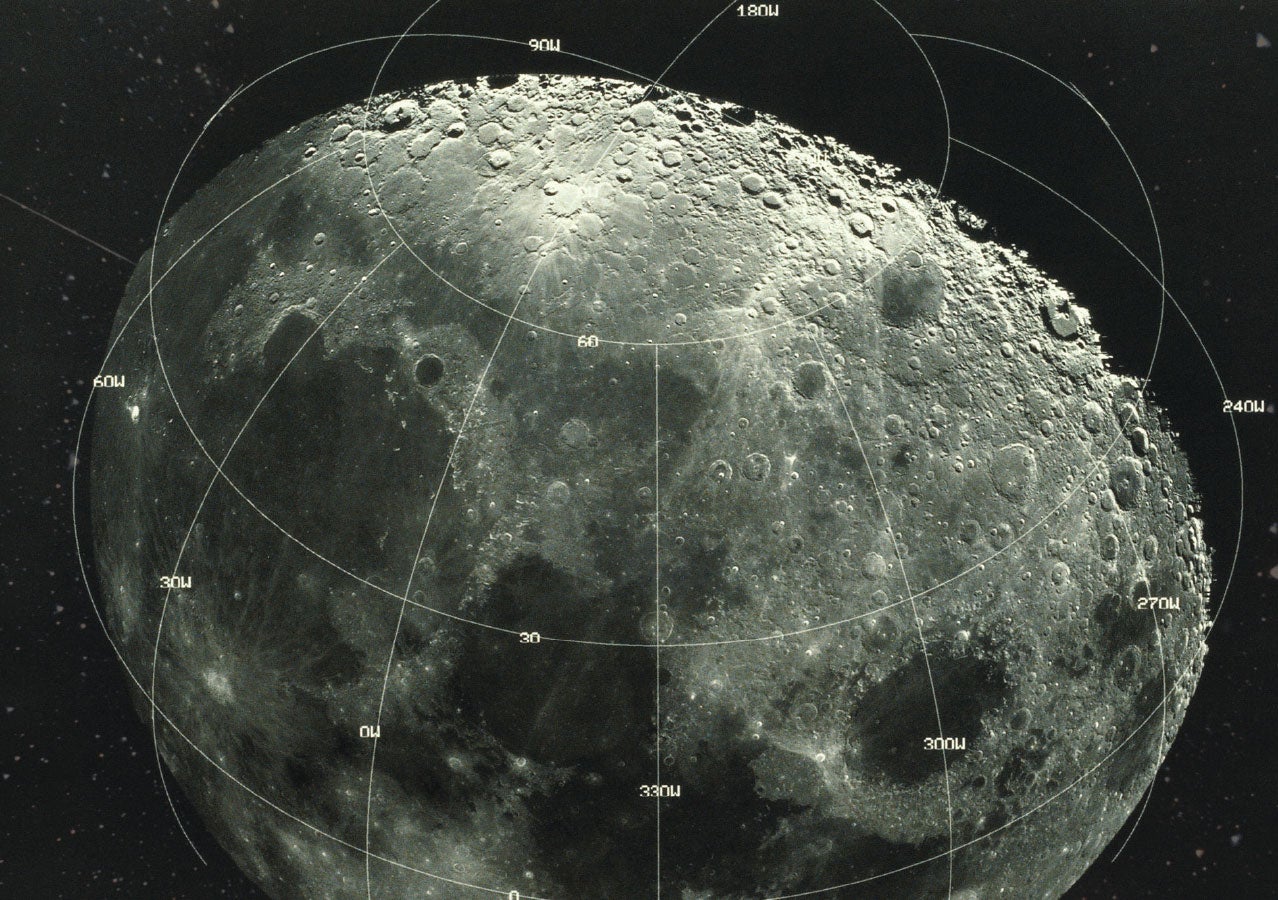 Reaching for the Stars — and Asteroids and Moons
Thanks to a $6 million NASA grant awarded to physics professor Daniel Britt, UCF will be establishing the Center for Lunar and Asteroid Surface Science (CLASS), a hub of research investigating the physical properties of celestial bodies. Part of NASA's new Solar System Exploration Research Virtual Institute, CLASS will join eight other research teams around the country in a collaborative partnership to further space science. "This makes UCF a leader in the area of solar system exploration, and CLASS makes Central Florida integral to NASA's exploration future," Britt says.

Record High
The record-setting temperature that a new antenna — developed by UCF Associate Professor Xun Gong and Ph.D. student Haitao Cheng — can withstand inside high-tech turbines powering aircraft and electrical generators
Knights Make Their Trademark
UCF ranked among the top 25 universities in the world for patents awarded in 2012. The National Academy of Inventors and the Intellectual Property Owners Association ranked institutions based on data from the U.S. Patent and Trademark Office, which placed UCF 21st with 72 patents. Also competing at the event was the KnightMoves Dance Team, which placed ninth in the Hip-Hop Dance division.
Cheer Up
For the ninth straight year, UCF Cheerleading has earned a top-five finish at the College Cheerleading National Championships. At the 2014 event, held at the ESPN Wide World of Sports, the squad placed second in the Division 1A finals. It's the 19th time that the team has finished in the top 10 in 21 years — including national championships in 2003 and 2007 — under head coach Linda Gooch, '85.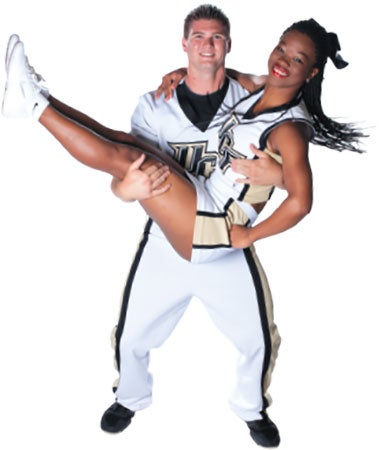 Big Catch
Winning total catch of fish by Kyle Oliver and Hunter McKamey of the UCF Bass Fishing team to outscore a field of 130 teams at the Bassmaster College Series Regional Tournament at Lake Okeechobee (Fla.)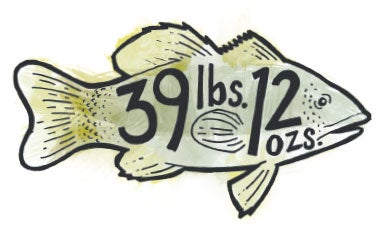 ILLUSTRATION BY Danny waters, '05
Eat Like an Elite Athlete
"The best athletes keep a diary of their food intake," says UCF Associate Professor Jeffrey Stout, recently named the William J. Kraemer Outstanding Sport Scientist of the Year by the National Strength and Conditioning Association. The director of the Human Performance Lab at UCF's Institute of Exercise Physiology and Wellness also advises writing down how you felt after each meal. "Did you have a lot of energy? Did you feel bloated? This is important because you want to identify those foods that agree with you." And with what type of treats does Stout reward himself and his family? "Fresh fruit — apples, bananas and oranges for adults and children," he says.

Signature Pieces
UCF graduate research professor Peter Kincaid has collected antique writing instruments for more than 30 years, and he's donated a portion of his collection to create "The Art of Fountain Pens," a new exhibit at The Charles Hosmer Morse Museum of American Art in Winter Park, Fla. "I've always been interested in the combination of art and technology," says the co-director of the modeling and simulation graduate program. The exhibition features more than a hundred fountain pens and advertisements dating back to 1875.
"Fountain pens are part of the evolution of technology of writing — and they're beautiful."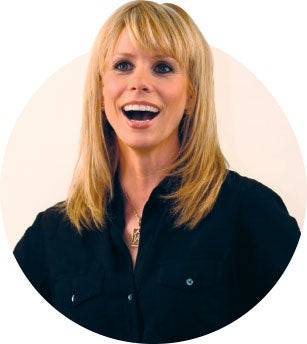 STAR POWER
Cheryl Hines, '90, received a star on the Hollywood Walk of Fame. The two-time Emmy-nominated "Curb Your Enthusiasm" actress told Variety magazine that her first paying gig as an actress was as a Janet Leigh stand-in for a recreated "Psycho" shower scene at Universal Studios Florida. She currently stars in the ABC comedy "Suburgatory."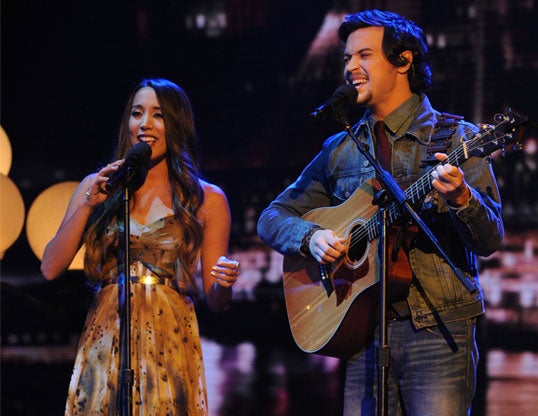 KNIGHTS HAVE THE X FACTOR
Sierra Deaton, '13, and Alex Kinsey, a UCF senior, sang their way to a $1 million recording contract in December on the Fox Network reality show "The X Factor." The 22-year-old Central Florida natives, who are a couple as well as a singing duo, survived elimination for 25 episodes on their way to the finale, where they earned enough viewer votes to take the title. Their debut album for Sony Music is scheduled for release this summer.
PHOTO COURTESY OF Michael Becker/FOX
UCF Tops for Grads' Success
Florida universities got their report cards back for 2013, and UCF earned an A+ for preparing graduates for the workforce to the tune of a $2.6 million performance bonus. Ranked first out of 11 institutions, UCF recorded 69 percent of its alumni as hired or furthering their degrees one year after graduation. The university also had the lowest cost per undergraduate out of all universities in Florida at $20,281 per student.
The rest of the best ranked as follows:
University of South Florida (tied with UCF)
Florida Gulf Coast University
Florida International University
Florida State University
University of North Florida
Florida Atlantic University
University of Florida
University of West Florida
Florida A&M University
New College of Florida

NeW SET OF WINGS
Students are riding in style this semester on new UCF shuttle buses. Wrapped in contemporary graphic designs, including a stylized Pegasus motif by art professor Victor Davila, '97, the new fleet of shuttles serves 60,000 students.