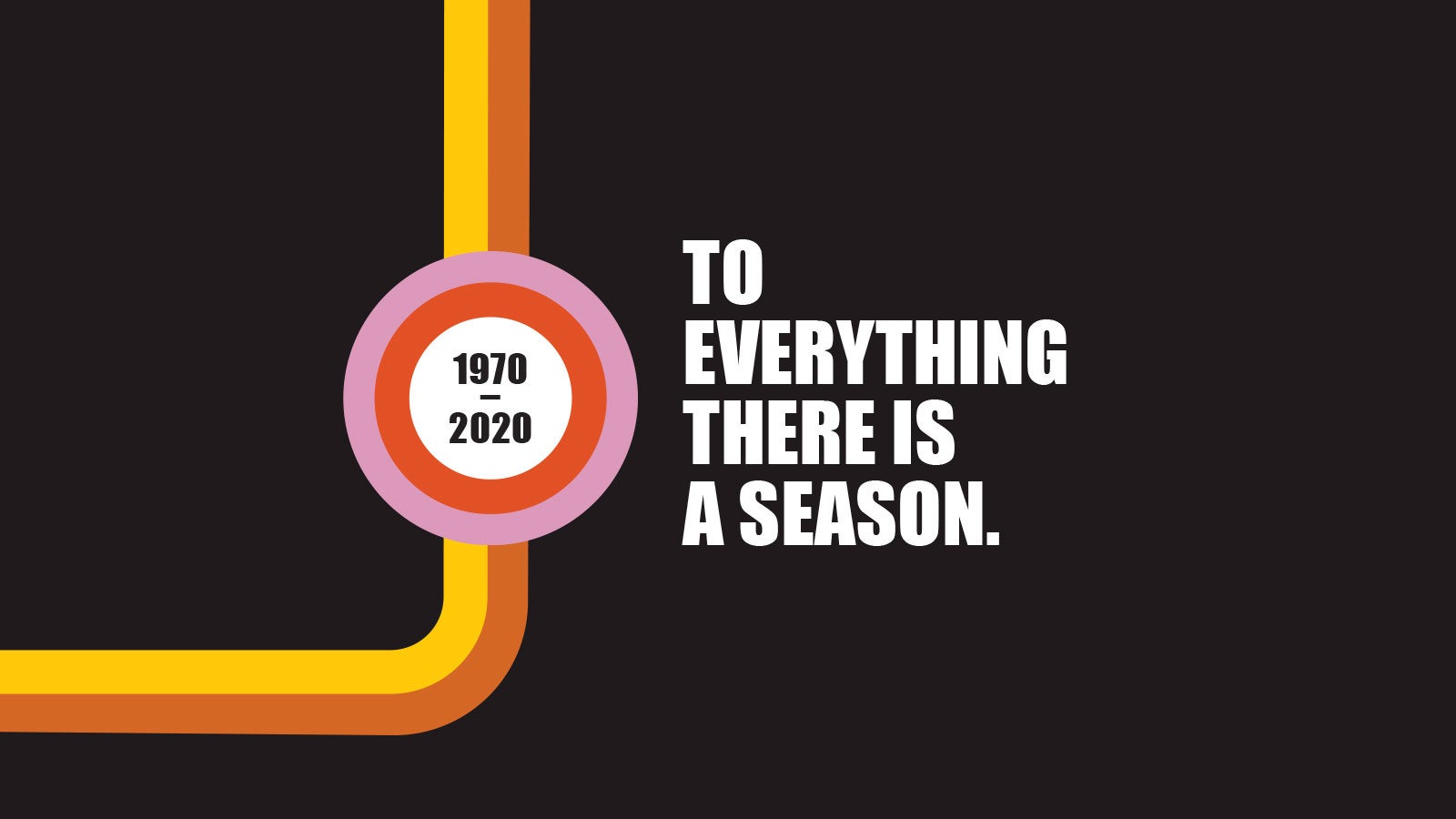 Still Turning: 1970 – 2020
Using inspiration from UCF's 1970 yearbook, we honor the first and most recent graduating classes through photos and timeless lyrics.
Summer 2020 | By Nicole Dudenhoefer '17 and Jenna Marina Lee 
In 1970, the Vietnam War raged on, the Beatles broke up, the first gay pride parade took place in New York City, the first Earth Day inspired a national conversation about environmental issues, and UCF (then Florida Technological University) saw its first graduating class earn their degrees.
Lifted from the university's first yearbook, Pegasus, the lyrics to The Byrds' "Turn! Turn! Turn! (To Everything There Is a Season)" prove to be timeless.
Life reveals the best and worst of humanity. And at times, like now, life can be incomprehensible and heartbreaking. Some of the lyrics below are hard to read because we're still battling oppression, hate and injustice. We still mourn lives lost to senseless violence. And we're still demanding change because we will always endeavor to do what's right. And we endure with our persistent hope that peace and love will prevail.
As a tribute to the first and most recent classes of graduates, here's a look at life during their eras as Knights.


TO EVERYTHING THERE IS A SEASON.
A TIME TO EVERY PURPOSE, UNDER HEAVEN.


---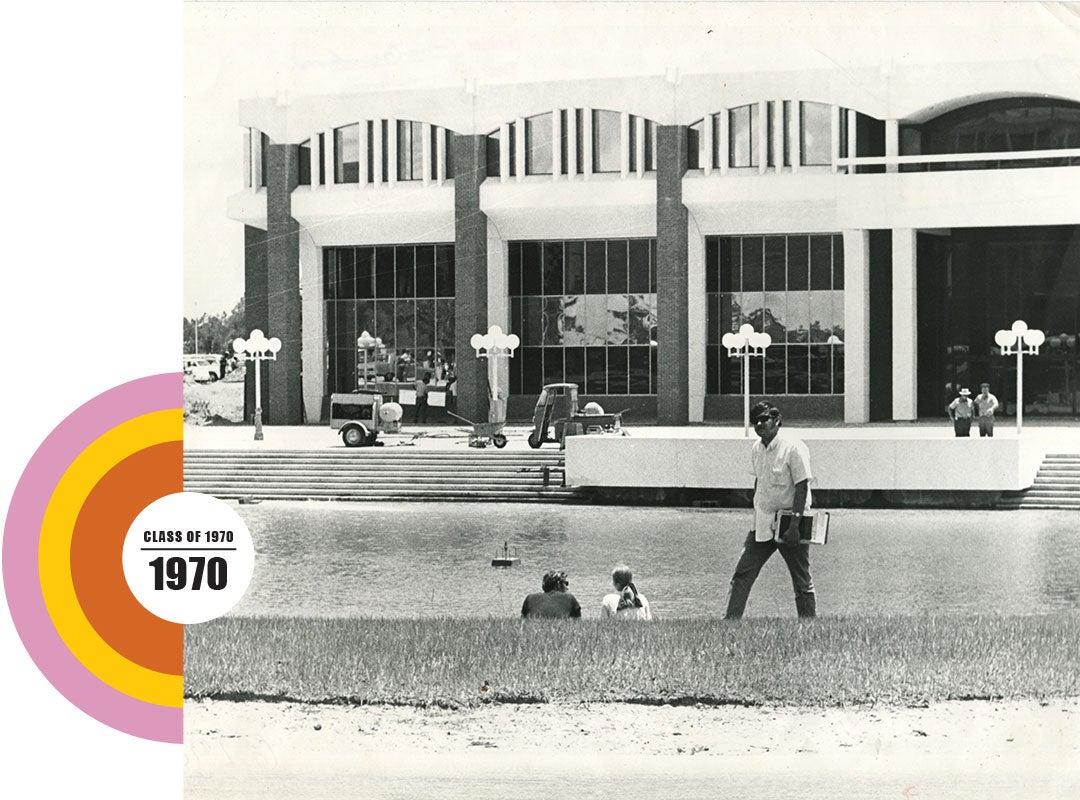 A TIME TO BE BORN.
A TIME TO DIE.


Students have always been drawn to the
Reflecting Pond
 near the library as a place to study, relax and enjoy time with friends since the university's first days in 1968.
---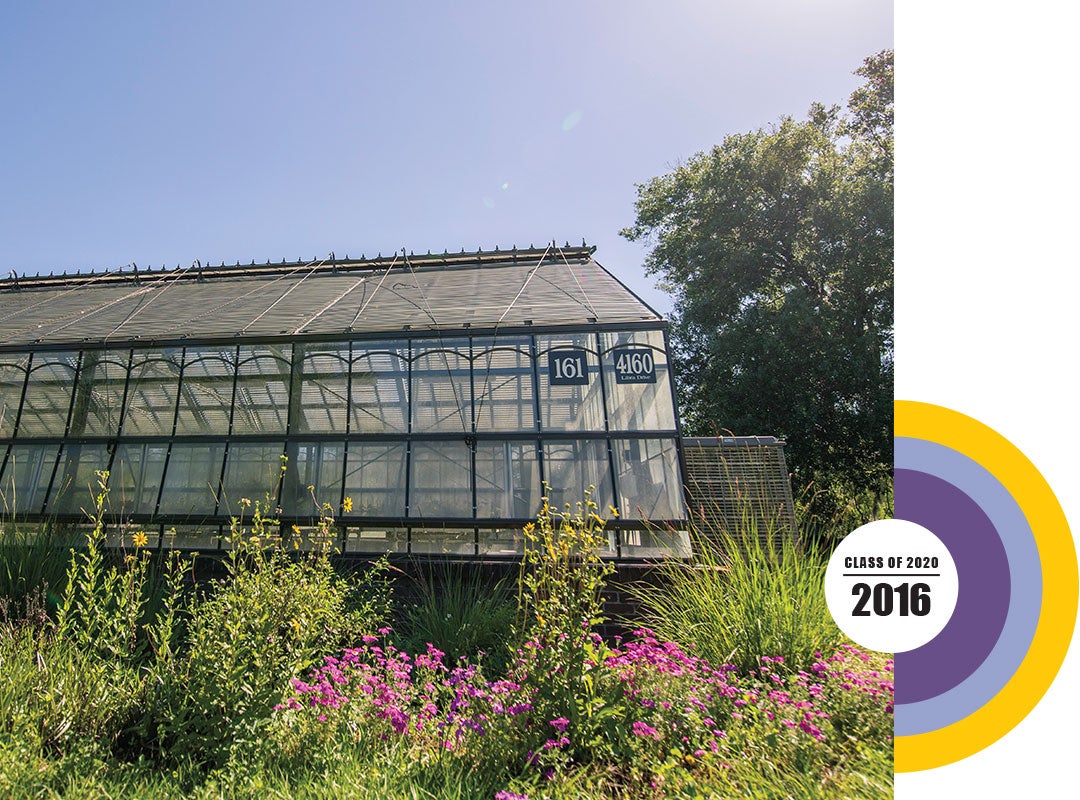 A TIME TO PLANT.
A TIME TO REAP.


Established nearly 40 years ago, the 
UCF Arboretum
has expanded to 82 acres, which include a community garden, honeybee hives and this greenhouse (opened in March 2016).
---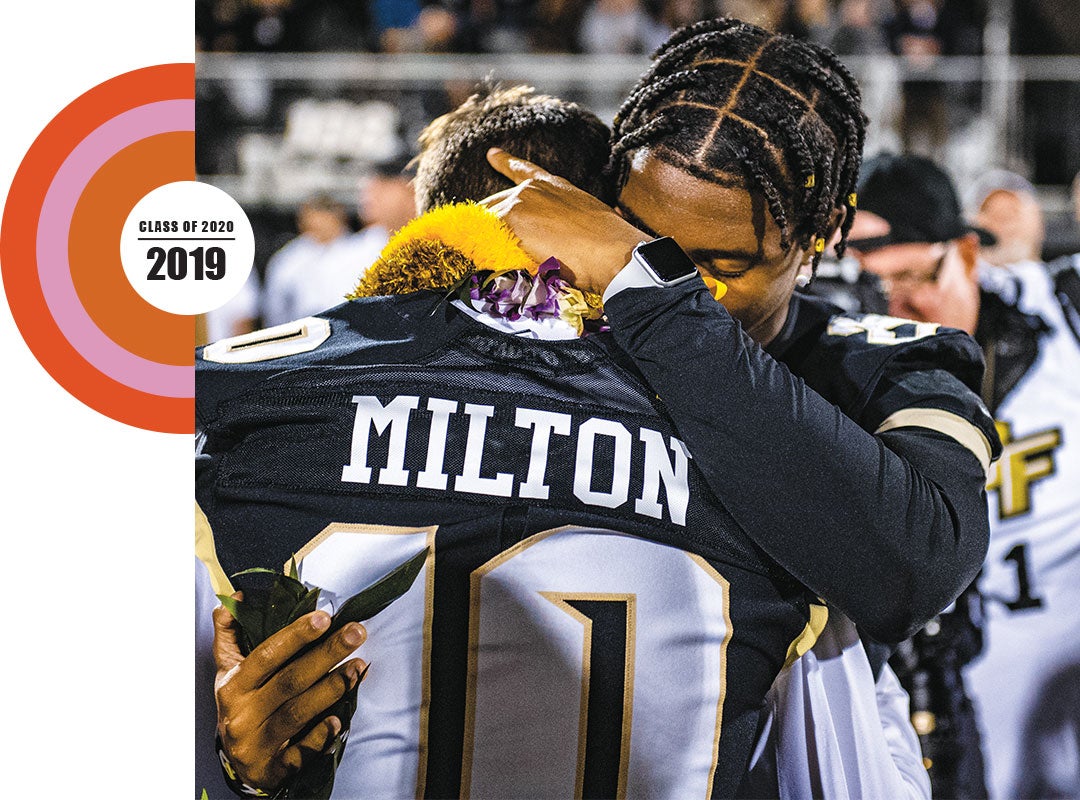 A TIME TO KILL.
A TIME TO HEAL.


Bonded by their shared experiences as teammates who continue to heal from devastating injuries, Brandon Moore and McKenzie Milton '19 embraced during Senior Knight.
---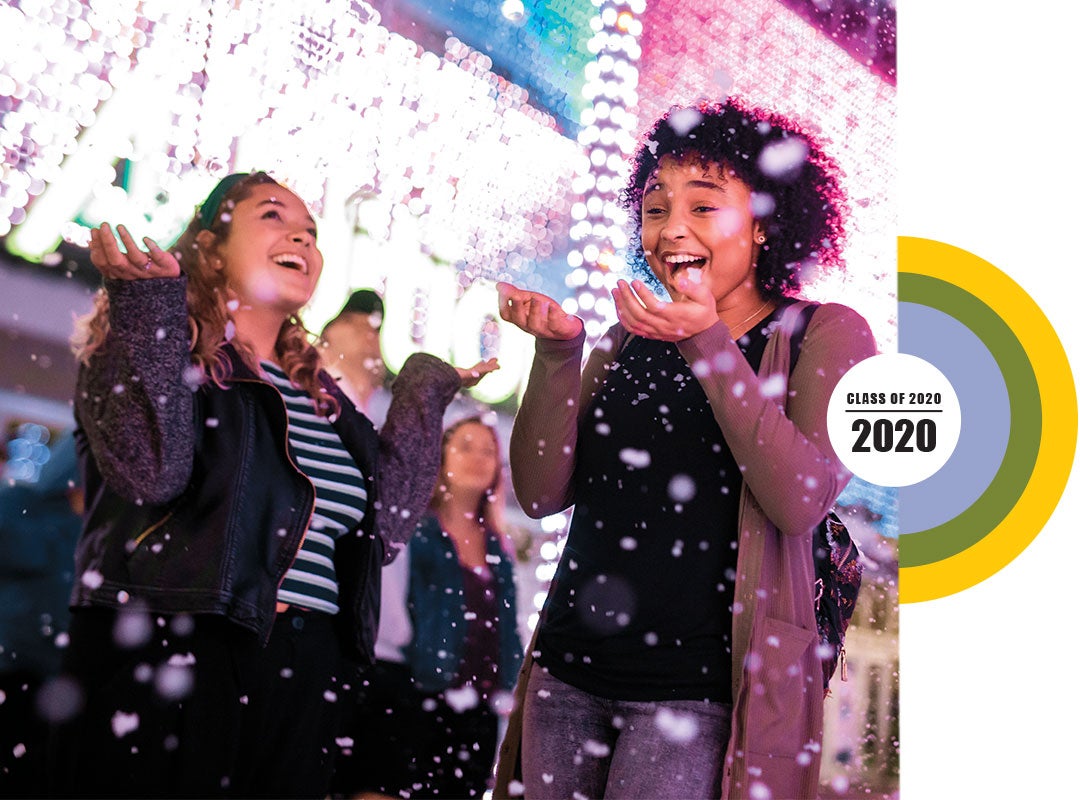 A TIME TO LAUGH.
A TIME TO WEEP.


Chelsea Velez and Vanessa Alvarez played in faux snow at Light Up UCF, an annual winter festival held at
Addition Financial Arena
.
---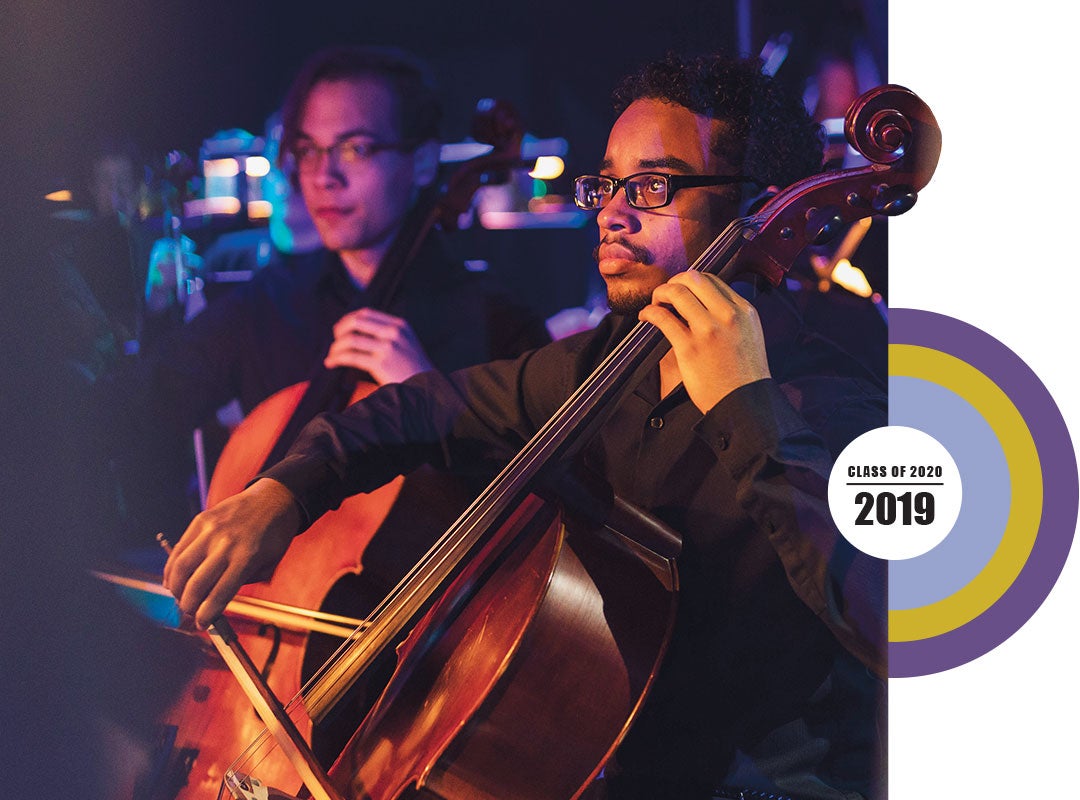 A TIME TO BUILD UP.
A TIME TO BREAK DOWN.


Graduate music student Aramis Ruiz-Ruiz '19 played the cello as part of UCF Celebrates the Arts, the annual creative showcase that's been sharing UCF's talent with the community since 2015.
---
The university's first president, 
Charles Millican
, built a culture that embraces individuality and inclusivity. "We do have an interest in each student and each person who comes to this campus," he said at a 40th anniversary event. "I'm deeply proud of the way [UCF] has continued to work to preserve that basic idea."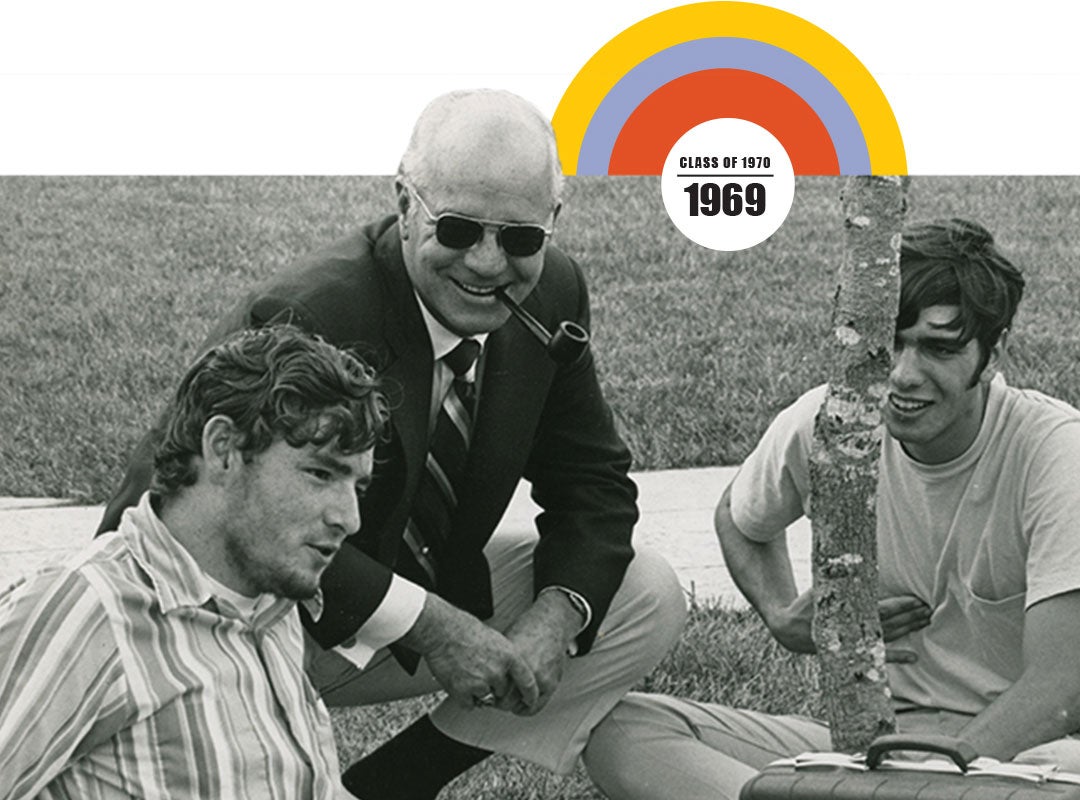 ---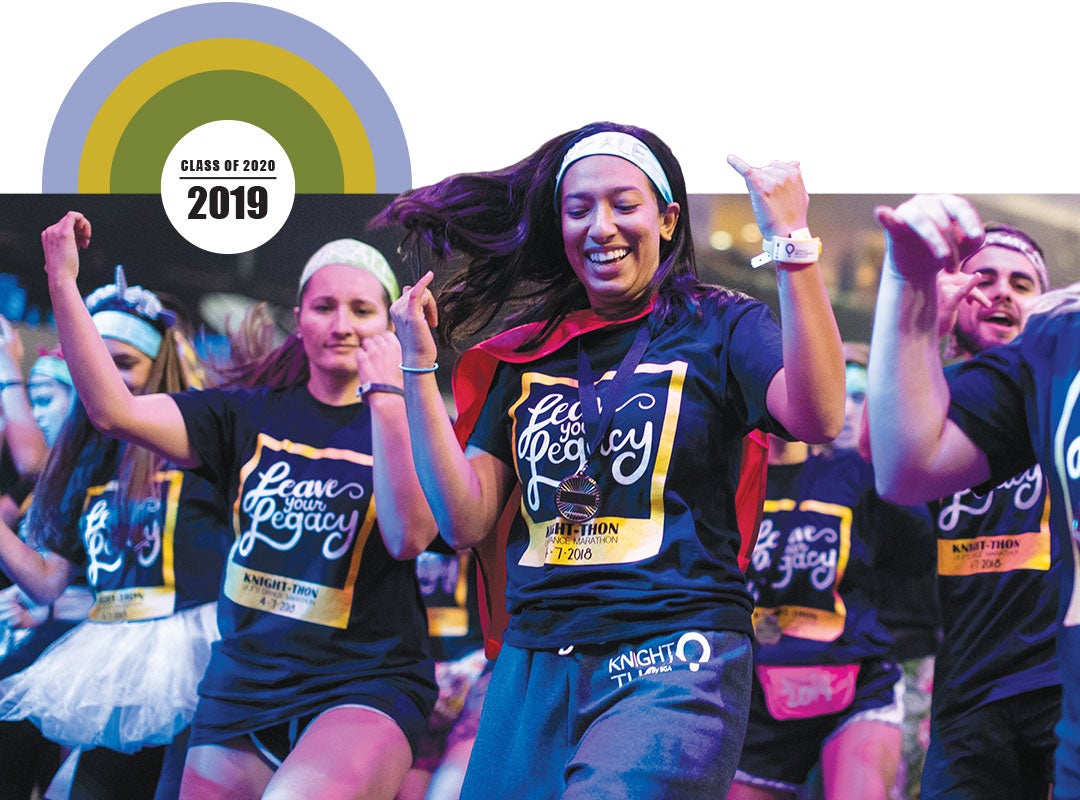 A TIME TO DANCE.
A TIME TO MOURN.


For more than 20 years, students have showed off their moves during
Knight-Thon
's annual 20-hour dance marathon, which raises funds for Children's Miracle Network Hospitals.
---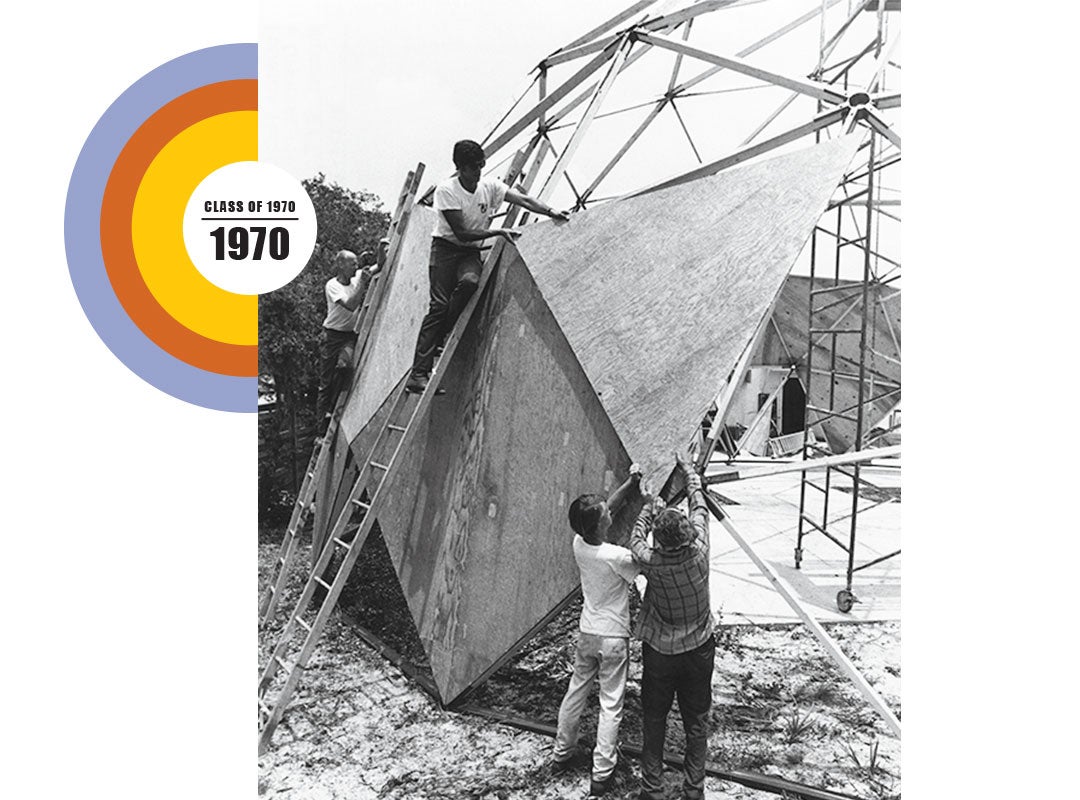 A TIME TO CAST AWAY STONES.
A TIME TO GATHER STONES.

Two geodesic domes once housed the art department and a foundry for sculpture classes on campus.
---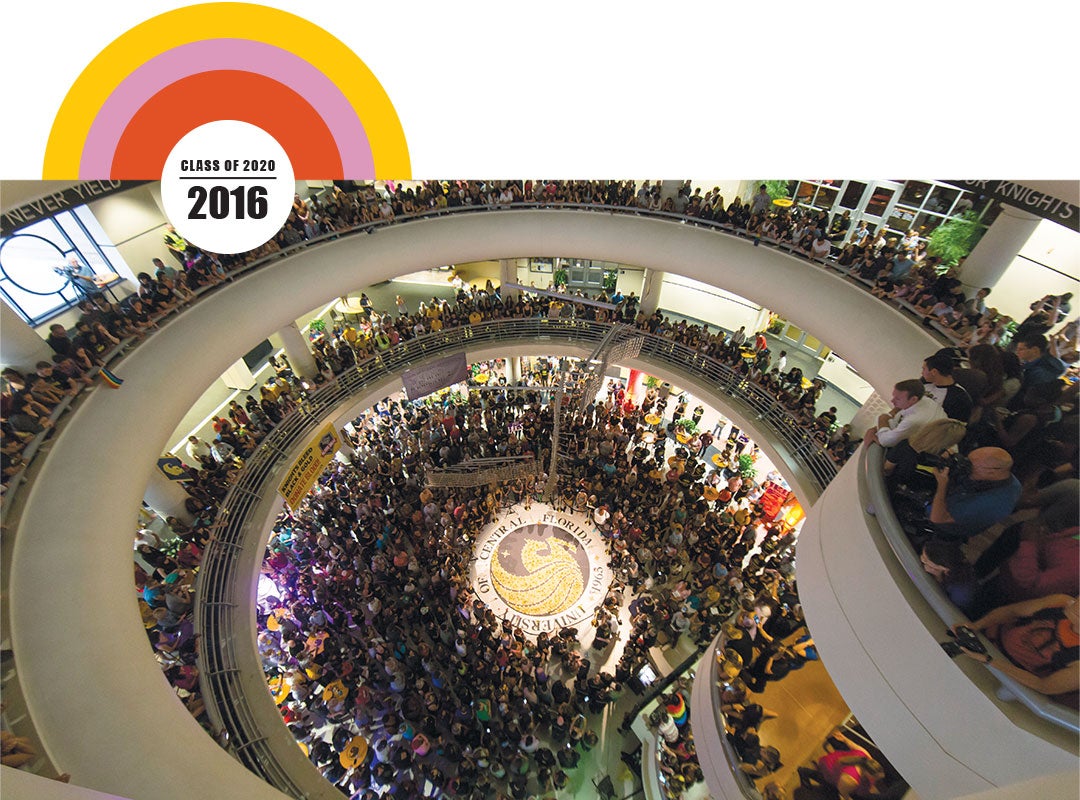 A TIME OF LOVE.
A TIME OF HATE.


---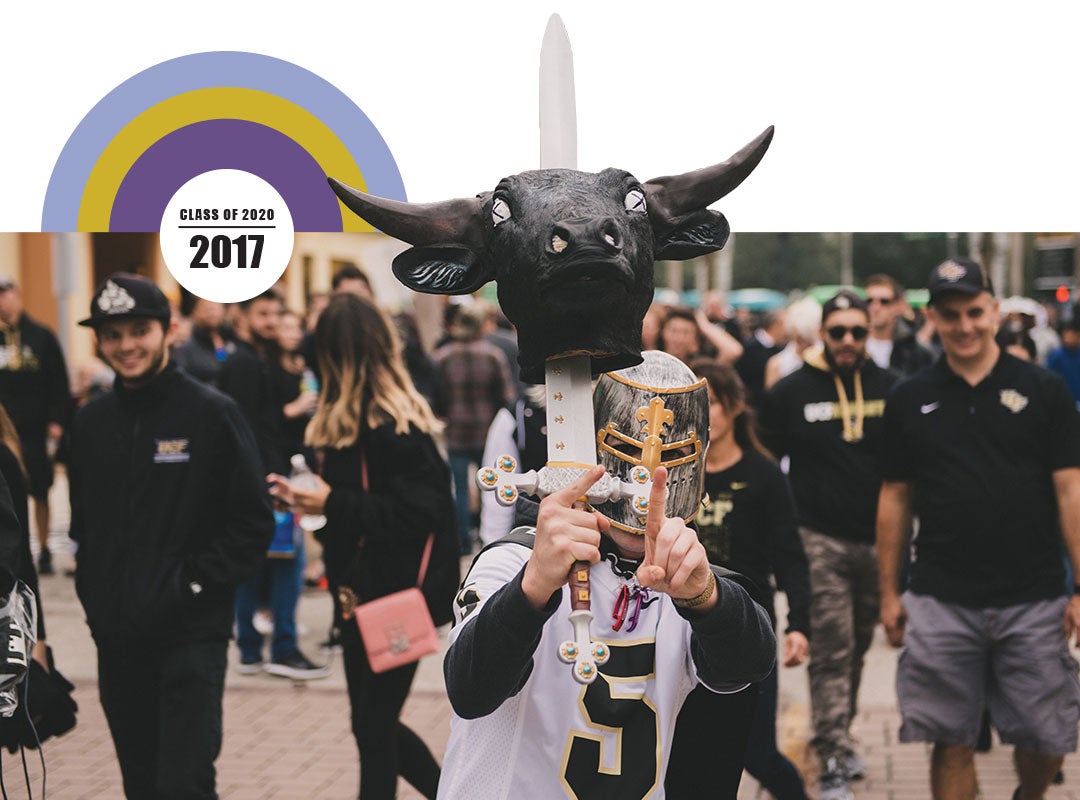 A TIME OF WAR.
A TIME OF PEACE.


Since its inception in 2016, the 
War On I-4 rivalry series with USF
 has been a three-peat for UCF. Although COVID-19 interrupted this year's series, the Knights held a commanding lead prior to the cancellation of spring competitions.
---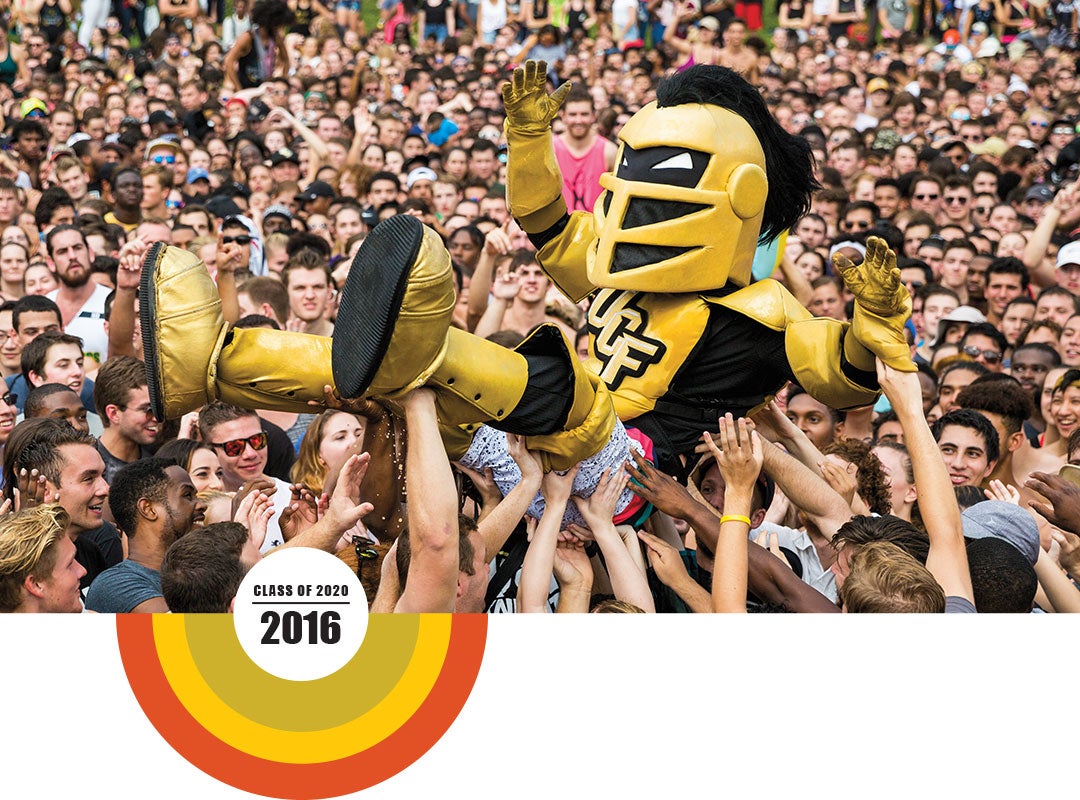 A TIME YOU MAY EMBRACE.


Knightro crowd-surfed among thousands of students who rushed into the Reflecting Pond for Spirit Splash, an annual homecoming tradition since 1995.
---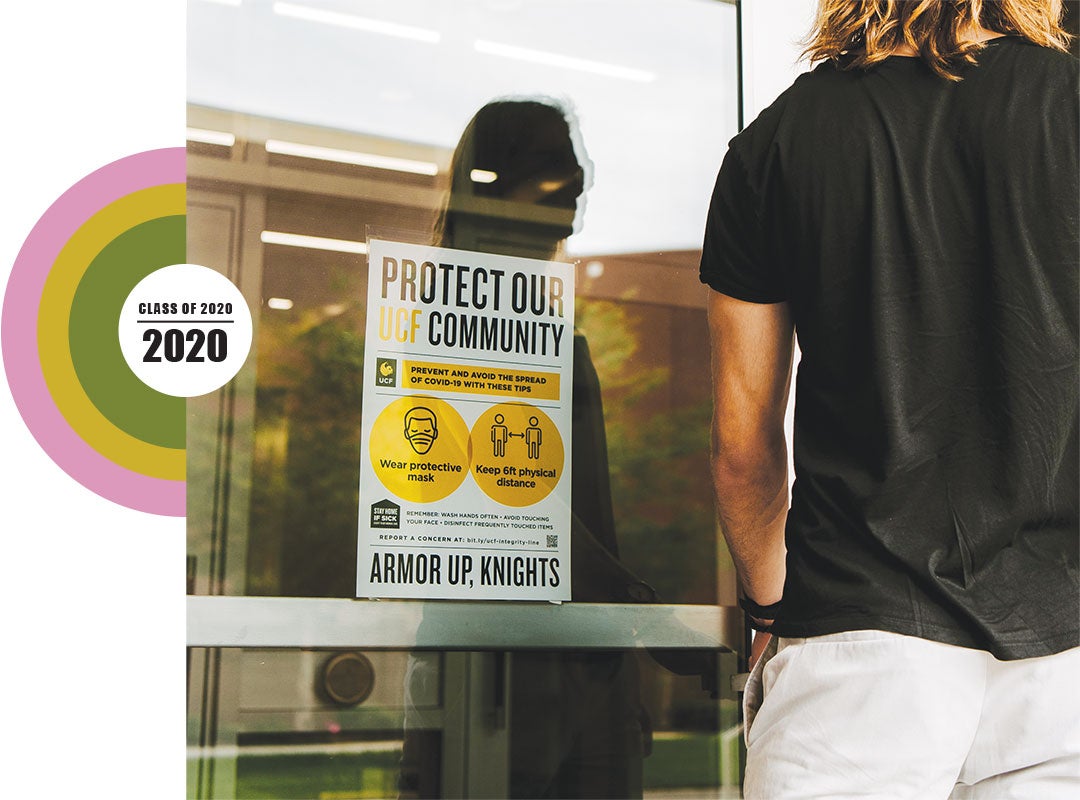 A TIME TO REFRAIN FROM EMBRACING.


Six feet apart became a new standard of daily life during the
COVID-19 pandemic
. As employees started to return to campus in June, signs emphasized the importance of physical distancing and hygiene practices to prevent the spread of the virus.
---
---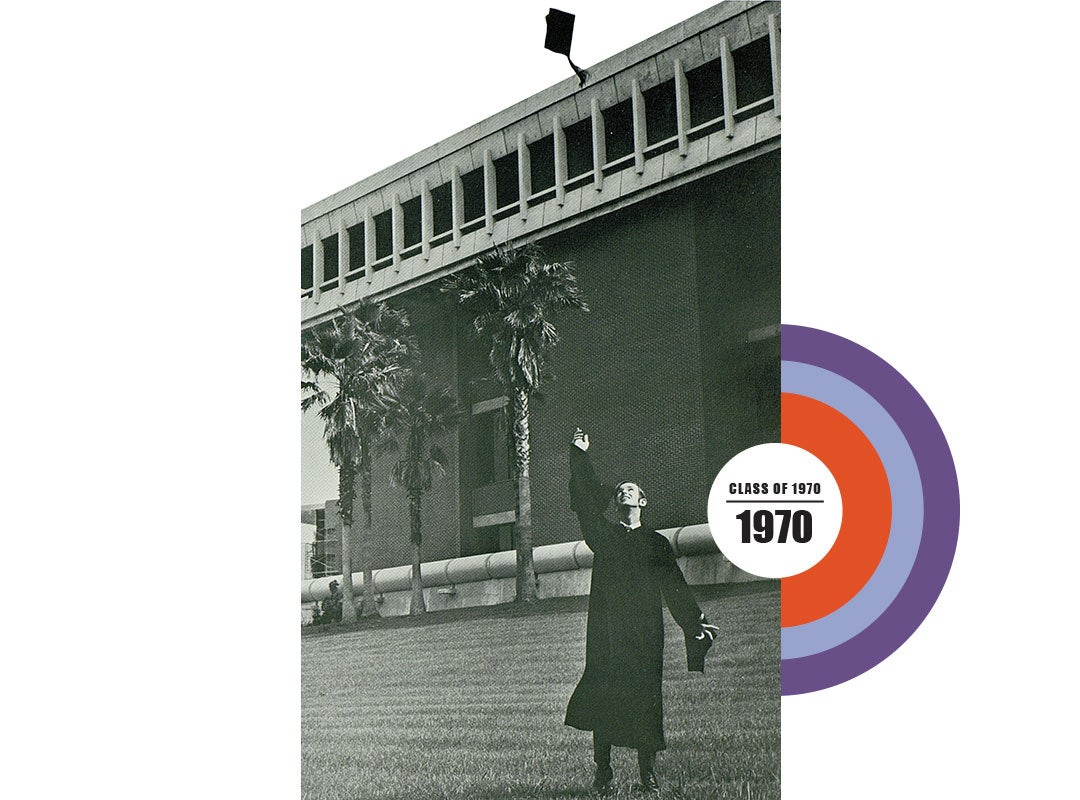 A TIME TO GAIN.
A TIME TO LOSE.


A graduate tossed his cap in front of the campus library to celebrate the end of one chapter and the start of the next.
---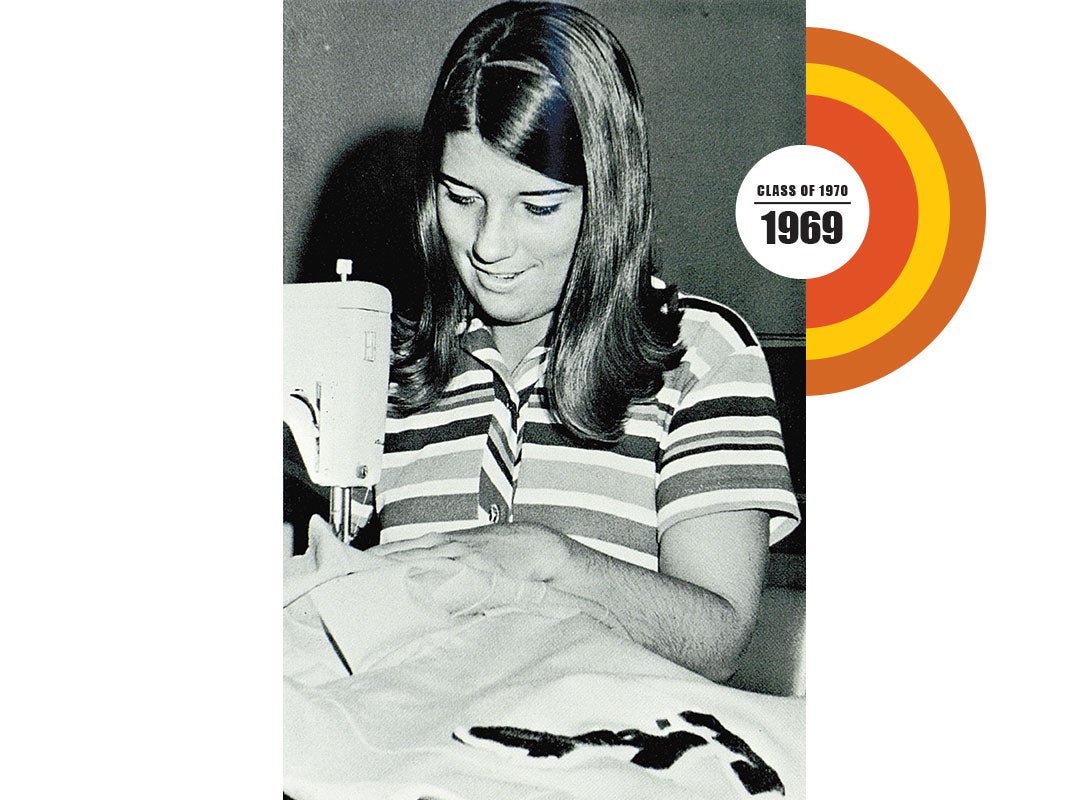 A TIME TO BE REND.
A TIME TO SEW.


A student sewed a garment with the letters "FTU."
---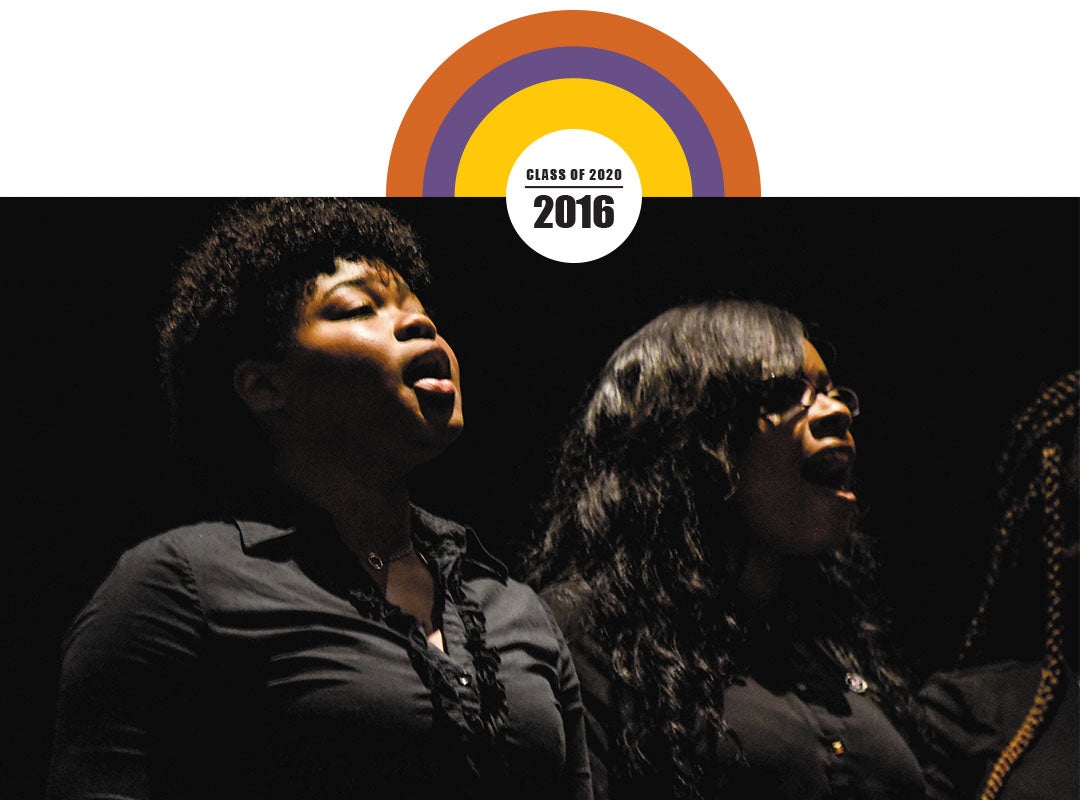 A TIME TO KEEP SILENCE.
A TIME TO SPEAK.


Two students sang during a Black Lives Matter vigil in 2016 that commemorated the lives of Philando Castile and Alton Sterling.
---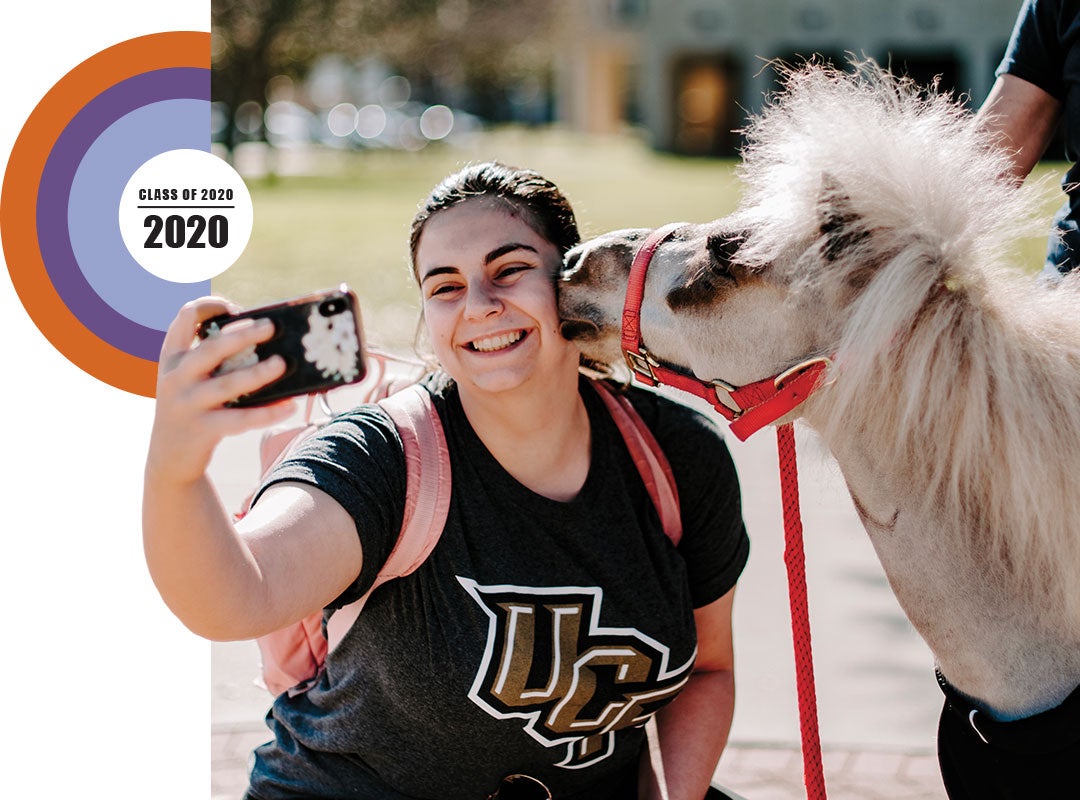 A TIME FOR LOVE.
A TIME FOR HATE.


Since joining Knight Nation in 2018, Knugget the mini-horse has been a special addition that brings smiles, kisses and nuzzles to campus events.
---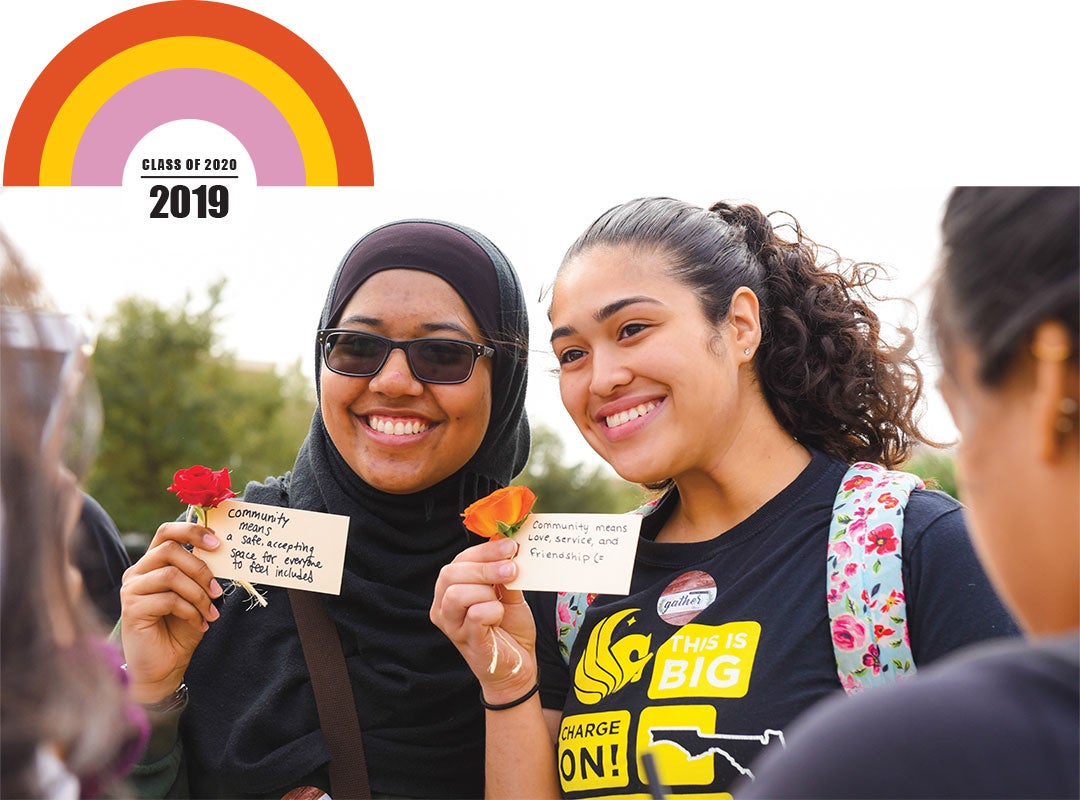 A TIME FOR PEACE.
I SWEAR IT'S NOT TOO LATE.

Rabia Zubair and Angelina Hernandez shared what community means to them at the
Gather Luncheon
, an annual celebration of good food, friends and community building.