Program at a Glance
Program

Master

College(s)

Department(s)

Music
$1,194.05
per credit hour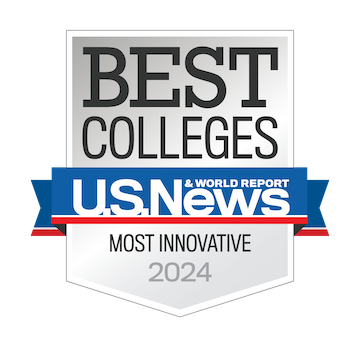 The Master of Arts in Music program is intended to provide additional study and training in music to individuals who already hold a bachelor's degree in music or the equivalent.
The Conducting Concentration is designed for those students who wish to specialize in conducting, leading to recital performances as a conductor.
The Music Studies Concentration reflects the general nature of this degree and allows students to pursue a variety of interests within music, such as performance, jazz studies, music education, and composition. The philosophy of this program is to provide graduate students with the advanced education, skills, and credentials to enhance their professional abilities and opportunities.
The Music MA program requires a minimum of 30-34 credit hours beyond the bachelor's degree. Students must take 11 credit hours of required music courses and 17 credit hours of elective courses. Both thesis and nonthesis options are available and students planning on pursuing a doctoral degree are encouraged to select the thesis option. Nonthesis students must take a Recital or Graduate Project course (2 credit hours) in addition to the 28 credit hours of coursework described above, and thesis students must complete a thesis project (6 credit hours).
Total Credit Hours Required: 30-34 Credit Hours Minimum beyond the Bachelor's Degree
Spring

December 1

Summer

April 1

Fall

July 1
Spring

July 1

Summer

November 1

Fall

January 15
Career Opportunities
UCF prepares you for life beyond the classroom. Here, you'll experience a wide range of opportunity, like learning diverse skills from world-renowned faculty to networking with top employers across Central Florida to gaining first-hand experience in internships nearby. Achieve your degree and more as a Knight.
Chamber Music Performer
Church Musician
College Music Teacher
Composer
Concert Pianist
Conductor
Jazz Performer
Orchestra Performer
Public/Private School Music Teacher
---
University of Central Florida Colleges