About 500 students enjoyed a free meal together on Memory Mall for the fourth Gather Luncheon. The annual event is organized by Wellness and Health Promotion Services and dedicated to community building among Knights. This year's meal included healthy, tasty items from Aramark, UCF Dining Services and 4 Rivers Smokehouse.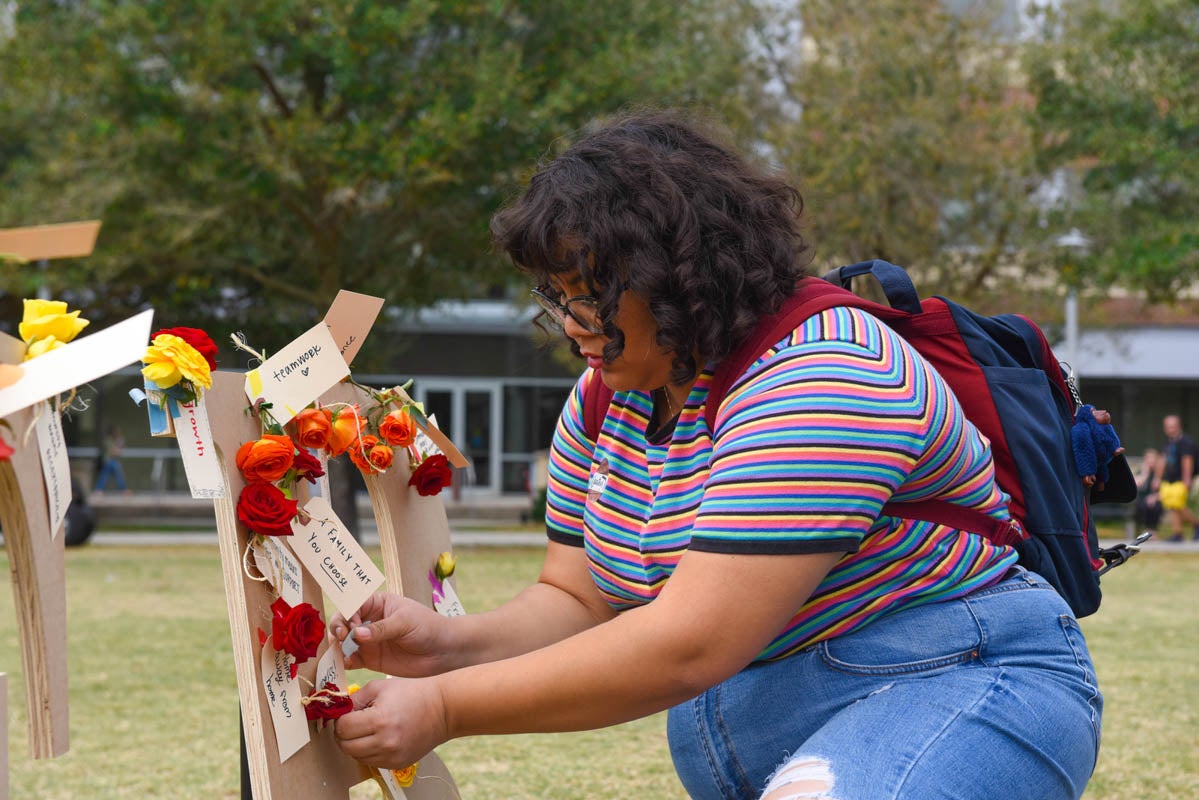 Before the meal started, a student contributed to an art display, which was a new component to this year's event.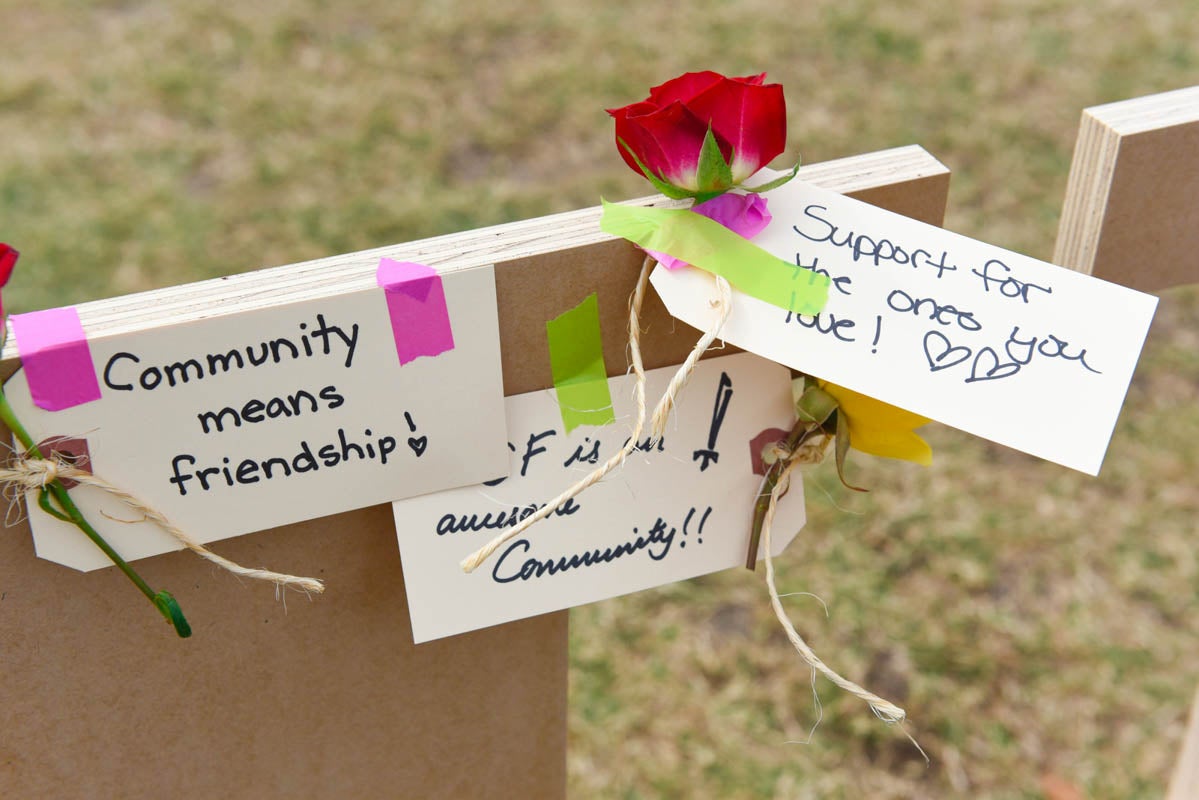 Students were challenged to write what community means to them on cards and tape them to wooden letters.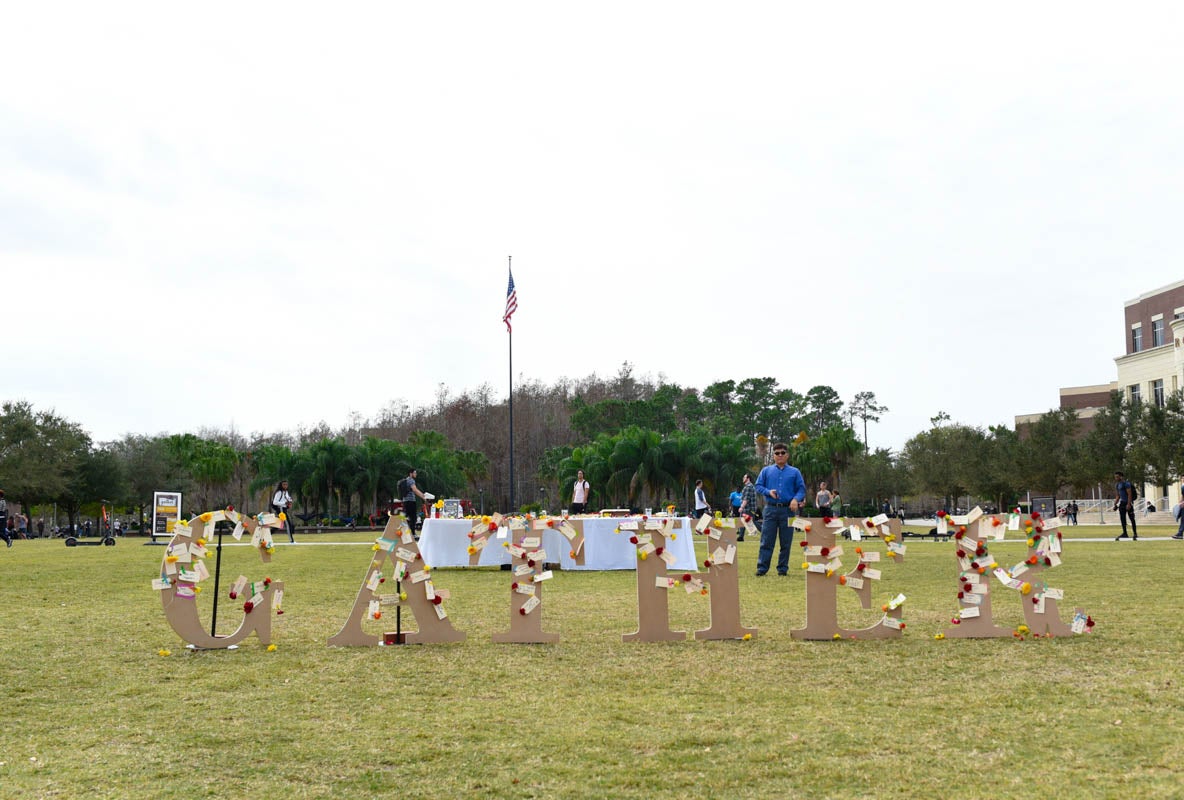 The display spelled out "Gather".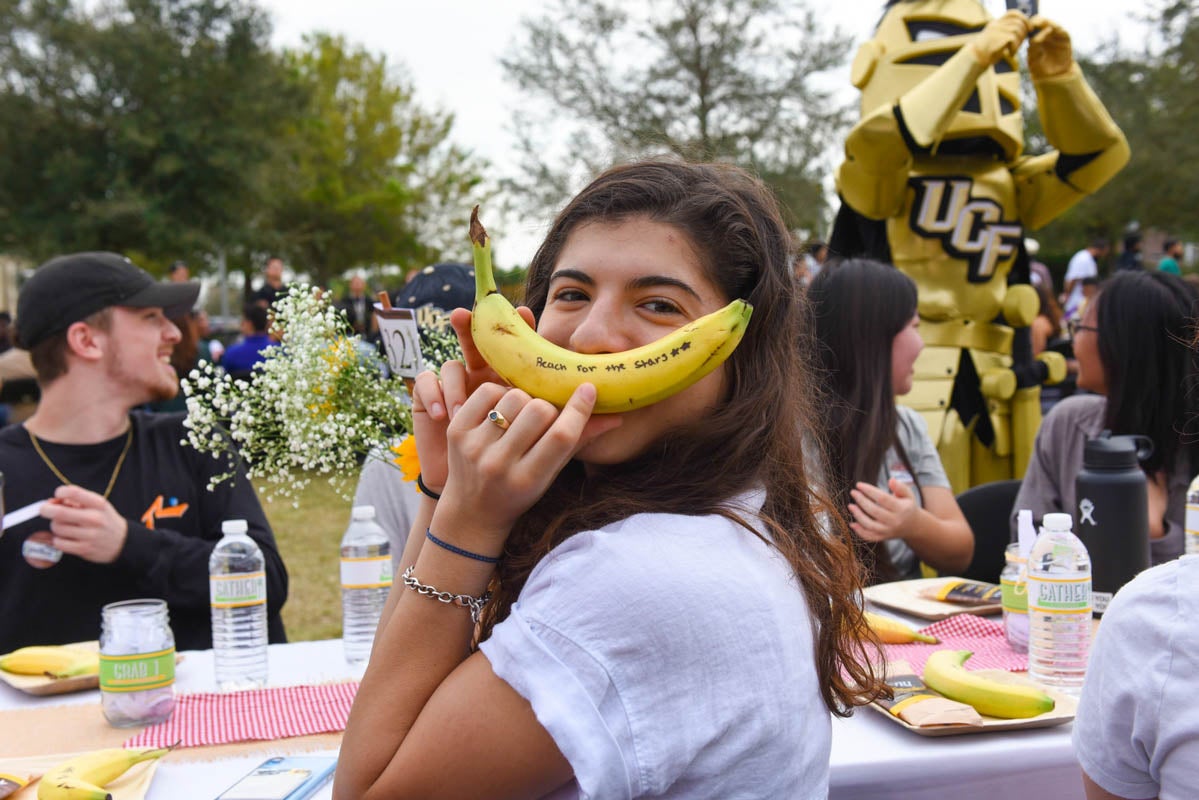 Each student received a banana with a message written on it. Here first-year transfer student Sophia Gonzalez-Lancing holds up her's with the words "Reach for the Stars".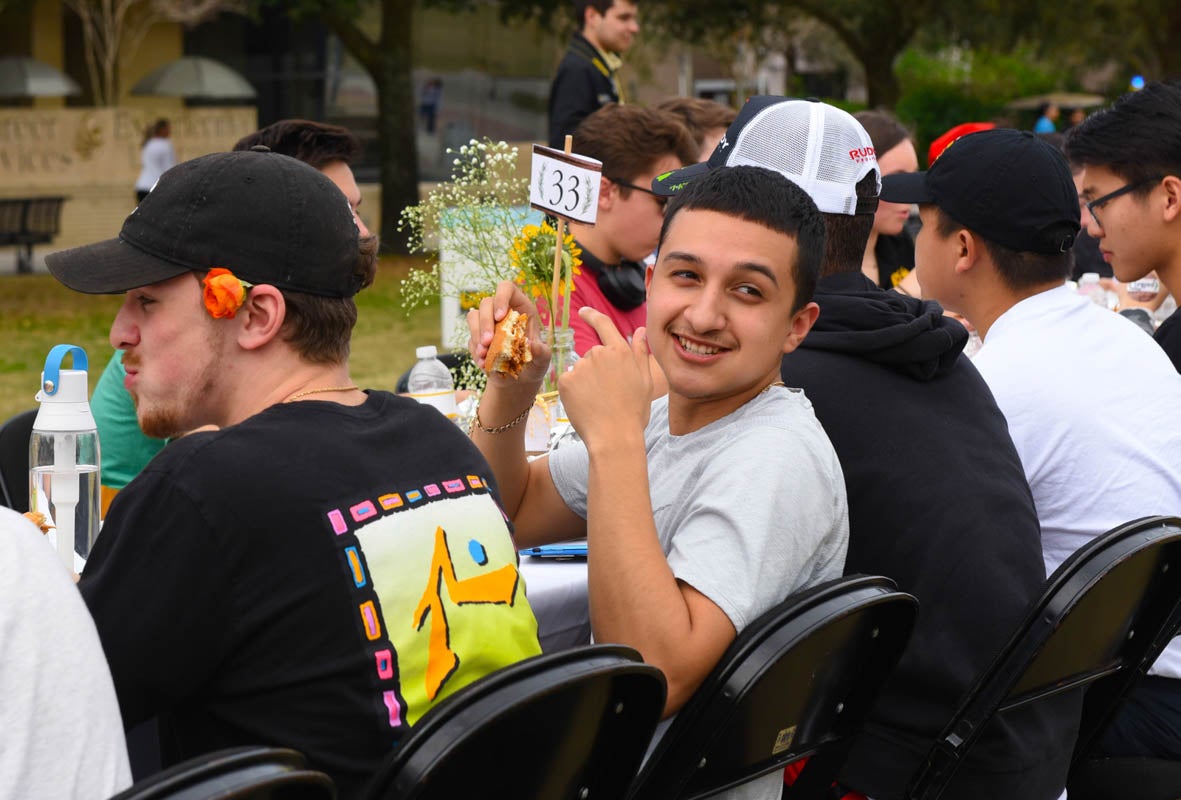 One student holds up his main dish, a BBQ chicken sandwich from 4 Rivers, and says, "This is so good." A mango quinoa salad, fruit and cookies were also served, as well as allergen-free and vegan options.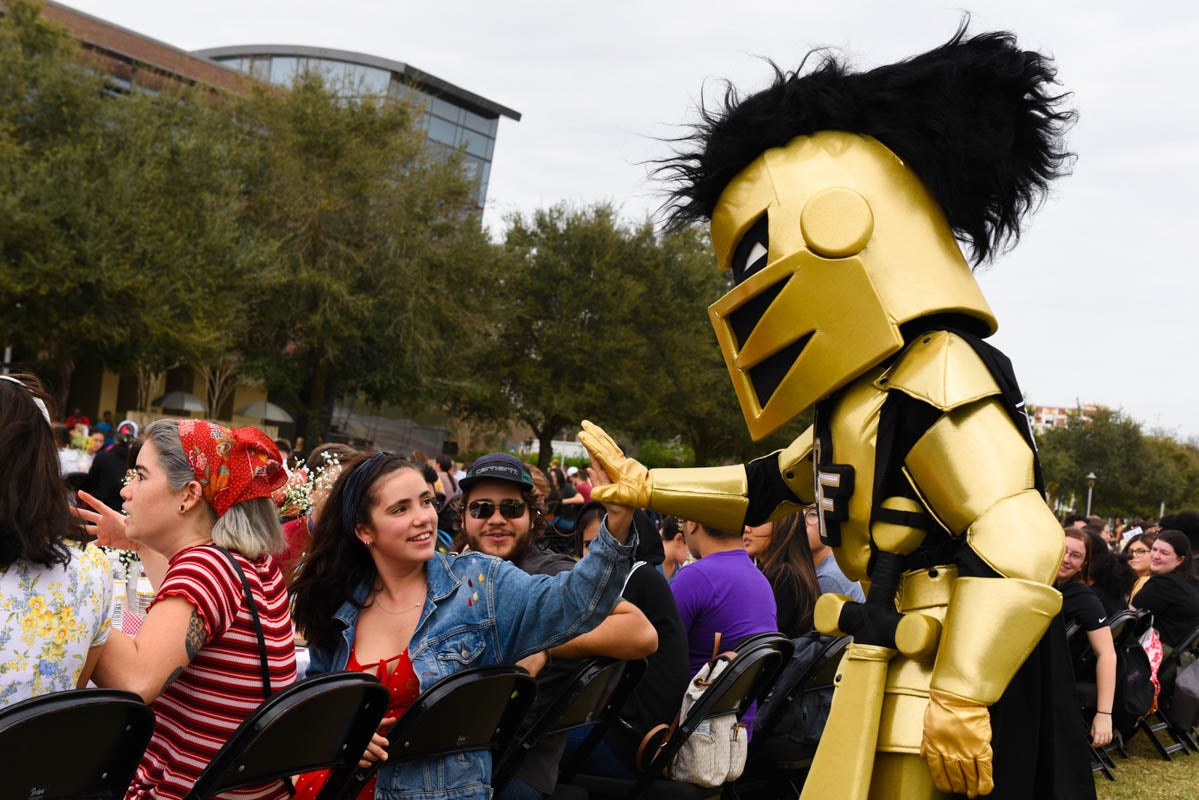 Knightro also showed up to make some friends.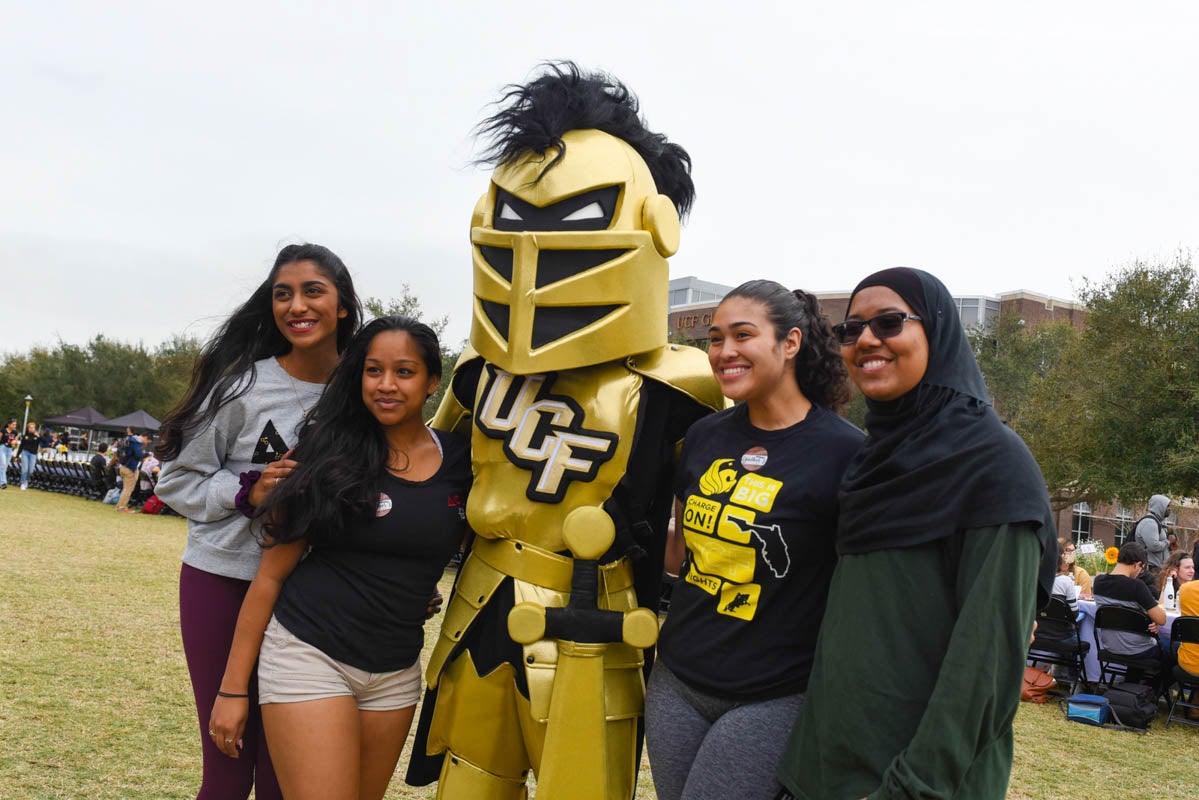 He even posed for photos with some Knights. "I came here with my sorority sisters and we have our own little community, but it's nice to be at an event like this and meet other people in the UCF community," says Rabia Zubair (right), a junior mechanical engineering major.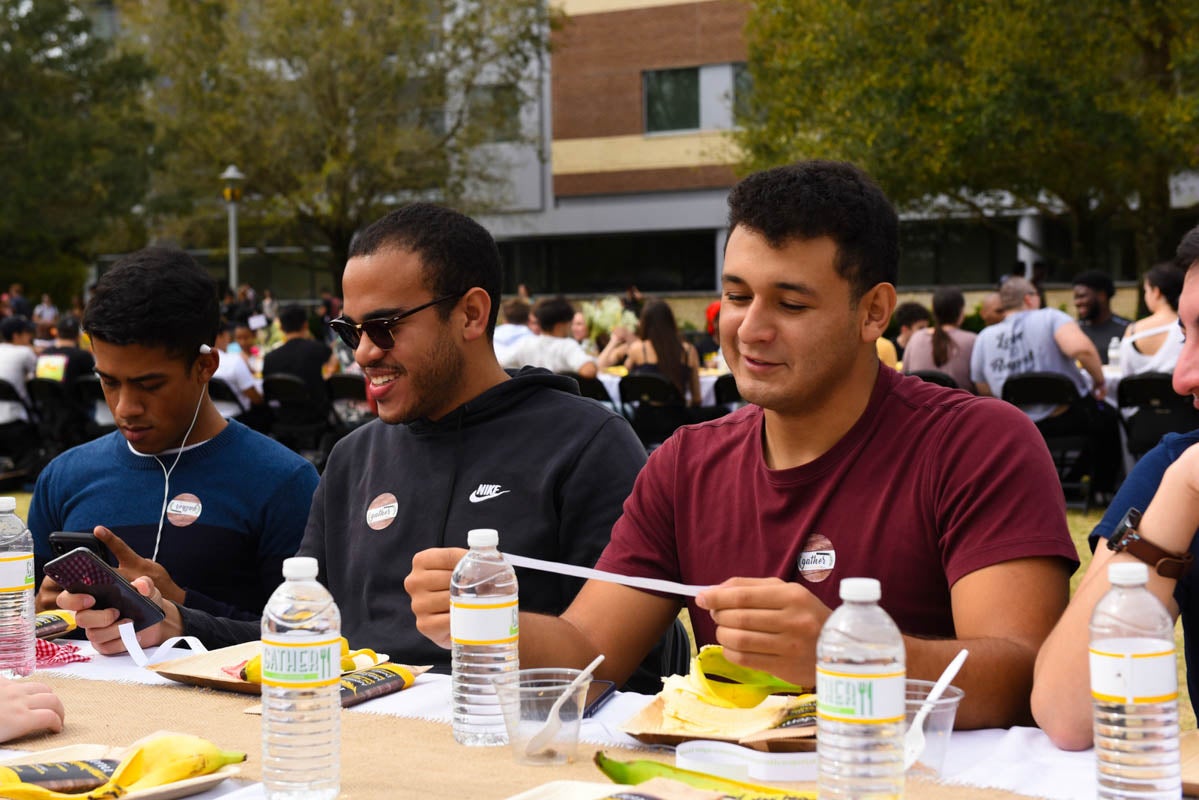 Jars filled with questions were placed at each table to help break the ice between attendees. Sophomore electrical engineering major Sebastian Carrion's question was, "If you had a personal mascot who would it be?" His response was Knightro, "because he is funny, fun to watch and good at hyping people up."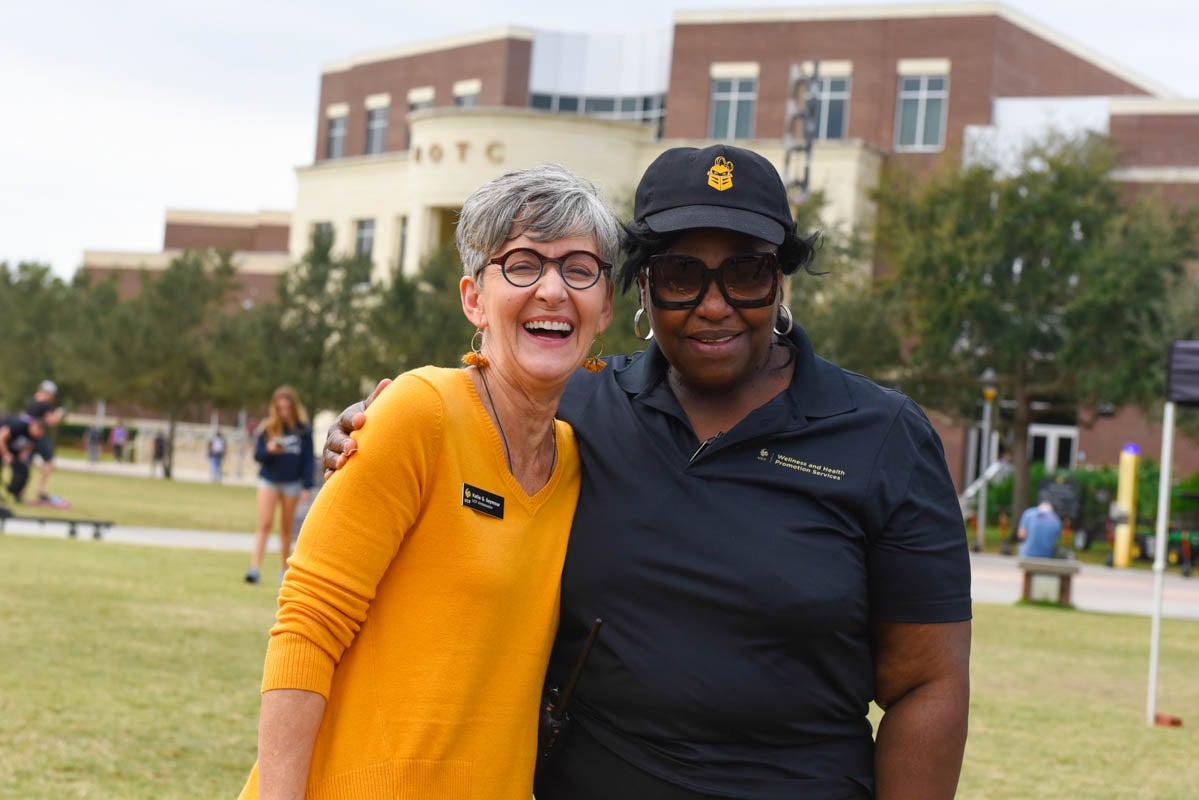 UCF Ambassador Katie Seymour (left) and Senior Health Educator for Health Promotion Christine Pugh (right) pose for a photo. Pugh has helped organize the event for several years and says it's exciting to bring something new, whether it's an art display or caterer, to the Gather Luncheon each year.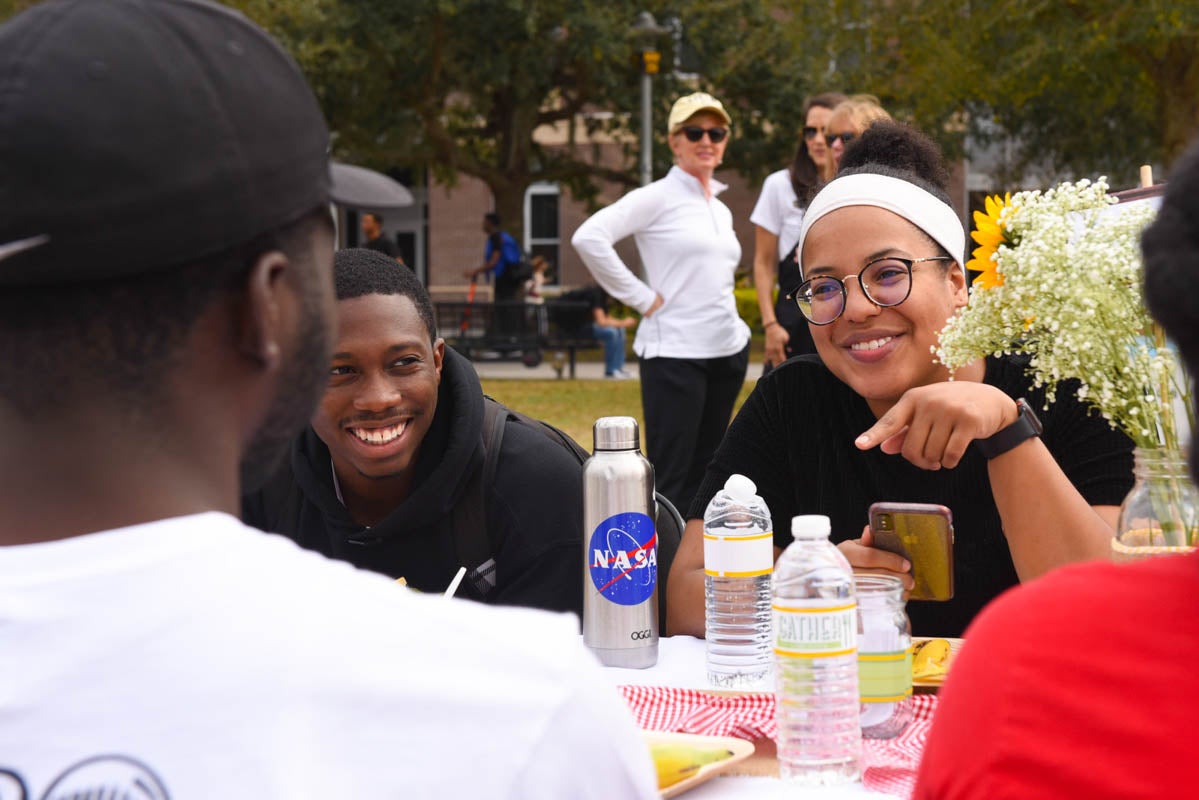 Senior biomedical sciences major Geraldine Charles attended Gather Luncheon for the first time this year. "I was just walking by and saw these tables lined up. I go to a lot of events at UCF for different organizations I'm in, but I really like the concept of this event because it's focused on promoting unity. Everyone is super friendly and I would have never met the people around me if it wasn't for this."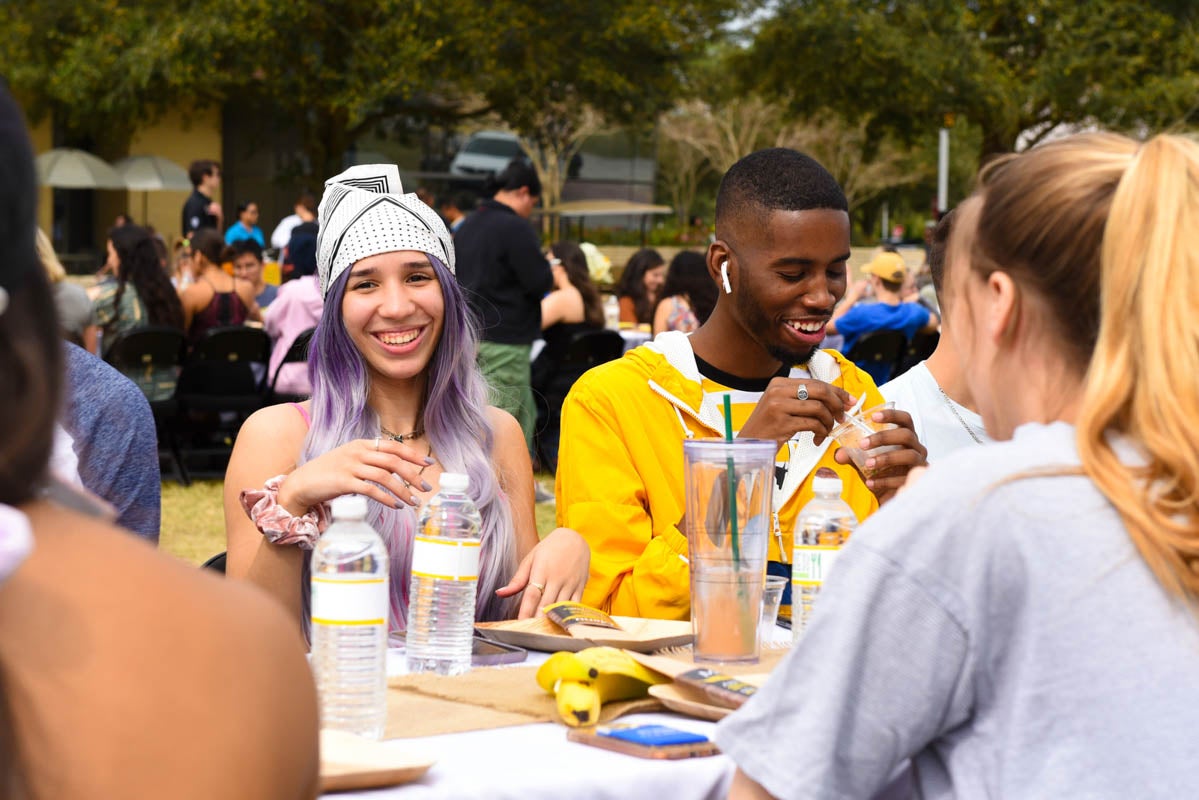 Junior health sciences major Laura Perez (left) and junior political science major Antonio Henry (right) laugh together as they finish their meal. "I eat pretty healthy and I really appreciated the free quinoa salad they provided because it shows [Wellness and Health Promotion Services] cares about what they're feeding us."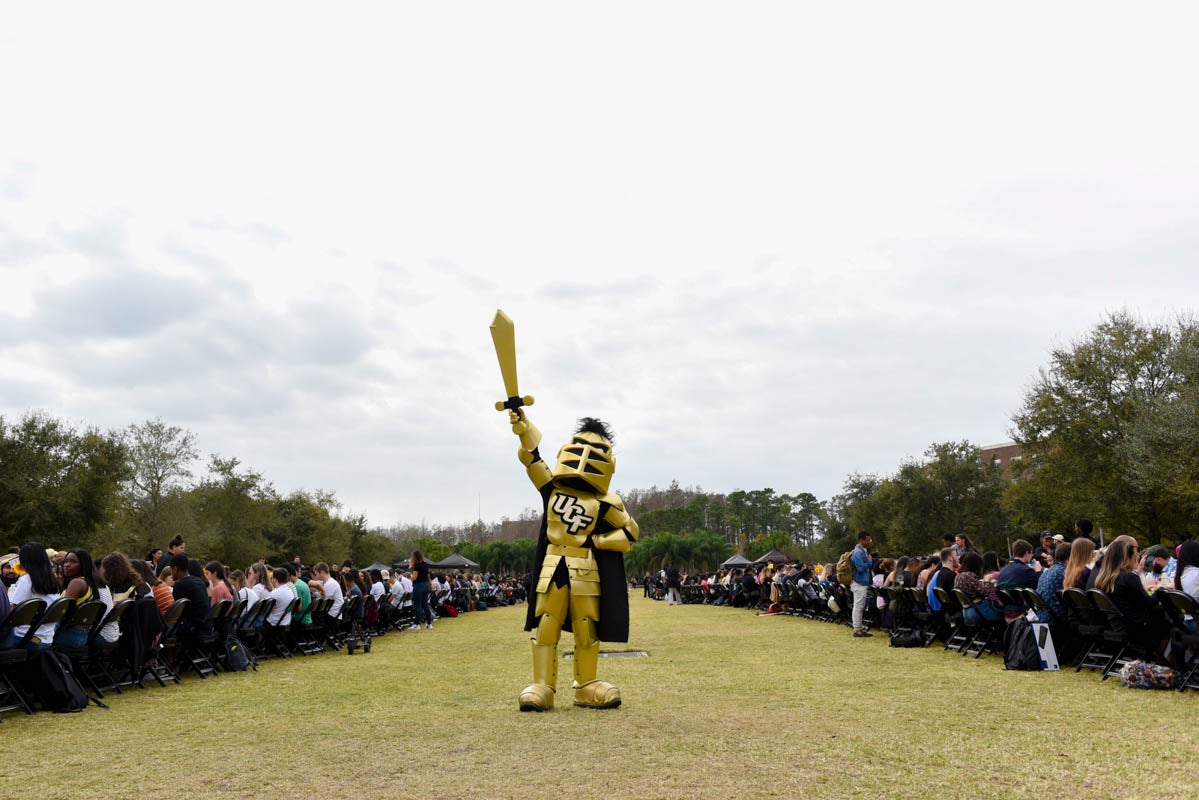 Knightro gave one final "Charge On" as the event came to a close.