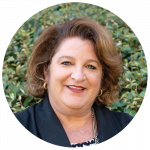 Dr. Adrienne Frame serves as the Vice President for Student Success and Well-Being at the University of Central Florida, a public metropolitan research institution with over 68,000 students.
Prior to her current role, Dr. Frame served as the Associate Vice President and Dean of Students at UCF with oversight and supervision of Career Services, Student Accessibility Services, Inclusive Education Services, First Year Experience, Neighborhood Relations, Counseling and Psychological Services, Academic Support for Student Athletes, and the Office of Student Rights and Responsibilities. The Office of Student Rights and Responsibilities includes the Office of Student Conduct, Integrity and Ethical Development and Student Care Services.
Dr. Frame joined UCF in January 2017 from Suffolk University in Boston, MA where she served as an Interim Director of Residence Life and Housing and Special Assistant to the Dean of Students at Suffolk University in Boston, MA. She previously served as the Dean of Students at Endicott College in Beverly, MA and held several positions of increasing responsibility in housing and residence life at Florida State University in Tallahassee, FL, the University of Miami in Miami, FL, and Colby-Sawyer College in New London NH.
Originally from Boston, MA, Adrienne holds a bachelor's degree in Psychology from Denison University in Granville, OH, a Master of Education in Counseling from the University of New Hampshire in Durham, NH, and a Doctorate of Education in Higher Education from Florida State University in Tallahassee, FL.
As a dedicated, passionate, and inclusive student-centered educator, Dr. Frame has a distinguished record of more than 29 years of service to the field of Student Affairs. She has experience with crisis management, protocol development, behavior intervention, Title IX, and strategic oversight of programs and processes. She has been active in regional and national organizations including service as President of the Southeastern Association of Housing Officers (SEAHO) and as a faculty member for the Jim Grimm National Housing Training Institute (NHTI) and for SEAHO's Regional Entry Level Institute (RELI). She has authored a book chapter on lessons learned from crisis response, has presented at conferences at the regional and national level, and has delivered several invited keynote addresses.
Dr. Frame is energized by opportunities to work with students toward the achievement of their goals and in building coalitions of faculty, staff, and student leaders at all levels of the academy to imagine and realize collective objectives and favorable outcomes.
Visit the Student Development and Enrollment Services Website