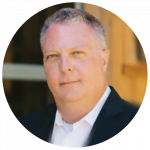 Matthew Hall is the Vice President for Information Technology and Chief Information Officer at UCF. Prior to joining University of Central Florida, Matt was the University of California-Santa Barbara's (UCSB) Senior Associate Vice Chancellor for Information Technology. He also served as UCSB's Cyber Risk Responsible Executive. He served for two years as both the University of California System-Wide Information Security Committee Sponsor and the Chair of the University of California's IT Leadership Council. Previously, Matt held positions at Koch Industries International, Microsoft, Bank of America, and Vanderbilt University, including academic appointments as an Associate Professor of the Practice of Computer Science in Engineering and a Faculty Fellow in the English department. He also held sworn law enforcement positions at both the Williamson County Sheriff's Office and the Tennessee Bureau of Investigation. Matt holds information assurance certifications, including CISSP, Computer Hacking Forensic Investigator, and Security+.
At UCSB, Matt developed the university's first IT strategy, deployed PeopleSoft financials and UC payroll, academic personnel, timekeeping, HR (UC PATH), and consolidated IT operations, including standardizing email and collaboration with G-Suite for Education. He developed governance and federated IT structures and focused on deploying Six Sigma management methodologies, diversity hiring and training programs, professional management practices including operational and financial transparency, IT governance structures, and revitalizing the research community's Cyber Infrastructure committee. Matt also deployed a NIST CSF centered information assurance program that includes awareness, vulnerability management, threat detection, incident response, and threat intelligence. He developed a multi-agency data warehouse and analytics practice that built a foundation for analytics modernization, including API access to data.
At Microsoft, Matt held two positions. One as an Enterprise Architect and another as a Senior Account Executive for named accounts such as Scripps working with lifestyle entertainment networks including Food TV and HGTV. As an Enterprise Architect, Matt focused on strategic business processes digitization and cloud computing transformation at the University of Puerto Rico and Toyota's North American Automotive Engineering and Manufacturing divisions (TEMA).
At TBI, Matt oversaw HQ and field operations for critical statewide law enforcement IT/IS infrastructure such as application development, NCIC/NLETS, CID Case management, firearms background checks, criminal history, AFIS Biometrics, and crime statistics. He removed a two-year backlog of expungements in the criminal history department using six sigma techniques. He also worked in the field with the Aviation, Medicaid Fraud, Professional Standards, CID, state crime lab, and Computer Crimes units. Matt sat on the Homeland Security executive team for the Tennessee Fusion Center and held a secret clearance in that capacity.
He spent five years as a Vanderbilt Associate Professor of the Practice of Computer Science and as a Faculty Fellow in the English department; more than a decade running extensive, global IT, M&A, and business transformation programs at Bank of America's Global Corporate Investment Bank; and seven years leading information technology for Vanderbilt University and Vanderbilt University Medical Center. At Vanderbilt, Matt led IT transformation and operational excellence for core infrastructure networks computing services such as Vanderbilt's 35,000 phone telephony network, Internet 1 / Internet 2, the research infrastructure, desktop, and data center optimization, research and core storage, cloud enablement, information protection, the VU contact center, Microsoft Unified Communications, information security/e-discovery and policies and technical strategies to address the Consumerization of information technology.
As a direct report to the Chair of the Vanderbilt University Medical Center's Informatics department and part of the Informatics senior leadership team, his work with Vanderbilt's clinical and research enterprises included policy development for acceptable use of information systems, real-time collaboration for collaborative diagnostics, remote clinical consultation, the Center for Better Health Clinical and Research design sessions, network enablement of scientific instruments, DNA Sequencing and Genomics infrastructure planning, information protection strategies, and clinical e-discovery policies and operations.
Matt enjoys the intersection of film/TV, books, and video games in addition to reading biographies such as Steve Jobs, Einstein, and varied works on world history. He explored gaming and narrative in his co-developed course with the Chair of Vandy's English department entitled The Worlds of Wordcraft. He currently plays Guild Wars 2 and continuously stands in awe at digital media's power as a storytelling platform. Matt completed his Creative Writing Specialization via Wesleyan MOOC in 2018, and he hosts the monthly Information Assured podcast exploring information security, privacy, and cybercrime issues with industry and law enforcement leaders. Cooking and riding his electric RAD ROVER bike through central California's Santa Ynez Valley with his wife, Lisa, realize his greatest joys for family and home. Matt's the father of two children, Michael and Jacob. Michael is a recent film and media studies graduate, and Jacob works in the IT industry. Lisa's son, Ayden, is studying Criminal Justice in northern California.