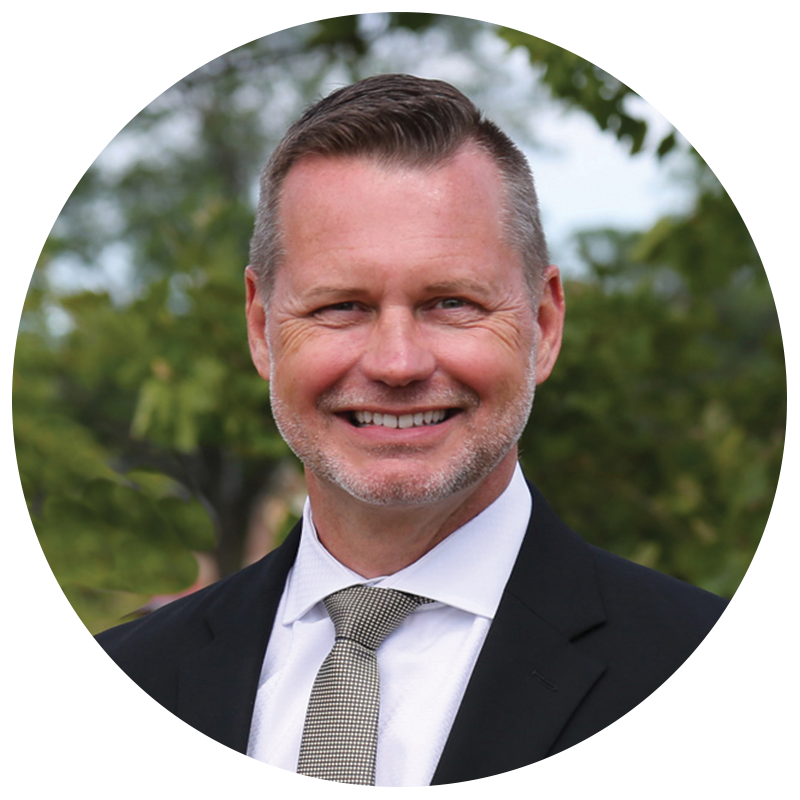 Rodney M. Grabowski is UCF's Senior Vice President for Advancement and Partnerships and CEO of the UCF Foundation, Inc. A passionate advocate for higher education and its power to transform lives, he oversees the university's fundraising, alumni relations, partnership, communications and marketing efforts. Under his leadership, the Division of Advancement and Strategic Partnerships builds meaningful, fruitful connections that enhance UCF's impact and result in new sources of revenue to fuel our excellence and unleash the potential of our students, faculty and community.
Mr. Grabowski has more than three decades of experience in nonprofit and advancement leadership, including extensive experience in higher education and health care philanthropy. He is a national leader in the use of artificial intelligence, data-driven strategy and innovative management strategies.
Before joining UCF in September of 2022, Mr. Grabowski served as Vice President for University Advancement with the University at Buffalo. His team surpassed the university's fundraising goal of $650 million a full year early and increased the goal to $1 billion for the same time period of the campaign — an effort boosted by back-to-back record-setting years for UB.
Prior to his years at UB, Mr. Grabowski was at the University of Cincinnati as President of the University of Cincinnati Foundation, Vice President of Advancement, and President and CEO of the UC Health Foundation. At Cincinnati, he successfully concluded a $1 billion campaign, surpassing the goal by 10 percent. In Florida, he served as the University of South Florida's Senior Associate Vice President for Advancement and campaign director, where he managed the university's $600 million fundraising campaign. He also served in fundraising leadership positions at the University of North Florida and at Jacksonville University.
A native of Phoenix, New York, Grabowski holds the prestigious CFRE credential — Certified Fund Raising Executive. He earned an MBA from the University of North Florida and a Bachelor of Arts in international relations from Syracuse University. He is an active member and leader in the Association of Fundraising Professionals and CASE, the Council for Advancement and Support of Education. An Eagle Scout, he is active in the Boy Scouts of America.