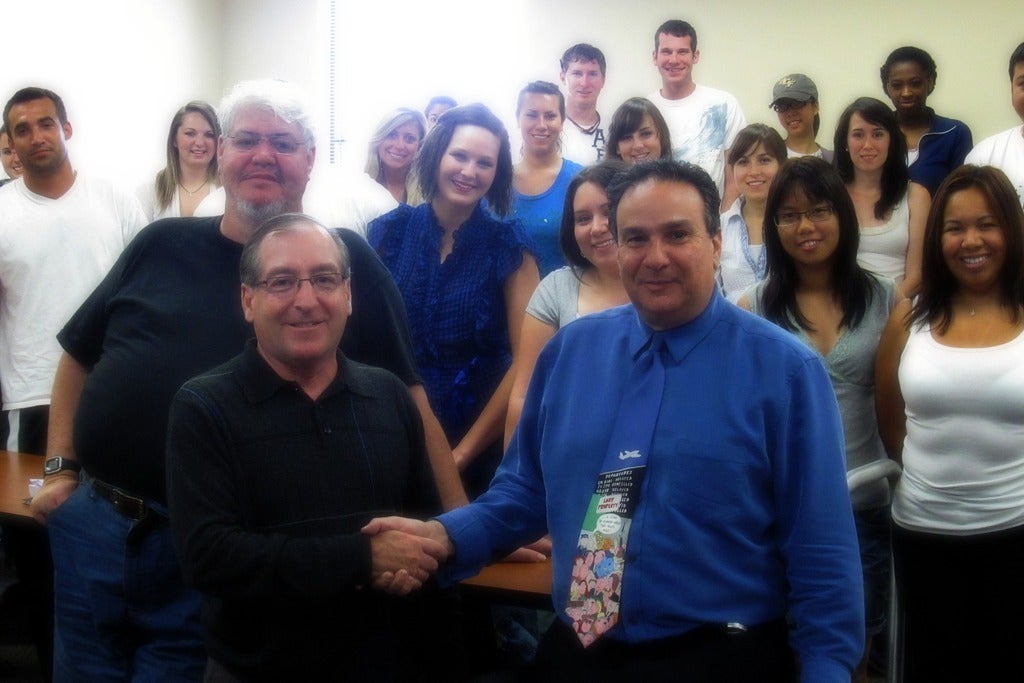 AirTran Airways Manager of the Atlanta Command Center, Mr. Michael Bernardo, shared industry insight with UCF students in mid-April.
Bernardo works with the Hartsfield-Jackson Atlanta International Airport, the busiest airport in the world, and flew down to provide a guest lecture for Dr. Ady Milman's Airline Management class at the Rosen College of Hospitality Management. He discussed a variety of topics including airline deregulation, mergers and bankruptcies, dealing with irregular operations, crisis management, fuel costs, fees, and hub operations. This was his first time speaking at a hospitality college.
Bernardo began with Allegheny Airlines in 1972 and recently completed his fifth year with AirTran Airways in April 2011. "There is a small group of us in the industry and we stay connected. I'm happy to make myself available to the students and share that information," he said.
Bernardo's passion for his profession was effortlessly communicated to the class and, while interviewed, he shared one of his favorite quotes, "Go out and do what you love and you'll never work a day in your life."
Dr. Milman described the presentation as "informative, interesting, energetic and targeted the Airline Management class' curriculum." The students provided positive feedback after the presentation and recommended that Bernardo speak to future classes.
To view an AirTrain Airways video featuring Bernardo, please see "Inside the Command Center" on YouTube.