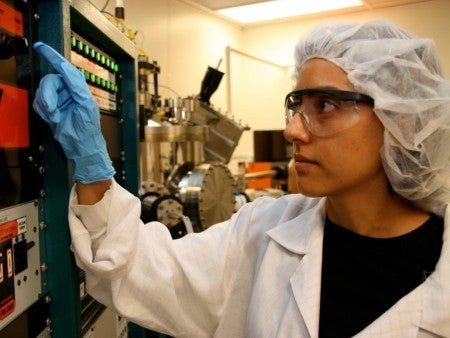 Beauty and brains will mix at the upcoming "Expanding Your Horizons" conference presented by the University of Central Florida College of Engineering and Computer Science.
Sixth- through eighth-grade girls are invited to attend the conference from 9:30 a.m. to 2:30 p.m. Saturday, Feb. 20, at the Harris Corporation Engineering Center on UCF's main campus. The goal of the program is to expose middle school girls to careers in engineering, math and science.
The girls will complete science projects, attend workshops and hear inspiring speakers, including Megan Clementi, Miss Florida USA 2010, and Janet McCulloh, Mrs. Florida America 2009. Both women are UCFengineering graduates.
Parents are invited to attend with their daughters, and a special program has been developed for them. There will be speakers and information about camps and educational programs.
The cost for students is $10, which includes lunch and a T-shirt. The cost for adults is $5, which also includes lunch.
For more information, send an e-mail to eyh@mail.ucf.edu.