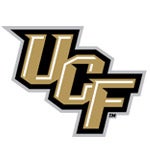 UCF men's golf head coach Bryce Wallor announced that local standout Han Kim of Lake Mary has signed a National Letter of Intent and will join the Knights in the fall. As a senior at Lake Mary High School, Kim won the Florida Class 2A state title in November.
Kim will join Lake Mary teammate Hojin Kang and Kyle Wilshire of Kentucky in UCF's impressive recruiting class. Kang and Wilshire both signed NLIs with the Knights in the fall.
The Junior Golf Scoreboard lists Kim as the 18th-best senior in Florida. He recorded one of the best performances in Florida history at the state high school championship this past fall in Ocala. In leading Lake Mary to the state title, Kim finished the tournament at 9-under 135. He tied the state record with a 65 in the second round. The Orlando Sentinel selected Kim as its All-Central Florida Boys Golfer of the Year.
Kim has excelled on the Florida Junior Tour. In October, he placed ninth at an FJT event at the Rio Pinar Country Club in Orlando. He also posted some impressive showings in American Junior Golf Association play in 2009, highlighted by an eighth-place finish at the Nemacolin Junior Open in Pennsylvania. Kim also registered two other top-20 finishes at AJGA tournaments.
"Han has been a fantastic junior golfer in the state of Florida. Winning the Florida state high school championship was a tremendous accomplishment," Wallor said. "We have been extremely impressed watching him play this fall. We have gotten to know him and his family. We think that he is an outstanding young man who will make a nice contribution to our program."