Some of the best ideas come when the mind can wander, process new knowledge, and connect dots that don't obviously seem to belong together.
For computer scientist and engineer Gregory Welch, the AdventHealth Endowed Chair in Healthcare Simulation in the UCF College of Nursing and Pegasus Professor, some of his biggest "aha" moments occur at times of reflection, especially while riding his bicycle along Central Florida's Bike Trail.
"It's so important to have time to think," says Welch, who also co-directs the Synthetic Reality Lab at the Institute for Simulation and Training. "You teach, you do research. You talk to knowledge experts, you know what you know, but it is so important to find time to think."
Put another way, the kind of creativity that leads to innovation that makes a big impact comes from giving the brain time to cook an idea. Welch should know. He's led or co-led 18 ideas or products that have eventually been granted patents, including 10 at UCF which the Technology Transfer Office is working to license to companies.
COVID Touch
His latest innovation was the result of thinking about conversations with several nurses and reflecting about some of the heart-felt social media posts he saw about people who couldn't visit or touch family members who had contracted COVID-19 and were isolated in hospitals or nursing homes.
"I started thinking what a horrible situation," Welch says. "Even when medical providers go in, they are all gowned up and they can't go in there all the time. The patient is isolated. Then I thought about FaceTime and what a wonderful tool we have to communicate, but still, there is a lack of touch and that is so powerful for patients and families."
He realized maybe he could change that. In collaboration with Associate Professor of Computer Science Ryan McMahan and others he developed ideas for Low Latency Tactile Telepresence, for which UCF received a patent in August. Welch and McMahan have also assembled a team of NSF-supported undergraduate students to develop a working prototype and advance the ideas.
The prototype they built works like this: imagine using a virtual connection to see your family member and then swiping the screen in a particular spot. The swipe would translate into a computer command that would travel across the internet and then generate a caress on a loved one's face via sensors attached to them.
UCF's Technology Transfer Office is now looking for companies that may want to license this technology, continue research and development and eventually bring it to market.
"We work closely with our innovators to translate promising solutions into products that impact society and improve healthcare," says Tech Transfer Director Svetlana Shtrom. "It's one way we translate research and make a difference in our communities and across the globe."
Expertise and Collaboration
For Francisco Guido-Sanz, an assistant professor of nursing and member of the federal National Disaster Medical System Trauma Critical Care Team, practical experience and collaboration with others is the way to get an idea to the place where it can make a difference with patients.
Guido-Sanz met Welch in the College of Nursing and they've worked on several projects together that have led to two patents for UCF. One patent is for a simulator that teaches nurses to treat wounds.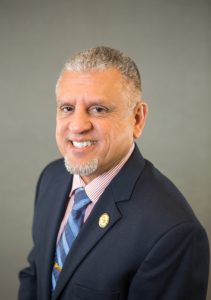 Once there is an idea, Guido-Sanz collaborates to provide his area of expertise and then signs the necessary paperwork to make the patents happen. But the real power is in developing critical knowledge from experience and sharing it with others who have talents or knowledge that can compliment. Because of the role nurses play in healthcare, they are critical to continuing innovation that will result in a better patient care, he says.
"Nursing continues to pursue innovations and ideas to benefit individuals and communities and contribute to closing socioeconomic health disparities and inequities and advance nursing science," he says. "Nursing's reach and impact are beyond healthcare. Interprofessional collaboration is pivotal to these efforts. A profession whose overarching aims are so broad, touching many lives in many ways, cannot remain in a silo. Not in this century."
Time to Reflect
The steps to innovate are similar across disciplines. Pegasus Professor Shin-Tson Wu, from the College of Optics and Photonics, says the best innovations come from addressing a problem.
Wu whose inventions have led to 69 U.S. patents to date — a university record — says finding time to think about conversations and ideas from others is critical.
"We are often too busy to think deeply on a subject," Wu says. "As a result, a shallow thought may lead to a limited impact. When we spend time to go through the process in mind, it may lead to a deeper understanding and generate better ideas. We all need fresh minds to inspire each other. Therefore, attending conferences and reading new publications to learn from other experts in the field, and recruiting new Ph.D. students or postdocs help expand the horizon. Iron sharpens iron."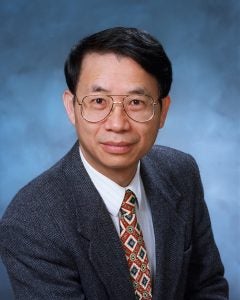 Some of Wu's work has enabled new commercial augmented reality products, such as Google Glass, Microsoft HoloLens, and Magic Leap 1, and portable game consoles, educational pads, and sunlight readable digital cameras. Besides patents, some scientific discoveries from Wu's group also greatly impacted the designs of several commercial products. For example, his lab published the first physical model to understand the root cause and then establish the guidelines for suppressing the hallo effect of mini-LED backlit LCDs. These guidelines have been widely adopted by display industry in high-dynamic-range LCDs, such as Samsung's NEO QLED TVs, Apple's iPad Pro, and Innolux's high-resolution-density LCDs for virtual reality headsets, just to name a few.
All three inventors say that the best inventions come from solving problems that revolve around people and improving their life in some way.
"As long as we keep patients at the center of our work, which is really part of a nurse's core mission, then innovation will make sense and improve patient outcomes," Guido-Sanz says. "For nursing, that's what it is all about."